AMC Theatres at it Again! Free NFT for AMC Stonk Holders
AMC Theatres is doing it yet again. They're issuing their second free NFT to stock holders. The first free NFT they released was to the first 86,000 people that ordered tickets online for the new Spider-Man movie. Unfortunately I'm an idiot and never got tickets so I missed out. Apparently they went pretty quickly.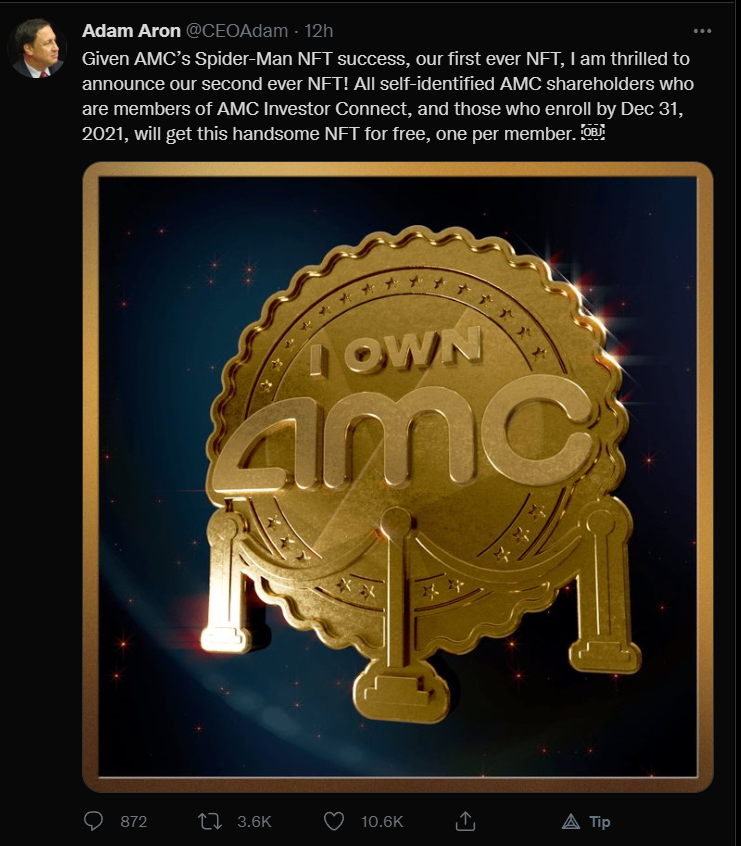 Free "I Own AMC" NFT
This NFT is exclusively for AMC stock holders and is issued on the WAX blockchain. Not only will it be tradeable but it will grant holders some other perks as well. These perks include airdrops of other NFTs and discounts. Pretty damn cool rewards system if you ask me. The best part is, it's free and if you already own AMC you're almost ready to get it. Of course they have to mention that it's eco friendly and carbon neutral. Check the official announcement from CEO Adam Aron on Twitter.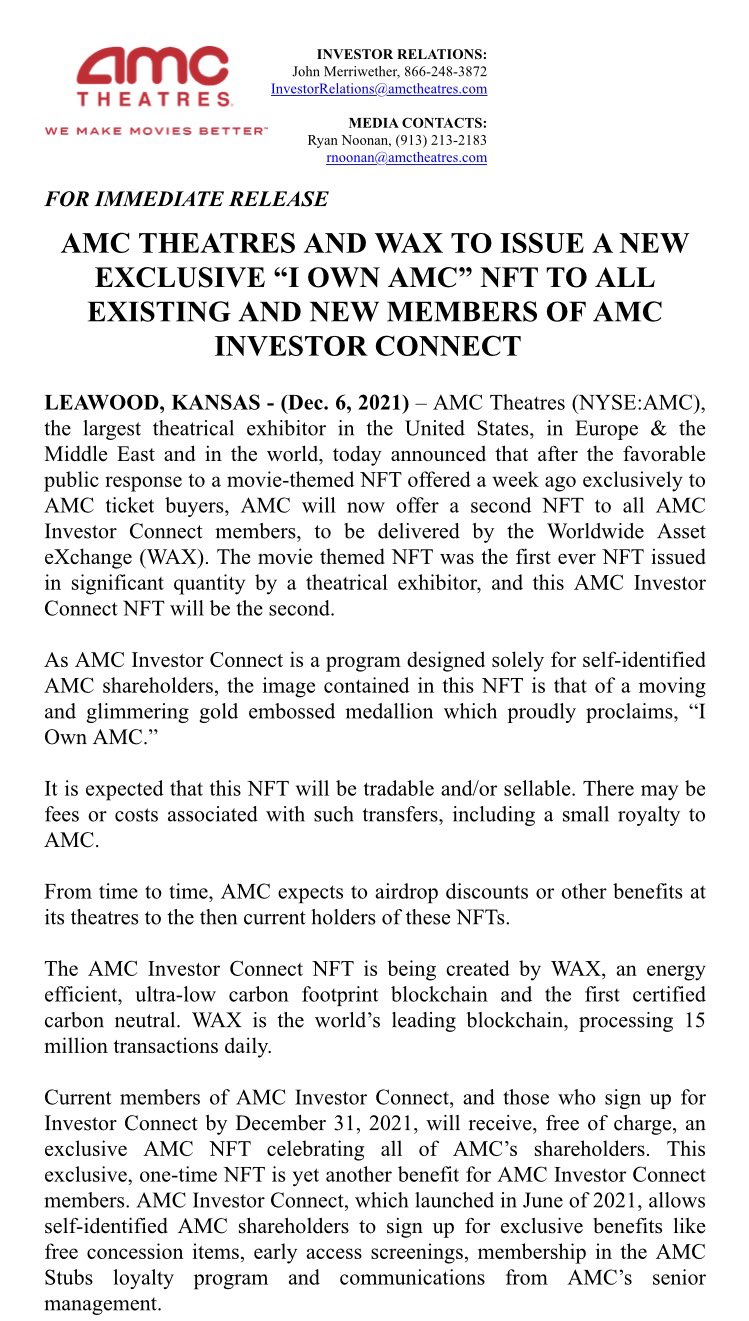 So you're a giant brained AMC stonk holder with diamon hands? You're ready to get your hands on this bad boi? Cool - here's how to do it. All you have to do is go to the AMC stockholder website and identify yourself as an investor by joining AMC Investor Connect. It's free to join and only takes a few seconds. Not in the U.S.? No worries - you can still get this shiny free NFT by scrolling to the bottom of the page and entering your email address and country.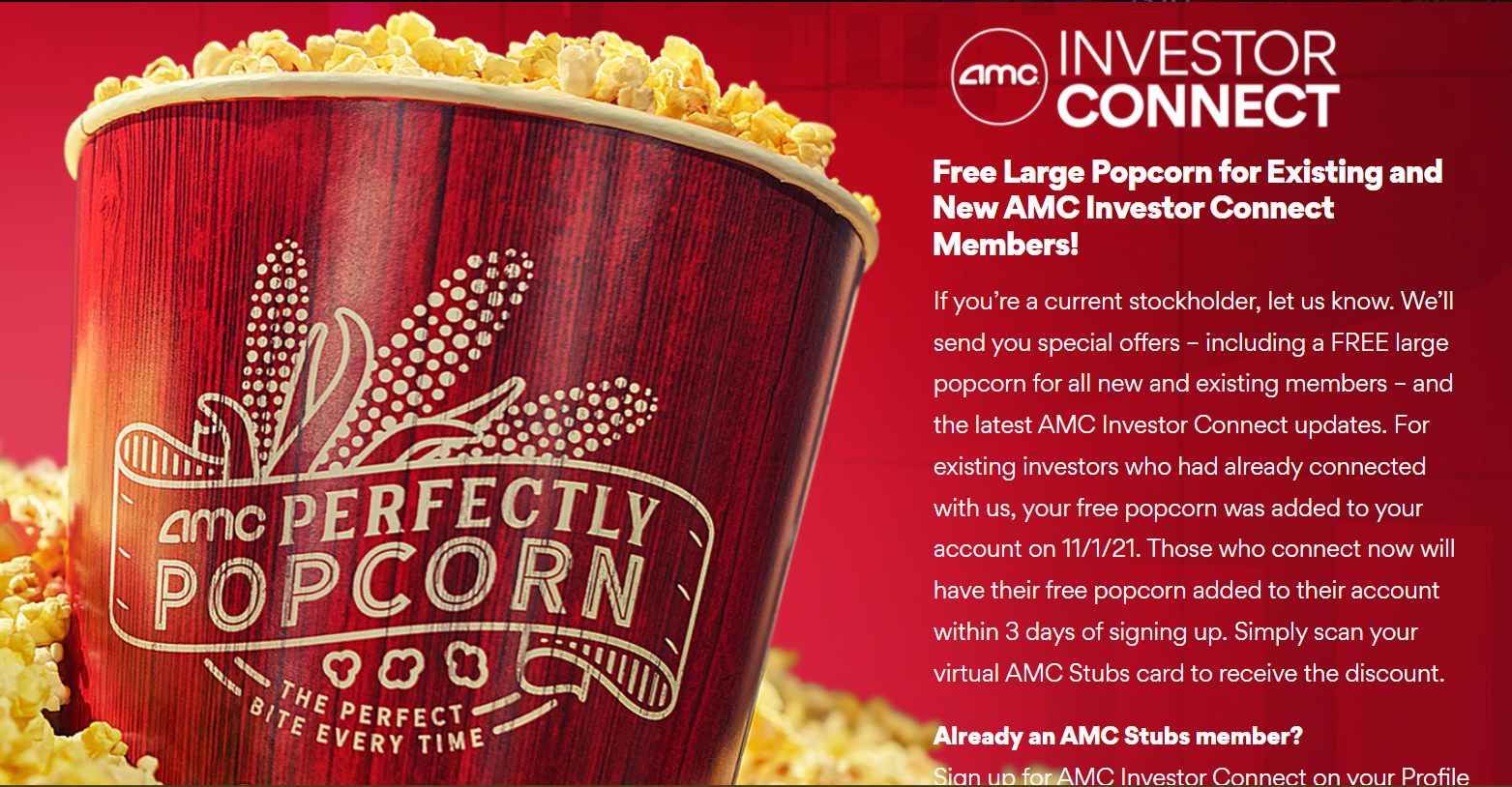 Are you an AMC stonk hodler?
lemme know
Posted Using LeoFinance Beta
---
---