Have You Seen the Cryptoholics Podcast Before?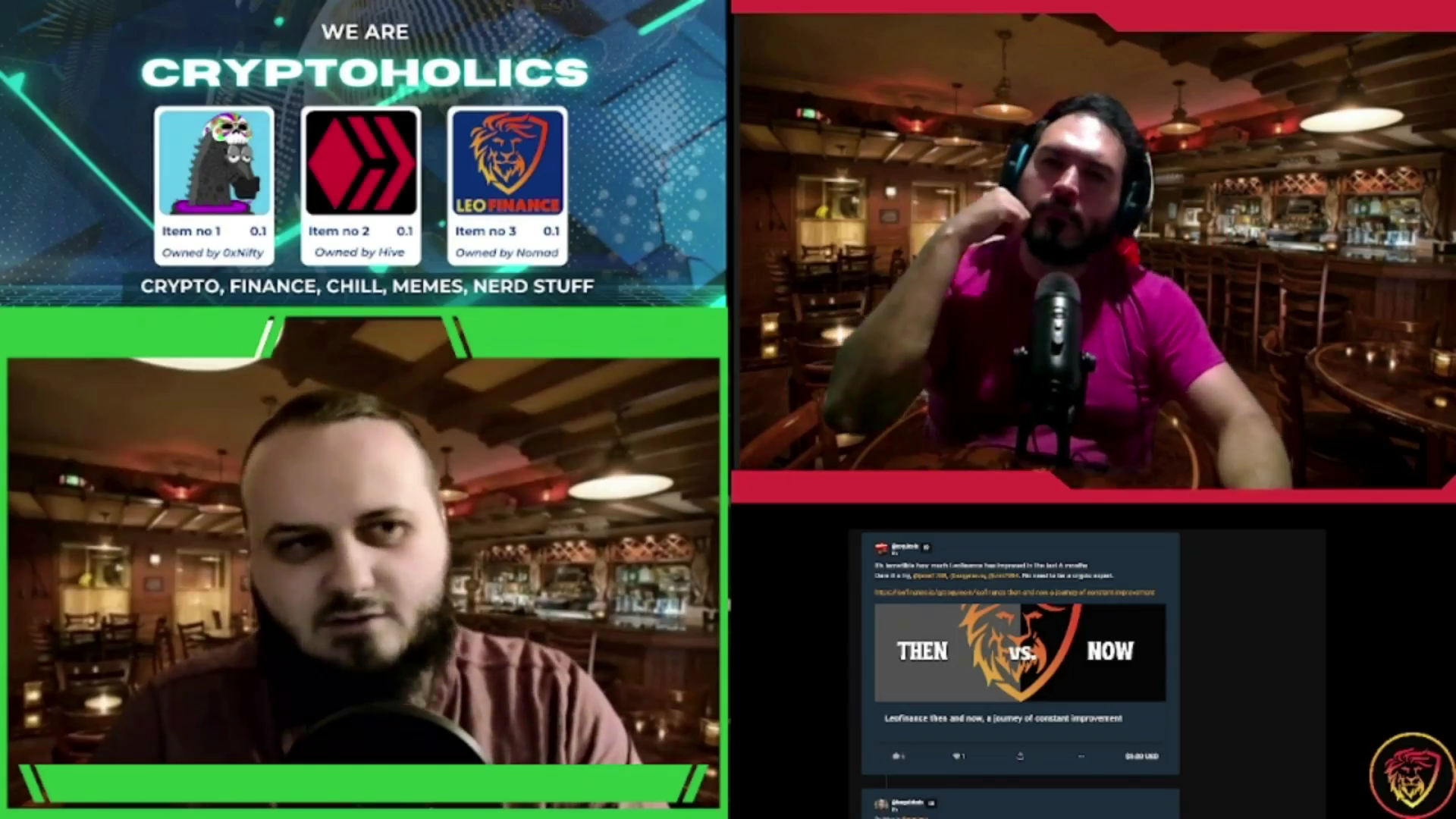 Cryptoholics
If you haven't joined us live on Twitter spaces or watched one of the videos we post on 3speak, you're truly missing out on a great time. @anomadsoul and I crack a few beers, maybe some tequila, or really whatever we can to wind down after a long week. We get together every Friday night and talk crypto, Hive, LeoFinance, Threads, gaming, and so many other topics. It's always a very chill vibe and we have a great time. In about 30 minutes, we will be going live on Twitter Spaces for the live podcast, so join us for a beer!
We always upload the video recording the next day on 3speak, so if you can't catch us live for whatever reason - you can always catch the video whenever you're able. Just head to the @crypt0holics account and you'll see all the videos we've uploaded so far. We are a low budget start up show, that's just a couple dudes trying to figure it out. All funds raised from votes on the show are used to improve the show in some way, so we appreciate literally any kind of support.
Make sure you check out the latest episode where we talked about all kinds of gaming related shit and I drank an entire bottle of red wine. This is just the beginning for us, and we sincerely hope you'll join us for the ride. We don't plan on stopping any time soon, and everyone who shows up or watches the videos is greatly appreciated. We do this for you guys.
So grab yourself a beer or whatever kind of beverage you choose to relax, and come chill. See you guys very soon!
PS if you join us live, you have a chance to win some GM tokens from @gmfrens and some DreeMerge cards from @dreemport! It's gunna be lit!
stay loose

Thanks for reading! Much love.
Wanna learn about all kinds of things you can do with the crypto you earn blogging on Hive? Check out my index - Learn Crypto Stuff for some fun educational crypto stuff.
Posted Using LeoFinance Beta
---
---