A Short Walk at TL's Place: A Relaxing Birthday Venue by the Beach

Where else would be a better place to celebrate one's special day than to have it one with nature and have it being celebrated with the ones you love in a relaxing ambiance by the beach?
Who would say no to the beach anyway?!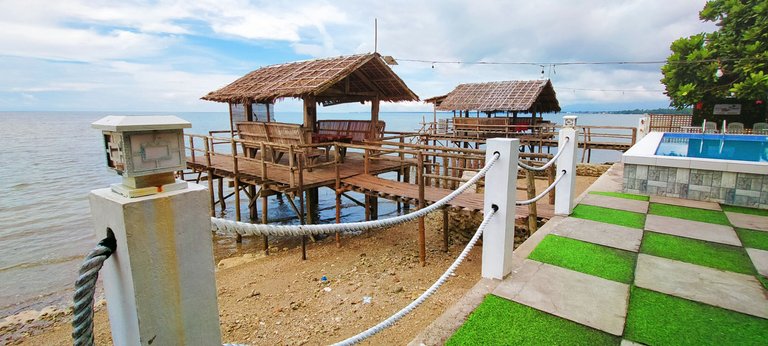 We were cordially invited to a birthday party. It was from a friend I get acquainted with when we were both confined in the same hospital room to deliver our first babies a year ago. It was her daughter's first birthday who is just two-day older than mine. I was quite excited because it would the very first birthday party that my daughter would be attending.
It was two towns away from ours. It took us almost 45 minutes to travel. I was not informed that the venue will be held in a beach resort so when I found out about it, I was very delighted. When we arrived, we enter the event place with its gate sheltered by a pomelo tree.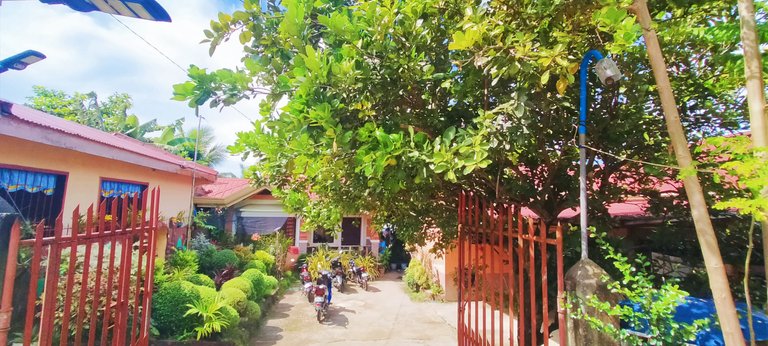 As looked up, there were lots of pomelo fruits and I was almost tempted in picking up one which I was thankful I did not, Lol!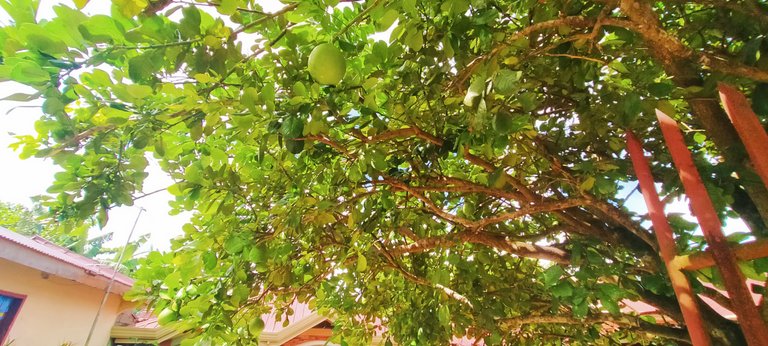 We arrived earlier than the birthday celebrator as well as the other visitors. So we got the chance to roam around while the party has not yet started.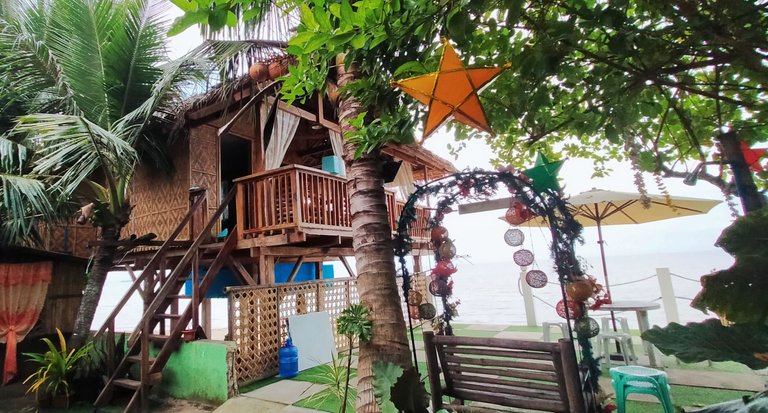 We came across this nipa hut cottage which is very relaxing to my eye. I was imagining I could sit there all day from early dawn while enjoying a sip of my hot coffee until the breathtaking glimpse of a sunset will show up.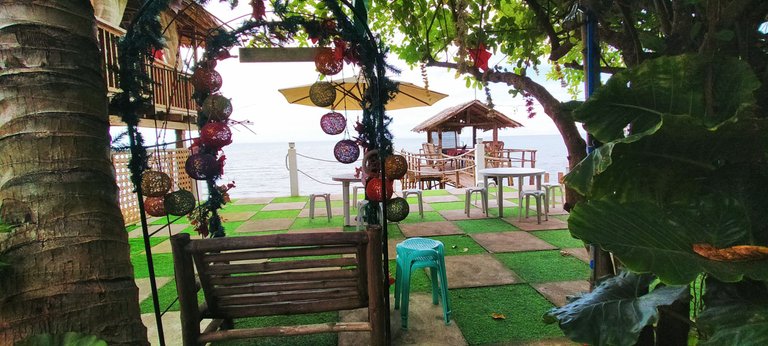 Beside the cottage is a bamboo bench that perfectly offers a relaxing seat so you could fully enjoy the stunning view of the sea as it glitters like diamonds when the sun's ray kisses the water.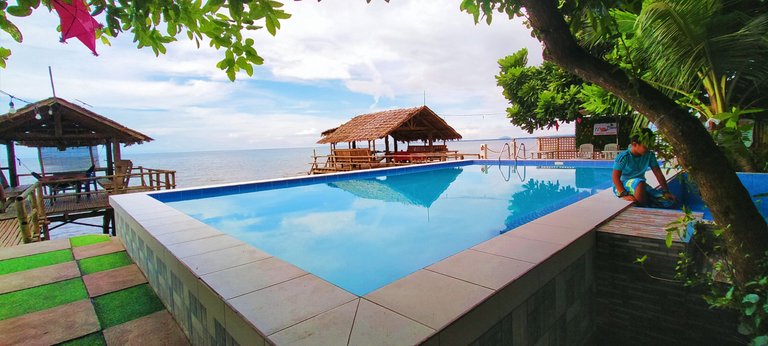 And just look what they've got here?! Yeah, a swimming pool adjacent to the sea made it looks like an infinity pool. Perfect for guests who would prefer to have to drench themselves in a man-made pool while staring at the vast mesmerizing view of the West Philippine Sea.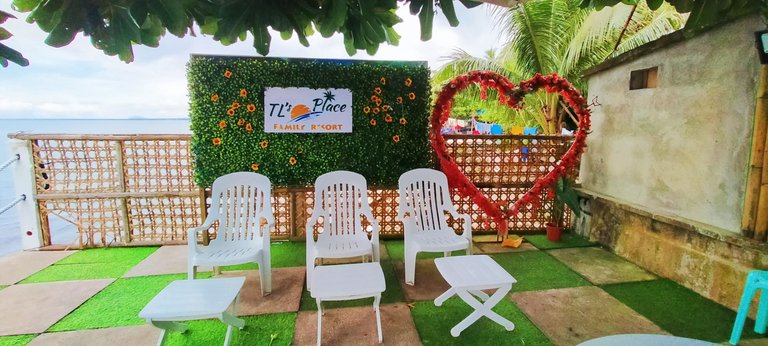 And there are these monoblock chairs and tables ready for guests to enjoy their meals. Behind is a decoration where the resort's name, TL's Place, is written.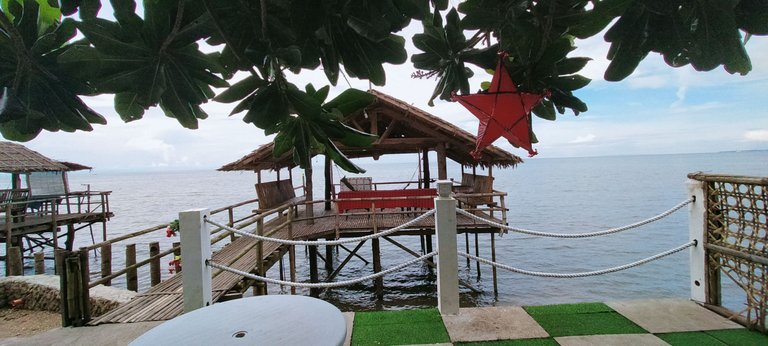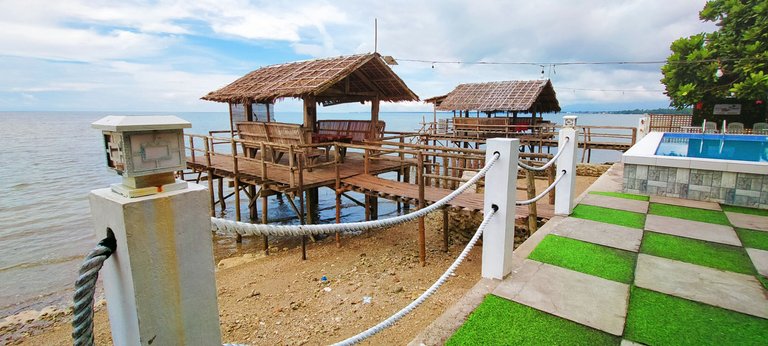 And this!!! This would probably be my favorite view and spot. These bamboo cottages were built over the seawater where I and my daughter chose to stay while we were there.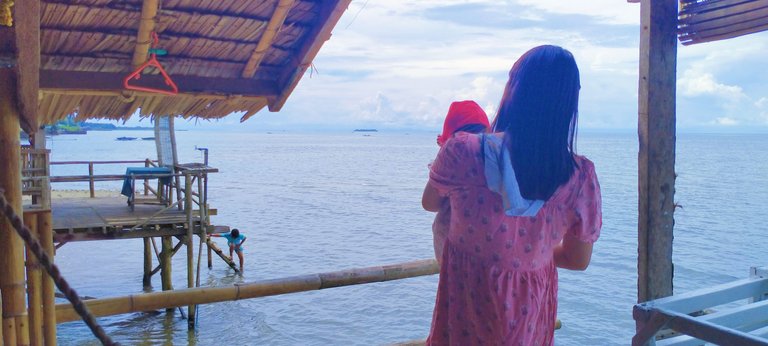 It felt so good that it seemed like I and my daughter, together with my sister had stolen a bit of quite a moment because we were alone in the cottage, enjoying a quiet and serene moment just by listening to the gentle music played by the small waves as it touches the shore. I'm glad we came here early.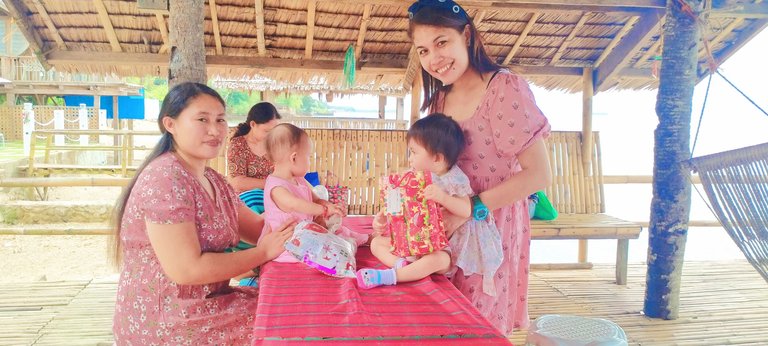 And a few moments later, my friend who invited us here, together with her daughter (who was the birthday celebrator) arrived already. So it was time to hand them the gift we brought with us for her baby. And she also had one for mine, so our babies both enjoyed their first-ever exchange of gifts.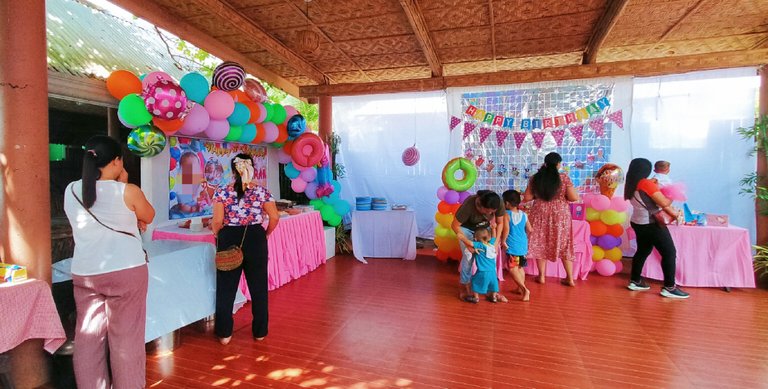 And then the other guests, which are mostly children, started to arrive and so the blissful celebration began.
A cheerful happy birthday was sung for the birthday girl. My daughter was also singing along together with the the other visitors. She indeed had fun. Upon seeing the happiness in her eyes, I was even happier.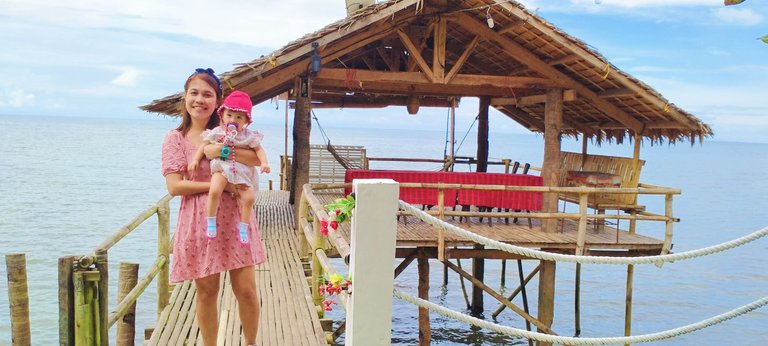 The short walk with that tranquil ambiance and the blissful celebration we attended is something she might not clearly remember (or not at all), but I'm thankful I had taken snaps of that memorable day we can always look back and share with her as she grows older.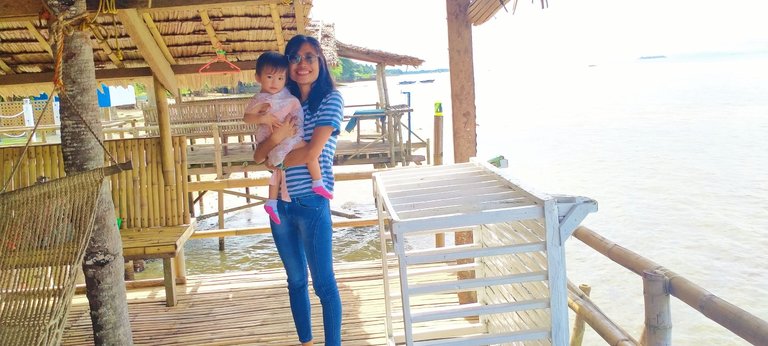 Also very thankful that I had my sister, Roni, to share these precious moments to keep with.
Wishing everyone a good and happy #WednesdayWalk! And thank you again @tattoodjay for this wonderful community.
---
---