HOME, FINALLY!

No place like home...
as cliche as it may sound, it indeed is true.
The privilege of growing up in such a beautiful place that I would never trade with anywhere else in the world, wherein tropical beaches are such a norm has dawned on me when adulting slaps hard when I started living in the city to make a living. It was when I appreciated more how lucky I was to be being bornt and raised in this secluded paradise I called home.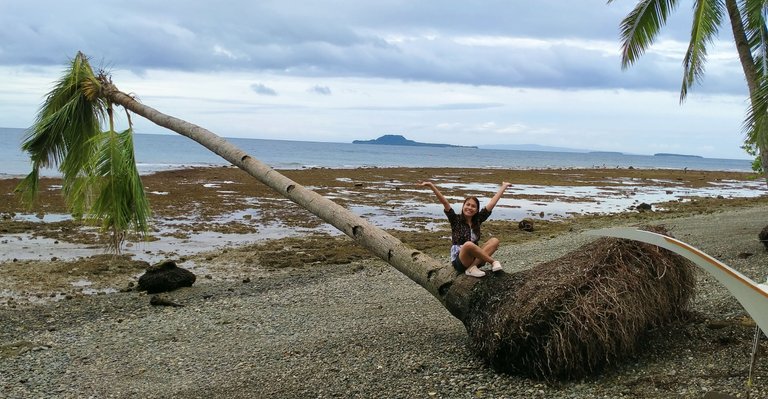 Yes, even without you asking, I went home. It has been almost 3 weeks since I disconnected from the social media platform to connect with the people that matters to me more, my family. It was the Christmas holiday break and I can say it's always the most wonderful time of the year, for me because it means going home.
As early as 2 am, I was already at the airport for my 4 am flight on that day. I made sure to book the early flight because I always wanted to capture the dramatic sunrise once I reach Daniel Z. Romualdez Airport in Tacloban (my home province's capital city), which only took a one-hour journey from Manila via airplane, as I always wanted to think that it's my birthplace' warm hug in welcoming me home.
But unfortunately, it was raining when the plane landed in Tacloban, I missed the sunrise but still, it did not lessen the excitement and happiness I was feeling as I was already homeward bound. From Tacloban, it takes a three-hour road journey to my hometown. I was sitting in the front seat of the van so when we finally enter my hometown, I was able to take a snap of Bulacan's (the first barangay in my town if you are coming from the north) mesmerizing highway scenery with a canopy of coconut trees on both sides. Also, the scene of the enchanting Bontoc mountain was already taking a peep, welcoming everyone with its warm smile.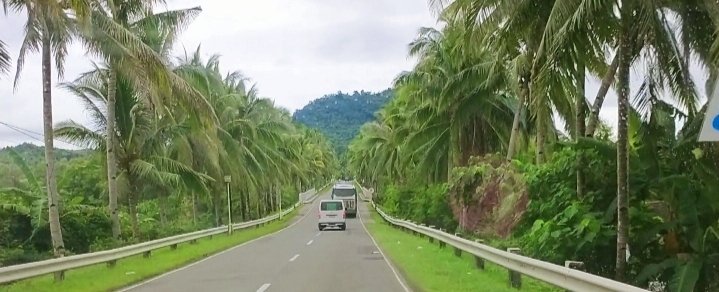 I could already hear the relaxing sea breeze and feel its therapeutic ambiance. I could almost hear the happy swaying of trees saying "welcome!"
"Home, finally!", I blissfully utter to myself when I saw my Mama and my younger sister waiting for me on the sidewalk of the highway. The happiness was overwhelming, especially when I saw my daughter.
Oh, how I missed this place and these people so much and the things I get to do with them, which is what matters to me most;
Morning coffee with Mama...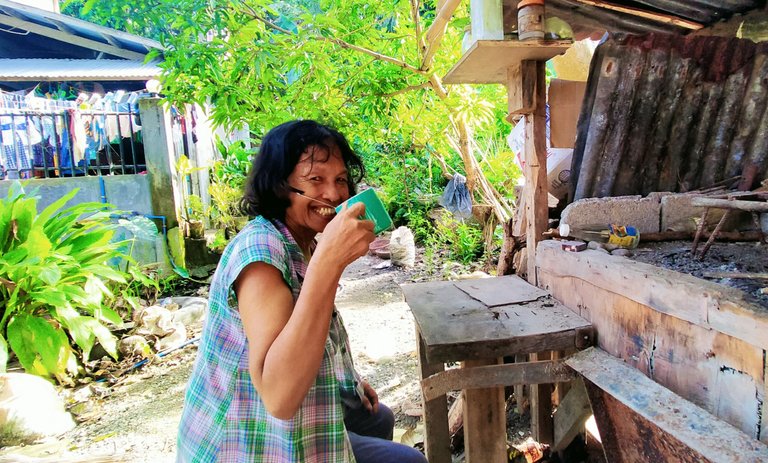 We may not be at those fancy coffee shops in the city but I swear, for me having this simple morning coffee with her sweet smile, at home is the most priceless experience I could ever get.
This morning view...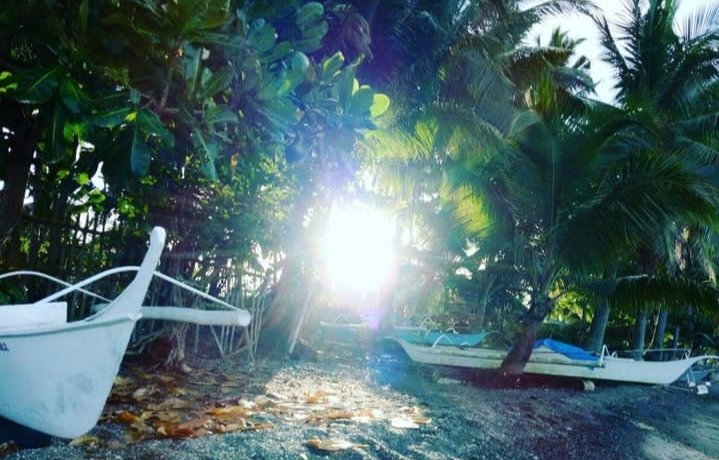 Together with the cheerful chirping of the birds, with this breathtaking sunrise view, who wouldn't want to wake up early in the morning and excitedly wait for the sun to come out?
The relaxing view of the sea ...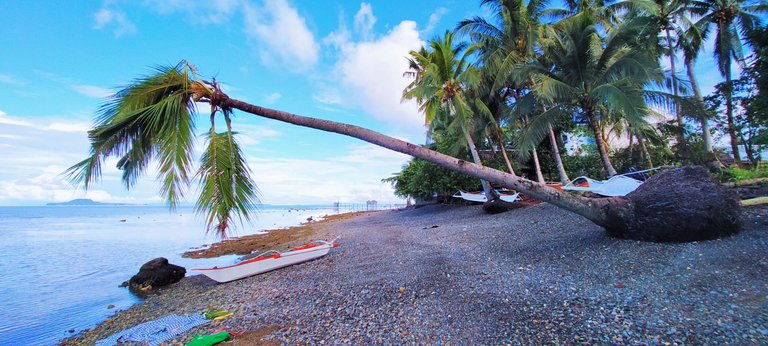 After dealing with all the busy and stressful everyday lifestyles in the city, this view is one of the things I always look forward to in going home. And yeah, just a simple glimpse of this paradise is all it takes to regain my sanity.
The low tide and getting sea shells from it...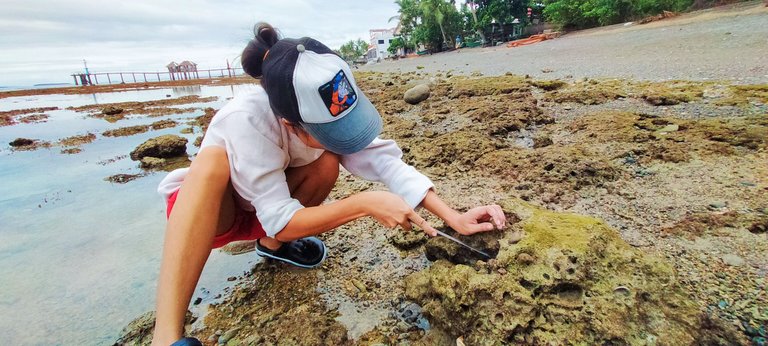 My sister trying her best to get the sea shell she found that was attached to the stone using a knife.
Mother nature offers a lot of food and my hometown is one of the blessed ones to have it free from the sea. I grew up hunting sea shells especially during summer because it's a long break from school. Now, this has been my bonding time with my dear sister every time I am home. Considering myself lucky to get to enjoy some of the perks of living in coastal towns.
Getting the delicious and nutritious fruits and vegetables fresh from Mama's small garden in the backyard...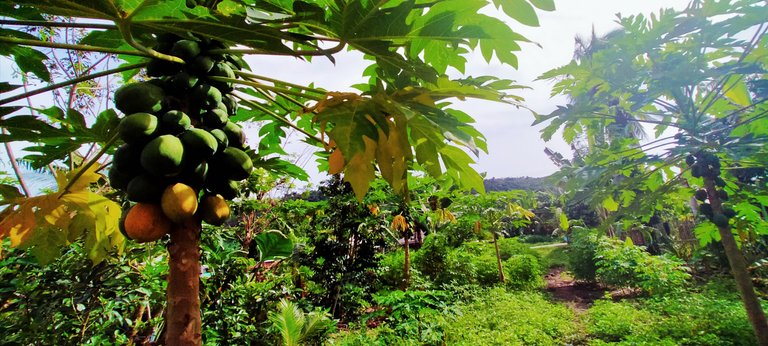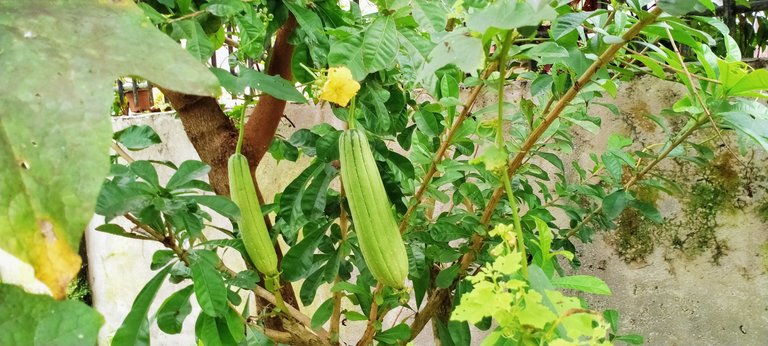 Courtesy of Mama's green thumb.
Who would not enjoy a farm-to-table cooking experience? Aside from getting it freshly picked, it also saves a lot of money (with me being frugal sometimes, Lol).
Reunited with lifelong friends...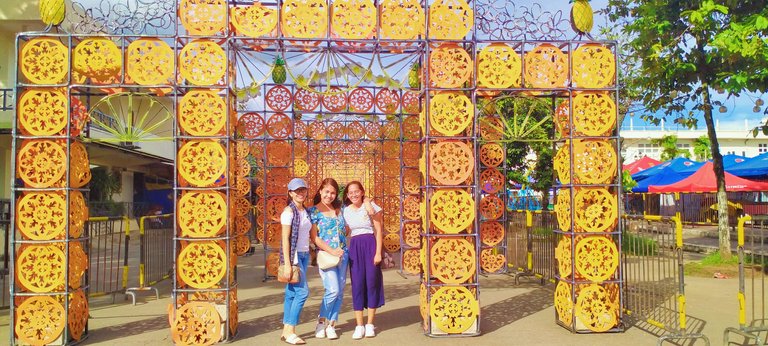 These are my friends since elementary days and I can say our friendship has lasted many tests of time. One of them is my fellow hiver, @bluepark. It was good to have pinched a chunk of my time in spending with them while I was home. There were so many catching-ups to do.
The most beautiful sunsets are the ones closest to home...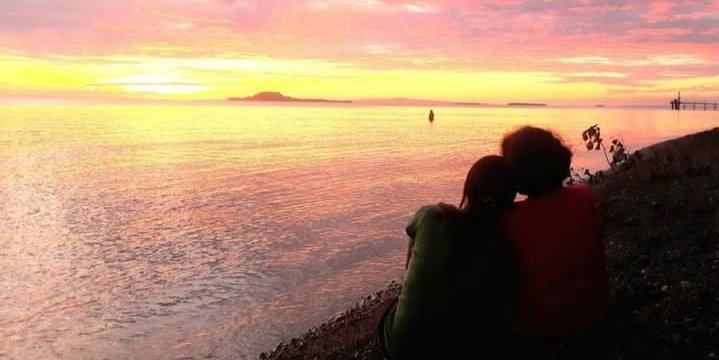 Witnessing God's masterpiece in painting the sky with red and orange at the end of the day, with the ones I love is more dramatically beautiful.
A walk on the beach with my daughter...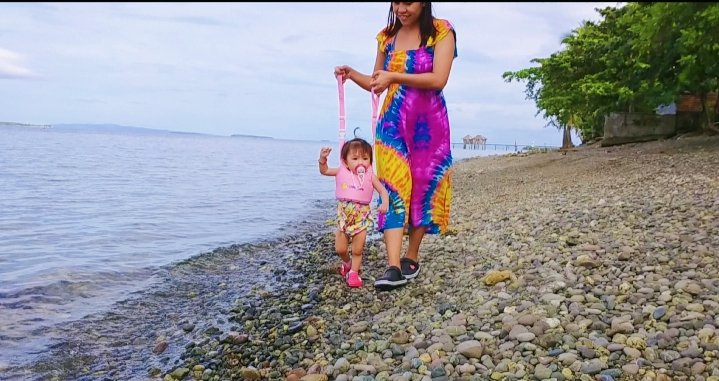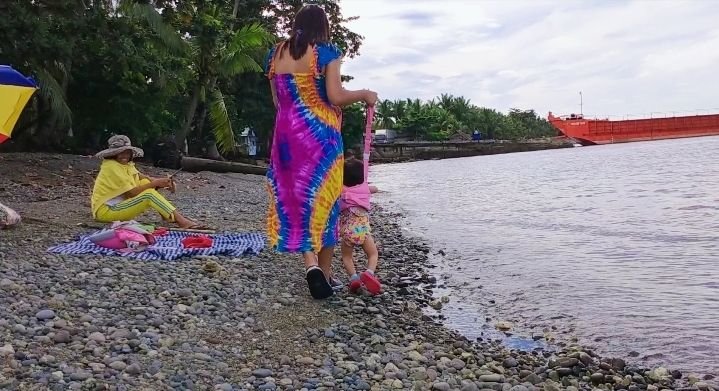 She just turned one and she's starting to explore things on her own and one of them is walking. I may not always be with her but I was glad I get to spend with her this precious milestone, her first step, towards the walk of life.
These are just the things I always enjoy doing at home to name a few. Now I am back in the city and I'll lie if I say that I'm not feeling a bit sad about it, it feels like a piece of me is left back home forever, but I was grateful to have spent those irreplaceable moments with them. Looking forward to the time that I will be going home again and creating another beautiful memory with them, puhon.
---
---