How About Fresh Crabs for Lunch? Supporting Local Seafood Vendor

One of the things that I missed about living in the province is that sometimes you don't have to go to the market because the vendors come knocking on your door to sell seafood that they have freshly bought from the fishermen. Instead of heading to the wet market to sell them to the market vendors, they roam around the neighborhood instead and offer you the fish/seafood that they have. We seldom say no to buying what they are selling so to support their small business. In doing so, they can go home early and avoid the scorching heat of the sun by going farther into the neighborhood. I've also come to realize that we're not the one who has given them the favor, but rather, it's the other way around. With them, we won't have to drop any sweat in going to the physical market because, through them, convenience will come knocking on your doorsteps.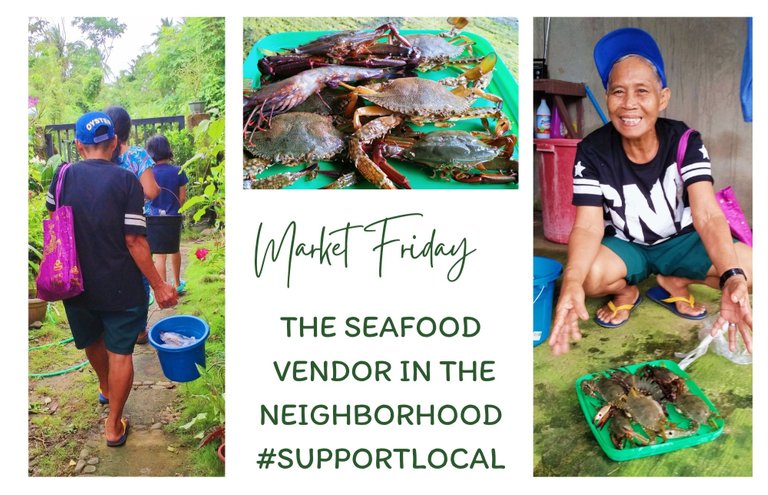 "Ayo!!!"
It's our polite local way of saying "Hello! Anybody home?!" Someone was outside so as I opened the door to check who was outside, I was greeted with the ladies' friendly smile. She was about in her late 40's or early 50's I guess.
I easily recognized her, the local seafood vendor in the neighborhood, because she has been regularly passing by our house whenever she sells varieties of seafood. And Mama has been her suki (regular customer) that's why she always makes sure to reserve something for us. I don't know her real name but my Mama calls her Agaw, people here (maybe as a way of showing politeness) call their distant relatives by this name. She usually comes here alone, but this time, she's accompanied by her daughter-in-law and granddaughter. I let her in and I asked what she's got for today.
---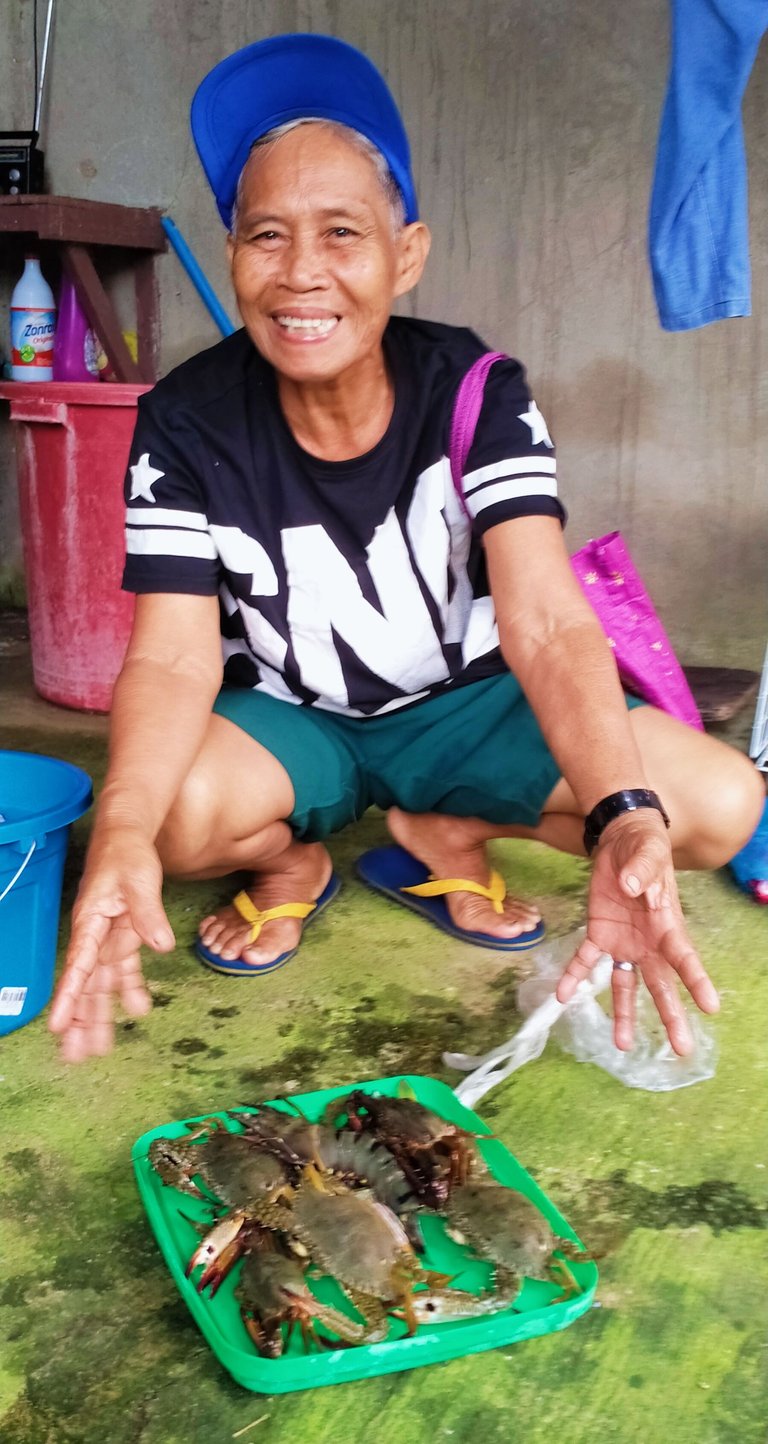 So this light-hearted lady delightfully opened the bucket they had with them. She first showed me these fresh crabs. She even took them out from the bucket for me to have a closer and better look. You can see just how fresh these crabs are because they were still moving.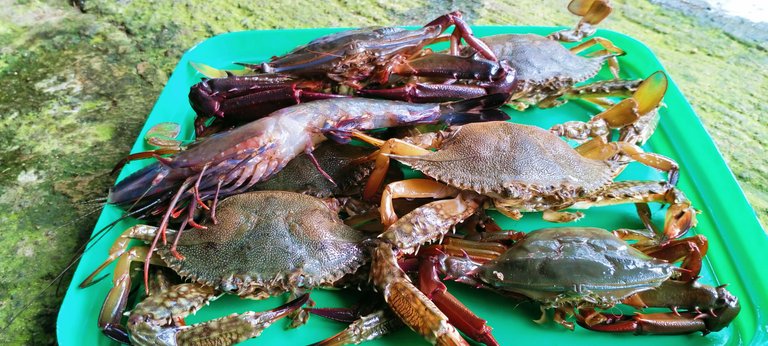 There was even one big shrimp that joined the crab's group. These are sold for as low as ₱300 ($5.43). Even much cheaper when bought on the market.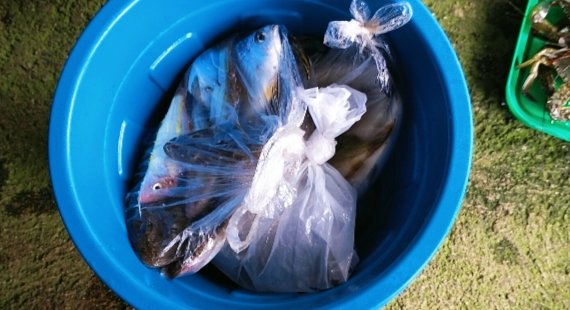 She also had fish from the other bucket they brought with them. Between the two, we chose to buy the crabs.
Who would say no to crabs?!! Luckily we don't have any allergy to eating crabs so we can enjoy them as much as we want.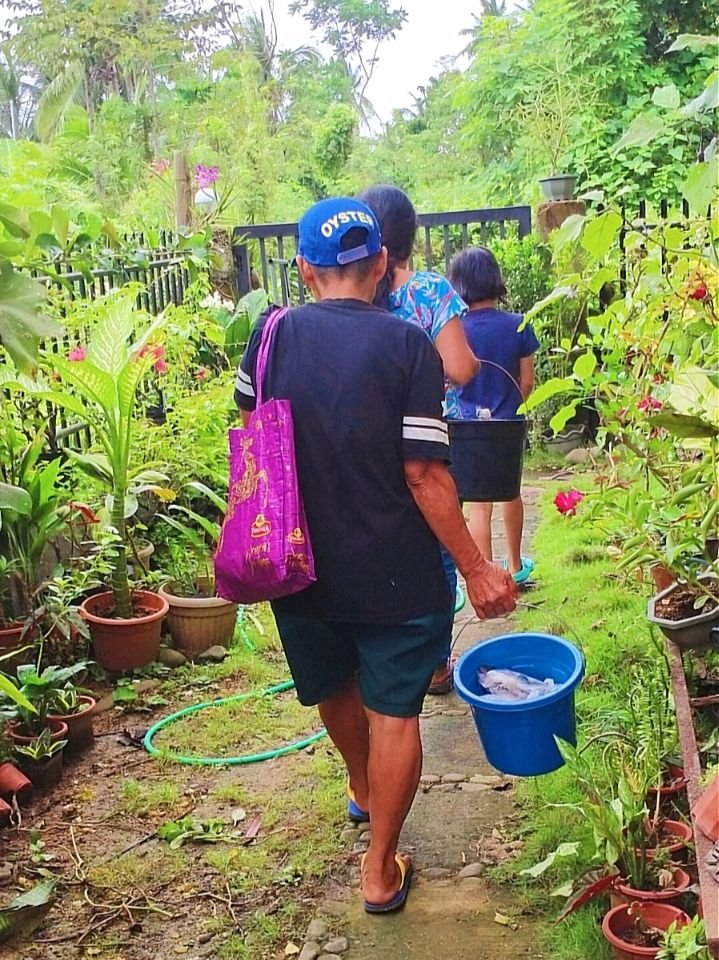 And so they left with a grateful heart. But it was we who were even more grateful because seeing the genuine smile on their faces as they say "daghang salamat" (thank you) has fed our souls with good vibes knowing that we have lighted up a spark of happiness in someone's soul today. Supporting small local businesses (especially those small-time vendors) for me is something that is making this life big!
They'll be coming back again tomorrow and let's see what she'll be having.
Balik-balik lang suki!
It's with a happy heart that I am sharing with you what the people in the province do for a living and how everyone in the neighborhood is helping and supporting each other. It's a glimpse of a simple yet happy life in the province as my participation in this week's #MarketFriday by @dswigle. Great day and weekend ahead everyone. ☺️
---
---