Entry for Amazing Nature Contest: FREE TOPIC — #1/7/23 — Bunny Ears in the Afternoon Sun!
When I think about the title of this challenge I often think about the word "amazing" and how to embody that in what I post here.
What does amazing really mean? What does it mean to somebody else?
This is my entry for the Amazing Nature Community's weekly "Amazing Nature Contest: FREE TOPIC - #1/7/23" challenge, organized by @bucipuci.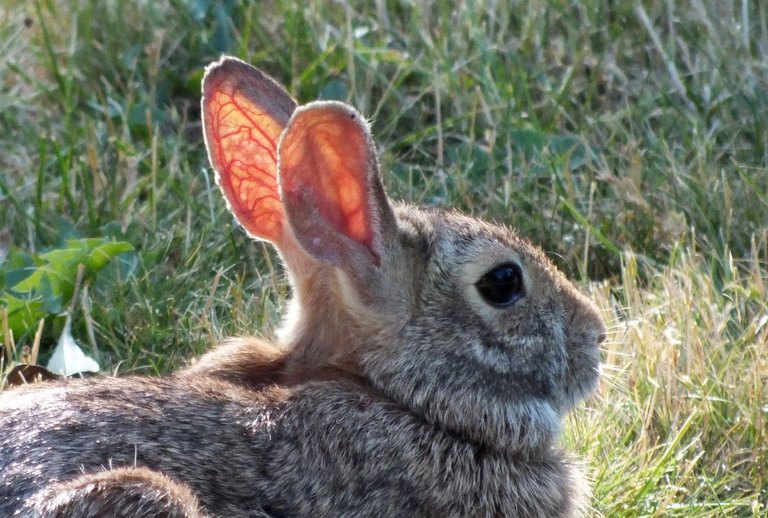 A couple of days ago, I had the good fortune to be sitting outside on my back patio in the very late afternoon, and there was a bunny on the lawn not very far from me, maybe 25-30 feet (8-10m) away.
I also had my regular camera with me not just my phone camera, which meant I hoped to get some close-ups of this bunny that wouldn't end up looking pixellated.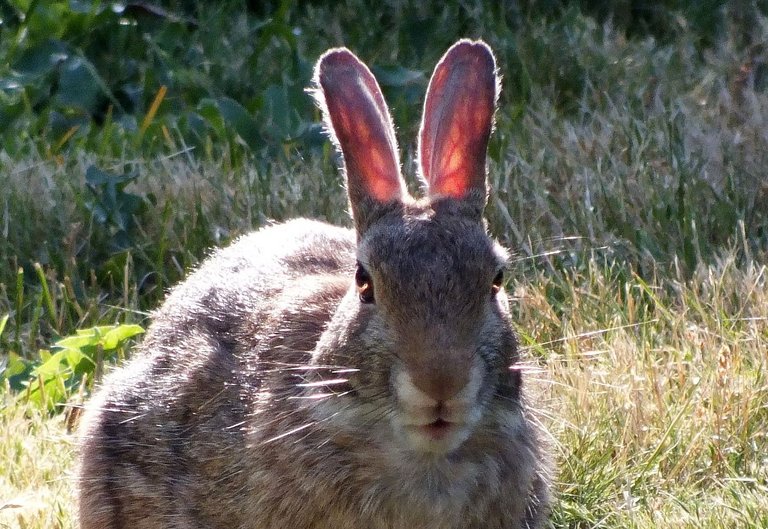 I noticed how the rabbit's big ears looked very red in the late afternoon low sun and so I tried my best to take some pictures of — quite literally — bunny ears!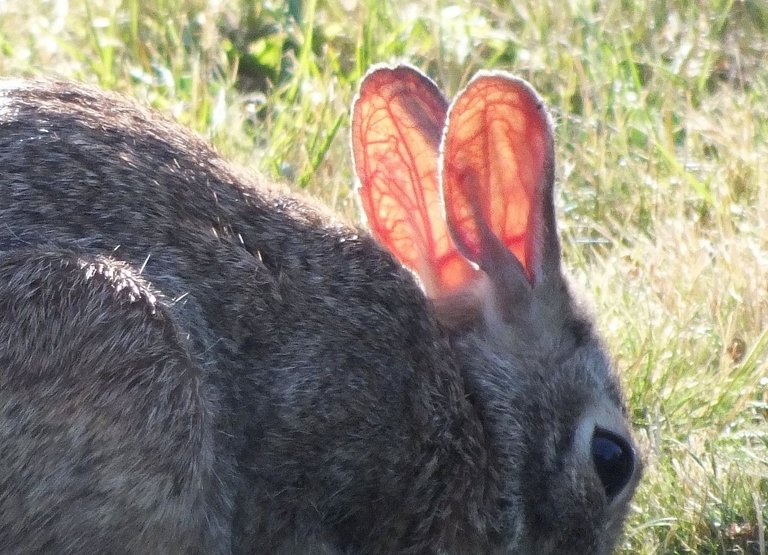 I think it's pretty amazing how you can actually see the blood vessels in the ears. Does make me wish I had a more powerful zoom, though, as some of the pictures are little bit grainy at extreme magnification.
In any case, I think a large part of "Amazing Nature" is made up of the little moments all around us where we suddenly stop and realize we are looking at something pretty amazing... like bunny ears in the sun!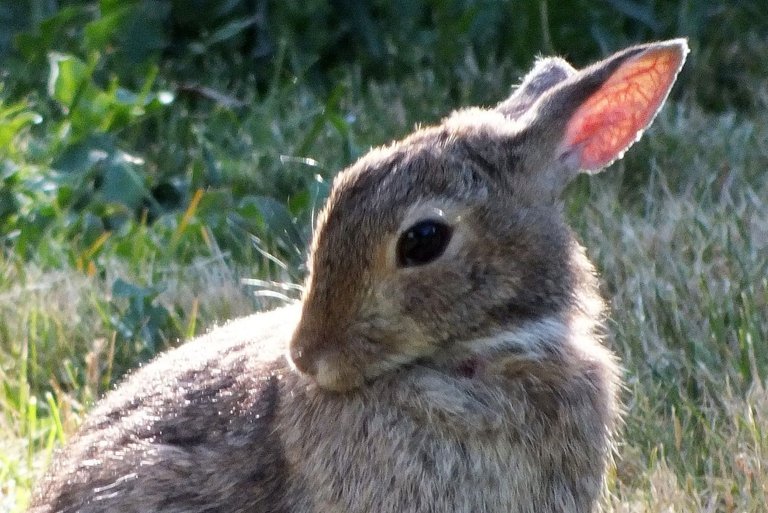 So, my entry for this week's challenge is essentially "bunny ears," although the rest of the bunny is actually very cute!
Here's the full frame of one of the shots from above:
Thanks for stopping by, and I hope you enjoyed the pictures!


All images are our own, unless otherwise credited!
---
---