Saturday May 6th is World Labyrinth Day!
Every year on the first Saturday in May, labyrinth enthusiasts (and many others!) around the world gather for "World Labyrinth Day."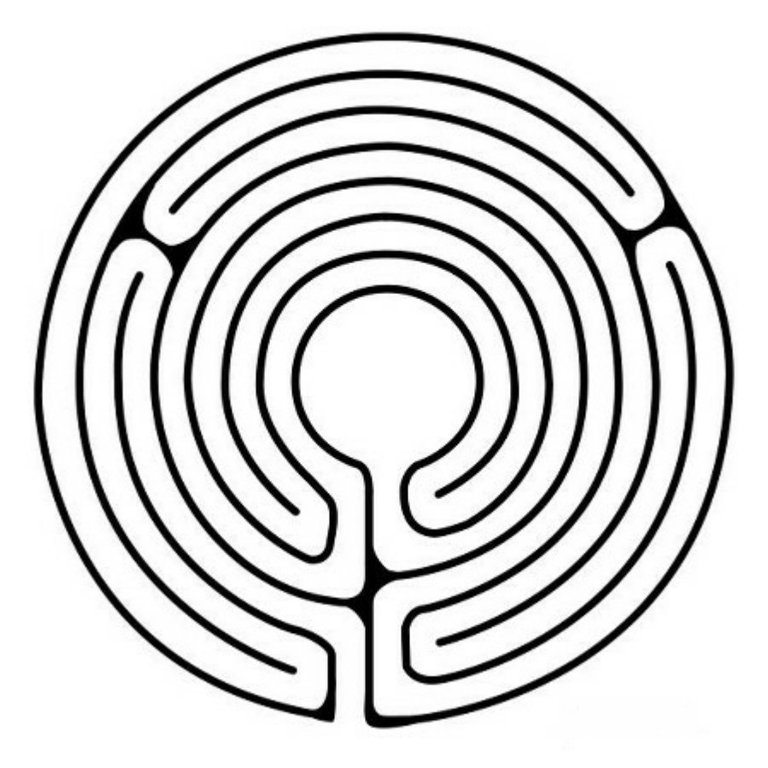 The labyrinth design our backyard labyrinth was modeled after; own drawing
The event was started as a worldwide walking meditation for peace, culminating with the group intention "We Walk As One at One for Peace." It is a "rolling" event based around the labyrinth walk at 1:00pm in your local time zone.
Here at our place, we participate in World Labyrinth Day by opening our labyrinth to the public for the day... and (somewhat dependent on the the weather!) we have had anything from a handful of visitors to dozens in any given year.
Of course, there's no rule that says you have to walk a labyrinth at 1:00... and we often have people drifting in and out during the entire day.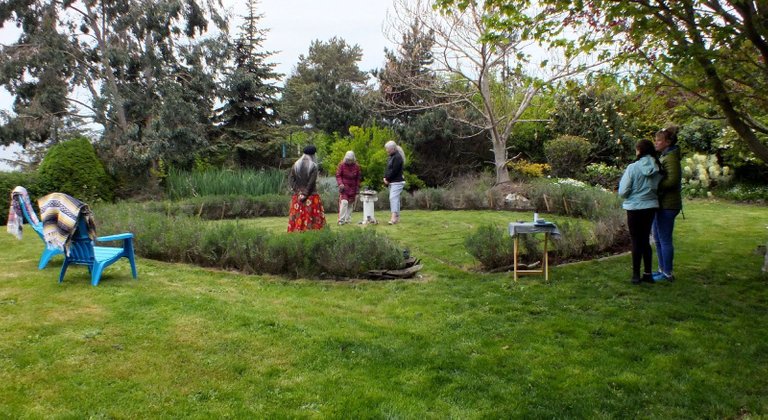 From World Labyrinth Day, a few years ago
World Labyrinth Day has its own website where you can learn more; and is also featured on The Labyrinth Society's web site.
Naturally, you don't need to have your own backyard labyrinth just to be part of World Labyrinth Day!
If you're interested in participating in your part of the world, just visit the Worldwide Labyrinth Locator web site where you can input your address and discover where there are labyrinths close to you!
Labyrinths have been around as meditation tools and sacred symbols for millennia, and can be found in pretty much all corners of the world!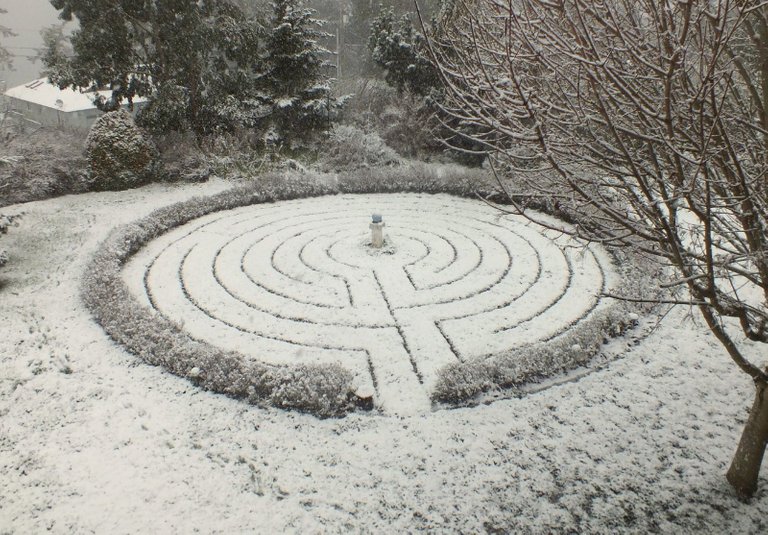 Labyrinth in winter
Although labyrinths are often found on the grounds of churches — or even as floor mosaics inside them — they are definitely not "religious" in nature. They also have nothing to do with "the occult."
We personally mostly use our labyrinth as a meditation tool, and sometimes as a teaching tool.
Anyway, hope you decide to check out World Labyrinth Day, at a venue near you!
Thanks for stopping by, and stay tuned for more labyrinth updates!


---
---