The Beauty of Leaves: Entry for Appreciate Beauty of Nature with @phortun: round 169

Since "the beauty of nature" is very much a theme that goes hand in hand with labyrinths, I've been looking around the Hive community at some of the different challenges and contests focusing on nature.
I really like one of the basic suggestions in @phortun's "Appreciate Beauty of Nature" challenge: To go outside and take a picture of what you see right now, in front of you.
These were all taken in our back yard in Port Townsend, Washington USA, on 18 May 2023.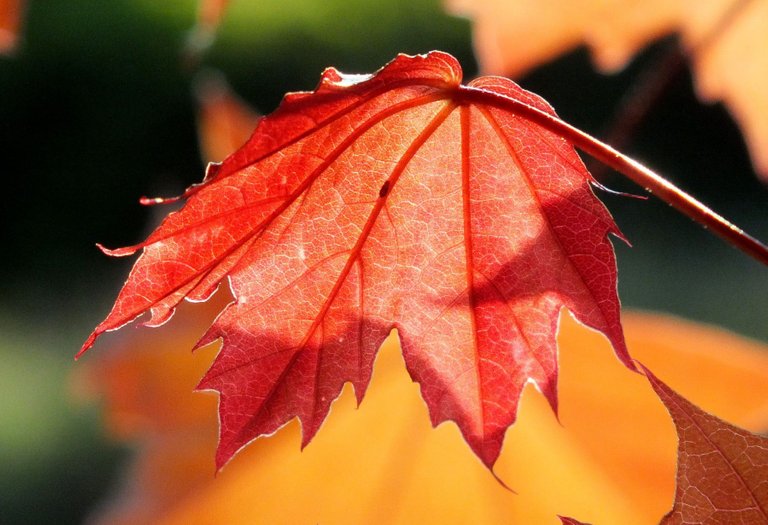 A very young leaf on one of our red-leaf maples in our back yard
Springtime is here, and yesterday evening I really noticed the beauty of fresh young leaves in the late afternoon sun, when the light becomes very golden.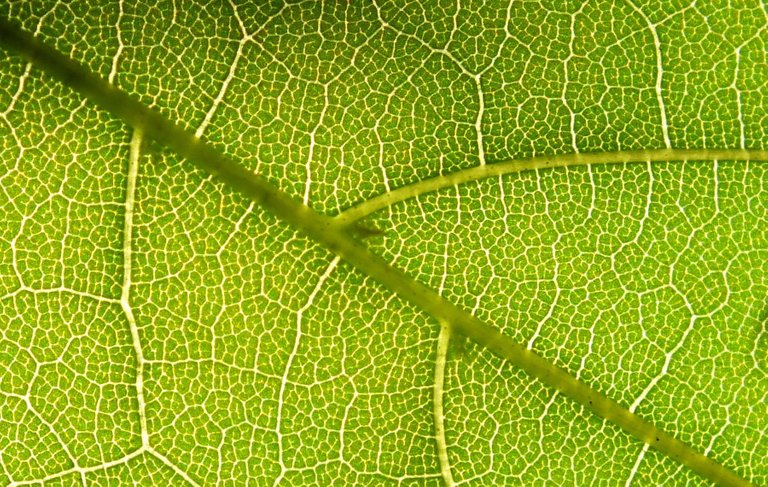 The intricate construction of a maple leaf
Sometimes, the beauty of nature comes in the form of a sweeping landscape of mountains and lakes. But sometimes there is just as much beauty in the unseen world when we travel "inwards" to see the tiny details.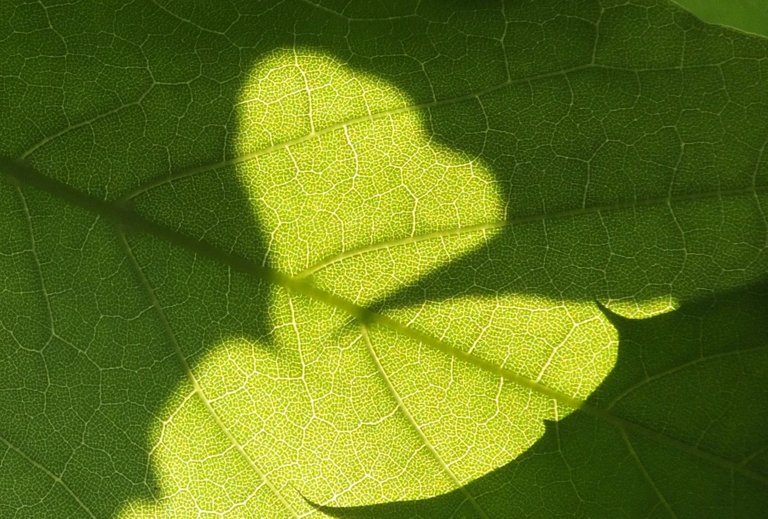 Shadow and light
When the sun is out and there is a little breeze, there is a constant play of light on the leaves; always changing... almost like the ripples on a lake when there is a light wind.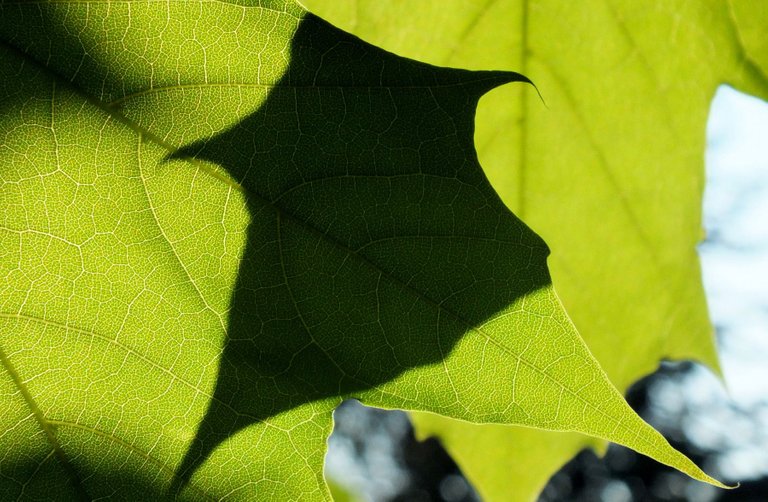 I like how this one is almost the "reverse" of the one above - Yin and Yang
Of course, nature may be beautiful, but it is not always a "kind" place. The fresh young leaves sprout out in spring... and almost immediately, "predators" start feeding on them.
If you go back to the top photo, you'll notice a small dark shadow on one of leaf's ribs. This little "passenger" likes feeding on fresh leaves...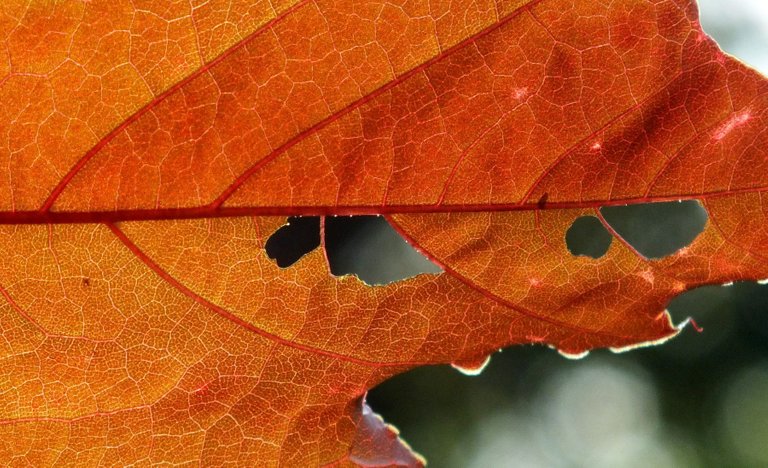 Something had a snack, here!
And so goes the cycle of life; the cycle of nature. All of it is beautiful though... in its own way!
Anyway, thank you to @phortun for hosting this challenge... and for encouraging people to get outside and looking at what's there, right now!
Thanks for stopping by, and I hope you enjoyed the pictures!


---
---