Jungle Boys and Monster Clones - Trimming and Final Weight

Finally done!!!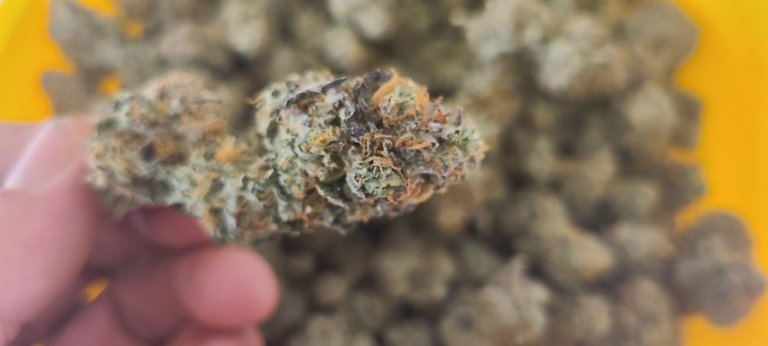 The last 2 Bag Seed OG's are trimmed and bagged.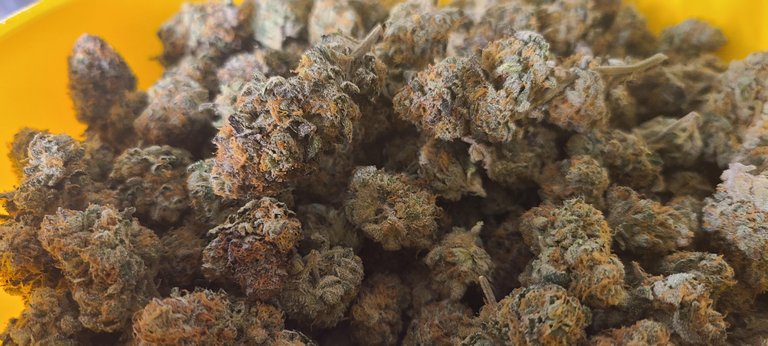 So beautiful; so after looking online I am almost certain these bag seeds are Purple OG Kush. The gloss on the buds give out a pinkish purple hue...
The Final Weight and Final Thought
OG HERM #1 - One plant: 40g
OG HERM #2 - Four plants: 230g
OG Bag Seed - Two plants: 140g
Jungle Boys, LA Kush Cake - 4 small plants: 100g
I got a total of 510 grams! Over a pound of some fire.
So, I am using a 680 watt light in a 4x4 tent.
510g ÷ 680watts= 0.75 grams per watt. The manufacturer of the light claims 2.5 grams per watt; I got some room to improve.
Thanks all for all the support and comments and basically interations with me and my post. The true value is the relationships we build in this awsome enviroment.
On to the next grow:
Runtz, Gelato and Banana Punch Mac & Cheese.
I got Gram/Watts to make-up.
---
---