Ladies of Hive Community Contest #127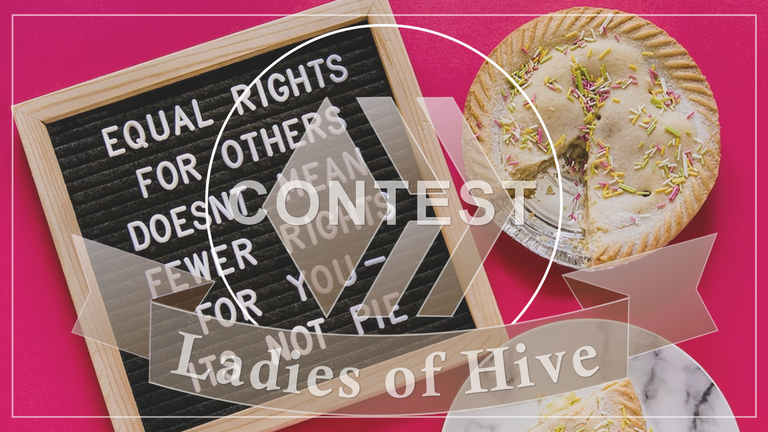 W E L C O M E 
TO THE 127th EDITION of the
LADIES OF HIVE COMMUNITY CONTEST

This is a contest from our community to you, women empowering each other both on the blockchain and in Discord! A place we love and where Hive is alive. If you haven't joined our discord yet, an invite can be found by clicking on the first banner under this post!
¡Este es un concurso de nuestra comunidad para ustedes, mujeres que se empoderan unas a otras tanto en blockchain como en Discord! Un lugar que amamos y donde Hive está presente. Si aún no se ha unido a nuestra discordia, puede encontrar una invitación haciendo clic en el primer aviso publicitario debajo de esta publicación.
---
We will award 3 HIVE, 300 Ecency Points, 15 LEO tokens, and 4 QUEER tokens to the best entry. The Second Place winner will receive 2 HIVE, 150 Ecency Points, 7 LEO tokens, and 3 QUEER tokens each. Third Place Winners will be granted one HIVE, 50 Ecency Points, a split of the remaining LEO tokens, and 2 QUEER tokens each.
Otorgaremos 3 HIVE, 300 Ecency Points, 15 tokens LEO, y 4 tokens QUEER a la mejor entrada. Hasta tres ganadores del Segundo Lugar recibirán 2 HIVE, 150 Puntos Ecency, 7 tokens LEO, y 3 tokens QUEER cada uno. Ganadores del tercer lugar recibirán una HIVE, 50 puntos Ecency, una división de los tokens LEO restantes, y 2 tokens QUEER.

~ for Blingual posts ~
Please place the text of each language together, either in side-by-side columns ~OR~ in adjacent sections! It is harder for our judges to read when there are two or three paragraphs in Spanish, then two or three in English, then two or three more in Spanish, etc. THANK YOU! 😊


PLEASE place the contest number #127 somewhere in your title!
► Also, please link your entry in a comment on this Contest post! ◄
💜
F O R • T H I S • W E E K . . .
Women form the majority living in poverty,
although they comprise 51% of people in the world.
Ideas taken from African Proverbs

Sotho diaspora South Africa's official languages, "Mosadi o tshwara thipa ka bogaleng", which loosely translates to "a woman holds the knife at the sharp end". Given the hardships that women and girls have to face in their lifetime - everything from period, poverty, and gender-based violence, to higher levels of unemployment and the burden of unpaid care work - such an idiom could not be more fitting.
isiZulu saying, "Izandla ziyagezana" meaning "hands wash each other", we know that we are here, on this planet, to help each other, and build each other up.
There's many ways to say it: "Motho ke motho ka batho" in seSotho, or "Umuntu ngumuntu ngabantu" in isiZulu — this phrase roughly translates to "A person is a person because of other people", or "I am, because you are." This proverb is the bedrock of South Africa's society, which is rooted in community.
Africans have the spirit of Ubuntu without having to try, it is part of who we have always been, and the acknowledgement of the fact that we are a product of each other's actions and decisions. Ubuntu is a reflection of what it takes to live in true unity, and explores what it means to work, live, and thrive together.
🌼
"𝑨 𝒘𝒐𝒎𝒂𝒏 𝒊𝒔 𝒂 𝒇𝒍𝒐𝒘𝒆𝒓 𝒊𝒏 𝒂 𝒈𝒂𝒓𝒅𝒆𝒏; 𝒉𝒆𝒓 𝒉𝒖𝒔𝒃𝒂𝒏𝒅 𝒊𝒔 𝒕𝒉𝒆 𝒇𝒆𝒏𝒄𝒆 𝒂𝒓𝒐𝒖𝒏𝒅 𝒊𝒕."
–African Proverb
🌼
Women are gifted in being home makers, keeping some African adages and meanings. Which one would you select to describe yourself in your village or town?
Women often face challenges organizing themselves in communities, fighting domestic violence, child abuse, unemployment, HIV/AIDS or gender discrimination, poverty, working through church groups, welfare organizations, international, local or similar.
1️⃣ Are we assisting to defend our rights, equity, defeating poverty or sitting on the sidelines, supporting each other, and how?
~ 𝐀𝐍𝐃 / 𝐎𝐑 ~

2️⃣ Do we keep contact with other women regularly, checking in if they require any assistance, sharing burdens between each other, and how?


The Hive blockchain uses UTC (Coordinated Universal Time).
The contest ends each Saturday at 11:59 PM (23:59) UTC.
You can see the current date/time expressed in UTC here:
• Current UTC
• Hiveblocks.com
or in our Discord server with the command:  .time


To make sure that your entry is valid, and can not be missed for the contest, please make sure that you follow the RULES:
Para garantizar que su participación sea válida y no se pierda el concurso, asegúrese de seguir las REGLAS:
Blog must answer at least one of the questions(or more, if you wish!)
El blog debe responder al menos una de las preguntas (¡o más, si lo desea!)
Blog must be submitted before the end of day Saturday, April 1, 2023
El blog debe enviarse antes del final del día Sábado, 1 de Abril, 2023
Blog must be published in 'Ladies of Hive' community
El blog debe publicarse en la comunidad 'Ladies of Hive' (Damas de Hive)
Blog must be linked in a comment to this post
El blog debe estar vinculado en un comentario a esta publicación
Blog must be original in order to win
El blog debe ser original para poder ganar       
Blog must be 200+ words (word count must be met before any translation of your blog!)
El blog debe tener más de 200 palabras (el recuento de palabras debe efectuarse antes de cualquier traducción de tu blog!)
It is no longer required that you must invite another woman to the community, but you may do so if you wish!
Ya no es necesario que invites a otra mujer a la comunidad, ¡pero puedes hacerlo si lo deseas!



Good luck, Ladies!
Questions this week by: @joanstewart
Judging will be by: @joanstewart
~ photo at top of this post (and below) by That's Her Business on Unsplash.com ~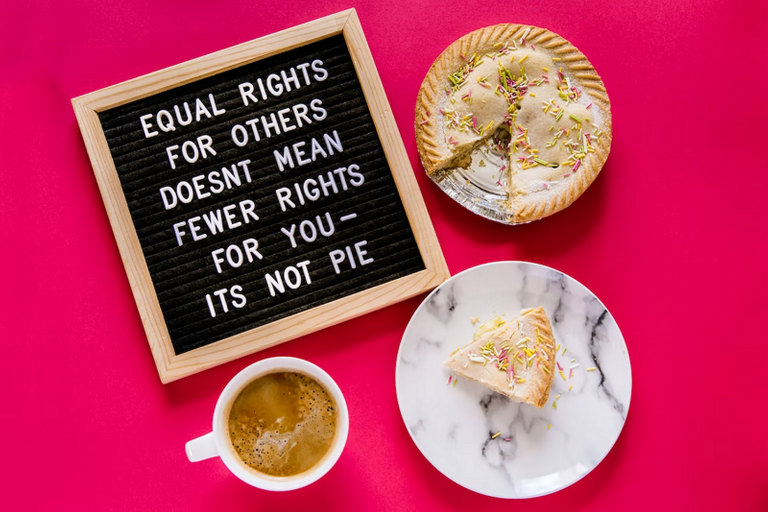 All comments written on any LADIES OF HIVE posts receive staked ARCHON tokens along with Feathered Friends and Shadow Hunters posts.

If you are not yet in our Discord server,
please consider clicking the banner below to join us!
https://discord.gg/P4nqcj6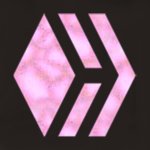 LadiesOfHive is a community that focuses on women — their interests, joys, passions, and stories of their journey through life. Not only does our community account @ladiesofhive publish our weekly contests and news, but we also comment and upvote most of the posts that grace our community page. A delegation to @ladiesofhive would enable us to have more flexibility in upvotes that we use to reward and encourage the women that post to our community. If you are interested, you may click the links, below, to delegate via Hivesigner, or use your favorite alternate interface. Thank you for considering a show of support to our community!

---
---