WINNER: Ladies of Hive Contest #62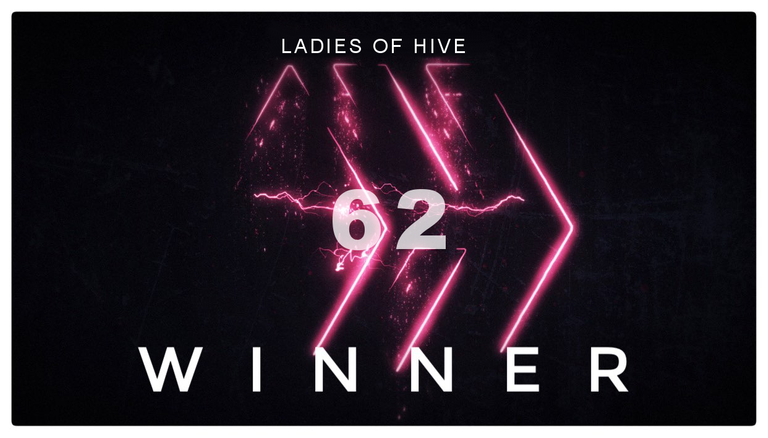 The 62nd edition of the Ladies of Hive CONTEST has come to a close and a winner has been selected! It was difficult as all the entries were wonderful! We would like to thank everyone who participated and are glad that the invitations brought more women into our community!

1st GRAND PRIZE
https://peakd.com/hive-124452/@zirochka/holiday-spirit--loh-62-challenge
@zirochka not only shares with us the history of their Ukrainian Christmas, but also her lovely home in the holiday spirit. She recounts her traditional holiday foods and folklore.
"Quarrels, disputes on this day are forbidden, as well as any loud conversations. And music. Christmas menu should consist of 12 lean meals. A good hostess should cook all 12 dishes on that very day."
2ND GRAND PRIZE
https://hive.blog/hive-124452/@giapel86/eng-spa-definitely-hallacas-definitivamente-hallacas-ladies-of-hive-contest-62
Lovely home decor. @giape86's home exudes a peaceful atmosphere.
She states: "We always strive to make our home look nice. I am in charge of decorating, and in a very simple but beautiful way we share as a family, music, dance and gather to make what we like to eat which are the traditional and very famous Venezuelan Hallacas."
2ND PLACE
https://peakd.com/hive-124452/@sunnyvo/ladies-of-hive-contest-62-all-about-the-holidays
Of Vietnamese heritage, @sunnyvo shares her family and cooking methods for the traditional dish, Banh Chung, for their Tet Holiday.
2ND PLACE
https://ecency.com/hive-124452/@liftslikealady/gain-10lbs-with-sugar-cookies
Kids and sugar cookies! @liftslikealady shares her home and children's workshop in making sugar cookies for the holiday.
2ND PLACE
https://hive.blog/hive-124452/@rosmerby/eng-esp-contest-number-62-on-vacation-i-prefer-to-stay-at-home-and-eat-hallaca-or-en-vacaciones-prefiero-quedarme-en-casa-y
@rosmerby shares her beautiful holiday decor, food and family photos.
"December 21 At home we organize ourselves to do the special cleaning with tangerine or sandalwood essences in order to give a spiritual aroma that connects us with the most pleasant emotions on Christmas Eve."
3RD PLACE
https://peakd.com/hive-124452/@danielapevs/christmas-at-home-or-ladies-of-hive-community-contest-62
@danielapevs states: "Christmas for the immigrant is difficult friends, so if you are also out of your country and your home, if you are close to me, come to my house this Christmas, as Voz Veis used to say.
4TH PLACE
https://peakd.com/hive-124452/@mariavargas/venezuelan-hallaca-is-my-favorite-christmas-food-or-contest-62-ladies-of-hive-esen
"I want to tell you about my experience linked to the Christmas dish and the Christmas tradition in general is the gift of sharing. My grandmother used to take part of the hallacas to family, friends and some neighbors every December 25th. I remember that she would put together combos of two or even five hallacas, depending on the number of family members who would receive them. And so, my father, my mother, my little brothers and sisters, my grandmother and I would go out on the trip to the Pontálida city, Rubio, capital of the Junín municipality in the state of Táchira. During the trip, which lasted more than an hour in the vehicle, the pleasant delivery began.
The most satisfying thing was to know that the day was being brightened for children and elderly people who perhaps did not have the possibility of eating a Christmas dish due to lack of resources."
5TH PLACE
https://hive.blog/hive-124452/@cochanet/ladies-of-hive-community-contest-62-en-navidad-lo-mejor-es-comer-en-familia-at-christmas-it-is-best-to-eat-as-a-family
"Although it sounds repetitive, I cannot fail to mention our typical Venezuelan dish at Christmas, the long-awaited find a meal that was born in colonial times, when the slaves prepared it with the leftovers from their masters' meals, This preparation has different styles and ingredients, depending on the area, But Christmas in Venezuela without the Hallas, loses all essence."


HONORABLE MENTIONS
https://peakd.com/hive-124452/@oceanbee/driving-home-for-christmas-or-not
"It is said that 'home is where the heart is'. In my mind that is not entirely true. My heart is with my hubby and our home is where we live,"
●
https://peakd.com/hive-124452/@maridmc/esp-ing-vacations-and-meals-what-a-delight-ladies-of-hive-contest-62-vacaciones-y-comidas-que-delirio-concurso-62-de-lad
"If we talk about the time of December there are 3 things I enjoy eating immensely and it's not that I can't eat them in another time of the Year, simply.... In December they taste better 😜 and they are..."
●
https://peakd.com/hive-124452/@nkemakonam89/ladies-of-hive-community-contest-62-holiday-travel
"My kids were craving to meet their relatives at the village and so they refused to accept the road stress claiming to be strong and wishing to get home as soon as possible."
●
https://peakd.com/hive-124452/@laviesm/contest-62-entry-to-travel-or-to-stay-home-during-the-holidays
"Over the years, I've learned that the Holidays mean spending quality time with the people who matter. For me, no spectacular mountain or beach can replace them.
●
https://hive.blog/hive-124452/@adoore-eu/do-you-love-to-travel-during-the-holidays-or-stay-close-home-ladies-of-hive-content-62
"Each year when we get home, we make sure we find a project at home and execute to make Mama happy. One year, we put floor tiles in a part of the house she wanted to be tiled, (even if that area can survive without tiles) 😆. Another year, we changed her generator to a bigger one, changed her refrigerator to a big deep freezer, changed her Television to a smart TV, what else? 😆. We just find something to do to make her happy. Who knows want she needs this year? 😂 It's going to be fun, all the way."
●
https://peakd.com/hive-124452/@queenstarr/ladies-of-hive-community-contest-62--my-favourite-christmas-food
"It's a huge tradition in my family for us to cook a big pot of Jollof rice with peppered beef/chicken to share with Neighbours and well wishers. This is a practice I grew up seeing my late grandma now my mum and prolly has rubbed off good on we the kids😆 To be fair it's worth it every year."
●
https://peakd.com/hive-124452/@g2ml/concurso-n-62-de-la-comunidad-mujeres-de-la-colmena-ladies-of-hive-n-62-esp-eng
"My mother is having a health problem that is holding her back and she constantly needs help with anything. She was a very active and determined woman, she was always going from one place to another without restrictions. But now we must be her children helping her, accompanying her because she cannot stay alone. This is a reason to stay close at home. I hope that this time will pass, and she will improve her mobility. Leaning on God who always strengthens us."
"In many homes today it is an excess to think about all this, because the prices of each ingredient are expensive. Last year we couldn't make it, but we got together as a family and shared another meal and had a great time. This year, God willing, we will be able to enjoy this traditional meal together."
🎄


Everyone who took the time to participate
might receive LADY (LOH) tokens as well!
Details of how many tokens you can earn are here:
https://peakd.com/hive-124452/@ladiesofhive/weve-entered-a-new-phase




Thank you, everyone!


If you are not yet in our Discord server,
please consider clicking below to join us!
https://discord.gg/P4nqcj6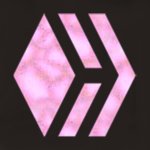 LadiesOfHive is a community that focuses on women — their interests, joys, passions, and stories of their journey through life. Not only does our community account @ladiesofhive publish our weekly contests and news, but we also comment and upvote most of the posts that grace our community page. A delegation to @ladiesofhive would enable us to have more flexibility in upvotes that we use to reward and encourage the women that post to our community. If you are interested, you may click the links, below, to delegate via Hivesigner, or use your favorite alternate interface. Thank you for considering a show of support to our community!

---
---