WINNERS: Ladies of Hive Contest #115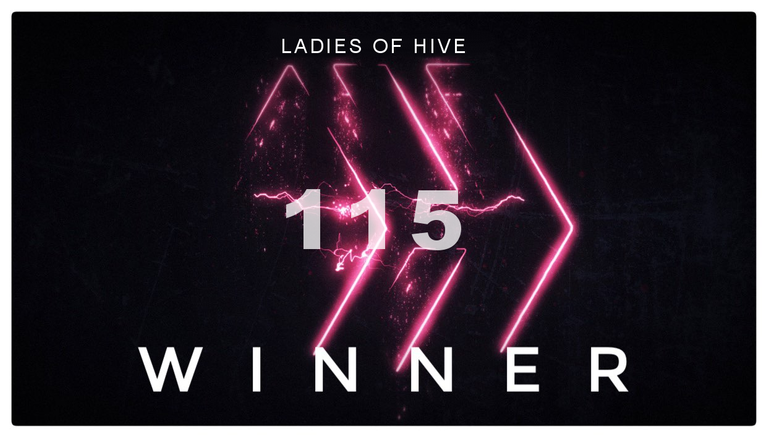 The 115th edition of the Ladies of Hive CONTEST has come to a close and winners have been selected! It was difficult as all the entries were wonderful! We would like to thank everyone who participated and are glad that the invitations brought more women into our community!




The winner chosen for the 3 HIVE Grand Prize,
300 Ecency Points, 15 LEO tokens, & 3 QUEER tokens:

https://peakd.com/hive-124452/@janitzearratia/my-ancestral-recipe-oror-loh-contest-115

JOAN'S NOTES:


Keeping a resolution the same every year to enjoy each moment bestowed upon us, whether good or bad we either learn of adjust, a simple daily life can be added adventure when looking to ourselves not outside to make us happy.

Budget being setup right at the start of marriage, many years ago to enable added extras stood many in good stead watching what they spent.
💜


Second-Place Winner, receiving 2 HIVE,
150 Ecency Points, and 7 LEO tokens:



https://peakd.com/hive-124452/@rosmerby/eng-esp-subsisting-in-the?referral=rosmerby
JOAN'S NOTES:


Doing a constructive survey in a community, bringing people together with similar talents to grow small businesses together a positive story.

Too many struggle on their own, yet with a little direction, collaboration small factories making clothing, shoes, small scale farming of food are endless, yet someone in the village needs to co-ordinate, well done!

When inflation hits hard going back in history barter trade is doable within communities prepared to work together.
֎
Third-Place Winners, receiving 1 HIVE,
50 Ecency Points, and a split of the remaining LEO tokens each:
•
https://peakd.com/hive-124452/@indumukhi/loh-contest-115-minimalist-lifestyle-and-family-togetherness-eng-esp
JOAN'S NOTES:


Answers to both questions are superbly done, family suffered especially elderly and young during these last years, no matter what happens this should never be allowed to happen again.

Never be in debt over something that is not absolutely essential, trying to keep up with fashion is crazy. Only debt one may have to enter, is purchase of a home, I have never met anyone who has managed without a loan.
•
https://peakd.com/hive-124452/@machalavienici/loh-contest-115-staying-on
JOAN'S NOTES:


Once you have a savings to place it into an investment account where the money makes interest always an excellent idea, make your money work for you!

Herein lies the same logic on blockchain, move some HBD into long term savings, keep growing.

Making your own meals is another great idea, buying local produce at lower rate from market, preparing the food yourself is a massive savings many don't consider.
•
https://peakd.com/hive-124452/@sofs-su/life-in-times-of-inflationary
JOAN'S NOTES:


Working wisely with money is never stingy, children also learn by seeing how parents manage from young.

Clearing debt is of utmost importance, many lose their homes, vehicles, the have to have assets vs un-necessary objects. Taking into consideration recessions are happening more frequently one needs to save all the time to cling to living life in a style one is accustomed to.

Being Indian not so bad, many friends and work colleagues in earlier years said I live like an Indian family.
•
https://peakd.com/hive-124452/@ylaffittep/family-and-friends-my-plans-2023-my-entry-to-the-115th-edition-of-the-ladies-of-hive-community-contest
JOAN'S NOTES:


Wonderful surprise having visitors arrive not having hugged in many years, plans to get to see more family is magical, slowly everyone unites, confirmation families and close friends are of the utmost importance.
•
https://peakd.com/hive-124452/@futureagrcltrst/loh-contest-115-or-resolutions-to-earn-higher-and-to-handle-finances-more-efficiently
JOAN'S NOTES:


Pursuing more than one way earning has proven to be fruitful for many, watching how we spend, save what we are able, in no time one starts watching trends, prices and places to invest wisely.

Buying from local market or corner stores normally family owned, I have always supported finding not only lower prices in fruits and vegetables, also the odd treats much cheaper than in Mall or Superstores visited.
💜
Everyone who took the time to participate
might receive LADY (LOH) tokens as well!
Details of how many tokens you can earn are here:
https://peakd.com/hive-124452/@ladiesofhive/weve-entered-a-new-phase




Nominate a Comment!
You are welcome to nominate one person who made a lovely comment on your contest post. If we agree that it is a nice comment, thoughtful and not made in haste, both you and the commenter will receive ONE additional LOH token! Your nomination should be made in a comment on this post, and the nominee must have commented on your post, not someone else's!

Thank you, everyone!


If you are not yet in our Discord server,
please consider clicking the banner below to join us!
https://discord.gg/P4nqcj6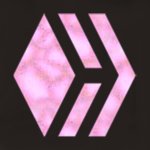 LadiesOfHive is a community that focuses on women — their interests, joys, passions, and stories of their journey through life. Not only does our community account @ladiesofhive publish our weekly contests and news, but we also comment and upvote most of the posts that grace our community page. A delegation to @ladiesofhive would enable us to have more flexibility in upvotes that we use to reward and encourage the women that post to our community. If you are interested, you may click the links, below, to delegate via Hivesigner, or use your favorite alternate interface. Thank you for considering a show of support to our community!

---
---