Chicken BBQ on the rooftop = My homemade recipe 🍖♨️🔥
Hi,👋
I'm back with a new homemade recipe.
I'll share my cooking recipe of Chicken BBQ 🍖♨️🔥 that I cooked on a rooftop as a new years meal.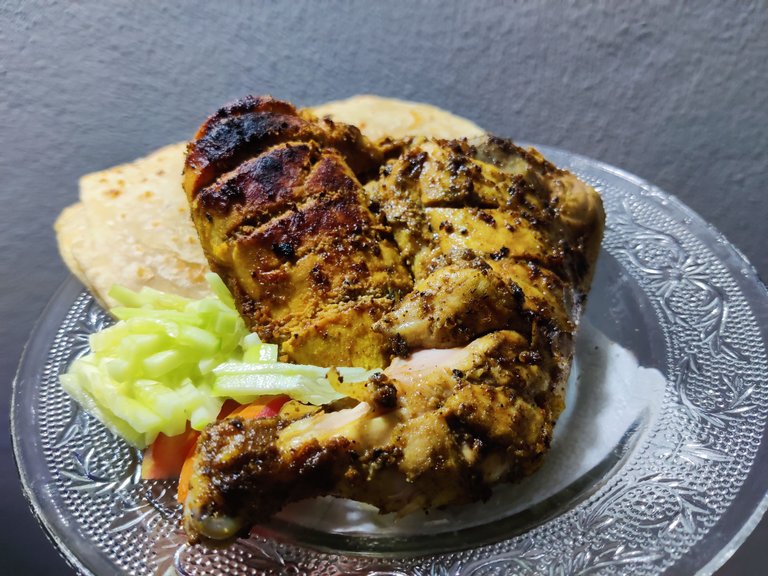 I believe, there are very few peoples who doesn't know about chicken barbecue or doesn't like this. We normally don't cook it for us, we eat it at restaurants as cooking this item is kind of hard as it needs a lot of patience and labor to cook bbq in home.
It was 31st December 2022 and the friend circle of my hubby decided to spend the night together at a friends place and I'm one among that circle, thanks to my hubby. They decided to cook chicken BBQ so all of us helped each other in cooking this. Let's see what we needed to do to cook the BBQ.
Ingredients & Steps to follow:
Chicken

Tomato Sauce

BBQ Spice

Soya Sauce

Onion Paste

Garlic Paste

Ginger Paste

Cumin Paste

Mustard Oil

Salt

Lemon

Chili Powder

Sour Yogurt

Butter

Coal

Fence net

Bricks

FIRE, yes we needed fire as well lol

Electric fan

Brush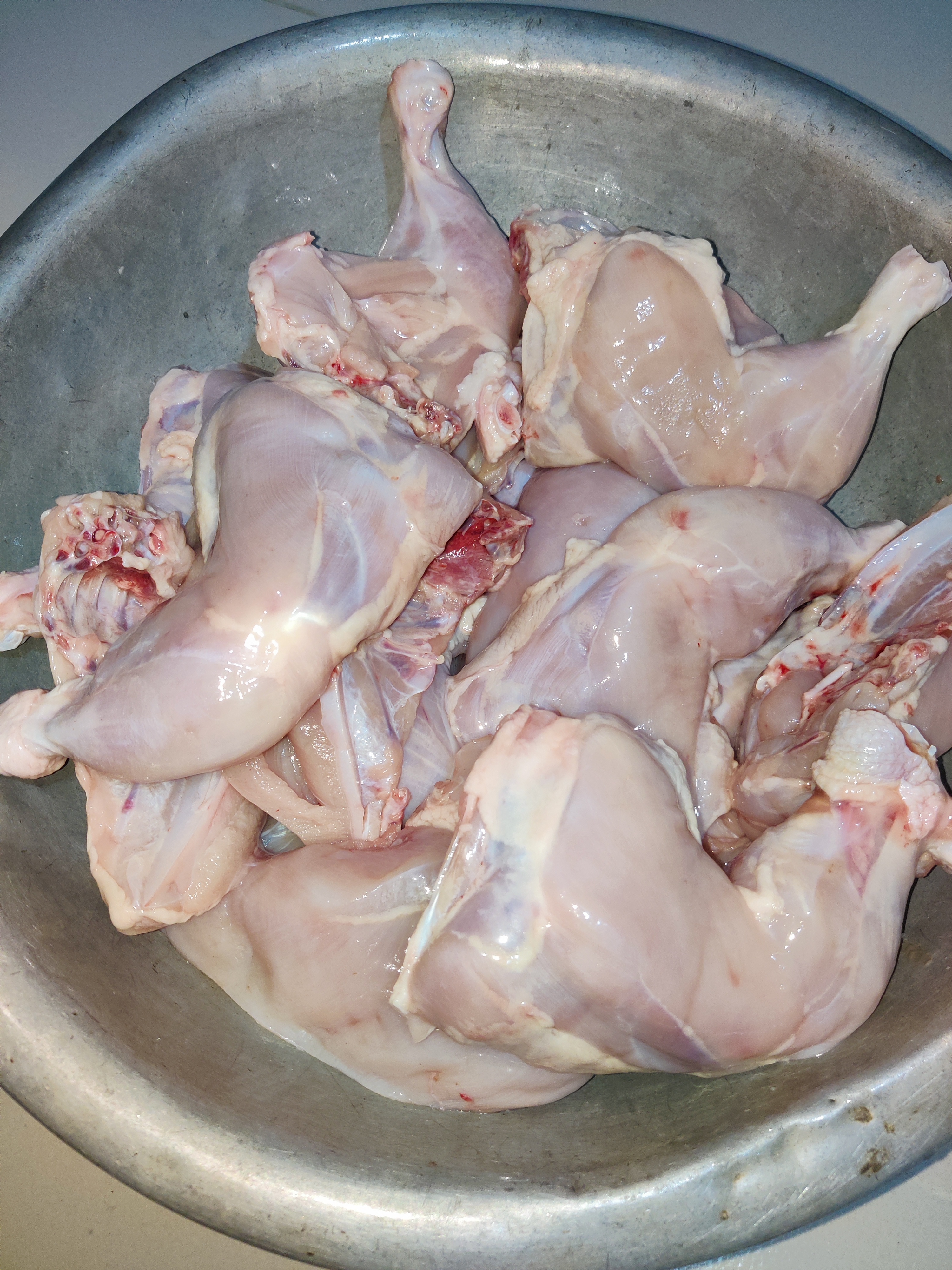 After slicing the chickens in big pieces, we cleaned the meat thoroughly so it don't have any dust or blood stains on it.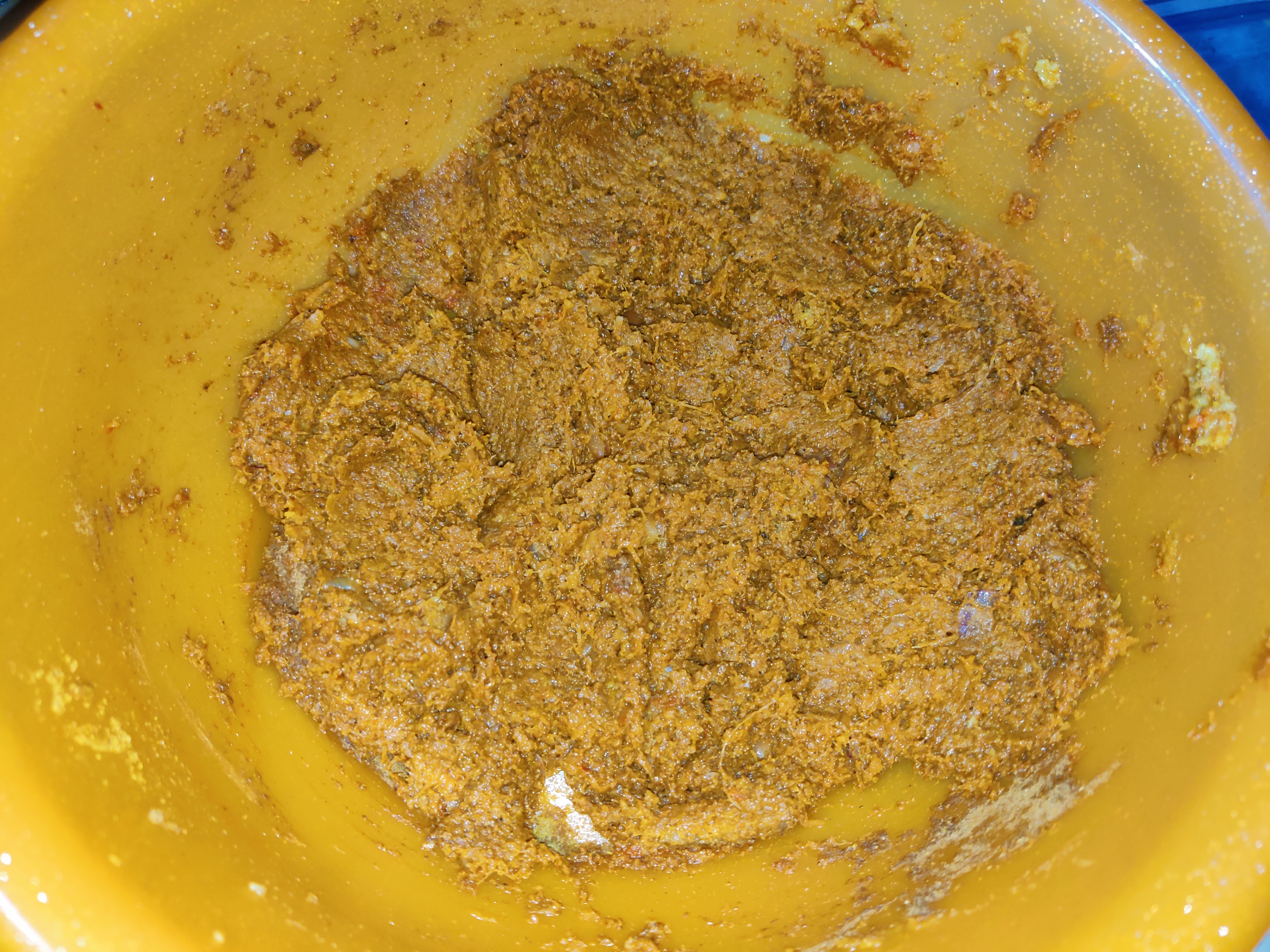 Then we started mixing the spices in a pot. At first we mixed up all the spice like BBQ Spice, Onion Paste, Garlic Paste, Ginger Paste, Cumin Paste, Salt, Chili Powder.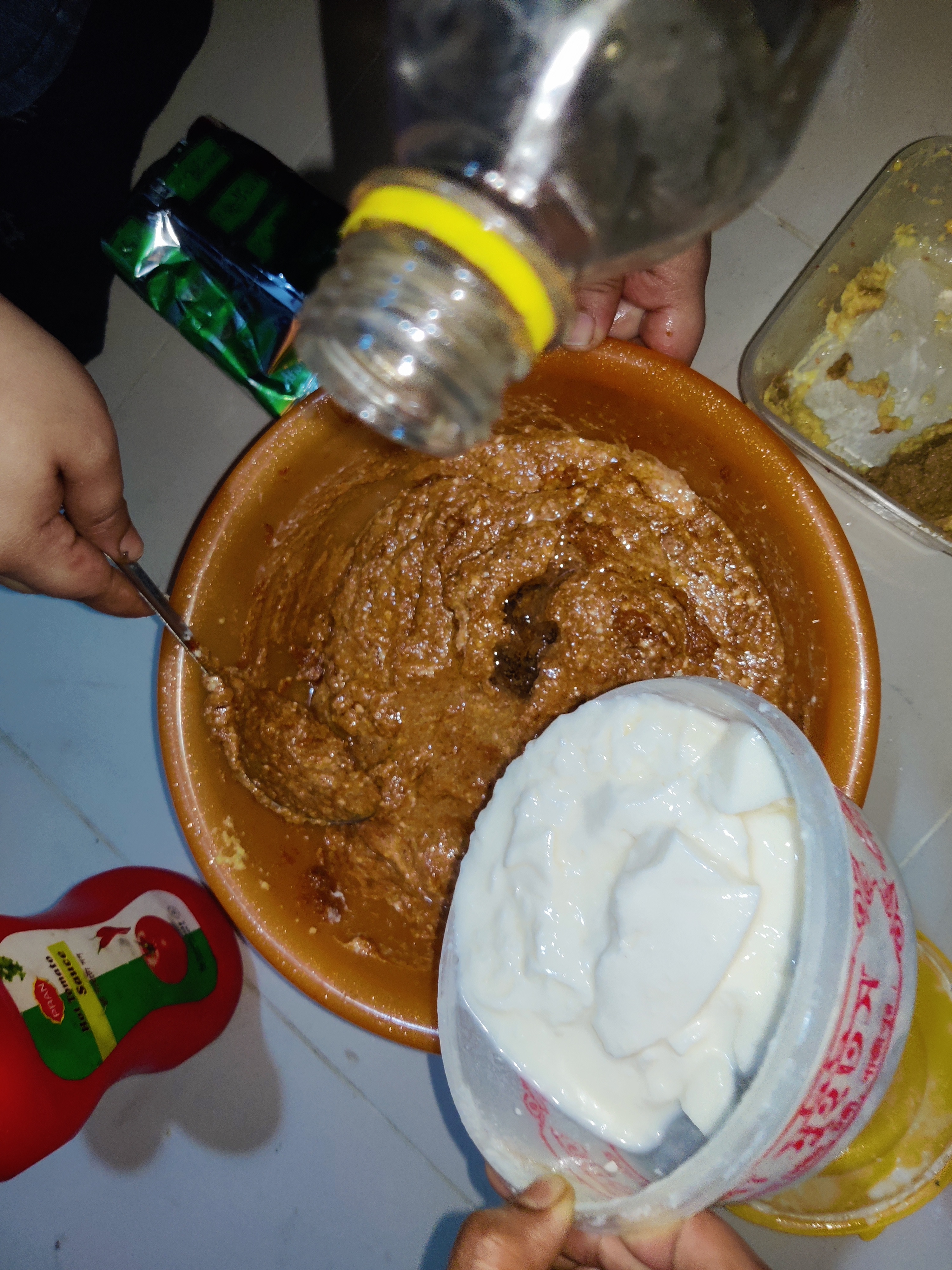 Then we added Tomato Sauce, Soya Sauce, Lemon, Sour Yogurt to the mixer.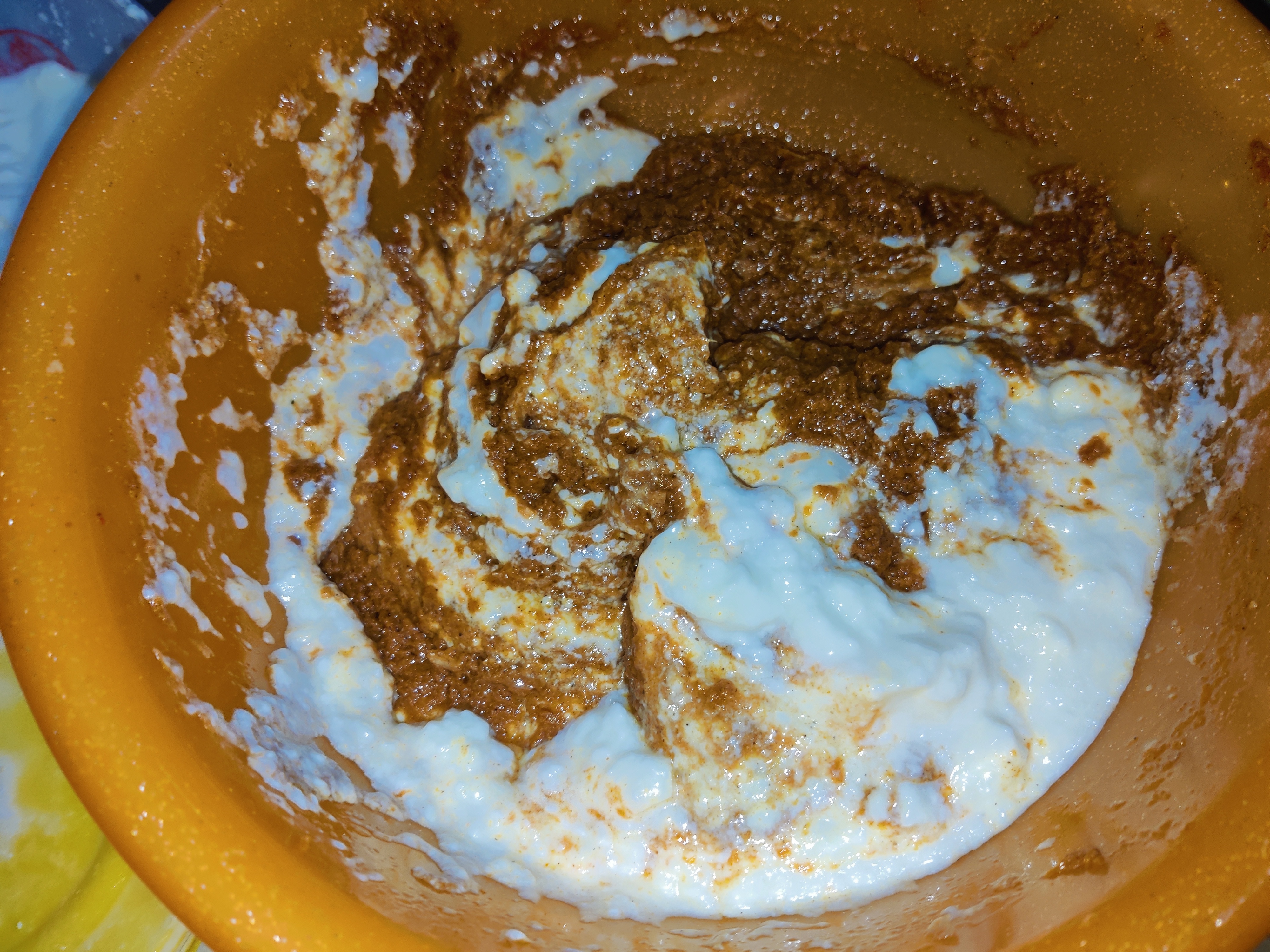 Then we kept mixing them until they got mixed up well.
Now we have both the chicken and the spice with us, time to mix them up.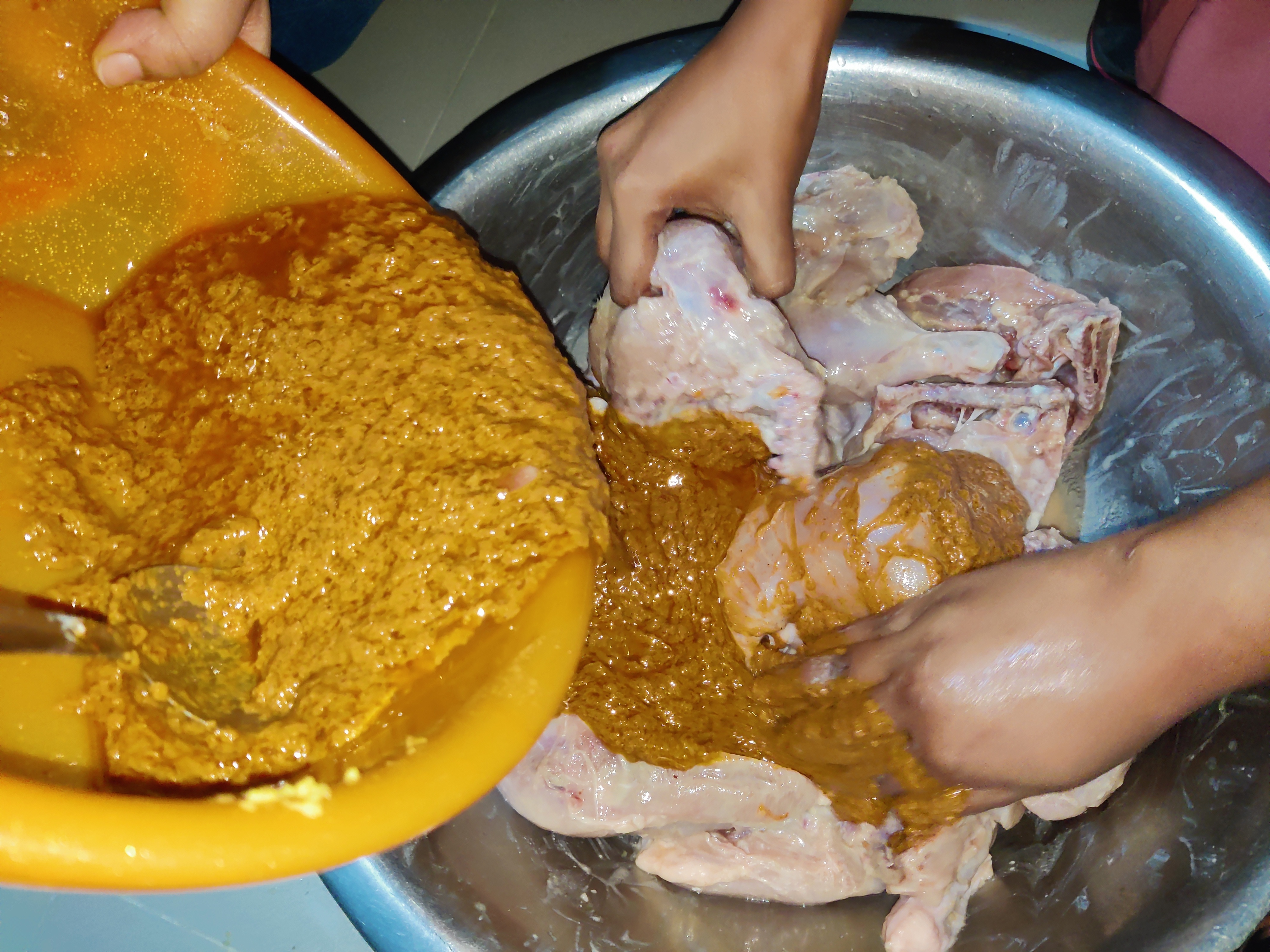 We poured the whole spice into the chicken and we started mixing it.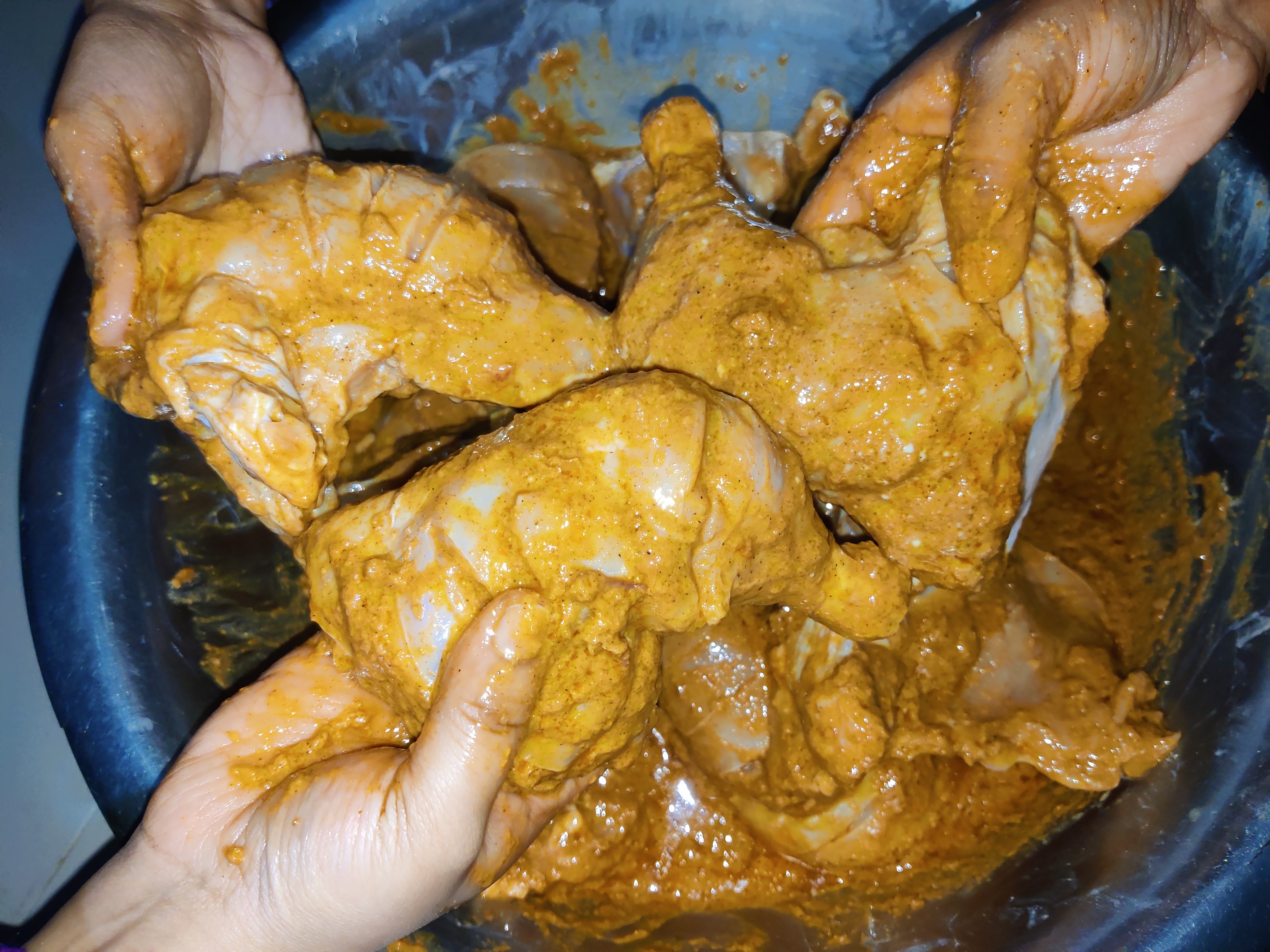 Here's a pic of three of us holding three leg pieces after mixing them with the spices.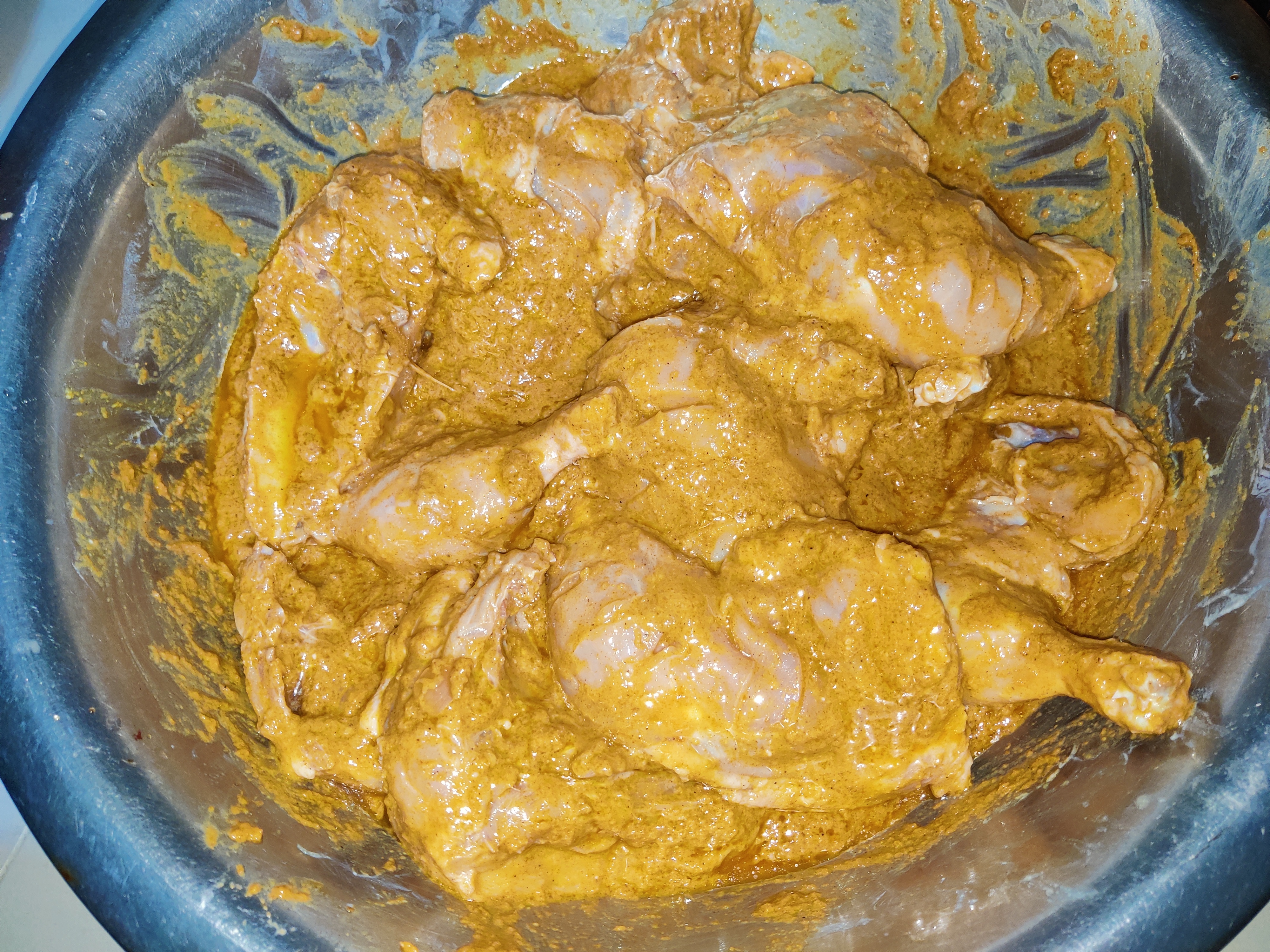 Now they're mixed up as we wanted them to. It's time we give it some time to get marinated. We normally spend 4/5 hours for a proper marination but we already spent half the night so we couldn't wait that longer but still we waited for around 2/3 hours.
To get the chicken properly marinated with the spices, we needed lemon in a good quantity like we need to use around 10 lemons for 4/5 pieces whole chicken.
When it was taking time to get marinated, we went to the roof top to set up the cooking space. After cleaning a space, we used some bricks to hold the net on blank space so that we can use coal beneath the net and we can cook the chicken on top of the net.
I forgot to take pictures of the whole procedure as I needed to do a lot of things but I'm writing the information's as I remembered.
So we set fire on the coal by using some kerosine oil and paper and later we used an electric fan and flew air towards the coal so the coals gets the fire properly.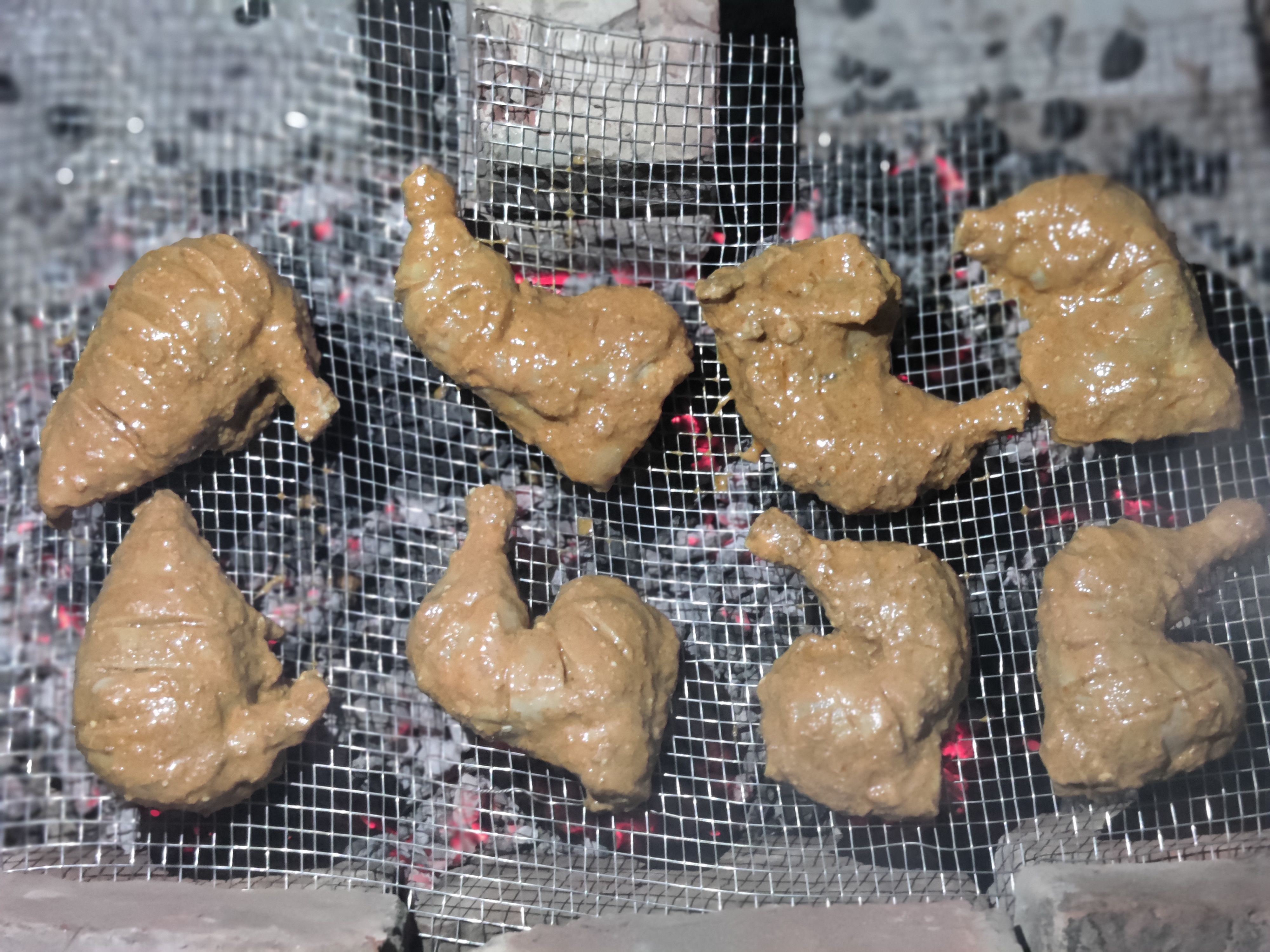 Then we started cooking the chicken pieces by the heat of the coal. It's also a time consuming process if you don't use enough lemons.
We kept brushing butter on the chickens while it was being cooked so that they don't get burned but cooked.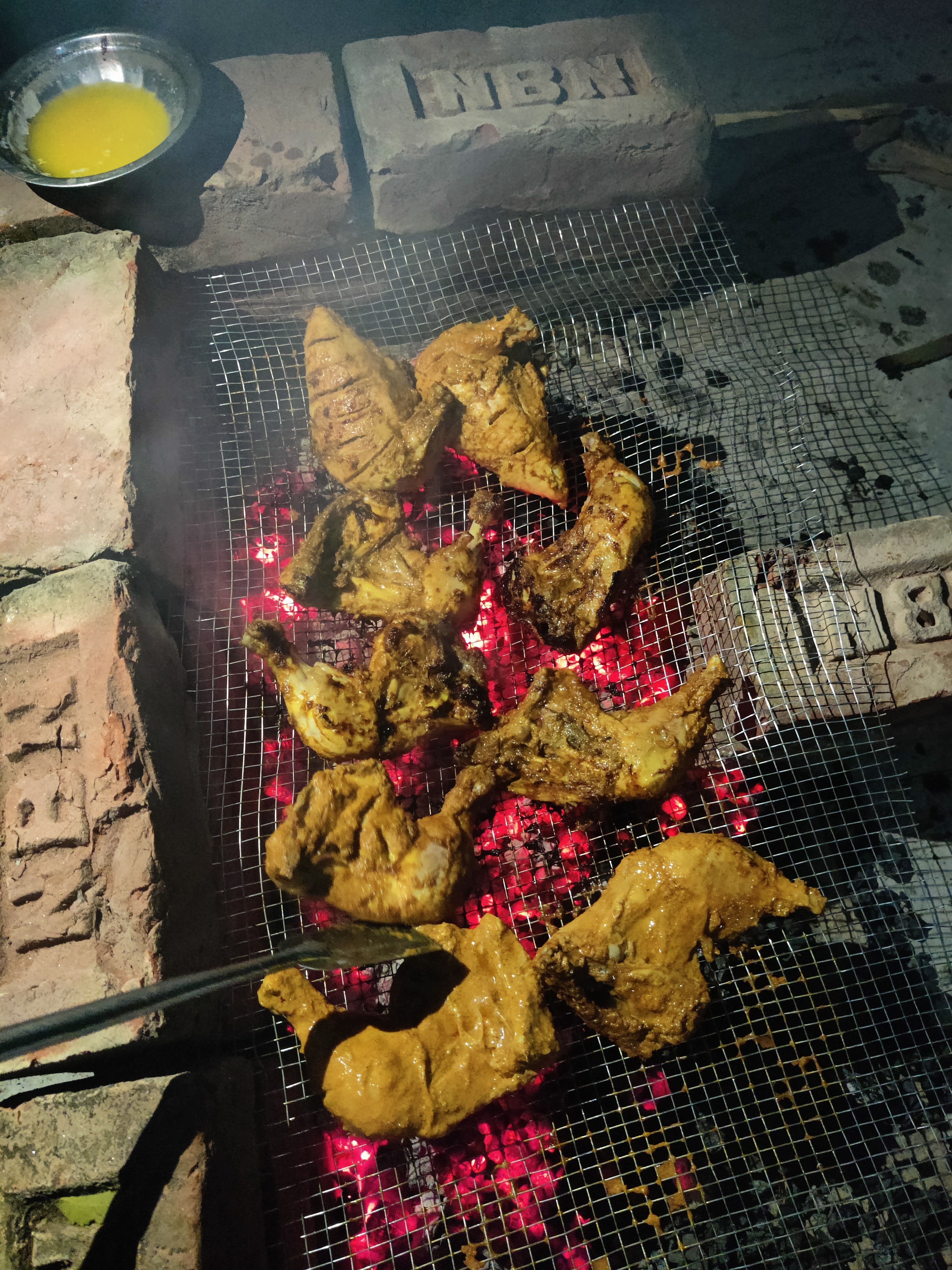 And here we were almost finished cooking some thin pieces. The leg pieces got cooked first and cooked well cause they were thinner and the breast pieces took most of the time and they were not cooked well because of the fat meat.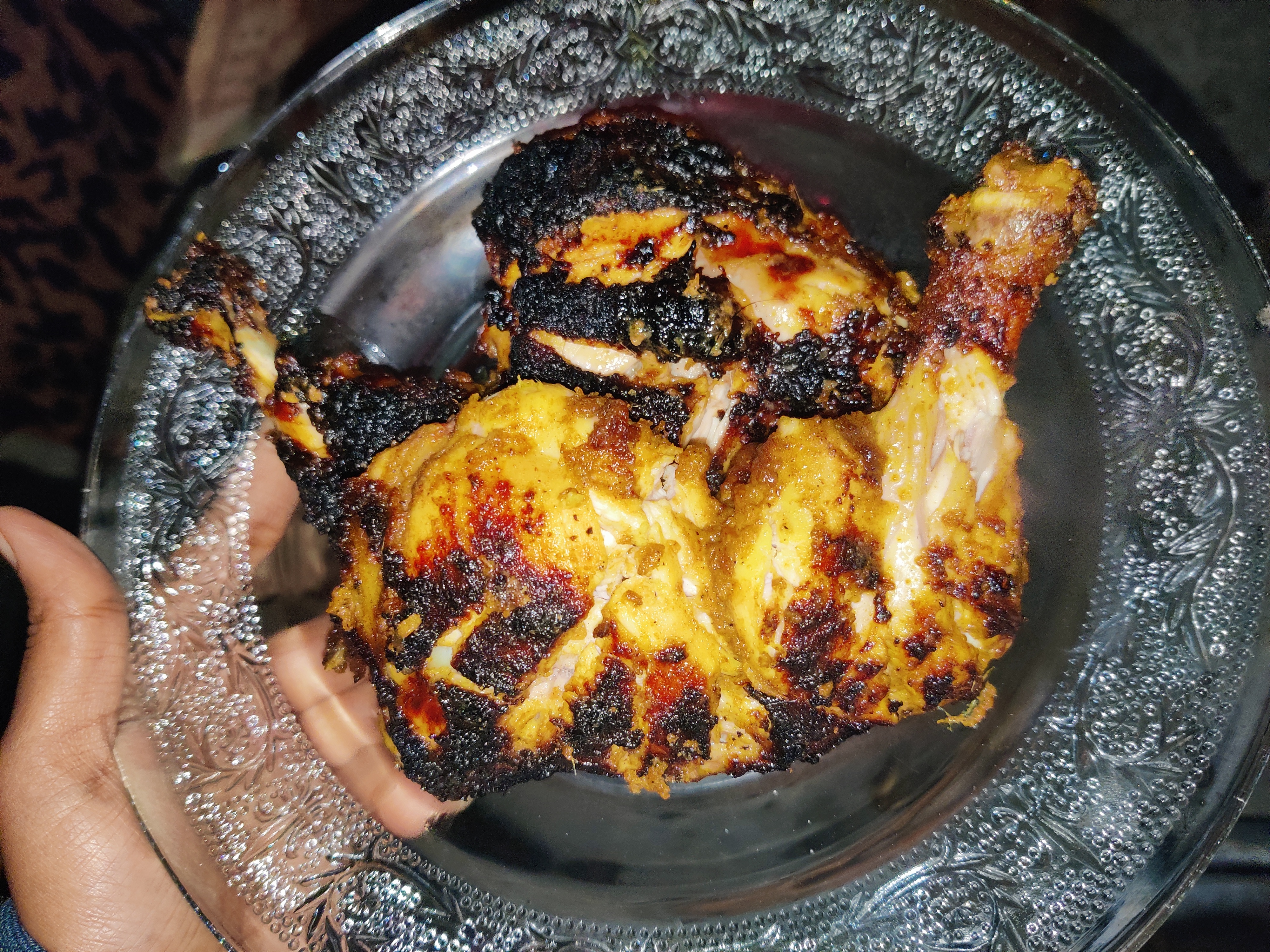 And here we're. The bbq chicken is done cooking to eat. But as it was our dinner, only chicken wouldn't be enough for us so we prepared something else as well.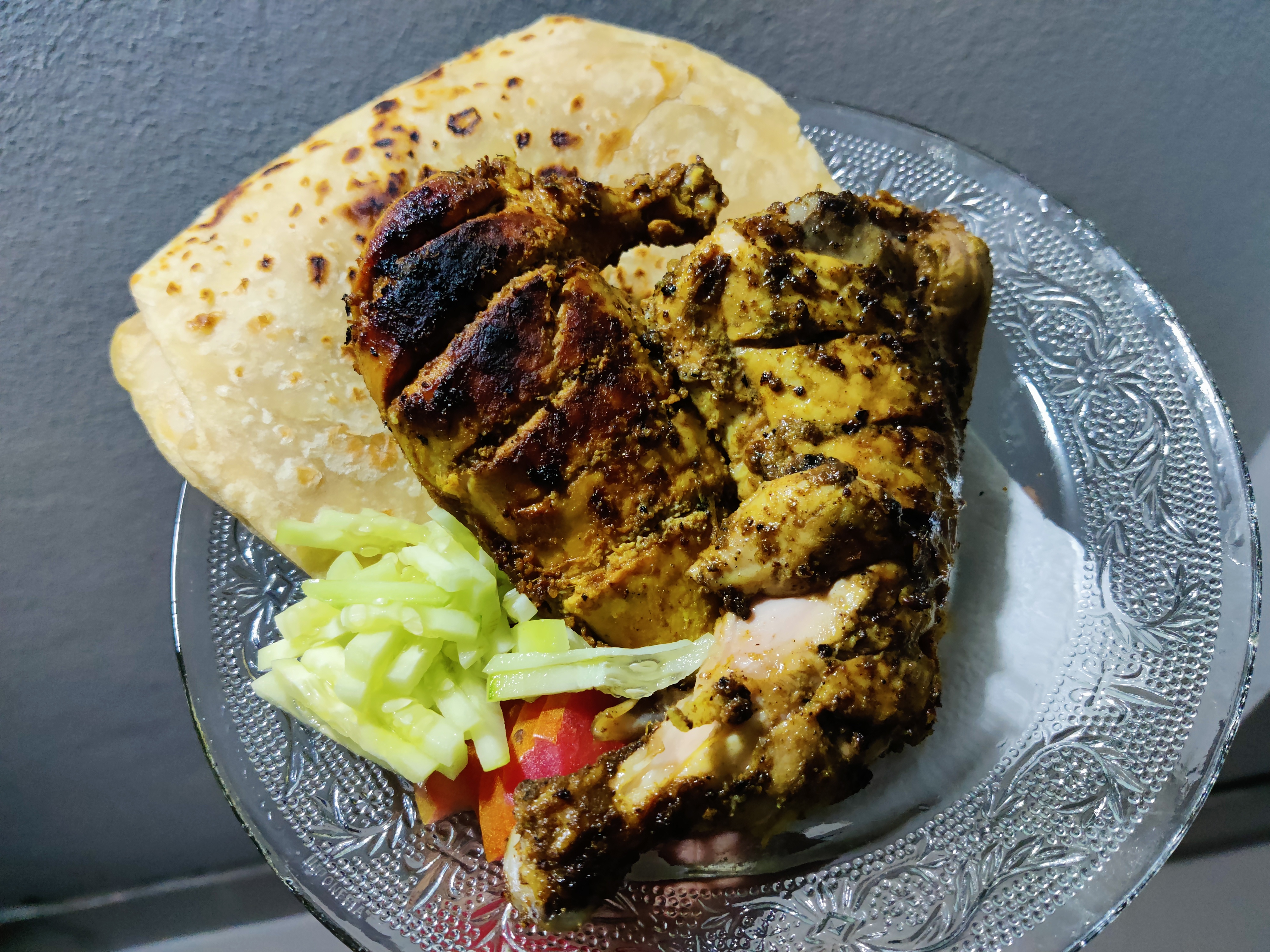 And the dish was ready to be served.
We used Paratha (Indian Bread), tomato sauce and salad with the chicken BBQ.
No more today, I'll talk more later with another recipe soon.
BYE BYE.
---
---