Syphon Filter - Retro Review PSOne
17 years later we remember one of the most beloved action games of the first PlayStation.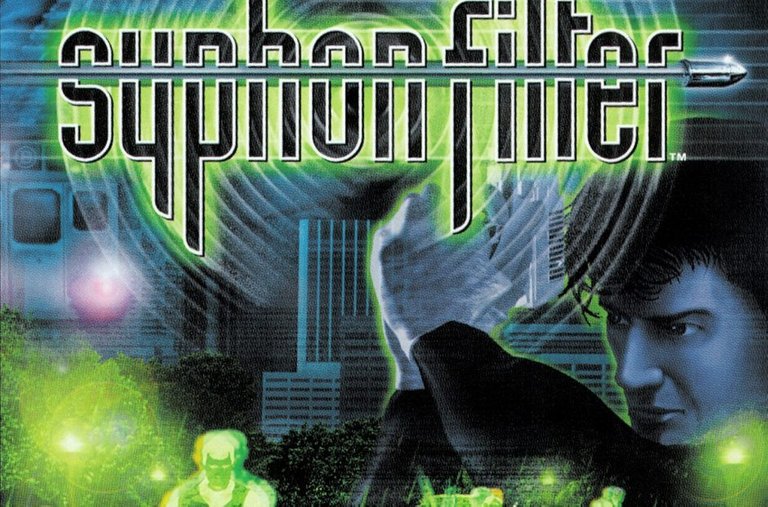 Source
What's up hiveans? Today I will talk about this iconic game that marked an era. Personally I spent all my childhood playing this game and it will always be in my memories. Undoubtedly, one of the best games of the PSOne.
Syphon Filter was a great success at the time, so much so, that it had 5 sequels for PSX, as well as for the following playstations.
I will tell you a little bit of history about how the creation of this magnificent game took place. So grab some popcorn and a beer hahaha.
It was 1997 and a Sony producer from 989 studios was interested in creating an action and espionage videogame, able to compete against Goldeneye 007 of Nintendo 64. And for this he contacted Eidetic (now known as Bend Studio). Which by the way was known for having developed one of the worst videogames in history, Bubsy 3D, it was a lousy platformer. So Eidetic had to clean up their image.
They got down to work to develop what later ended up being one of the best video games of the time. But not everything was so simple.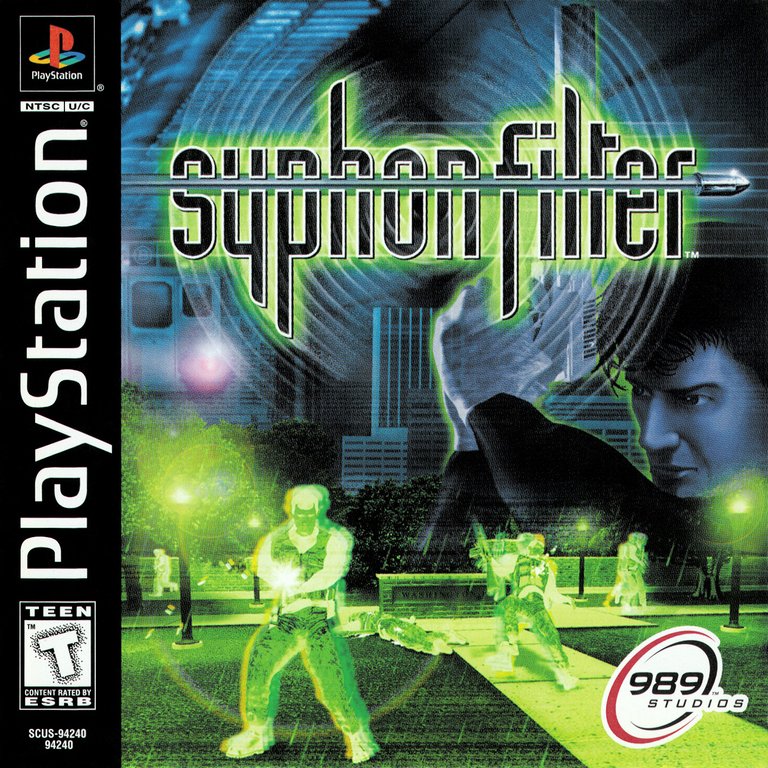 Syphon Filter (Eidetic, 989 Studios), 1999.
Source
The company, as we mentioned before, had a very bad reputation, so they had to vindicate themselves. Sony saw some good in them, so they decided to integrate other workers to the Eidetic group.
The main idea for the game was espionage and stealth, but a year had already passed since the beginning of the project and the deadlines for delivery were running out. So they decided to leave stealth aside and focus on action, something that later was the cause of the great success of the game.
The game was finally released on February 17, 1999, and to everyone's surprise, it managed to sell more than 1 million copies in the first year alone (quite a high amount for that time). And considering that in the same period Metal Gear Solid was also released, a videogame that also made history.
Gameplay By: agentjr
In the game we control Gabriel Logan, an agent. The objective of the game is to stop an attack caused by the Syphon Filter virus, created by one of the most wanted terrorists in the world, called Erich Rhoemer. To achieve all this we go through a lot of scenarios, including the mythical train station.
The gameplay is very good. We can run, dodge bullets by doing somersaults until we reach safe places. We also have many weapons and bulletproof vests to resist the waves of enemies.
Gameplay By: Martini_Mike_
The difficulty and situations that the game presents you with are quite remarkable. You will reach certain points where you will not know what to do to overcome your enemies. The truth is the game is very entertaining and challenging, which is rare to see in many games nowadays.
The game also has a Spanish dubbing similar to other games of the time. The music of the game is also excellent, the sounds are associated quite well with the action and stealth situations.
In short, we can observe an incredible game created by a team that was highly criticized by the press due to its first production. But they were able to vindicate themselves by creating one of the best video games of the time. They certainly knew how to take advantage of their second chance.
Undoubtedly friends, one of the best games of that time. I'll keep playing it on my PSOne. Leave me your comment telling me what you thought of this game and if I have made you remember those moments spent playing this incredible game💪🏻🎮.
Fare well my fellow Hiveans

---
---