Double Fine Adventure as Free games on Epic Store #8
Hello, fellow gamers,
it is this time of the week when I publish the update on what is free to grab in the Epic Store. I hope that every week someone will find a good game to play.
For people who do not know what is Double Fine, this is a company created by Tim Schafer, the guy we can blame for the brilliant Moneky Islands, Psychonuse. His games tend to be full of humour and fun. Most importantly his latest game tends to be short but very playable and enjoyable.
Costume Quest 2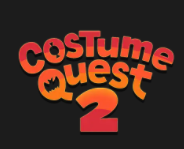 Explore spooky time-traversing landscapes, don adorable new costumes that transform into powerful Hallo-warriors, and collect even Creepier Treat Cards to wield in combat against a legion of hygiene obsessed baddies.
Remember, just grab it for free and try it.
---
---