The City Center / El Casco de la Ciudad
English
The City Center
It is said that walking is the best medicine for people because it improves their health, in these days of festive rest, I thought it appropriate to go for a walk through the city center, I loved it because the streets and avenues were not so crowded, I found renewed colors on the facades of many buildings that represent the colonial buildings, my plan was to walk without haste to repair all that I could discover and process it all in my mind.
As I approach I find cobblestone roads, houses with windows that undoubtedly hold many stories to tell, the morning is cool and promises to be a very nice day, the sun warms little, a point in favor to make the most of the day.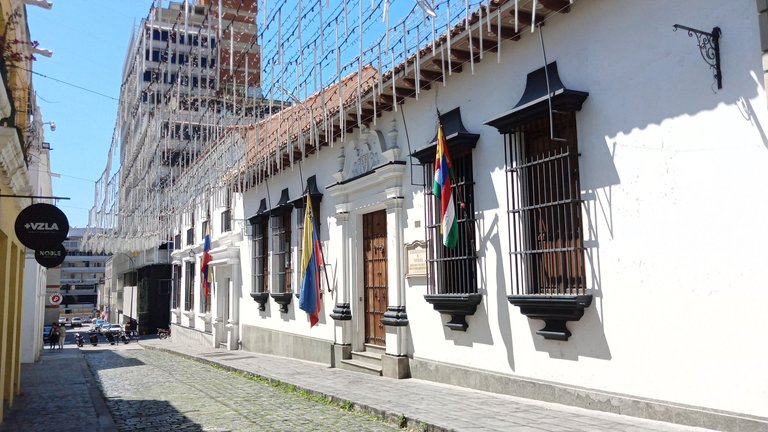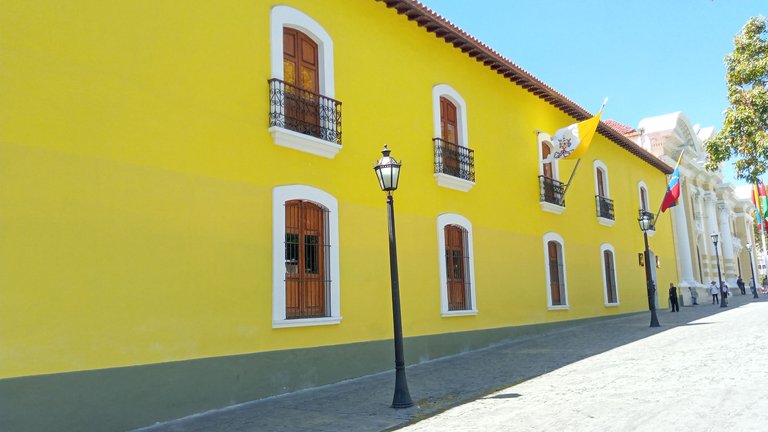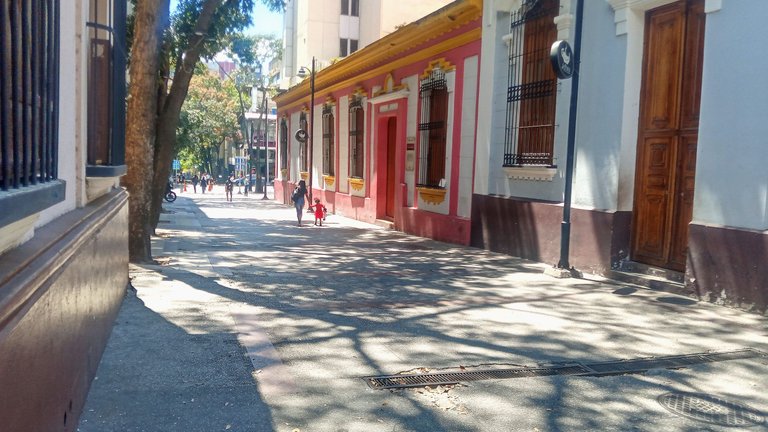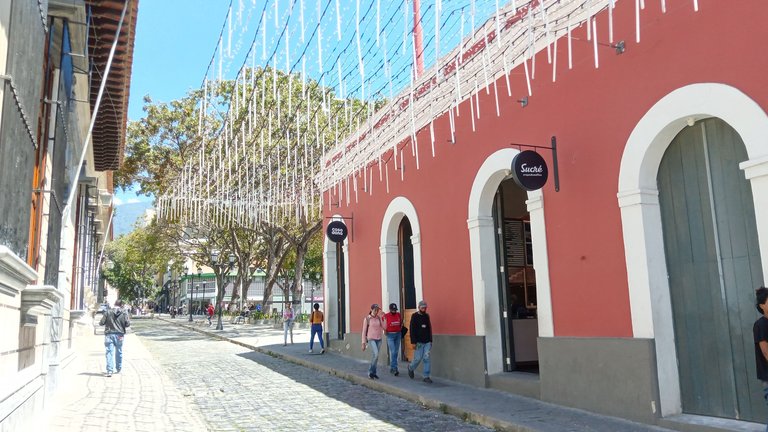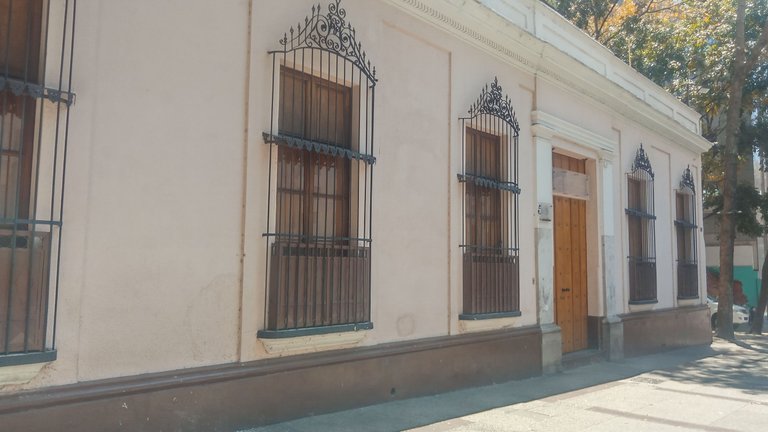 My journey begins on the cobblestone road where the birthplace of the Liberator is located, next to it we find the Bolivarian Museum as it is a holiday both are closed to the public, they are located in the city of Caracas, between the corners of San Jacinto to Traposos; Cathedral Parish. Contemplating its facade takes me back to colonial times, where I grew up as a child in an old house and ran around the huge courtyard. In front of the Museum and the Casa del Libertador we find businesses that used to be piñaterias, now transformed into clothing and food stores.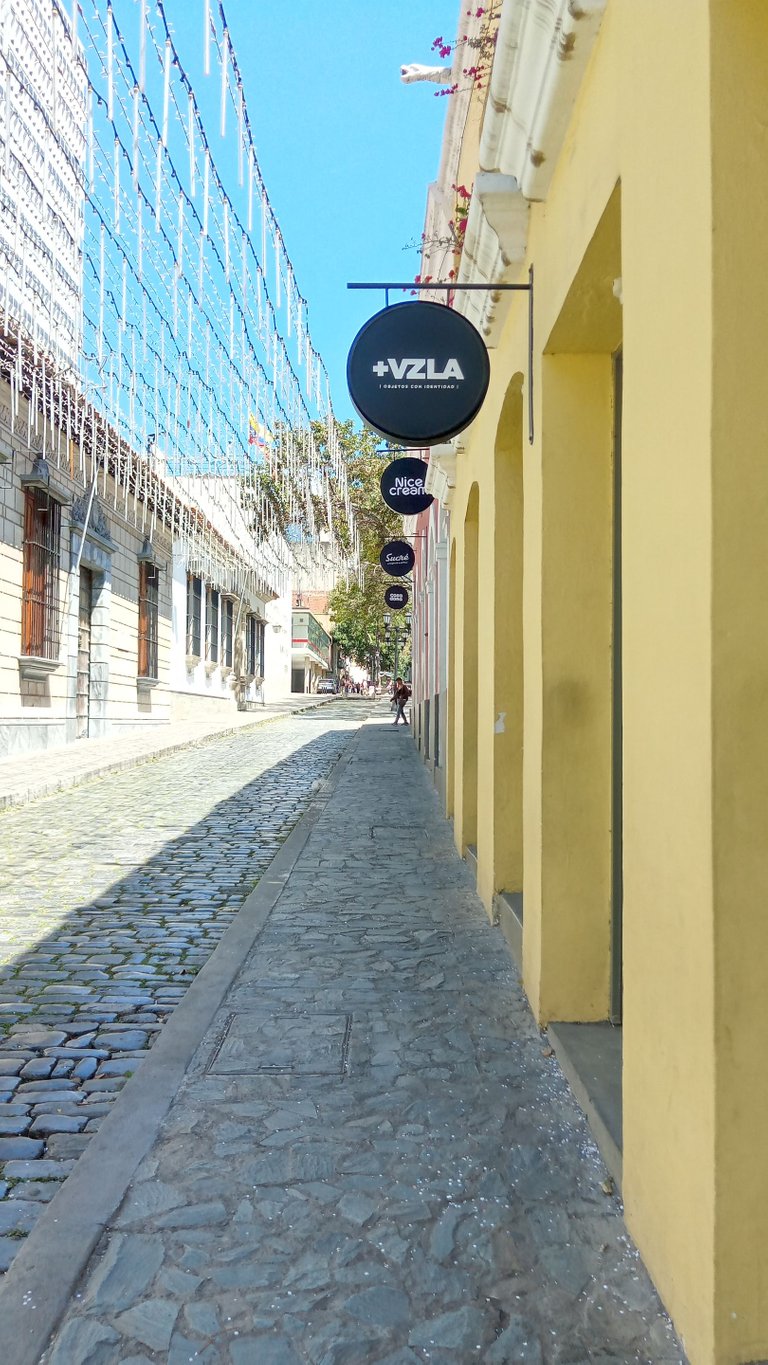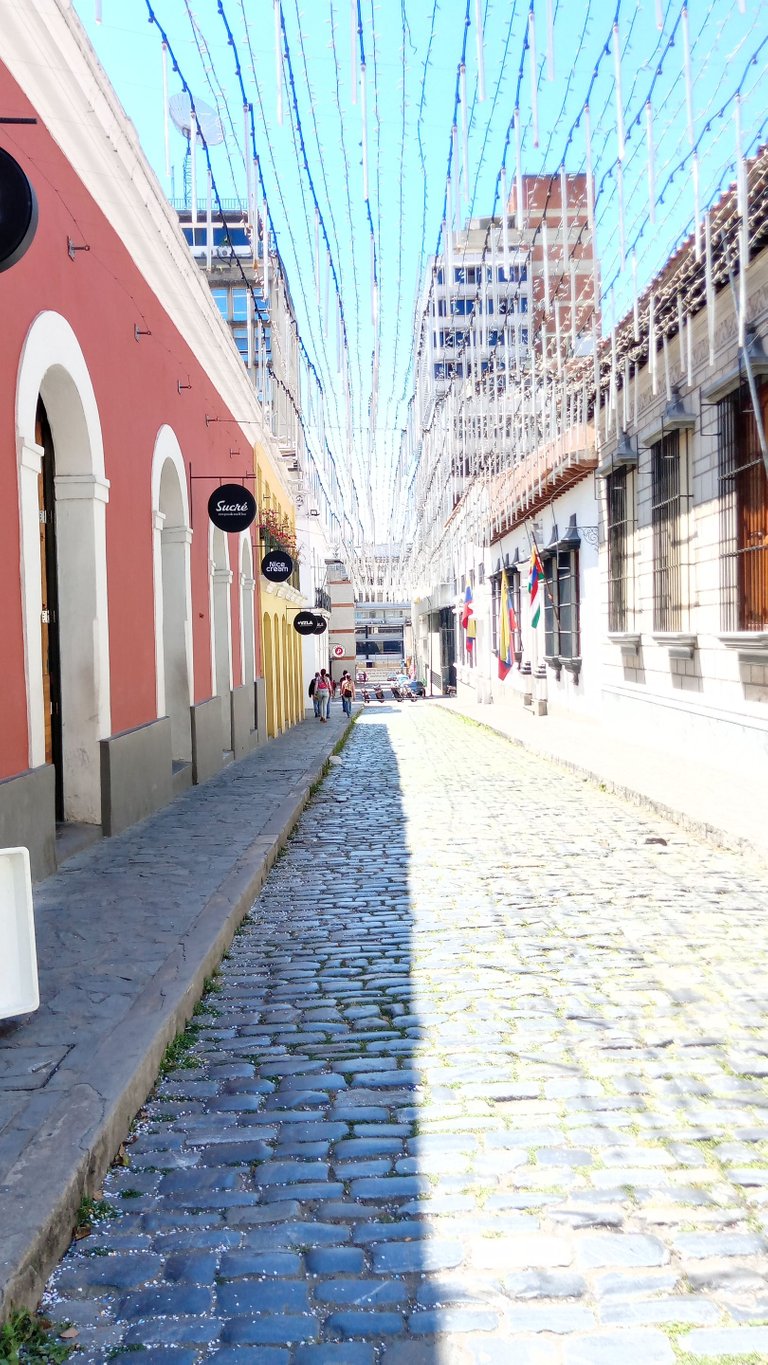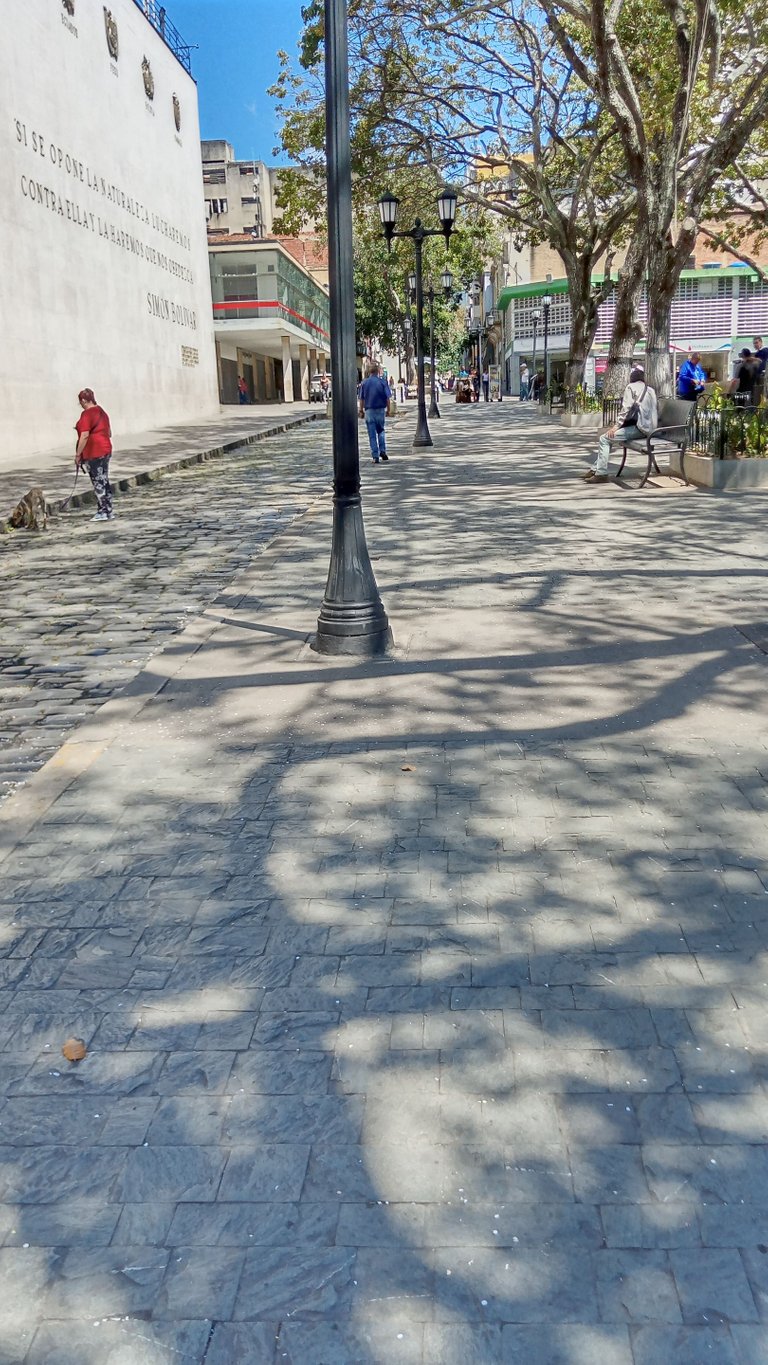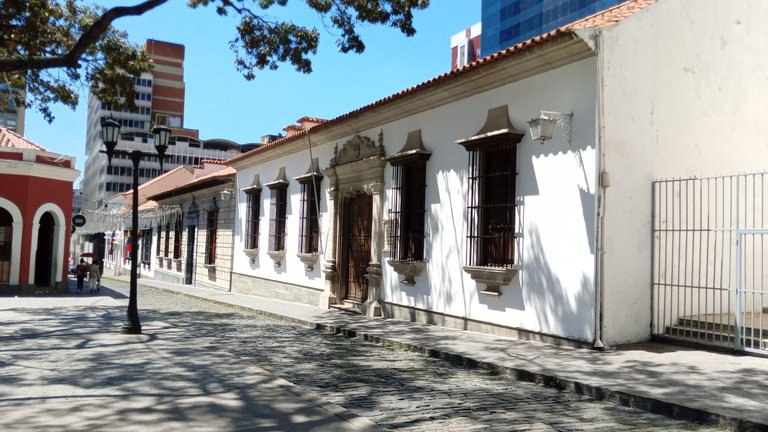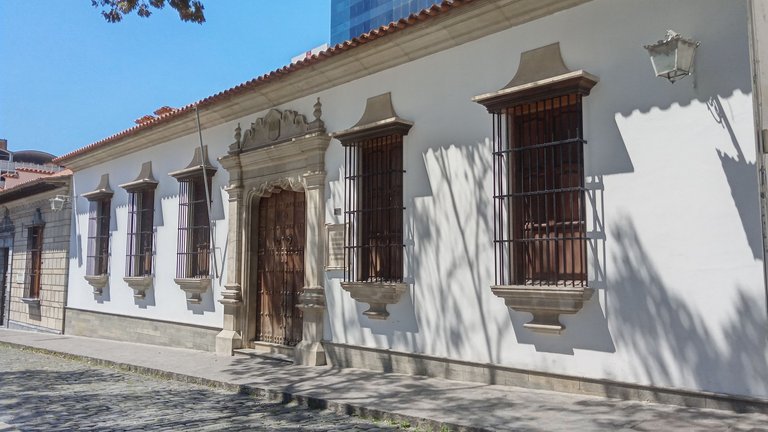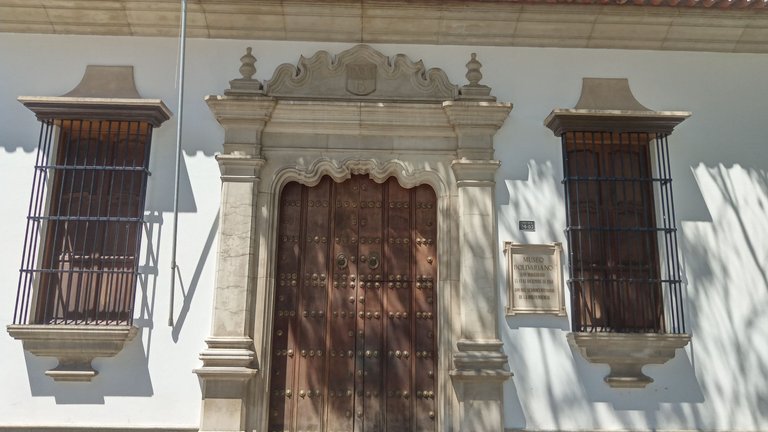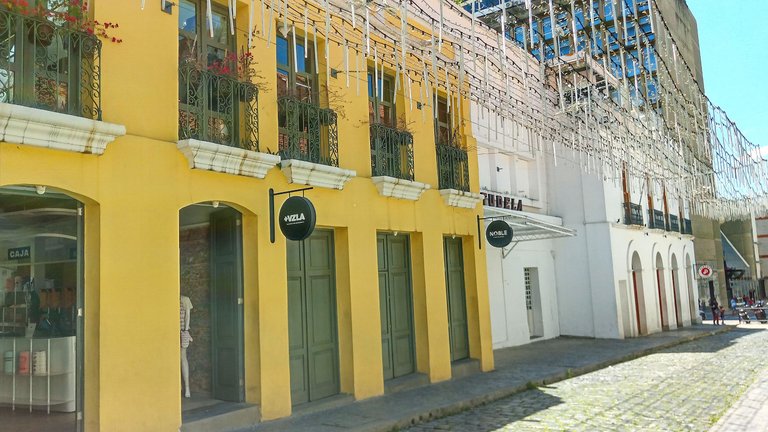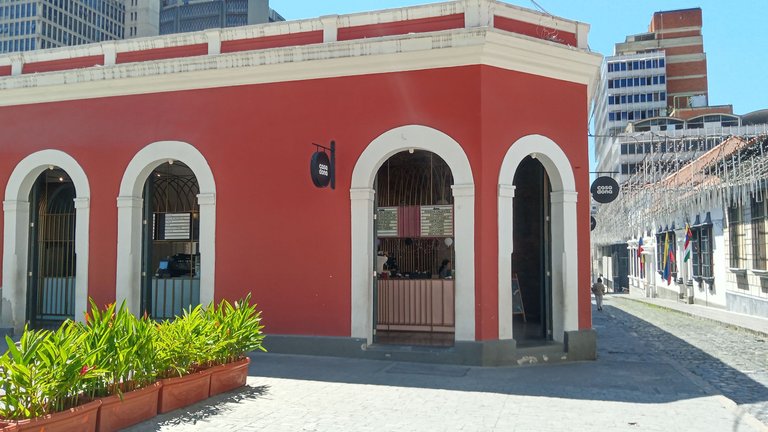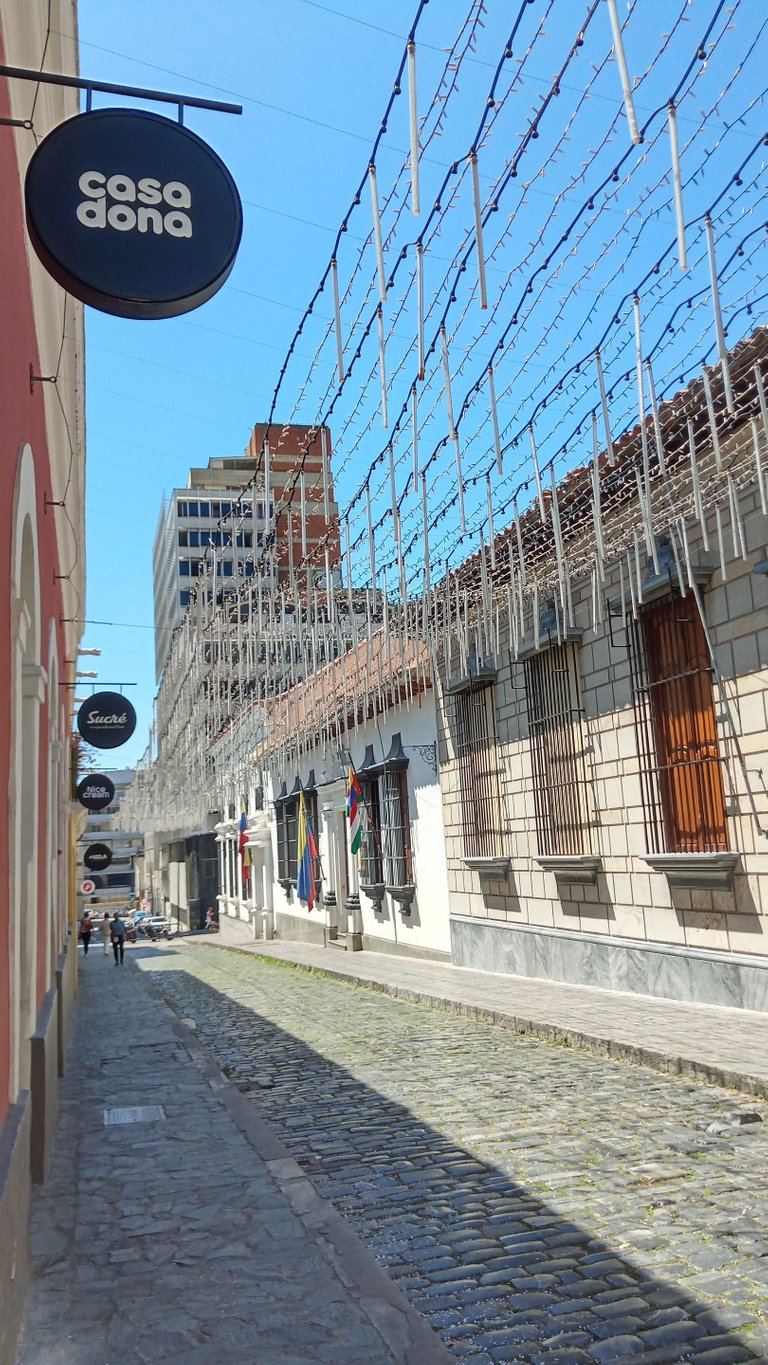 Then walking a little further along the corner of Gradilla following the cobblestone road, adorned with tall wrought iron lanterns, I find buildings dating from the fifties, really the day is splendid; now I pass in front of the Casa del Vinculo, this colonial infrastructure is built in the mid-eighteenth century, at the time was the residence of the Liberator, now is a museum.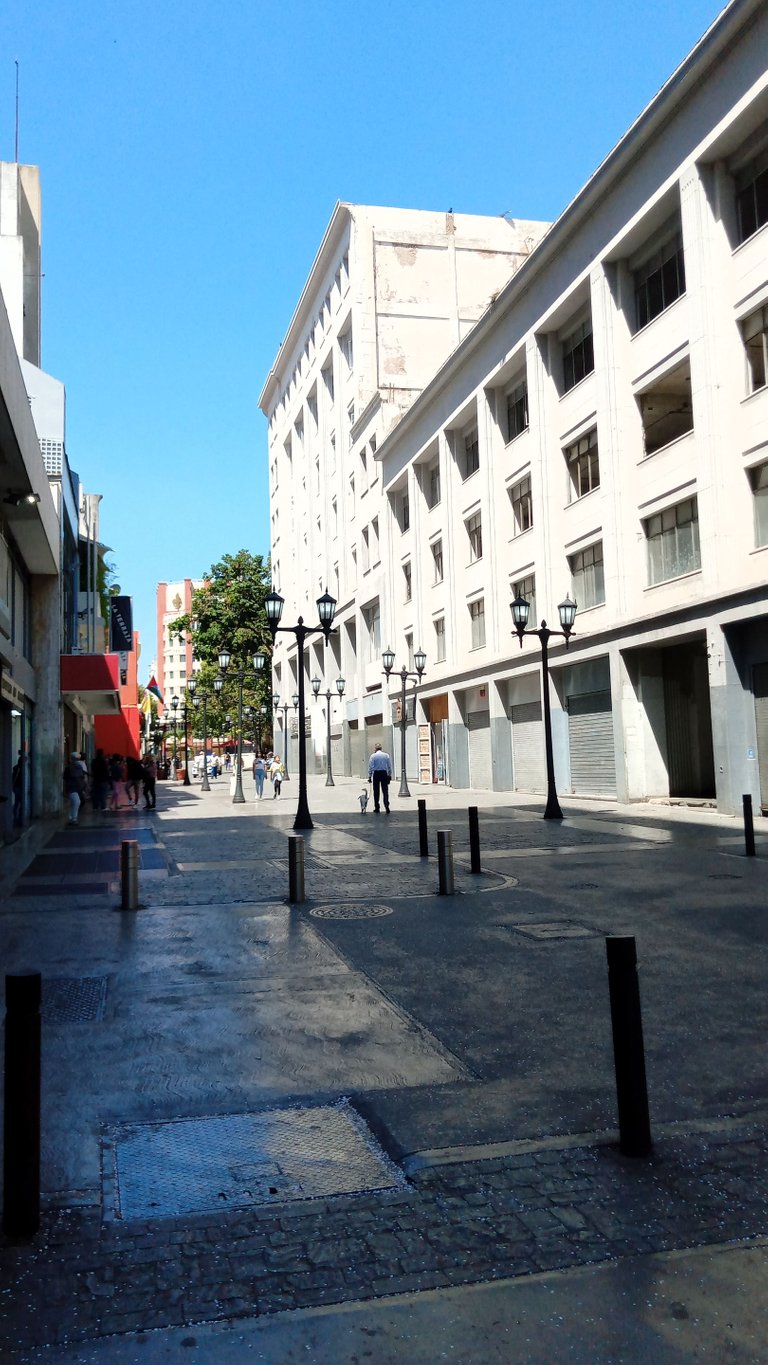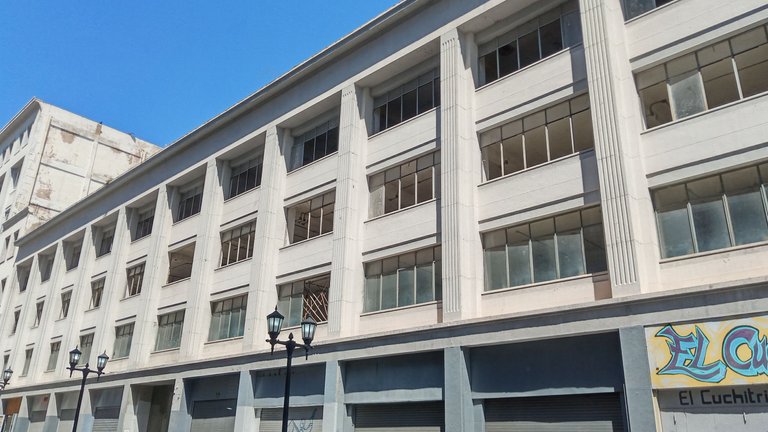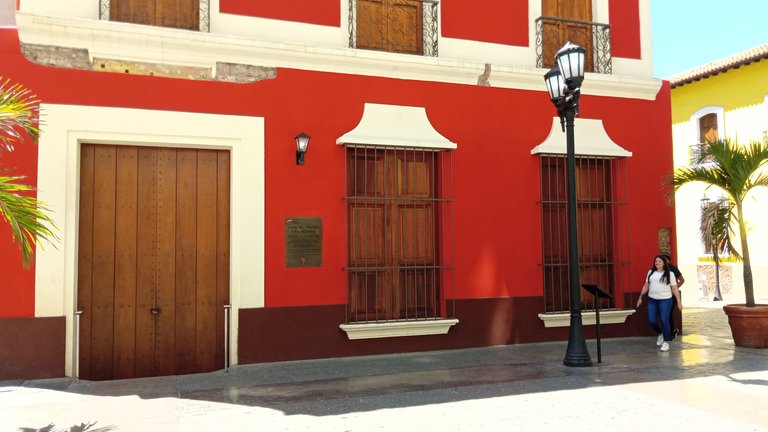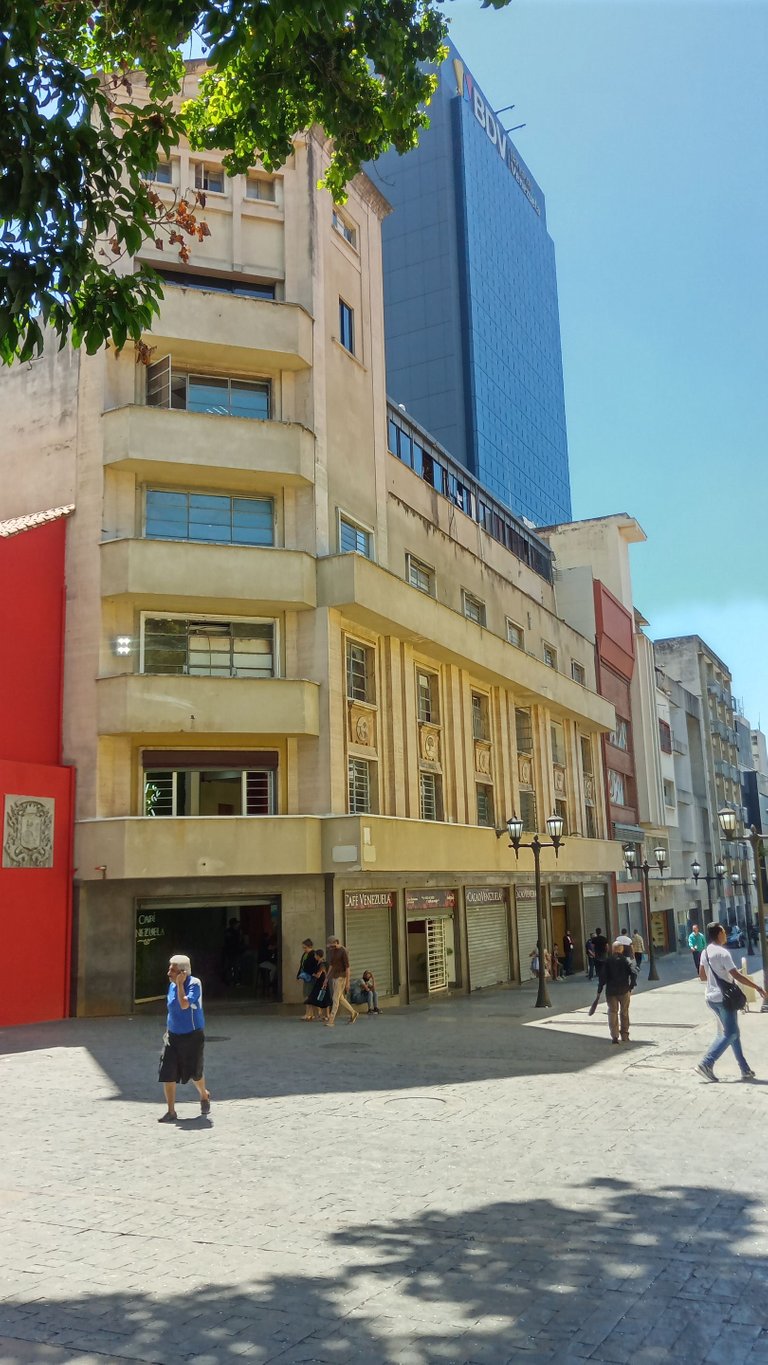 Following the tour, it does not go unnoticed located in a corner, this other colonial house, with its large wooden windows, railings and balconies with wrought iron of the time, located on the corner Gradillas to Monja in front of the Plaza Bolivar. The Archbishop's Palace was originally the Episcopal Palace, created in the colonial period, now is the office of the highest religious authority, despite the many renovations it has undergone, retains its unique architectural and historical value. Next to it, is the Municipal Palace of Caracas, dating from 1696, which functioned as a Seminary College, later it was remodeled and became the Palace of Justice, official seat of the courts of justice and the Federal High Court, then after many extensions, was the seat of other government institutions. Today, this palace is part of the list of National Historic Monuments, and we see it dressed in a modern neoclassical style.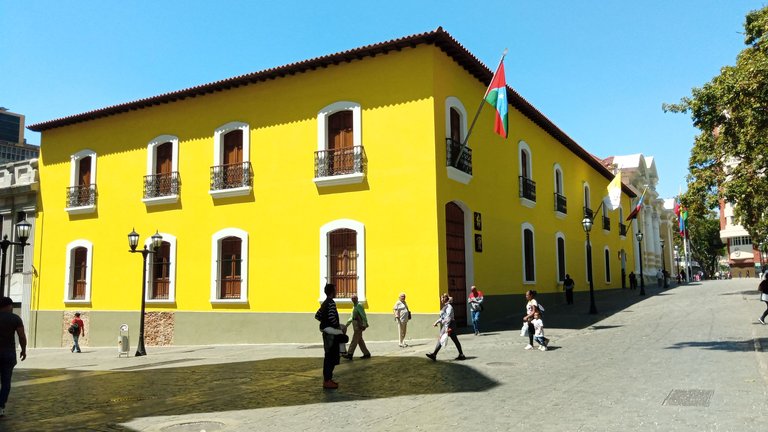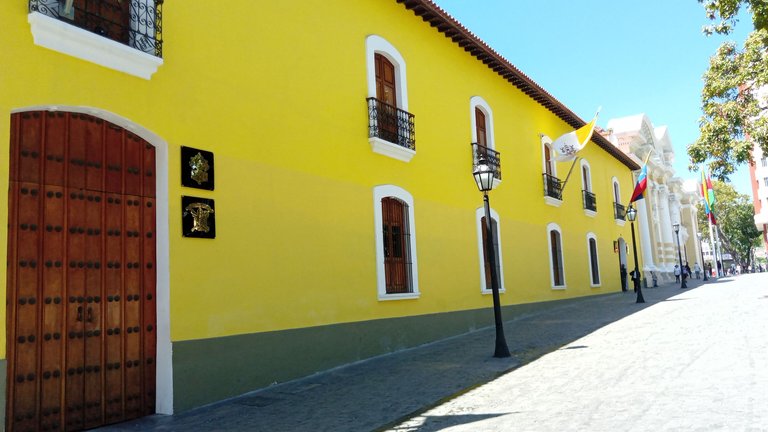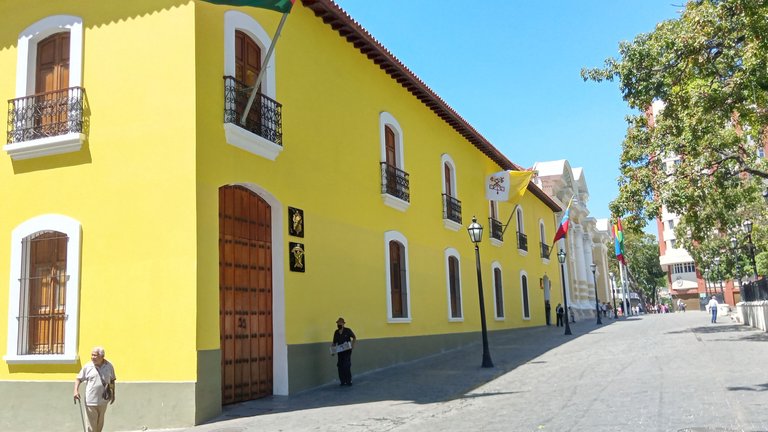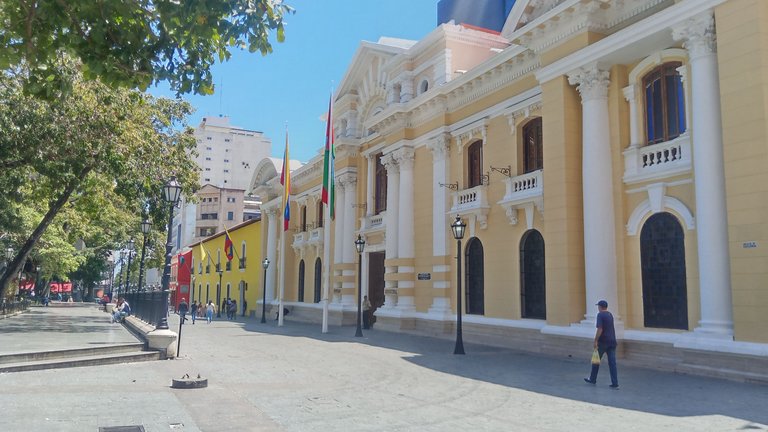 While I rest for a while in Plaza Bolivar, I take this shot of the seat of the Government of the Capital District, which was formerly the historic Government Palace, is located on the north side of the Plaza Bolivar in the city of Caracas. And on the west side, Main Corner we find the Yellow House, a building of neoclassical construction dating from the nineteenth century, to be transformed into a government palace and residence of the presidents, later in 1912, became the headquarters of the Ministry of Foreign Affairs by decree issued by President Juan Vicente Gomez.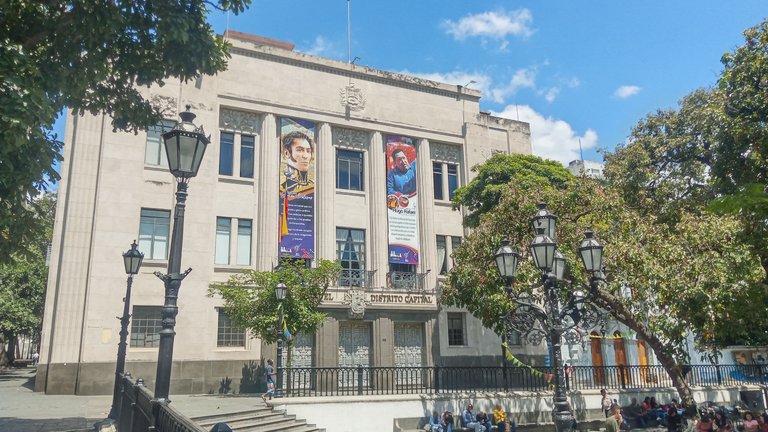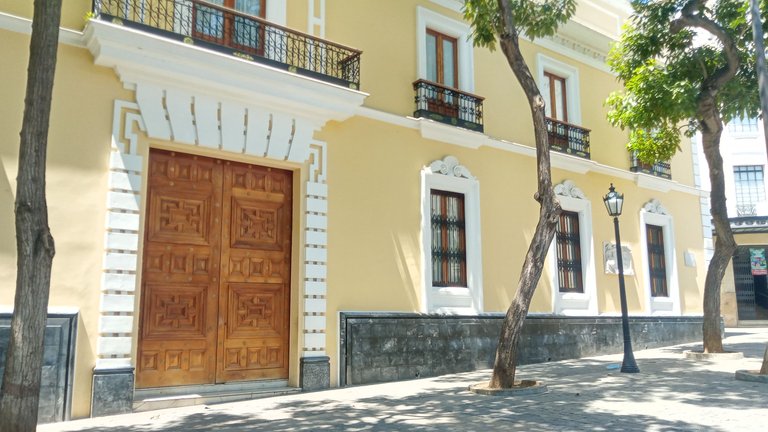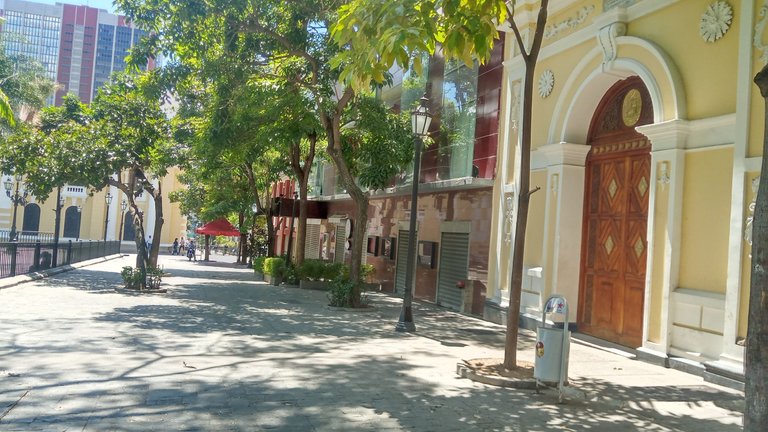 Continuing my walk I go in front of the Santa Capilla Church, also located in the central area at the corner of Santa Capilla and Urdaneta Avenue, because it is located in the same place where the first mass was celebrated, Pope Pius XI granted it the title of Minor Basilica.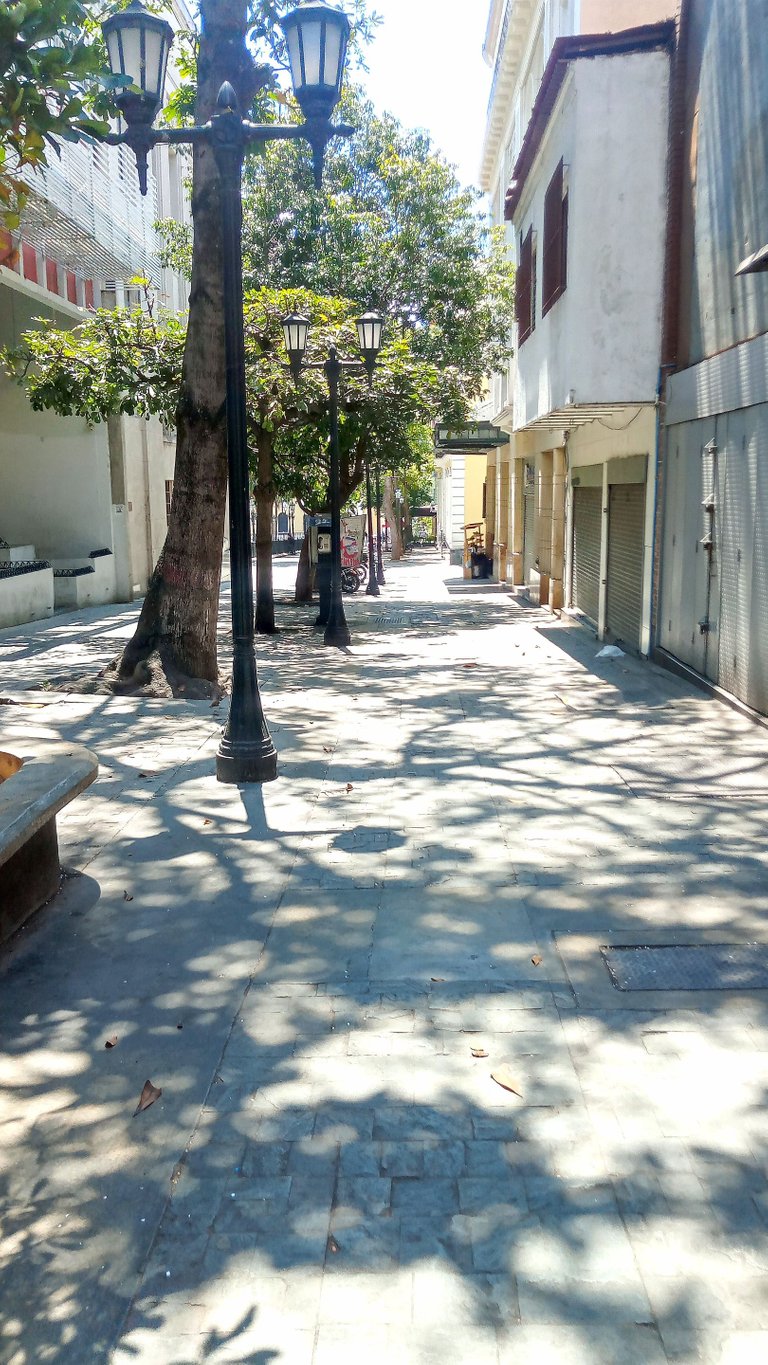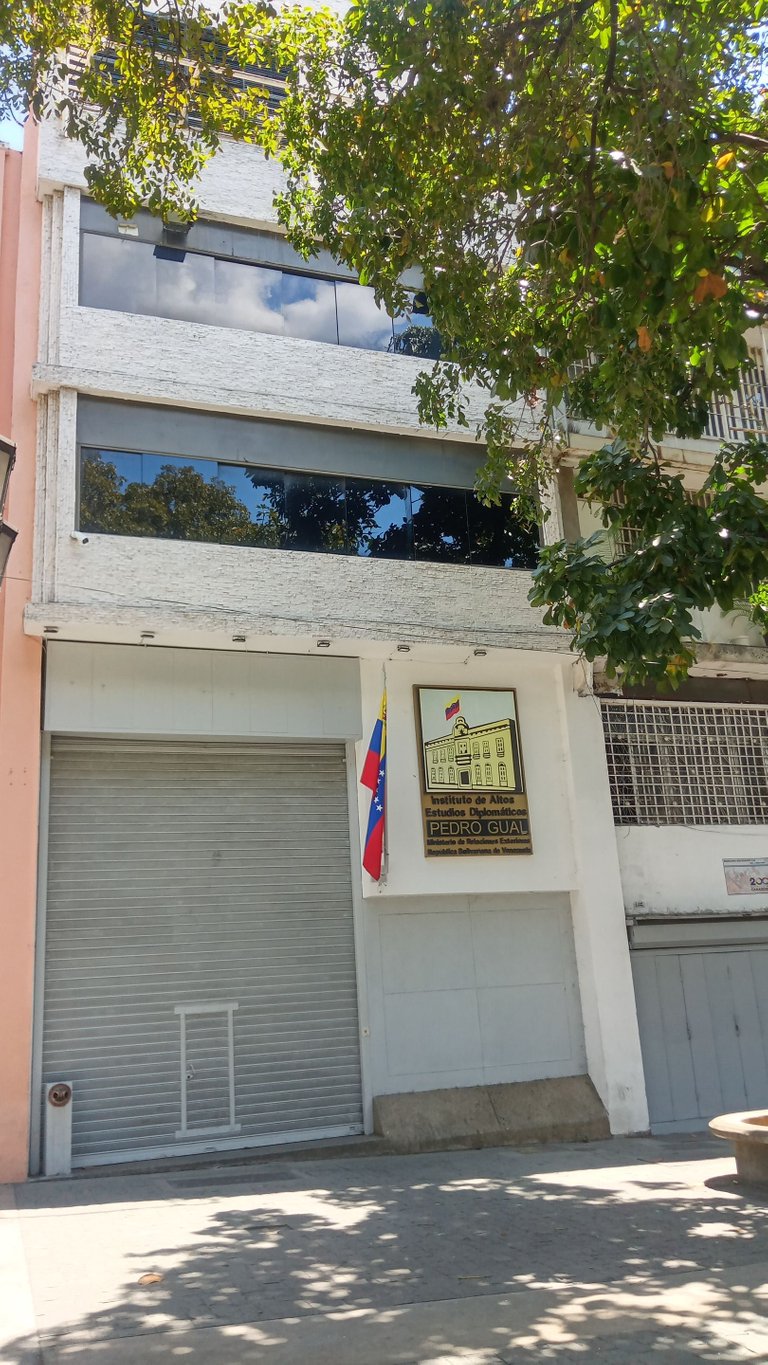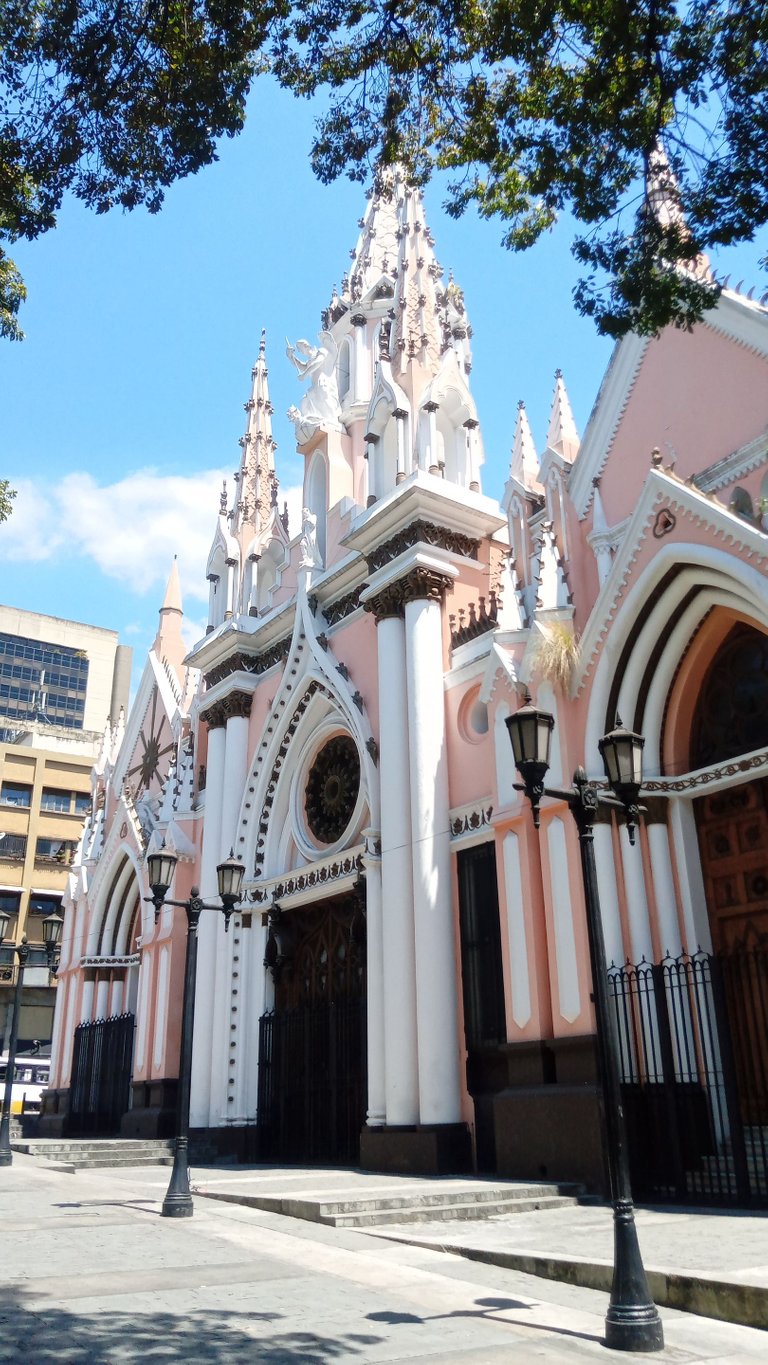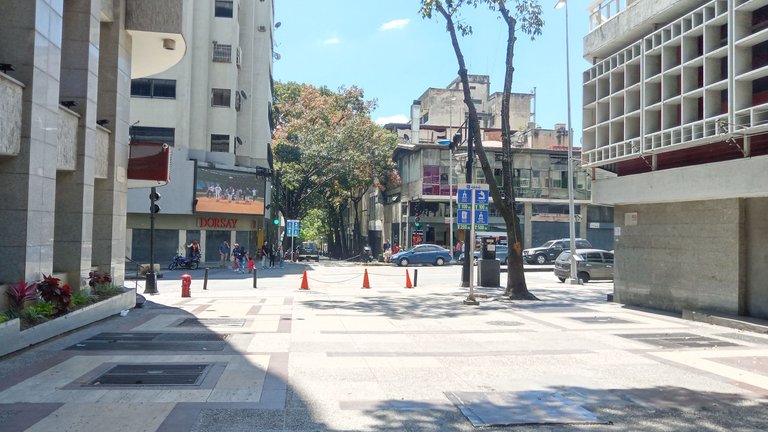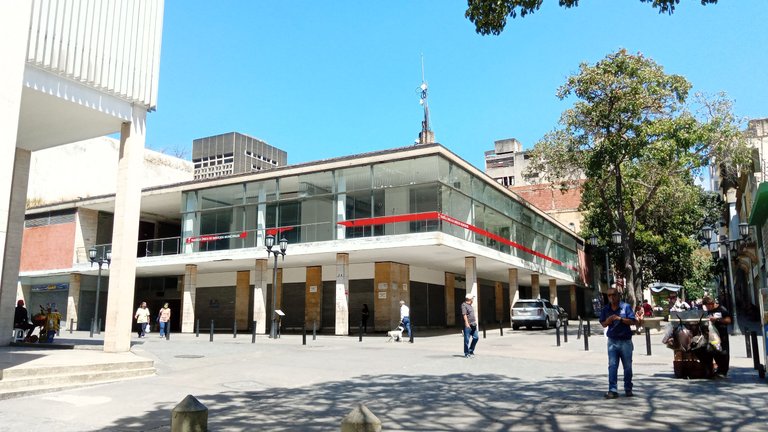 Crossing the avenue, I find La Casa de las Primeras Letras, dating from the seventeenth century built in a neoclassical style, located on the corner of Veroes, it is said that exists since the founding of the city and was the first public school, has a high historical value as these structures the teacher Simon Rodriguez, taught Simon Bolivar, in the same way the Cuban hero Jose Marti, also taught classes in it, these educational institutions were responsible for training young people in writing, reading, calculus operations and Christian formation. Today in its recovery it serves as an open space of entertainment for children and adults and promotes reading. Because of its great legacy it is a historical patrimony of the nation.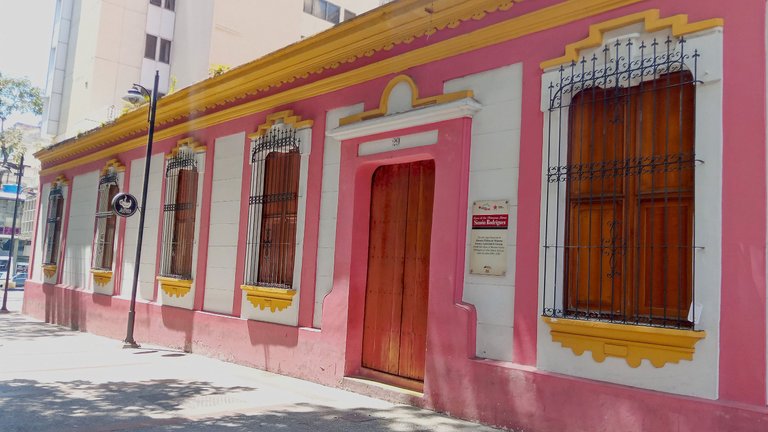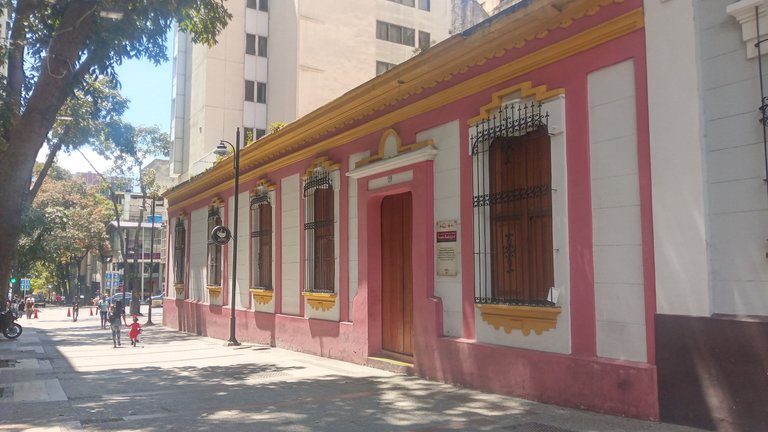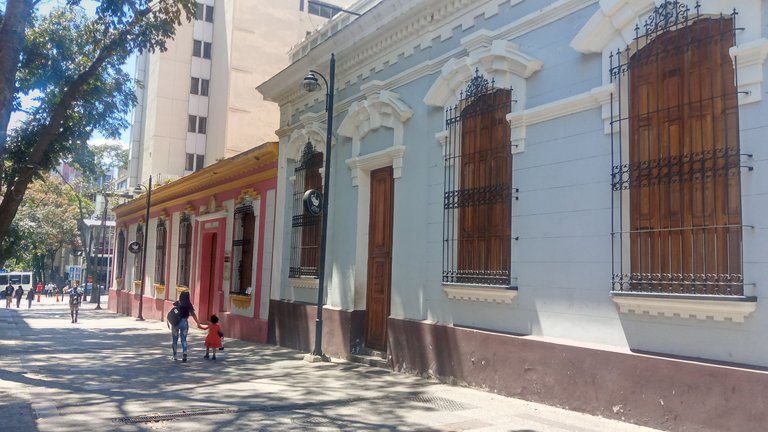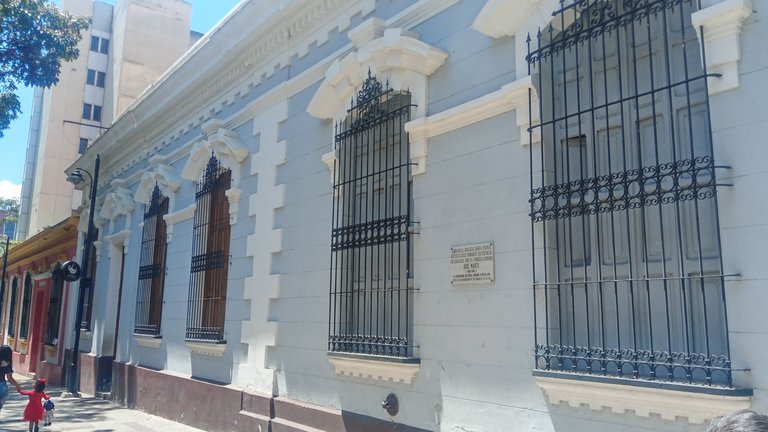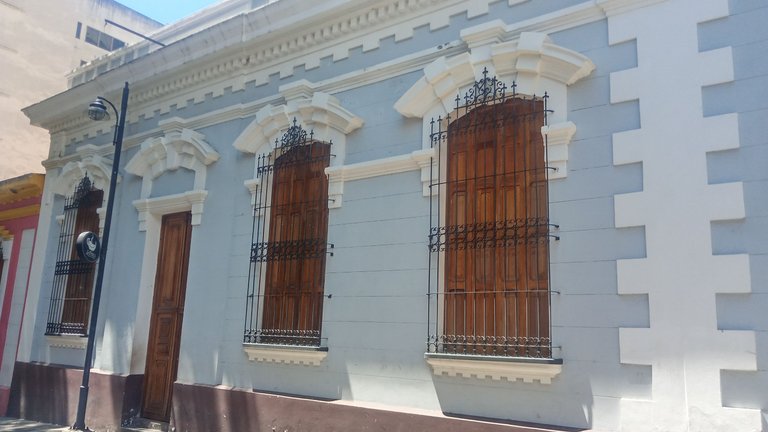 I am finishing my walk, it was a very nice day, I say goodbye with this reflection. It is good to take time to visit our historical places, to always remember who we are, and where we come from? An important premise to preserve our roots.

Español
###** El Casco de la Ciudad**
Se dice que caminar es la mejor medicina para las personas ya que mejoran su salud, en estos días de descanso festivo, me pareció oportuno ir de paseo por el casco de la ciudad, me encanto porque las calles y avenidas no estaban tan repletas, me encontré con colores renovados en las fachadas de muchas construcciones que representan las edificaciones coloniales, mi plan era pasear sin apuros reparar en todo lo que podía descubrir y procesarlo todo en mi mente.
Al acercarme me encuentro con calzadas empedradas, casas con ventanales que sin duda alguna encierran muchas historias para contar, la mañana está fresca y promete que va a hacer un día muy bonito, el sol calienta poco, un punto a favor para aprovechar al máximo el día.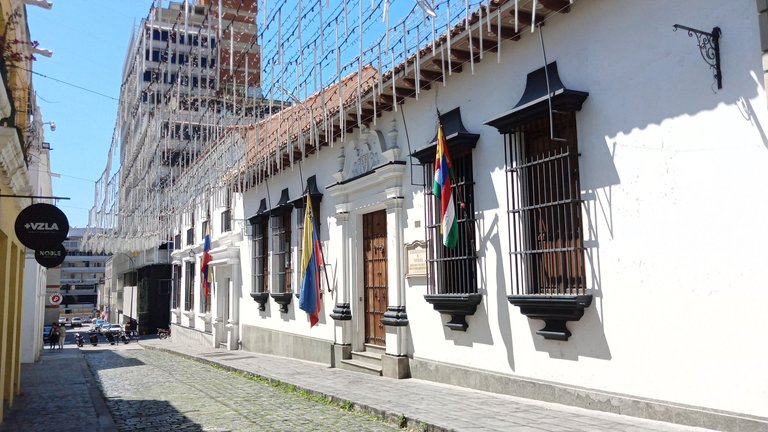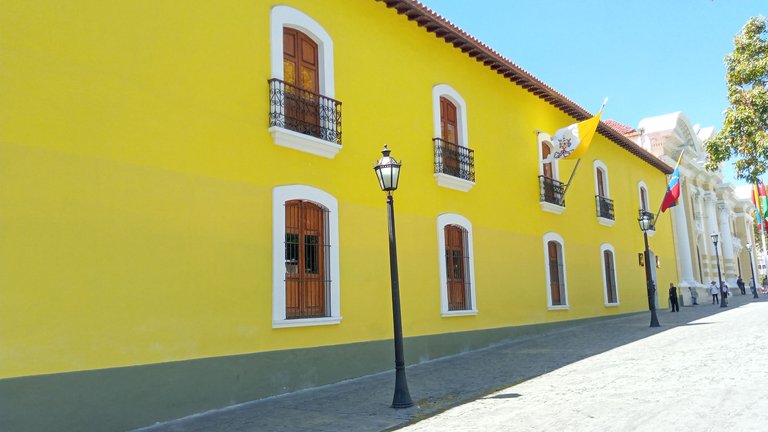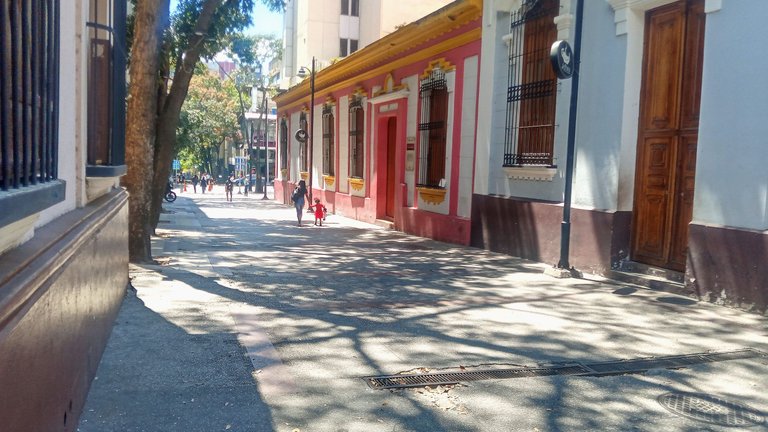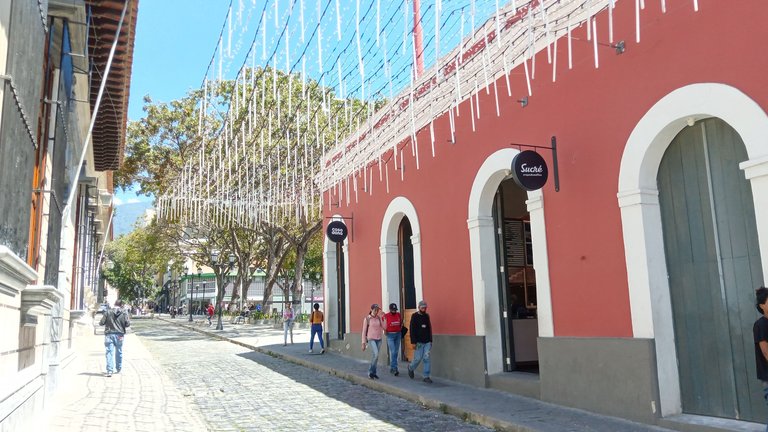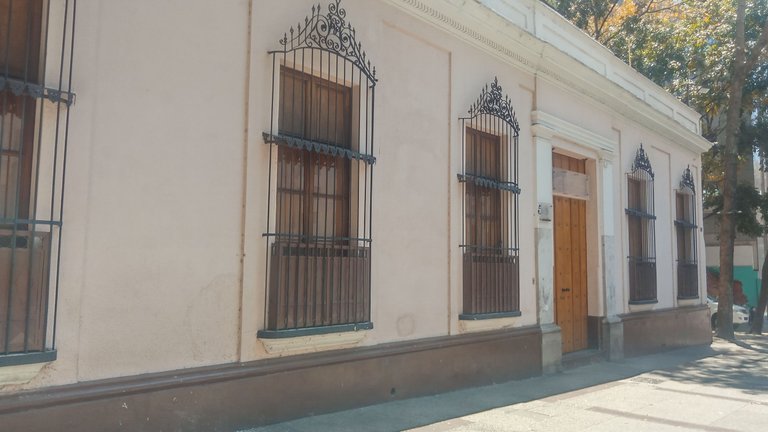 Mi travesía comienza en el camino empedrado donde está ubicada la casa Natal del Libertador, a su lado encontramos el Museo Bolivariano como es un día festivo ambos están cerrados al público, se encuentran ubicados en la ciudad de Caracas, entre las esquinas de San Jacinto a Traposos; Parroquia Catedral. Contemplando su fachada me traslado a esa época colonial, donde siendo pequeña me crie en una casa antigua y correteaba por el inmenso patio. Frente al Museo y la Casa del Libertador encontramos negocio que antiguamente eran piñatería, ahora ya transformados son tiendas de ventas de ropa y comida.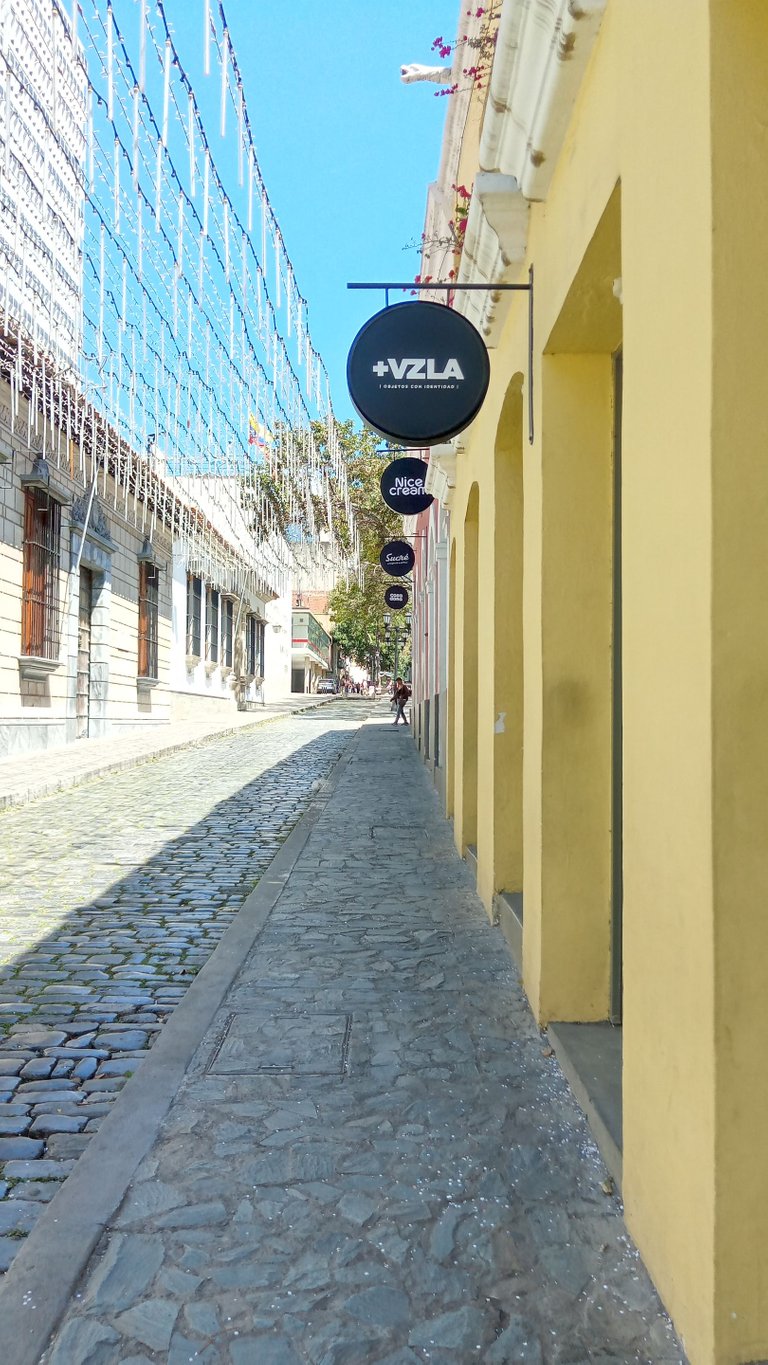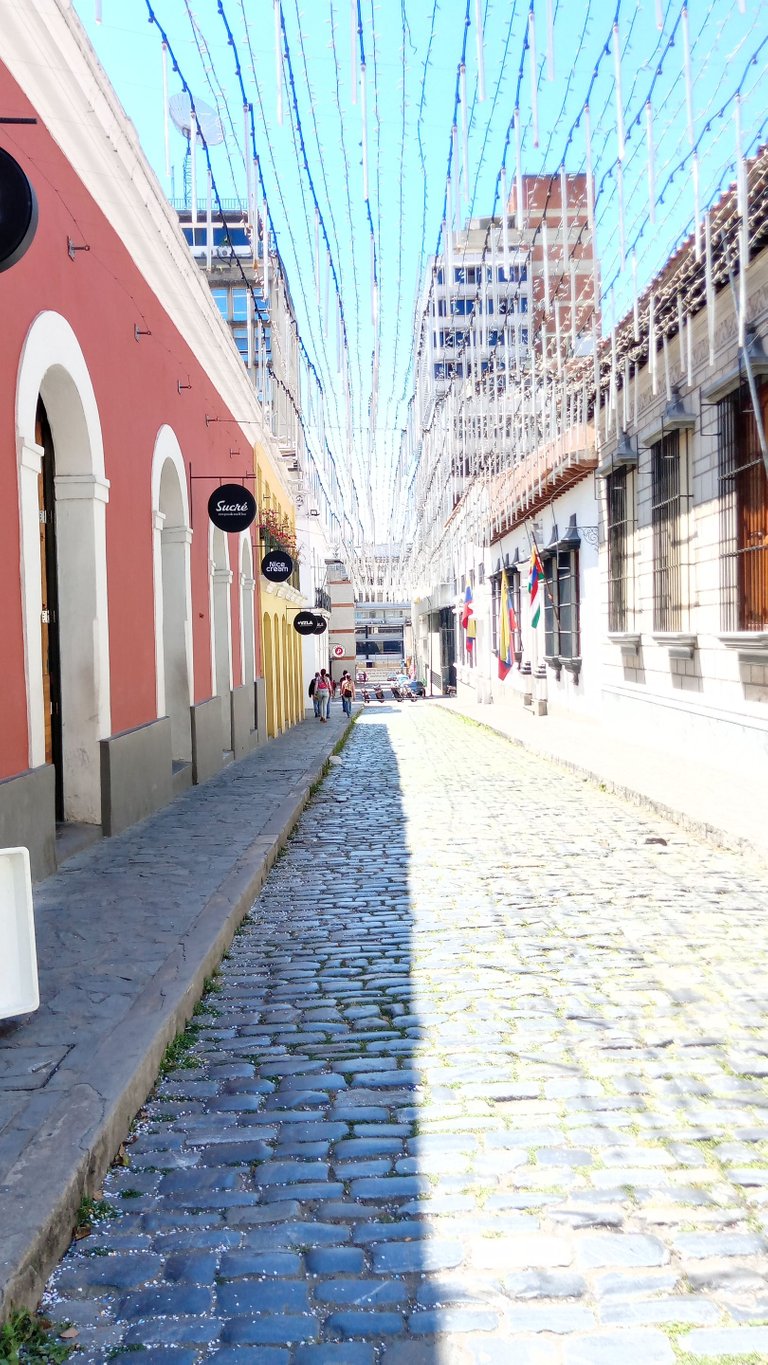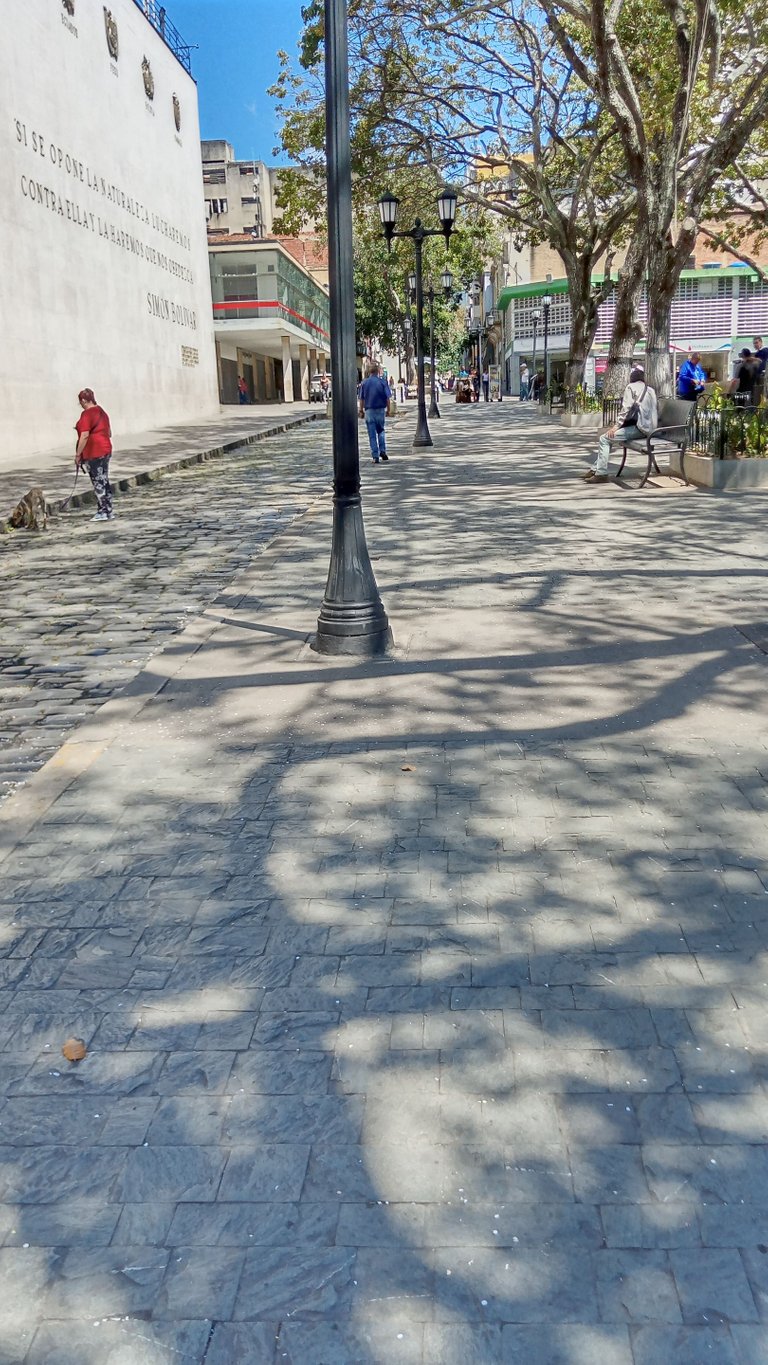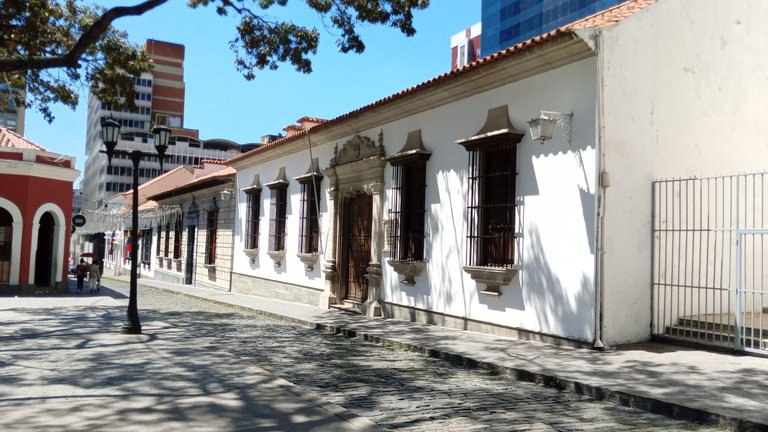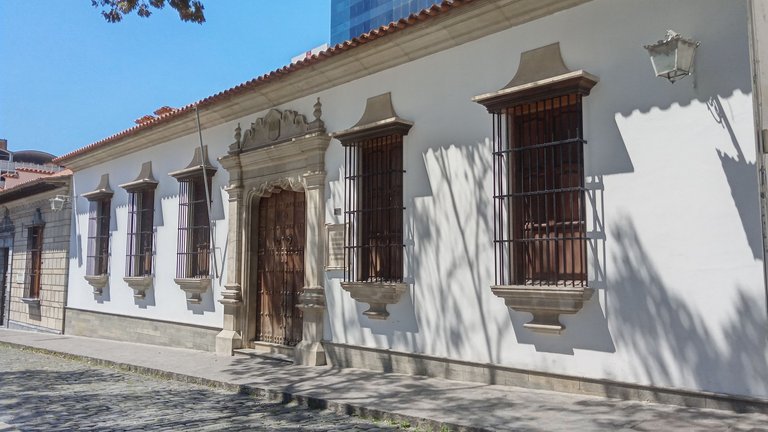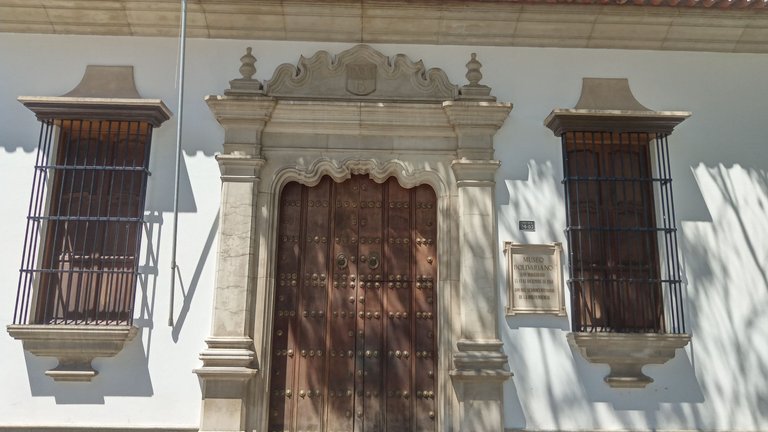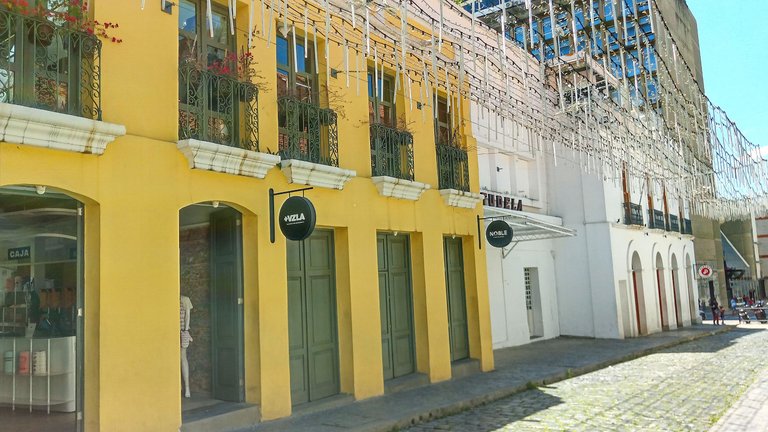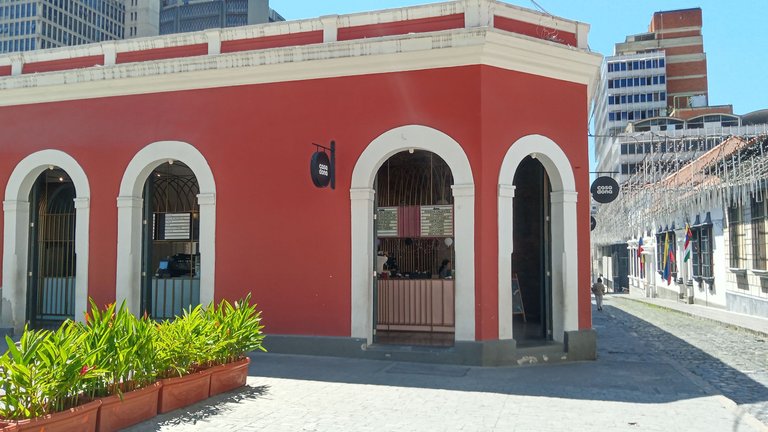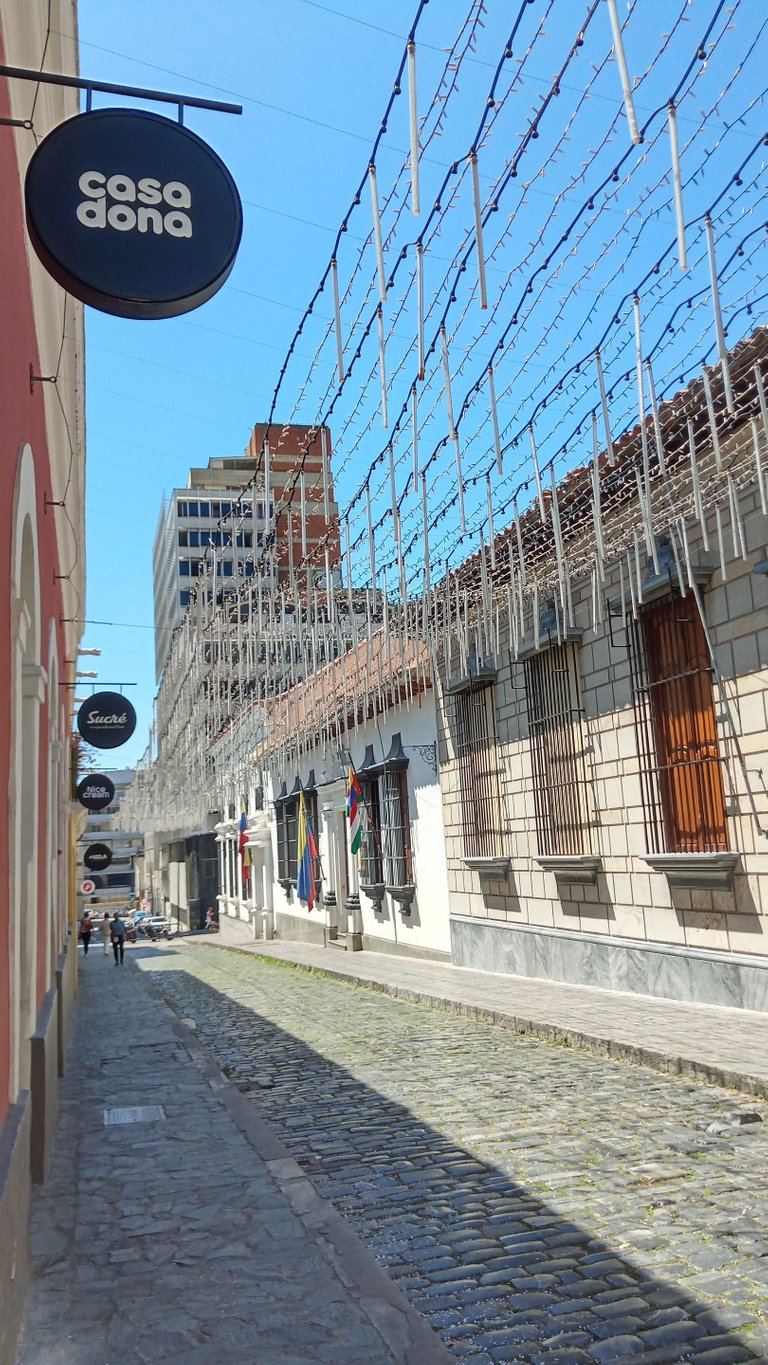 Luego caminando un poco más por la esquina de Gradilla siguiendo el camino empedrado, adornado con altos faroles de hierro forjado, me encuentro con edificios que datan de los años cincuenta, de verdad que el día es esplendoroso; ahora paso por frente la Casa del Vinculo, esta infraestructura colonial está construida a mediados del siglo XVIII, en su momento fue residencia del Libertador, ahora es un museo.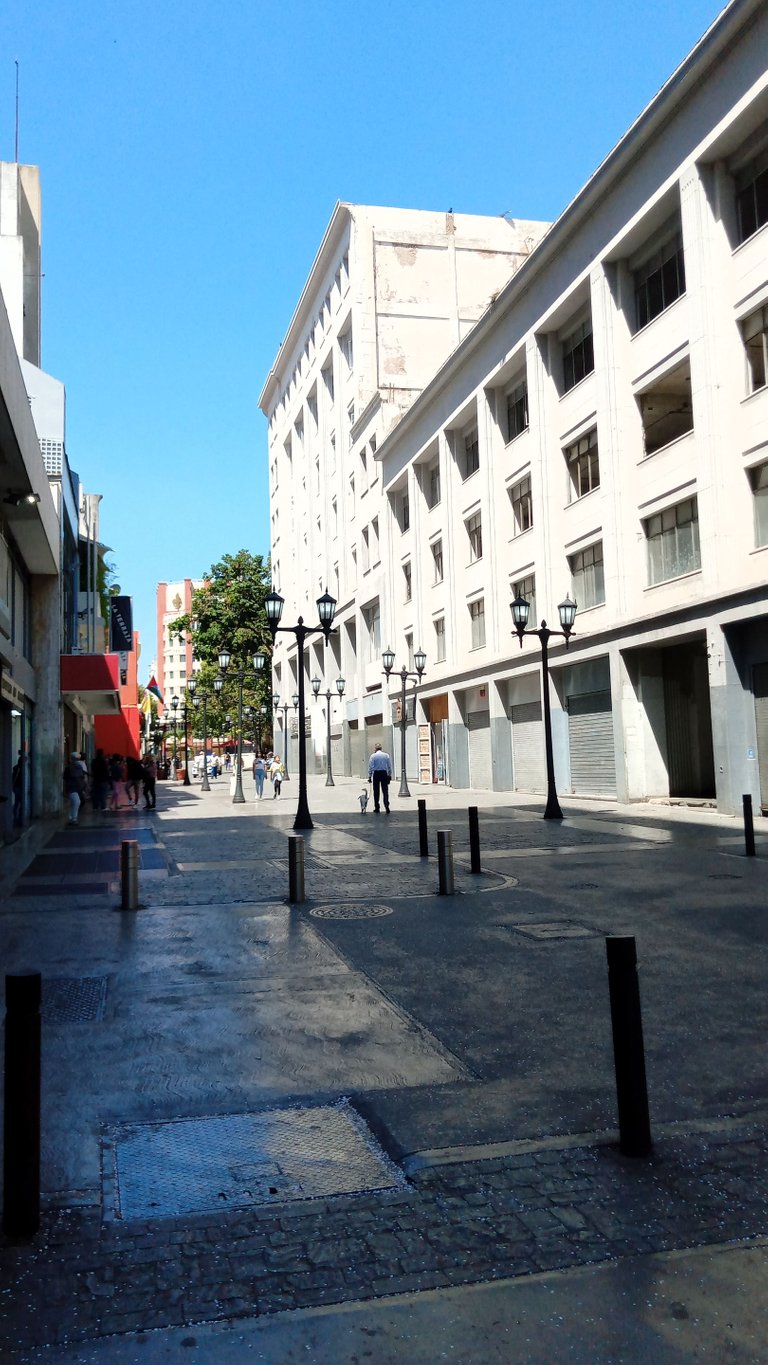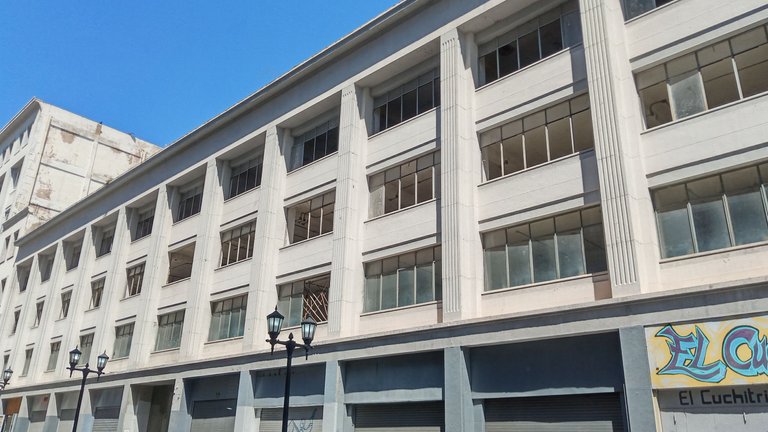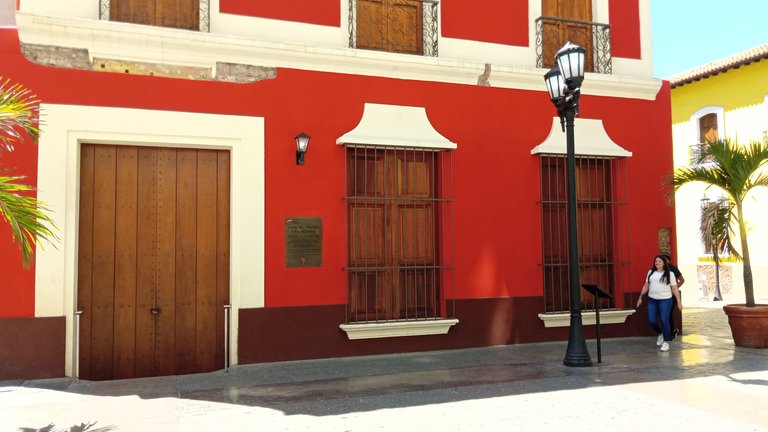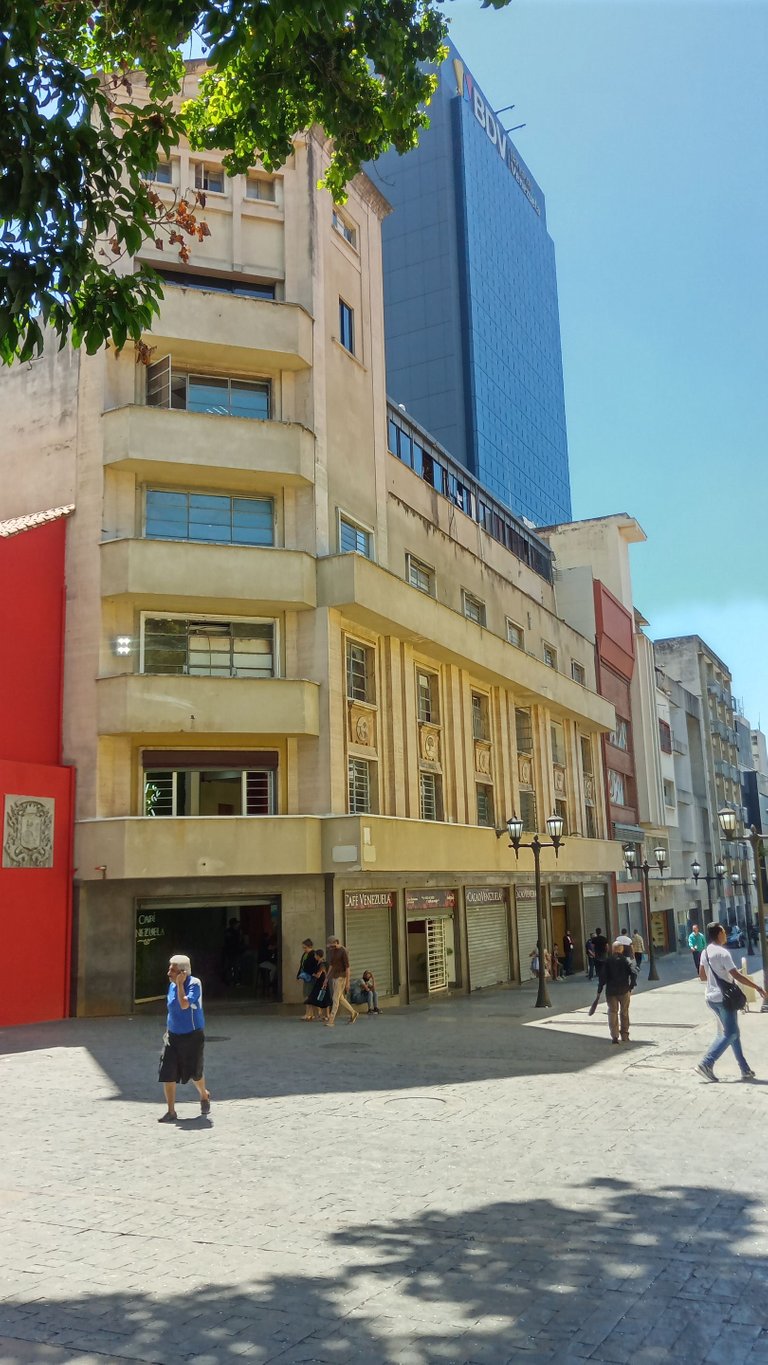 Al seguir el recorrido, no pasa desapercibida ubicada en toda una esquina, esta otra casa colonial, con sus grandes ventanales de madera, rejas y balcones con hierro forjado de la época, situada en la esquina Gradillas a Monja frente a la Plaza Bolívar. El Palacio Arzobispal, fue originalmente el Palacio Episcopal, creado en el período colonial ahora es el despacho de la máxima autoridad religiosa, a pesar de las muchas remodelaciones que ha sufrido, conserva su valor arquitectónico e histórico único. Continuo a él, está el Palacio Municipal de Caracas, que data desde el año 1696, funciono como una Colegio Seminario, más tarde fue remodelado y paso a ser el Palacio de Justicia, sede oficial de tribunales de justicia y de la Alta Corte Federal, luego después de muchas ampliaciones, fue sede de otras Instituciones gubernamentales. Hoy en día en la actualidad, este palacio forma parte de la lista de los Monumentos Históricos Nacional, lo vemos vestido con un estilo neoclásico moderno.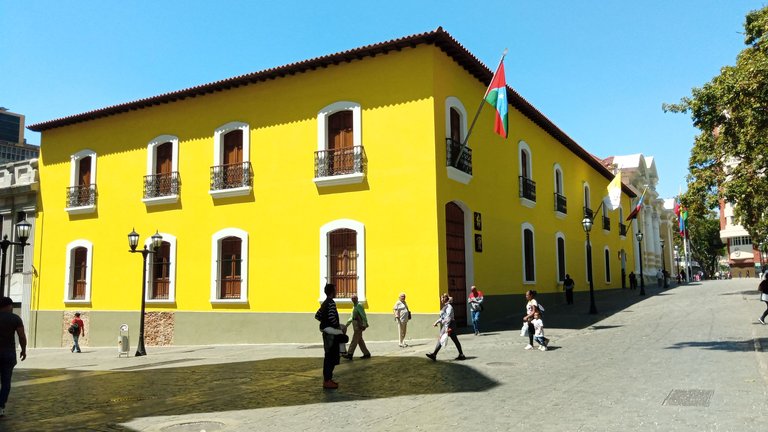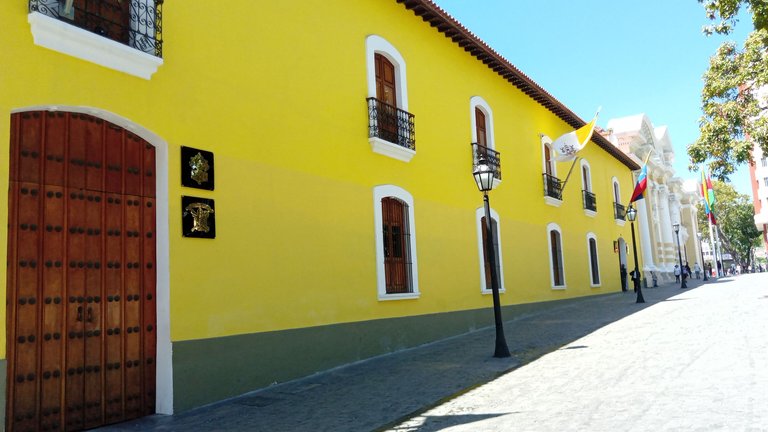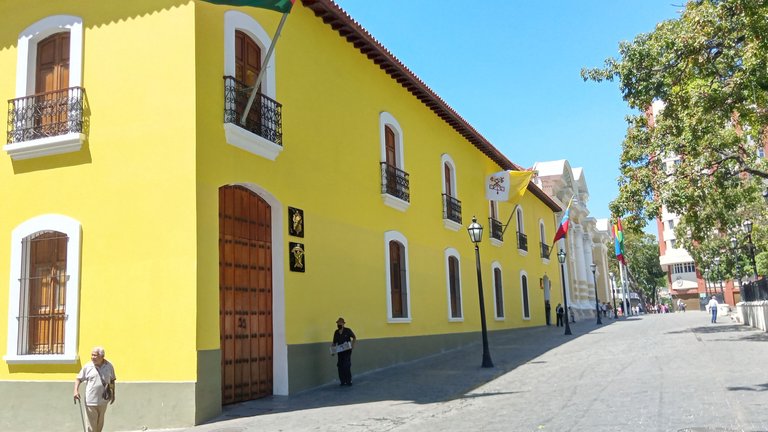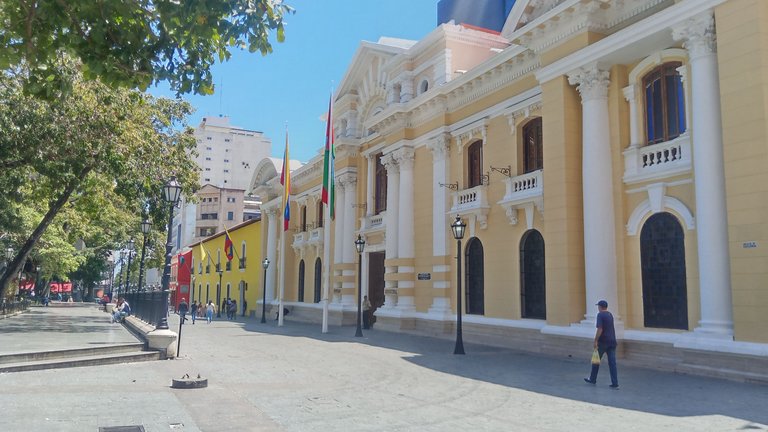 Mientras que descanso un ratico en la Plaza Bolívar, aprovecho esta toma, de La sede del Gobierno del Distrito Capital, que era antes el histórico Palacio de Gobierno, se encuentra ubicado en el lado norte de la Plaza Bolívar de la ciudad de Caracas. Y en el lado Oeste, Esquina Principal encontramos la Casa Amarilla, un edificio de construcción neoclásica que data del siglo XIX, al ser transformada paso a ser palacio de gobierno y residencia de los presidentes, más tarde en 1912, se convierte en la sede del Ministerio de Relaciones Exteriores por decreto emanado del presidente Juan Vicente Gómez.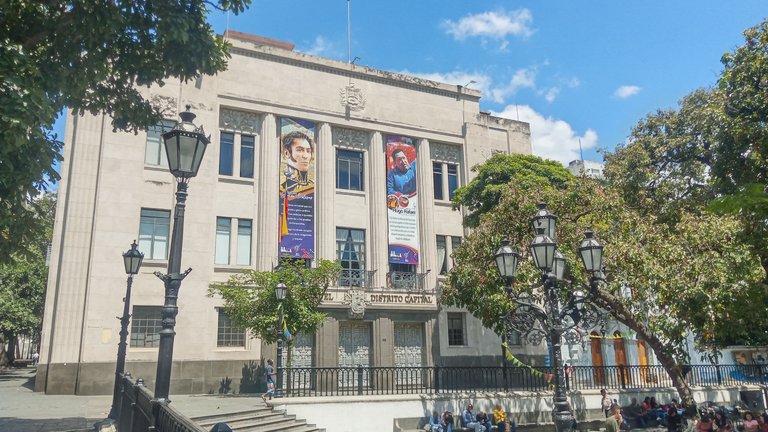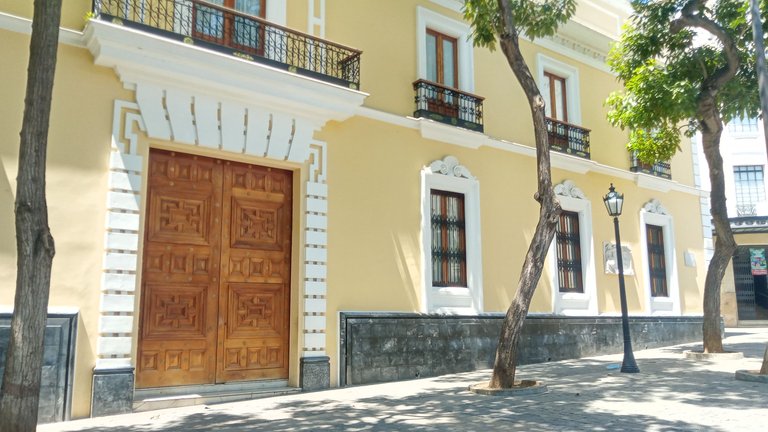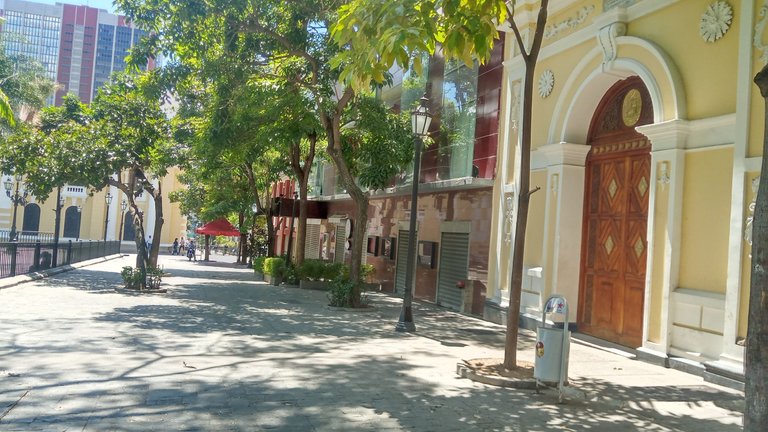 Continuando mi paseo me dirijo a pasar frente la Iglesia Santa Capilla, situada también en el casco central en la esquina Santa Capilla y avenida Urdaneta, por estar ubicada en el mismo terreno donde se ofició la primera misa, el Papa Pio XI, le otorgo el título de Basílica Menor.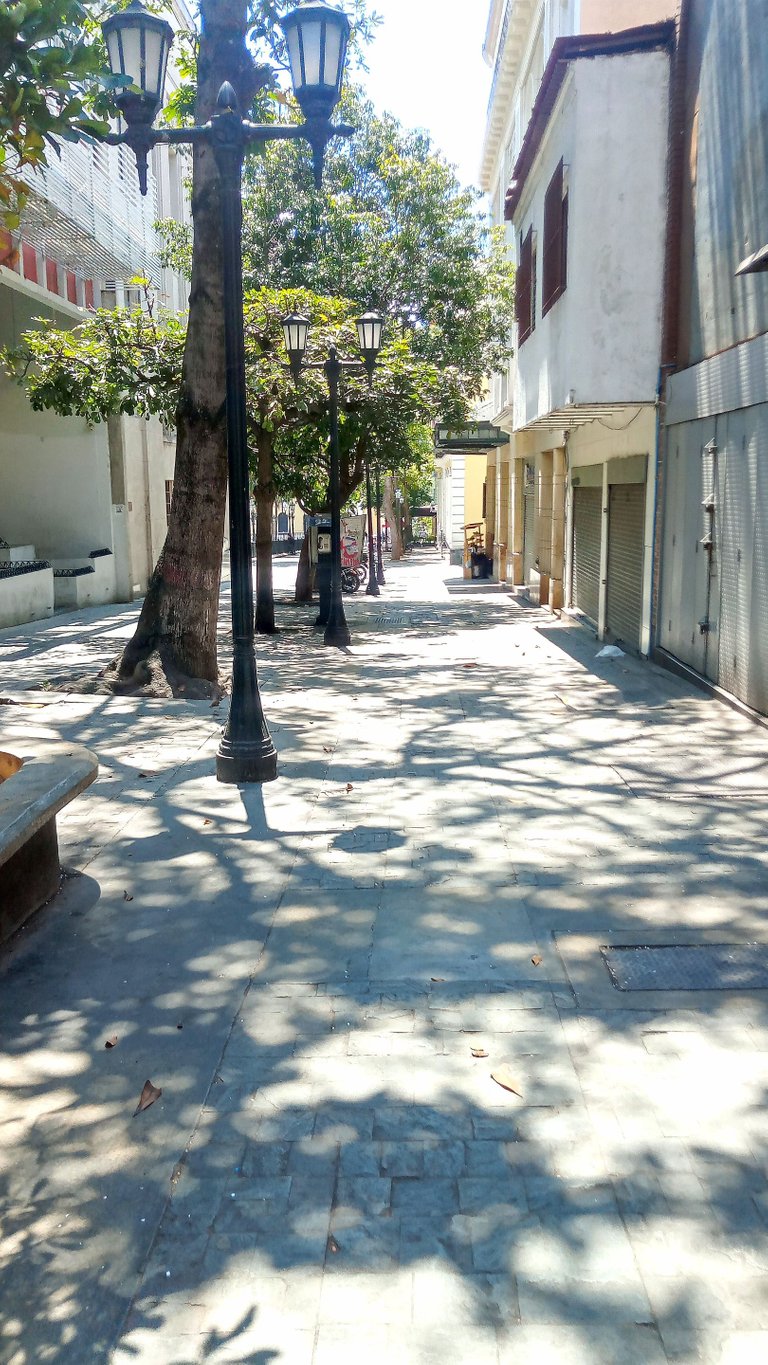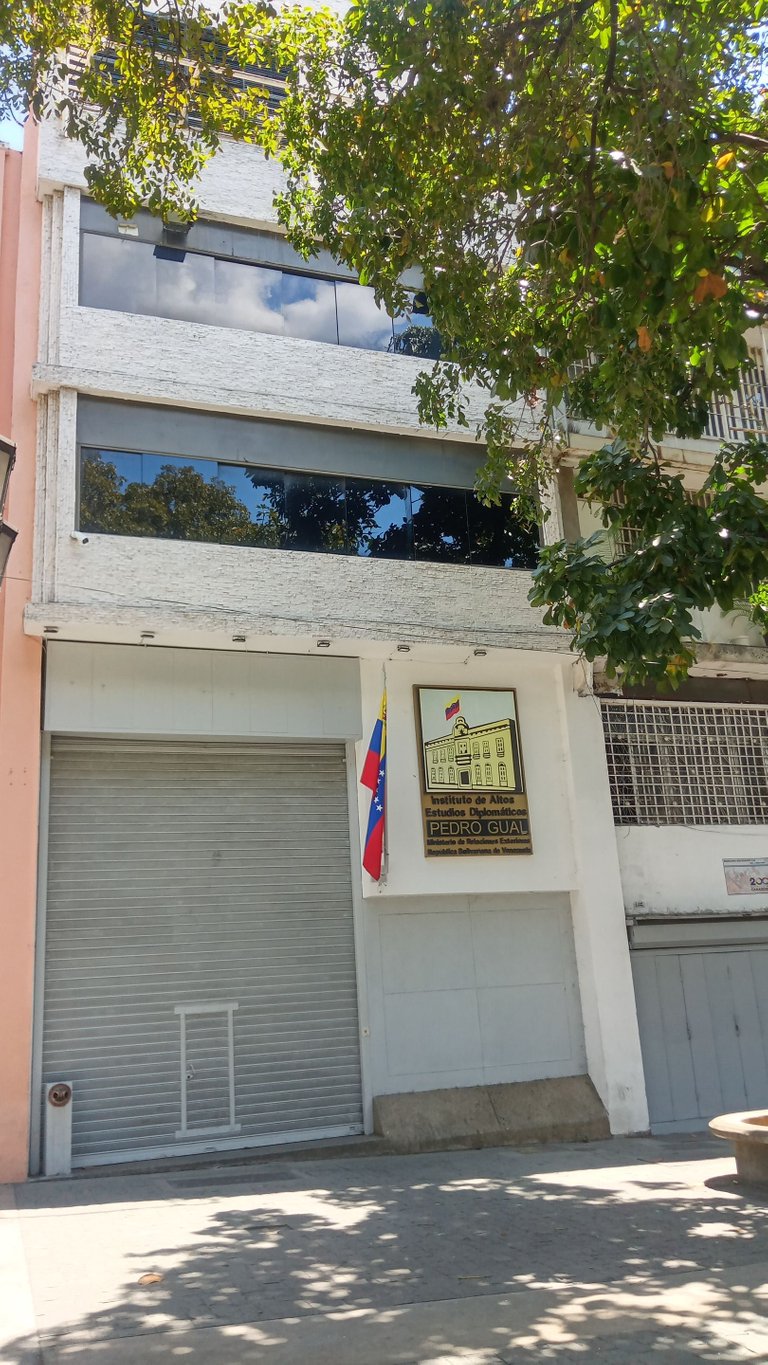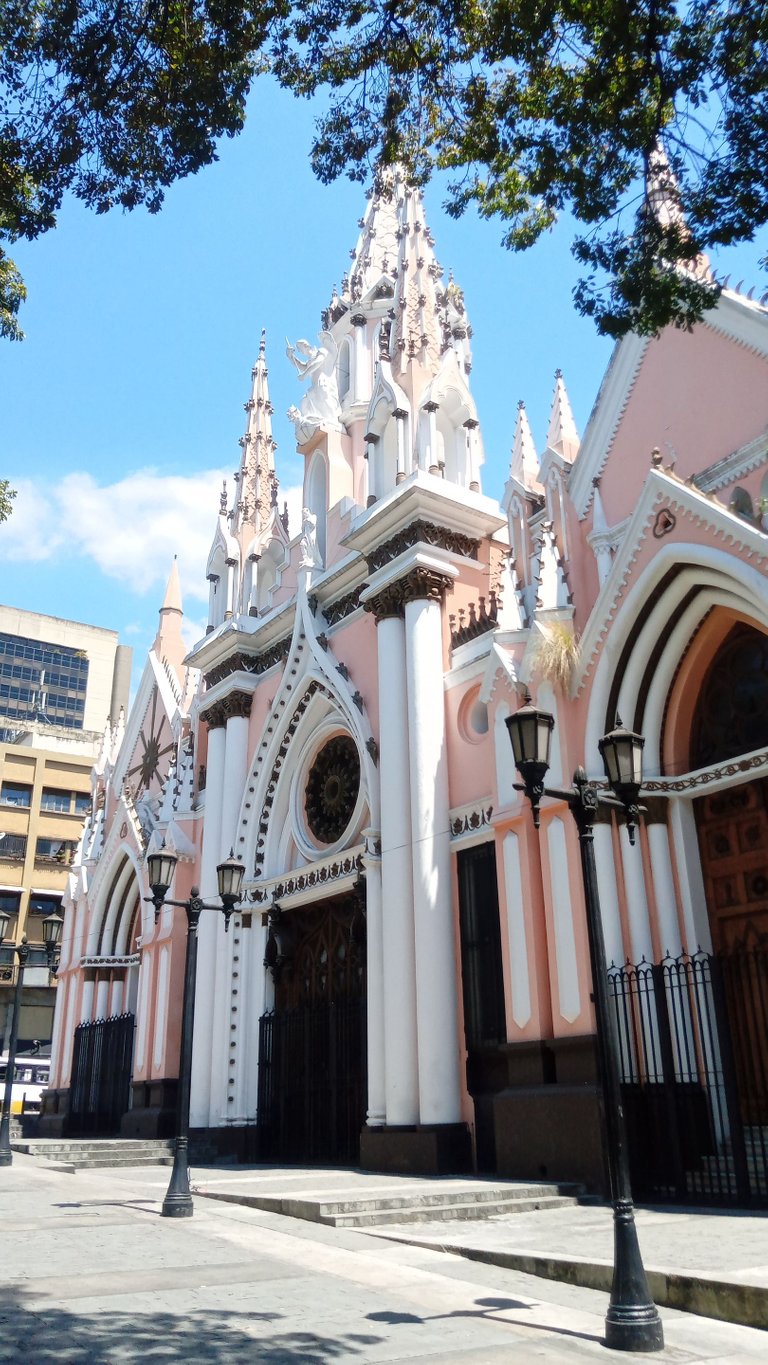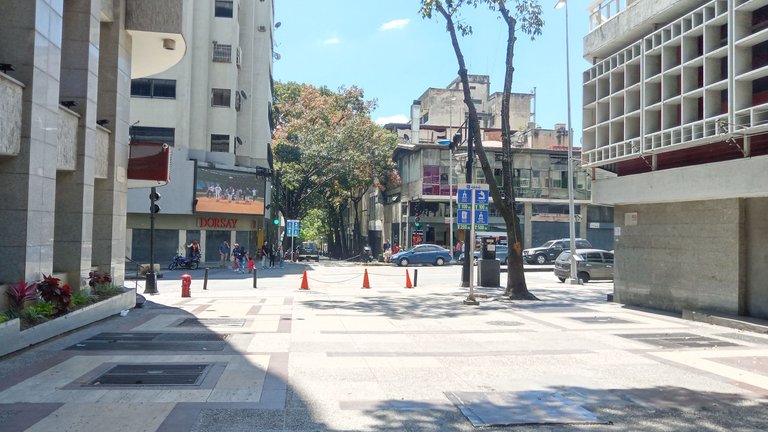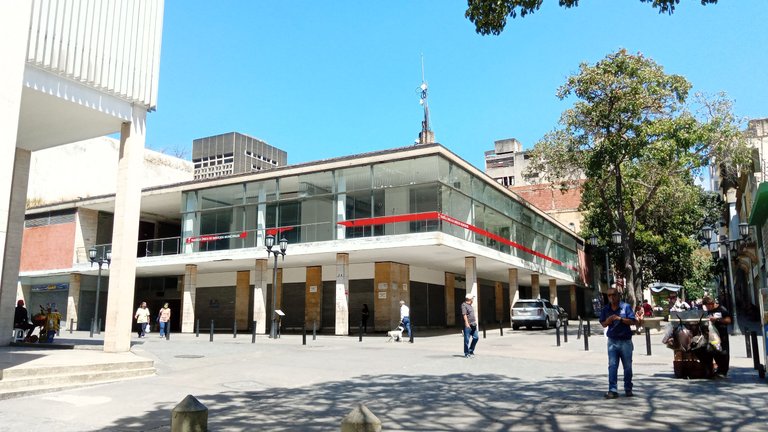 Al cruzar la avenida, me encuentro con La Casa de las Primeras Letras, data del siglo XVII construida en un estilo neoclásico, ubicada en la esquina de Veroes, se dice que existe desde la fundación de la ciudad y fue la primera Escuela Pública, tiene un alto valor histórico ya que esas estructuras el maestro Simón Rodríguez, impartió enseñanzas a Simón Bolívar, de la misma manera el Prócer cubano José Martí, también dicto clases en ella, estas instituciones educativas se encargaban de formar a los jóvenes en la escritura, lectura, operaciones de cálculo y formación cristiana. Hoy en día en su recuperación funge como espacios abiertos de entretenimiento para niños y adultos y promueve la lectura. Por su gran legado es un patrimonio histórico de la nación.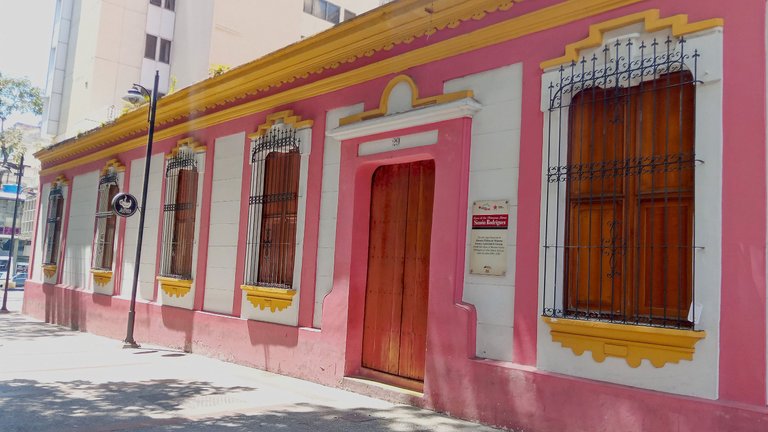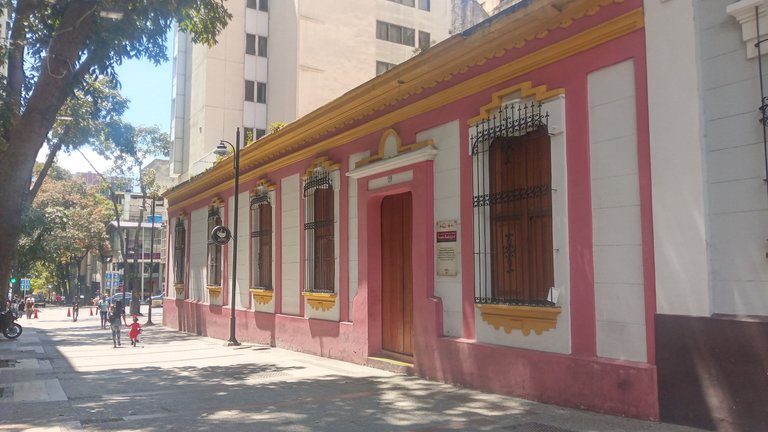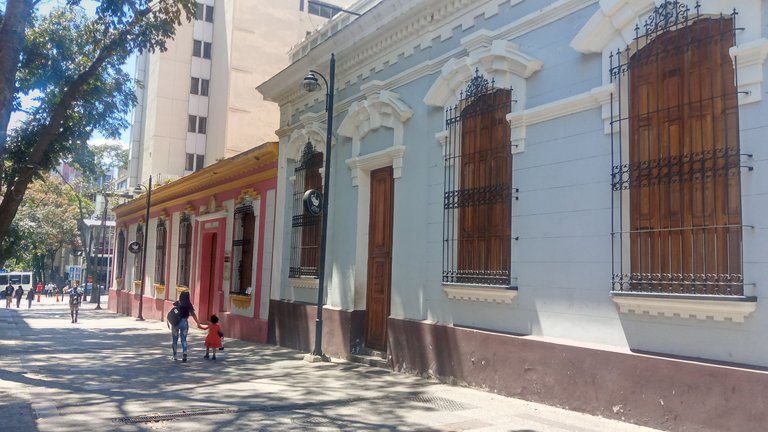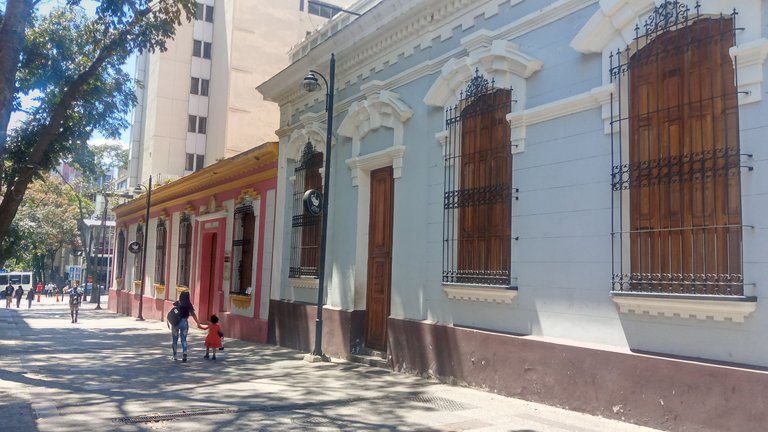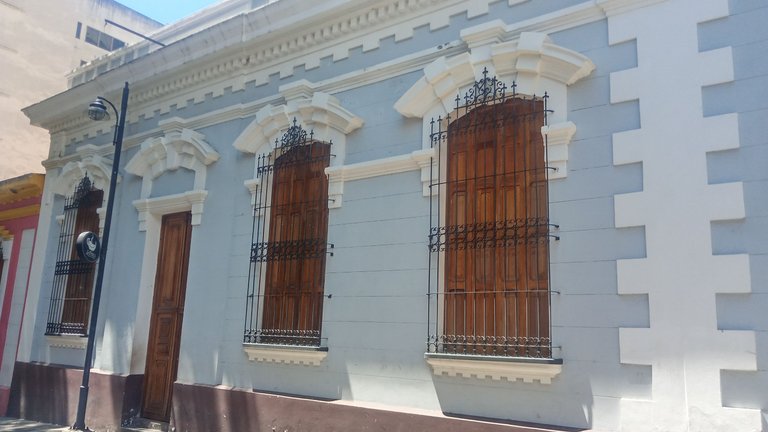 Ya estoy terminando mi paseo, fue un día muy agradable, me despido con esta reflexión. Es bueno tomarse un tiempo para visitar nuestros lugares históricos, para recordar siempre ¿Quiénes somos? ¿Y de dónde venimos? Una premisa importante para conservar nuestro arraigo.

---
---