Participants in the automatic draws of the SORT token ~ Week 2 ~
The raffles begin and I wish all the participants good luck.
Remember that you have a ticket for every 10 SORT tokens and that the winners will be announced throughout the week with their respective publications.
Participants: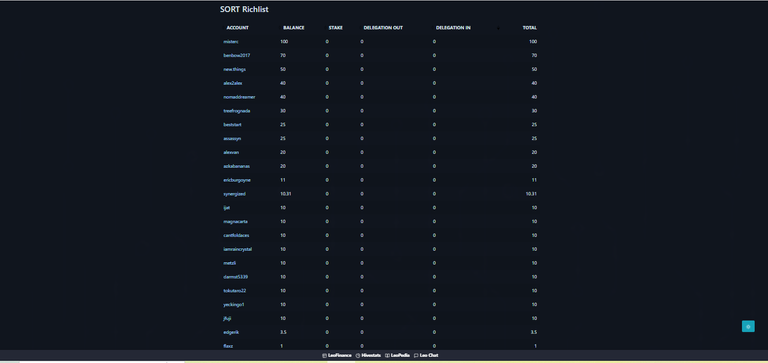 Awards:
First draw
Second draw (nfts)
Drone technology
Eco energy
Open source
Police equipament
Printers Upgrade
BLOOD MAKER
LEMELL REFUGEE
LICHEN BEAST
PELACOR DECEIVER
SILENT SHA-VI
Third Draw
The prizes will increase week by week as the token gains traction.
If you like draws and you like to receive dividends, the token that has everything "SORT" has arrived.
Perpetual lottery ticket that distributes dividends 1 Ticket for every 10 Sort Tokens Gives the right to participate in multiple raffles without the need to sign up.
You can purchase your Sort tokens here:
https://hive-engine.com/trade/SORT
Token Sort White Paper
TOKENOMICS of the SORT token in detail.
SORT Token Utilities
Use of resources obtained from the sale of the SORT token
Use of the returns obtained by the SORT token
Draws for pre-sale buyers
---
---