Meditaba el viejo en su sillón / The old man meditated in his armchair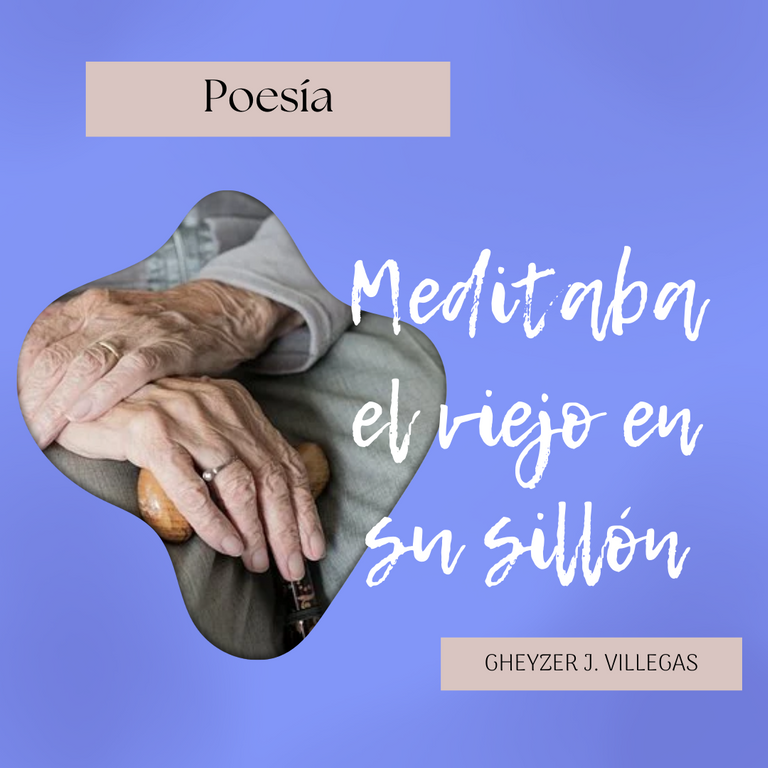 Fuente
---
En la espera no hay emoción si quien espera no se beneficia. La paciencia es virtud de sabios, los apresurados rara vez piensan en el futuro, o en las consecuencias de sus actos. El futuro en un horizonte en los planes del que tiene visión y orden. En el desorden no pasado, y el presente no tiene valor.
Palabras que murmuraba el viejo, sentado en su sillón mientras miraba correr a sus nietos. No miraba nada alentador en sus discusiones ni en sus reclamos sin sentido. Pues como ambiciosos piratas procuraban cada uno su parte, sin ocuparse en las necesidades de nadie más. La avaricia es una enfermedad que engaña a quien la padece. Le hace sentir bien cuando por dentro se come sus entrañas.
Las nubes se mueven porque el viento las empuja. La lluvia cae cuando la nube se colma, cuando el viento la golpea, cuando choca con otra nube. El invierno es más frío cuando hay viento fuerte. El viento causa muchas reacciones, igual que la ira y el rencor oculto, que empuja los pensamientos, que golpea los sentimientos y que convierten pequeños problemas en tempestades.
Elige la doncella mandarinas en el huerto. Las más grandes, las más suaves, las más maduras y dulces. Ha aprendido, con el paso del tiempo, a reconocer cuando están ácidas y cuando están deliciosas. Aprende a discernir la idea sana de la perniciosa, y no te dejes engañar por las apariencias. El arcoíris parece un arco desde donde lo miras, cuando en realidad es un círculo.
Todo esto meditaba el viejo en su sillón. Mientras se adormecía su corazón entre ideas tristes y melancólicas. Poco a poco fue cerrando sus ojos, hasta que se durmió sin pelear y sin cubrirse del frío de la noche agónica.
---
---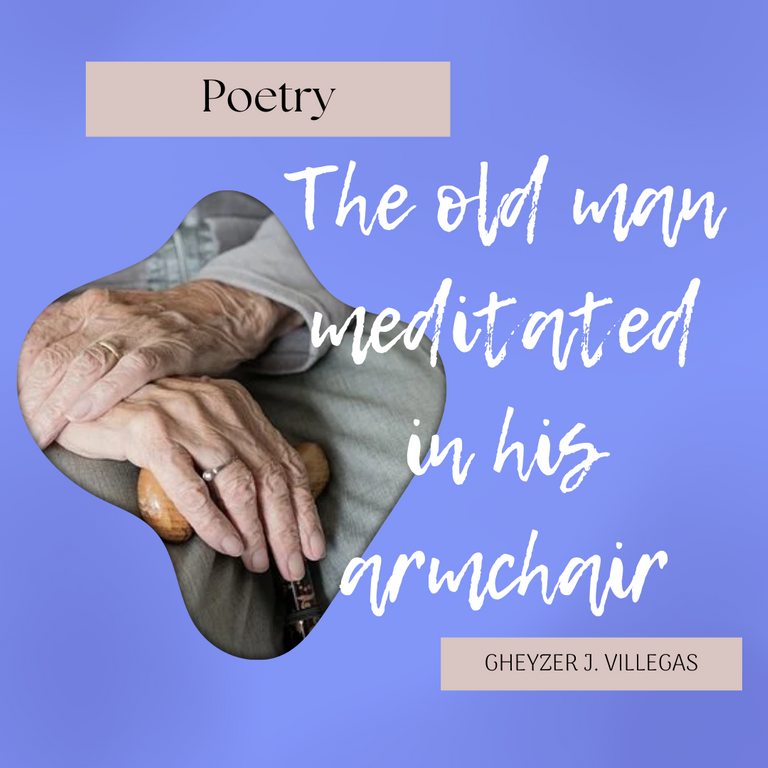 Fuente
English version
In waiting there is no emotion if the one who waits does not benefit. Patience is a virtue of the wise, the hasty rarely think of the future, or the consequences of their actions. The future in a horizon in the plans of the one who has vision and order. In disorder no past, and the present has no value.
Words muttered by the old man, sitting in his armchair while watching his grandchildren run. He did not see anything encouraging in their discussions or in their senseless claims. For like ambitious pirates they each sought their own share, without concern for anyone else's needs. Greed is a disease that deceives those who suffer from it. It makes you feel good when inside it eats your insides.
Clouds move because the wind pushes them. Rain falls when the cloud fills up, when the wind hits it, when it collides with another cloud. Winter is colder when there is strong wind. The wind causes many reactions, just like anger and hidden resentment, which pushes thoughts, which hits feelings and turns small problems into storms.
The maiden chooses tangerines in the orchard. The biggest, the softest, the ripest and sweetest. She has learned, over time, to recognize when they are sour and when they are delicious. Learn to discern the healthy idea from the pernicious one, and don't be fooled by appearances. The rainbow looks like an arc from where you look at it, when in reality it is a circle.
All this the old man meditated in his armchair. While his heart was lulled to sleep by sad and melancholic ideas. Little by little he closed his eyes, until he fell asleep without a fight and without covering himself from the cold of the agonizing night.
---

---
---