The Problem with Blockchain Technology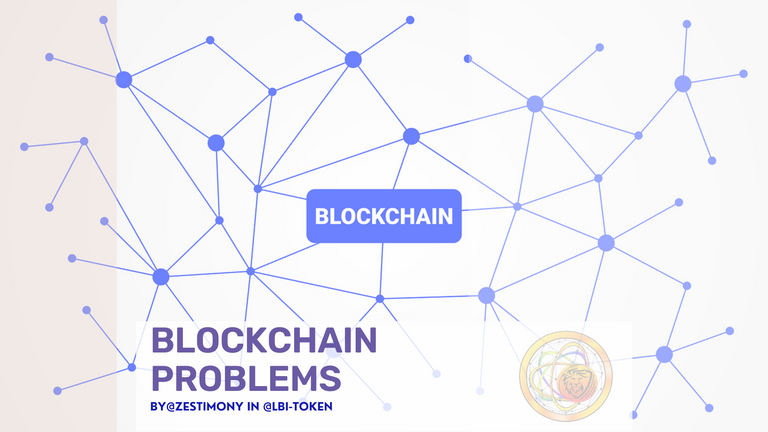 BY: @ZESTIMONY
---
A database system called the blockchain claims to store data in a manner that makes it very difficult or perhaps impossible for someone to try to change it or even try to fake it. With no need for a centralized storage system, the blockchain offers to store blocks of data, each block comprising some records, and distribute these blocks over a vast network of computers. With all this, the blockchain pledges to be a revolutionary method of preserving data and transactions through a network that is more secure, privacy-focused, indelible, and revolutionary.
The blockchain is quite sensible and beneficial in many different ways. It is a distributed storage system, which means that individuals will be able to gain access to and use less expensive storage equipment. Because it will be nearly impossible for all computers running a network to go offline at the same time thanks to its distribution network, blockchain storage solutions will have higher uptime than traditional centralized storage systems.
The decentralization of the blockchain is another distinctive feature. The blockchain's broad feature of decentralization allows it to automatically verify and validate transactions without human input. This will also imply that there will be no transaction delays and no human errors.
Problems with Blockchain Technology
You'll be interested to learn that there are indeed two sides to anything in life; and this is true for blockchain technology as well. No matter how thrilling a technological advancement may appear, it always has advantages and disadvantages. Let's examine the blockchain's drawbacks in more detail.
One issue with the blockchain is that it leaves no space for error; after any data has been written into it, it stays permanent and difficult to modify or remove. Data cannot be deleted using this design principle, and editing is also constrained. As a result, when an issue is discovered, a whole new chain (hard fork) is frequently started because there is nothing that can be done to fix it.
Also keep in mind that very little human input is needed for the blockchain to function. Could this result in job loss for some?
Another issue that frequently arises is the ease with which storage in blockchain networks becomes a concern. First off, setting up a blockchain takes a lot of storage (really harddrives), and all these storages must have a high storage capacity because data is saved forever without the possibility of erasing or removing it. As a result, storage is quickly used, which could result in greater operating expenses for blockchain managers.
Another problem is that in order to access the blockchain, one needs use private keys, which are particular sets of keys that have been created on the blockchain specifically for a given person. At finest, these keys are difficult to spoof, but at worst, they are difficult to recover and occasionally impossible. This implies that when a person or organization misplaces their keys, they are completely out of luck. What an unsettling idea!
The fact that the majority of blockchains still use an ineffective system for confirming transactions, such as proof of work (mining), is also troubling. Some environmentalists believe that blockchain technology may not be safe for our environment because it demands significant energy expenditures to operate such consensus mechanism.
Final Words
Due to the fact that blockchain technology is still in its infancy, we can pardon it for having numerous faults and some incorrect implementations. However, this technology has so many unrealized potentials that its advantages and uses surpass its drawbacks.
Posted Using LeoFinance Beta
---
---