I'm Planning Another Art Portrait Commission On My Shop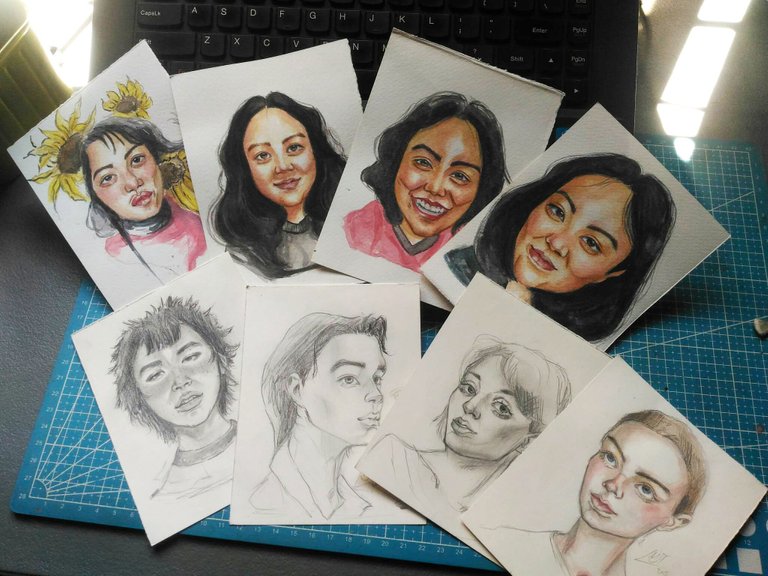 Hi! It's been a while. February kept me occupied, and a lot of things happened last month. We go on trips before we experience reality again. My cousin finally experienced face-to-face class for the first time in college, and he is not used to it because he is away from us now on his own. I was telling myself not to cry before. You never know what a person means to you until you realize they are going to be gone for a long time. The time that my dad hugged my cousin, which he never did to him, made me cry (spoiler: I did cry secretly in the car, dang it so hard the tears keep going, thank god we got home at night so no one saw), and the funny thing is that my cousin looks like he is going to cry. He told me, "Just imagine I go on a week's vacation away".


Last week I've been busy preparing what I need for my new ideas for my shop. So yeah, sleepless nights Heh. Maybe next month I will open a watercolor portrait commission in my shop because people are asking about it. So I am practicing again. For weird reasons, every time I take a break from painting portraits, I always forget what technique to use.


Watching the artist that inspired me to draw helps a lot. Last week I bought watercolor paper because my stock is out and inflation is a pain in the ass, the price has risen drastically.


So yeah, I've been practicing for days now, and patience is the number one thing I need. Lol. I first practice sketching because that is the most important thing I do. The technique is the number one thing to keep in mind. I used to have that before, but when I tried digital art, everything was gone. Practice will solve that problem for me.

---
Sketches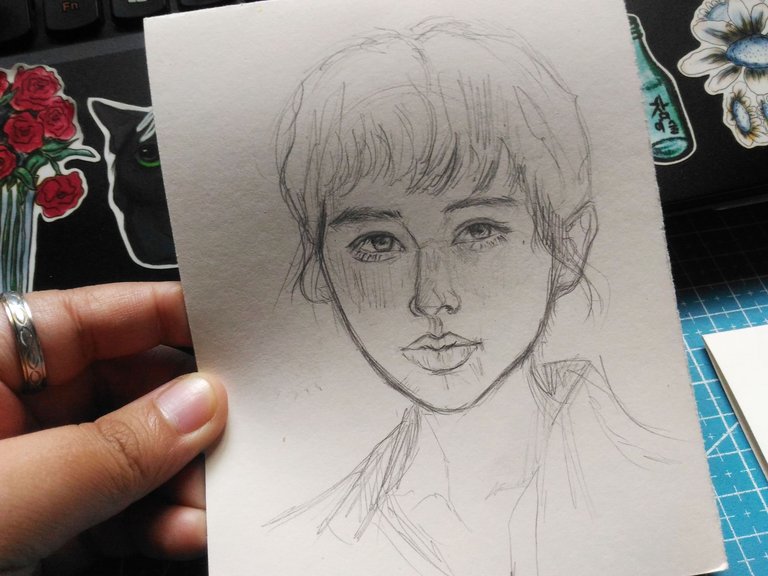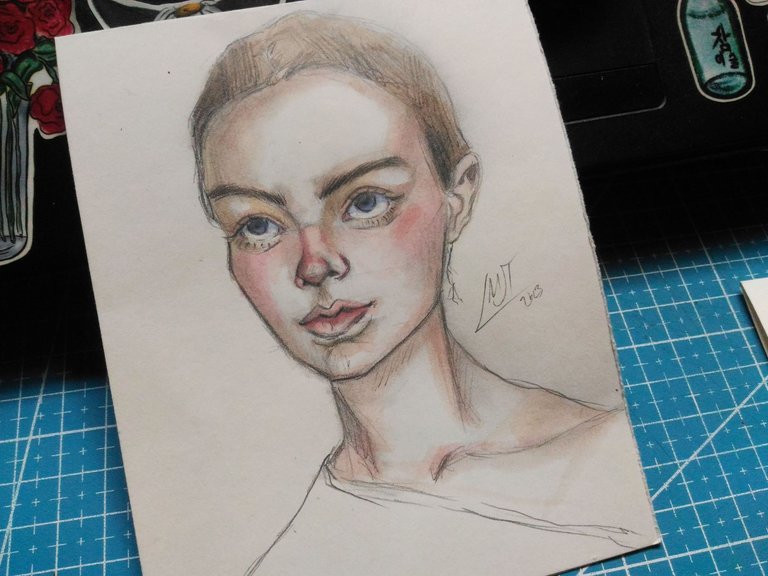 ---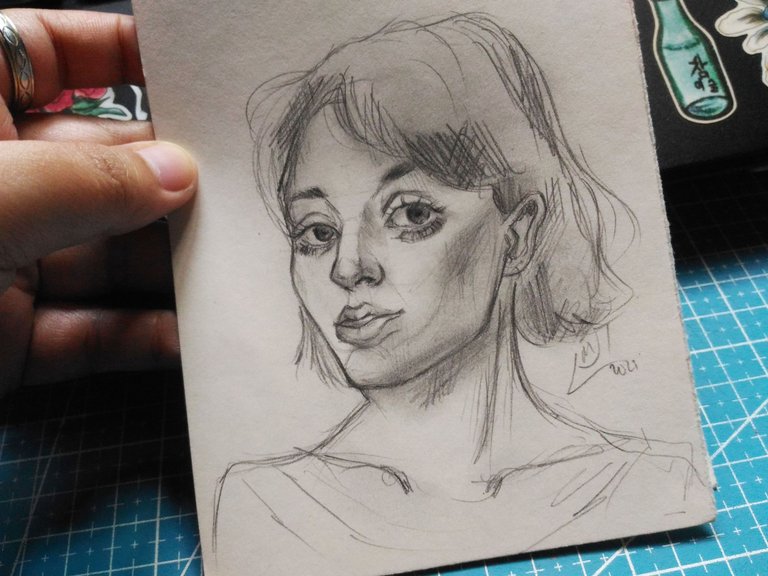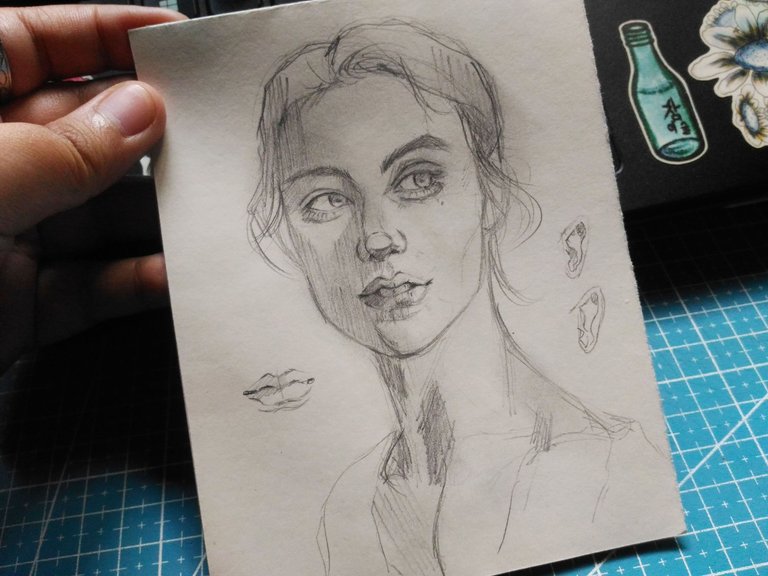 ---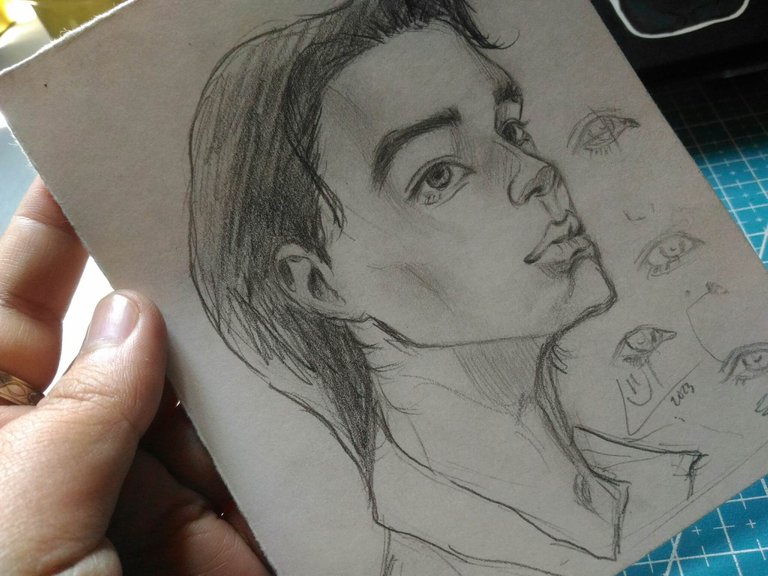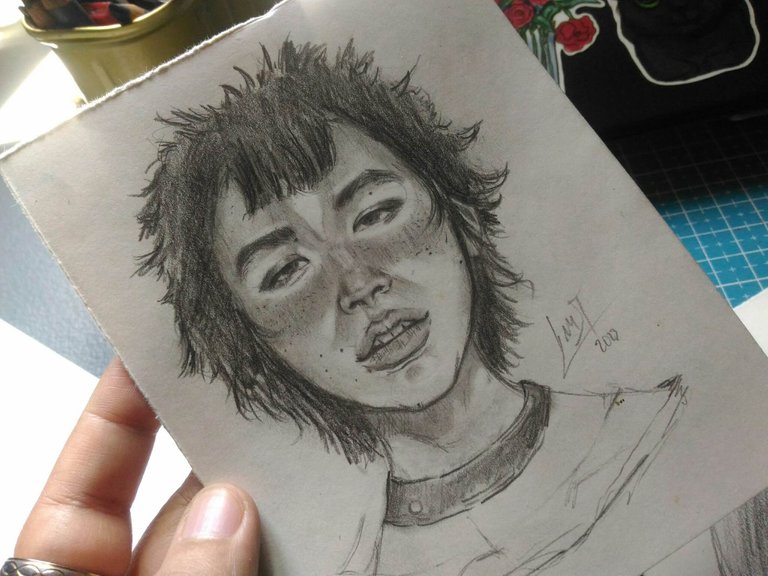 ---
These are the portraits I sketch for practice. At first, it is kind of hard, but when I use some techniques I learned from watching videos, it gets easier. Yeah, I think it works this time.


---
Materials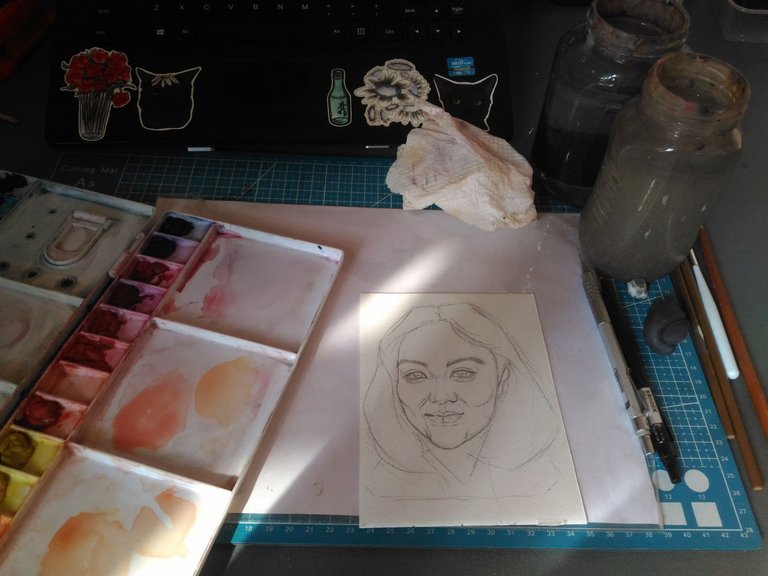 These are the materials I used for practicing my watercolor paintings. I haven't bought new material because the old is still perfectly fine to use.

---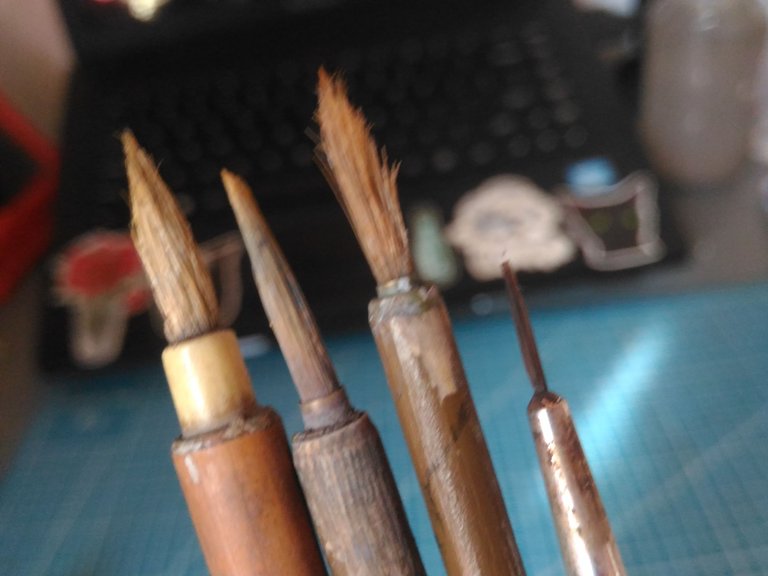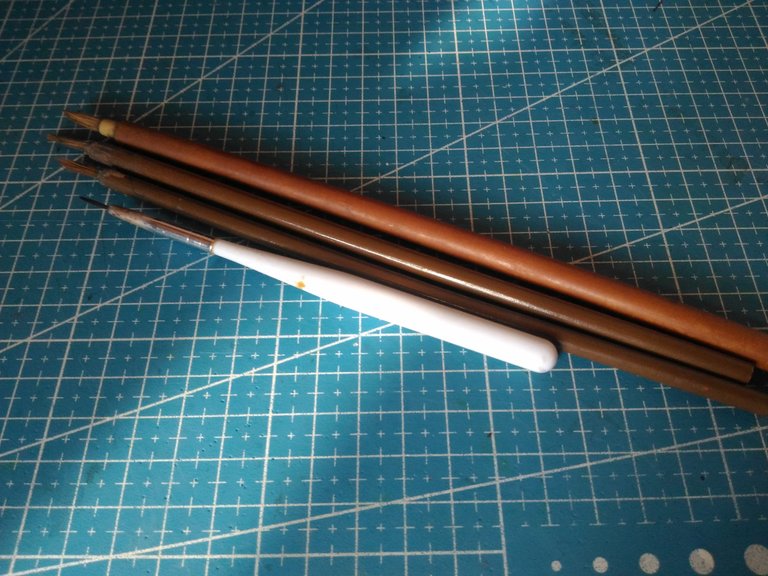 These are the brushes I used for painting. Most of them are calligraphy brushes, which are perfect for watercolor painting. I used small brushes and small paper, but some of them I used on big watercolor paper.
---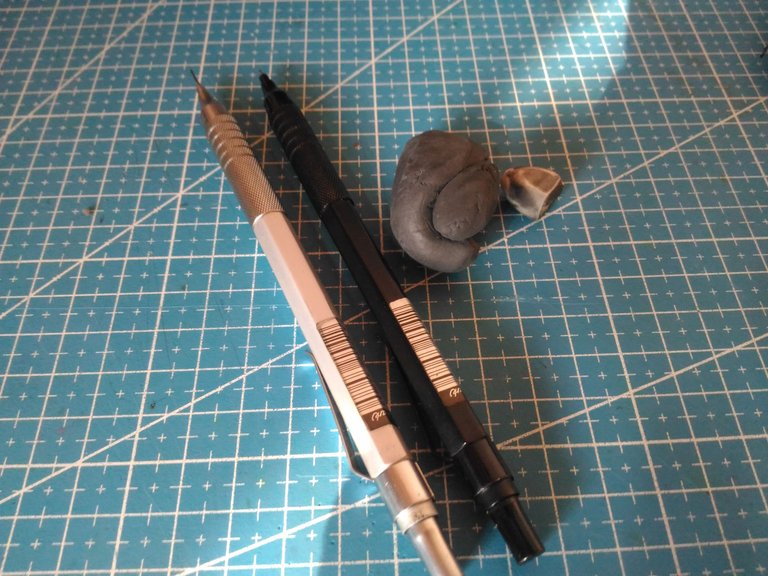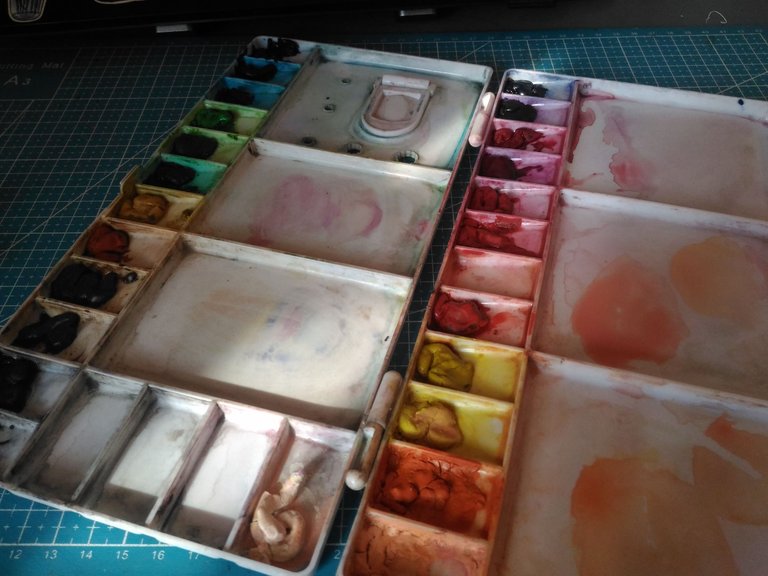 These two pencils are my favorites to use when I am sketching, and for the eraser, I used a kneadable eraser, which is perfect for erasing the graphite from the paper so the painting will not look muddy when you paint on it. And my watercolor palette has still been working since day one.

---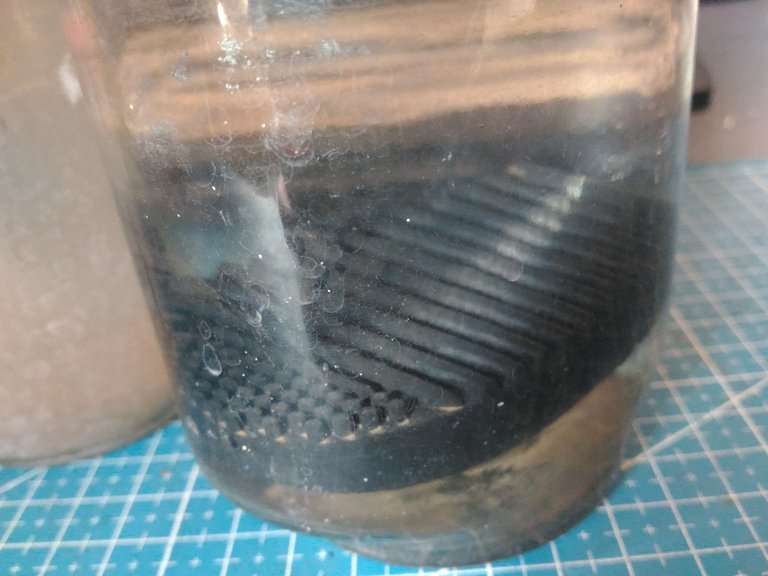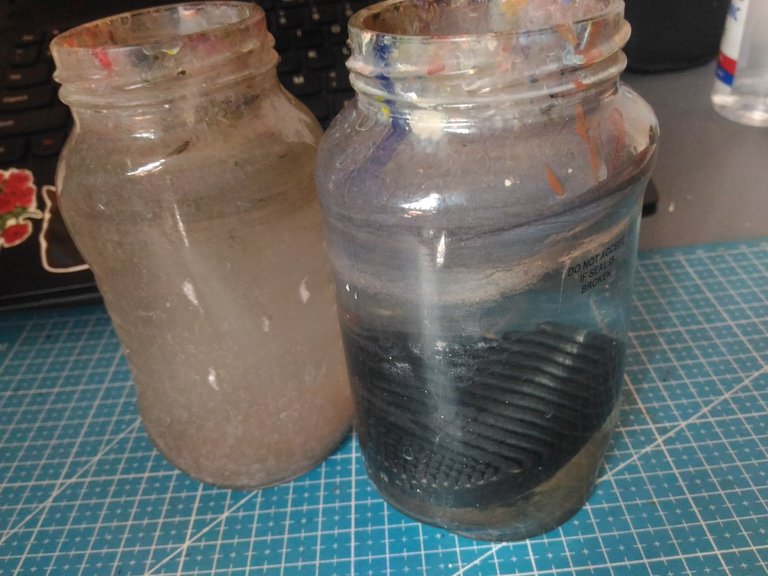 This bottle has been with me since day one of my painting career. You can see what I mean. LOL. The black thing inside the bottle is a silicone make-up brush cleaner, which I used to make my brush extra clean. Super helpful.

---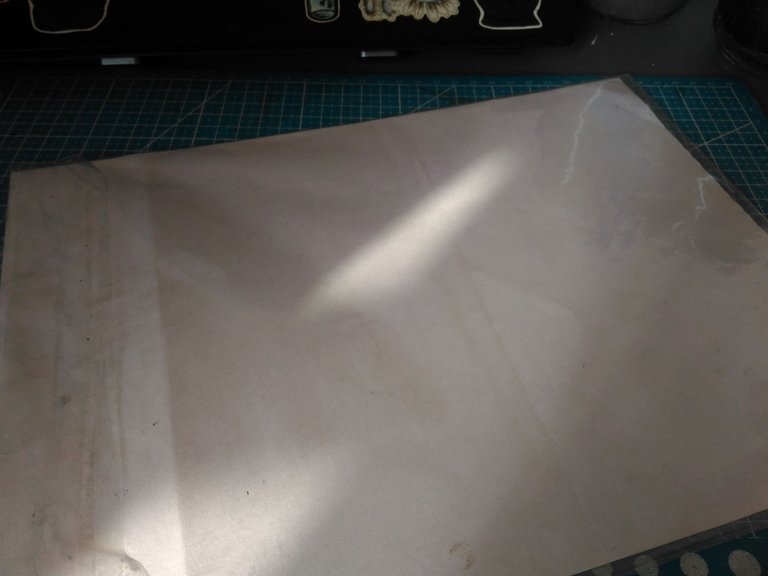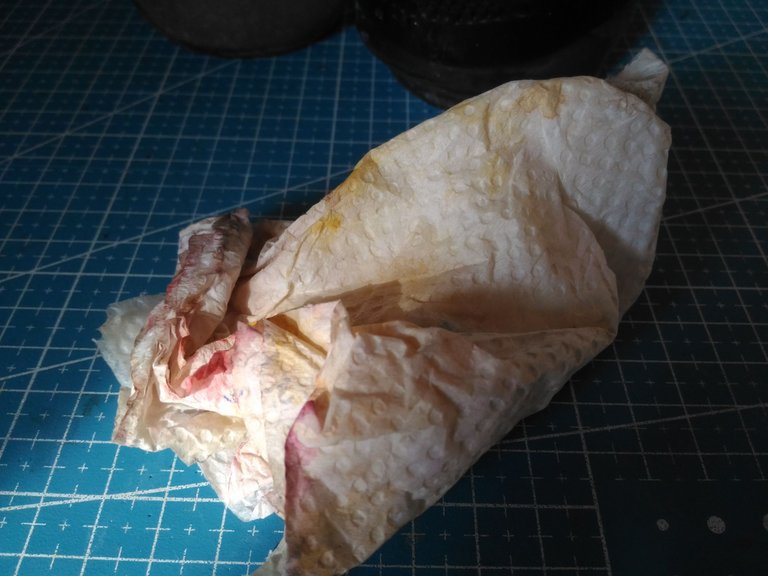 And I used this OPP plastic packaging with paper inside as my palette board; the other pallet was not enough, so I used this. And a tissue paper.

---
The Process (using cheap watercolor paper)
For this process, I used cheap watercolor, which I usually use. This particular watercolor paper works for me. I used Fabriano watercolor paper, the one with 25% cotton in it and cold-pressed. I like paper with texture on it. The size of the paper is 4.5 x 6 inches and 200 gsm, which is fine. I like this paper more than my Canson because both the front and back have texture on them.


I draw the portrait bigger than I'm supposed to. It's fine; it's just for practice. I am too excited to start. So before you paint on it, you need to erase some of the pencil marks on it so the paint will not look muddy when you paint on it.

---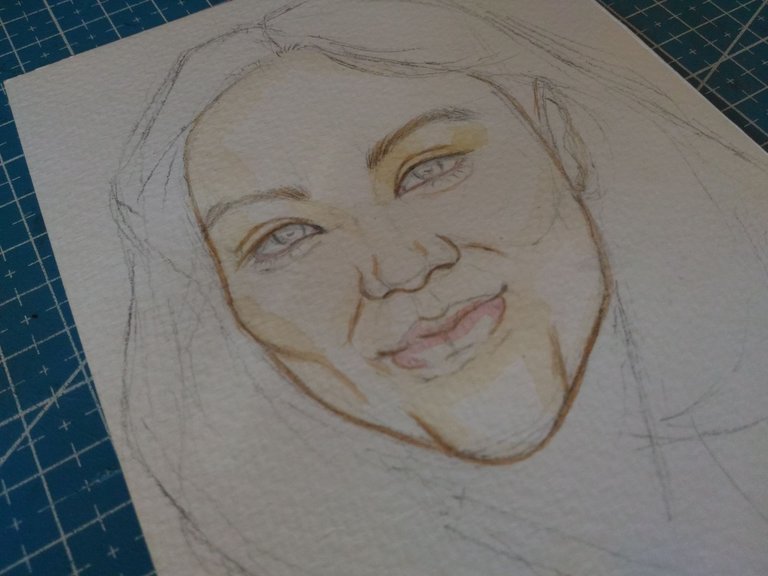 The first thing I do is outline the sketch with paint that is darker and closer to her skin color. This technique has helped me a lot.

---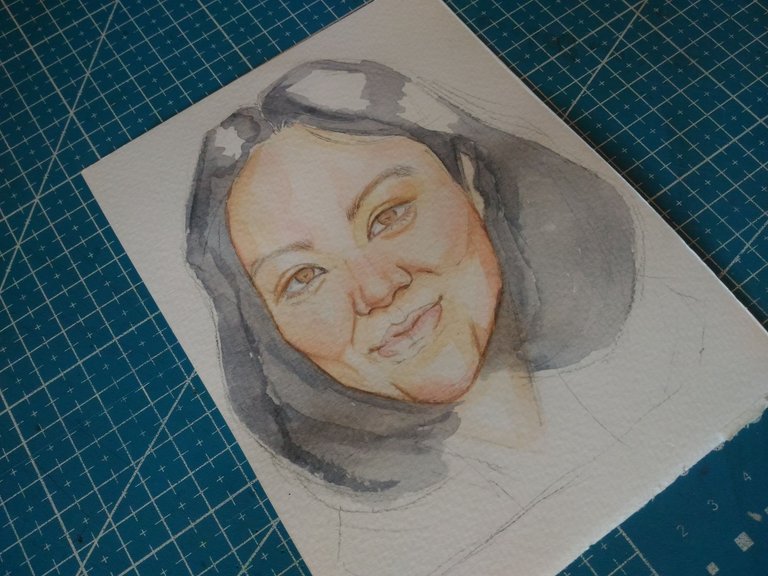 I like to paint in alternate parts. The thing I first start painting is the skin, followed by the eyes, lips, and eyebrows, and while the other part is still drying, I paint the other part. If you are in a hurry, you just need a blower to dry that part fast, but to save electricity, I just do that technique.

---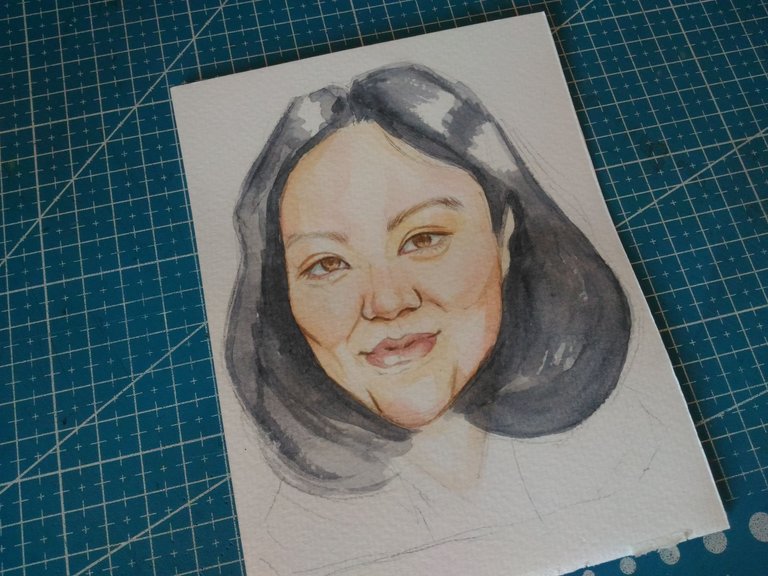 Just keep switching from one to another until you reach the opaqueness of the paint.

---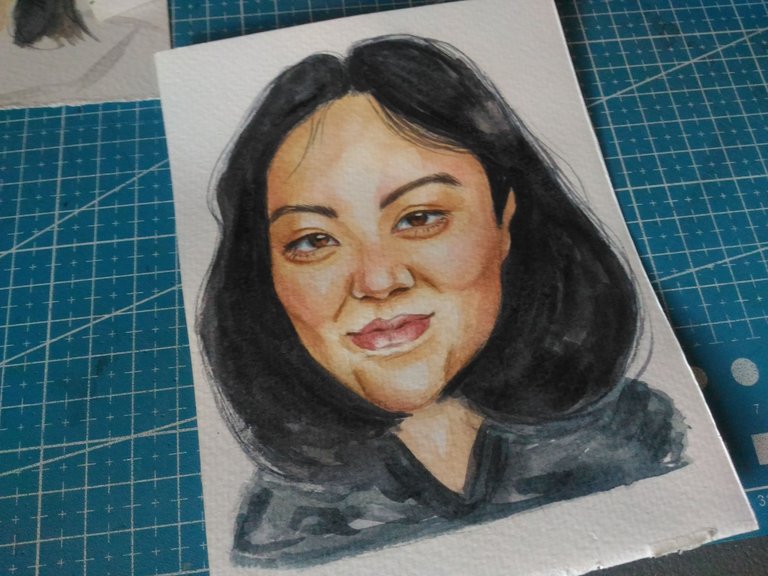 If you're using this paper, the wet-on-wet technique will not work on it because the paper is thin. I use a gentle amount of water and paint on it. One thing: if you wanted your paint to stay on the paper, you should use a good amount of water and paint and mix them well because it will make your paint chalky.

---
The Process (Expensive Watercolor Paper)
I used expensive watercolor paper for this painting. This is Canson cold-pressed paper, which is 300 gsm, which is thicker than the Fabriano I use. I think this paper has no cotton on it, which is sad. I am planning on buying watercolor paper that is made with 100% cotton. I have something in mind right now; maybe I will order it soon. LOL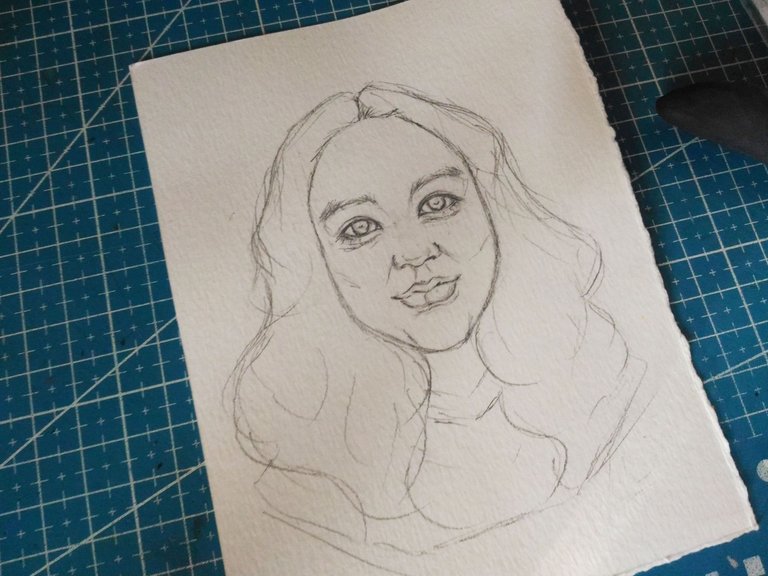 Same as the first portrait I painted. You need to use a kneadable eraser to remove the extra graphite from the pencil, so the paint will not look muddy when you paint on it.

---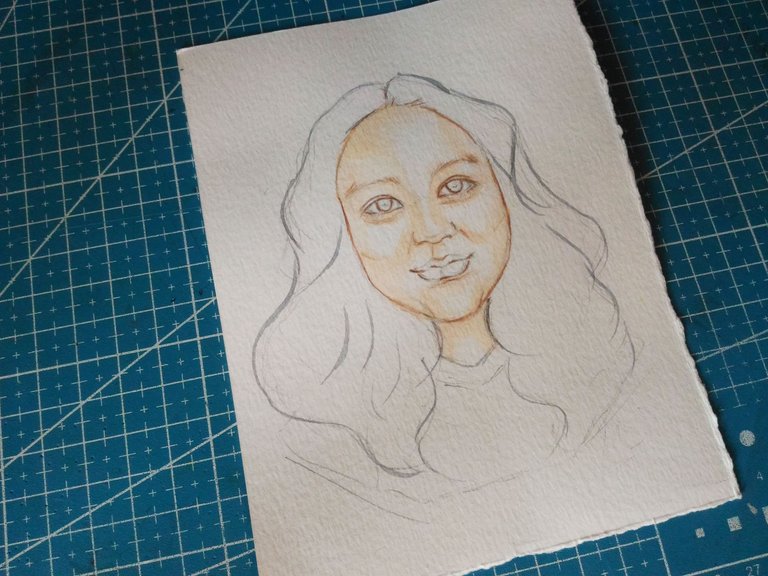 This is only my thing, but I always start with a line of paint. I always wanted to see my reference, so yeah. LOL

---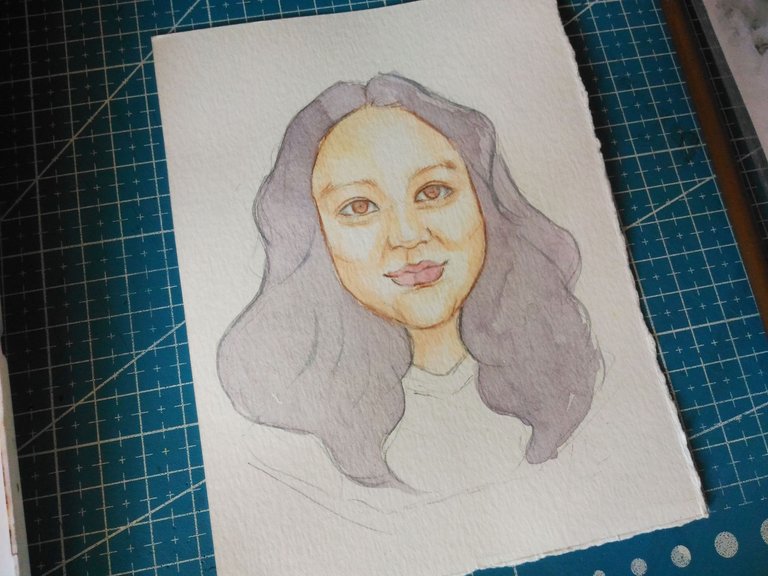 This paper holds pigment so well and absorbs it well too. I am liking it.

---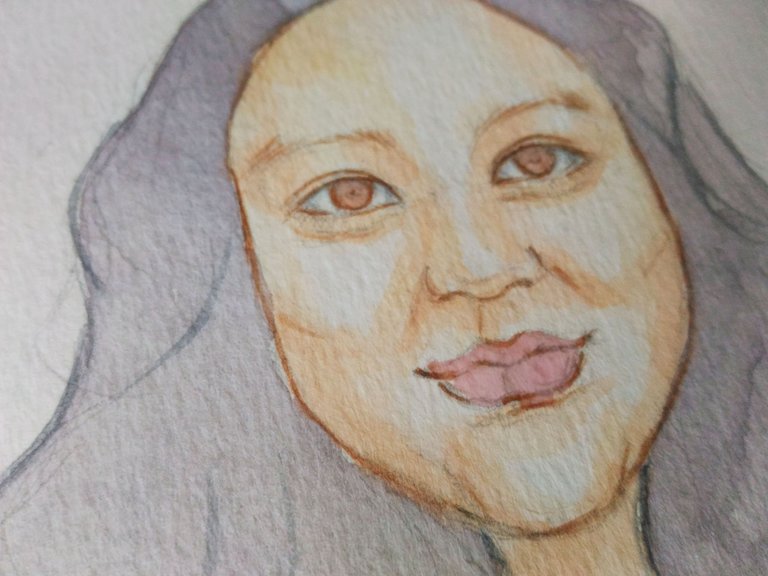 As you can see here, the line art of the paint is still visible. But later, it will blend with the other paint.

---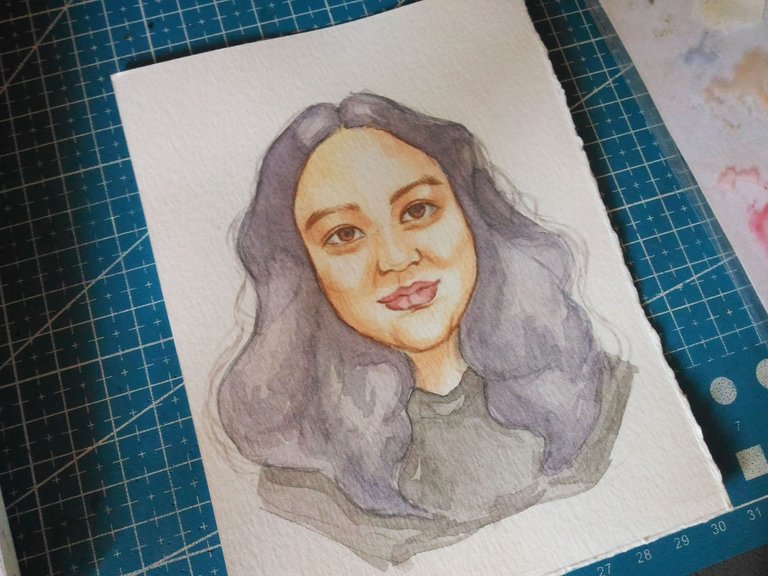 I never expected that this paper would do so well; I was wowed. Because before, I barely remember what my experience with this paper was. What I knew is that the paper is expensive, so I rarely use it.

---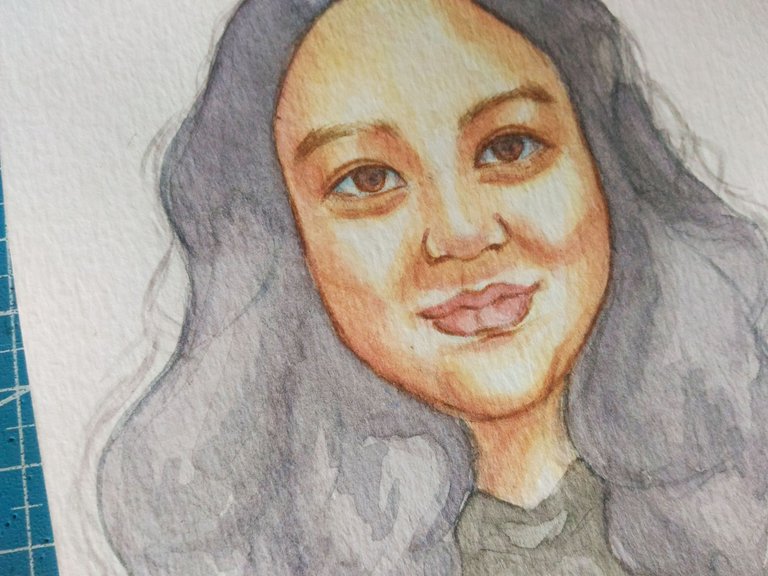 Look how the paint blends perfectly.

---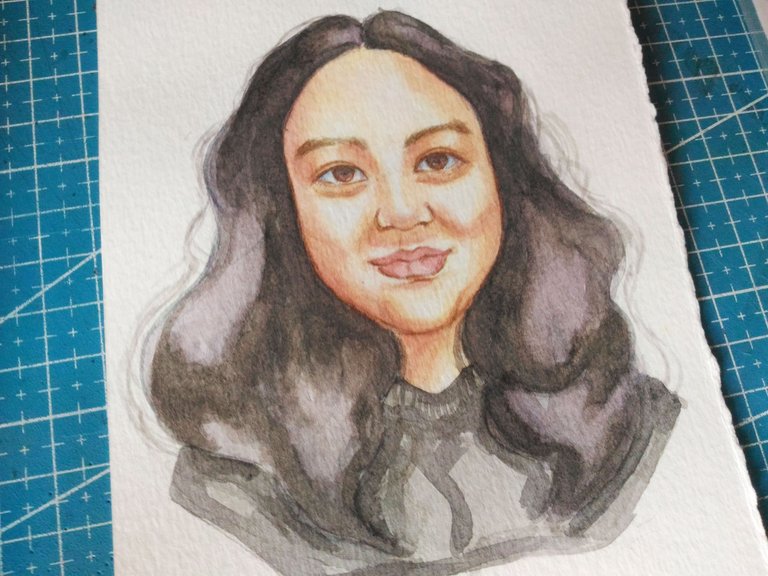 I just keep alternately painting part by part.

---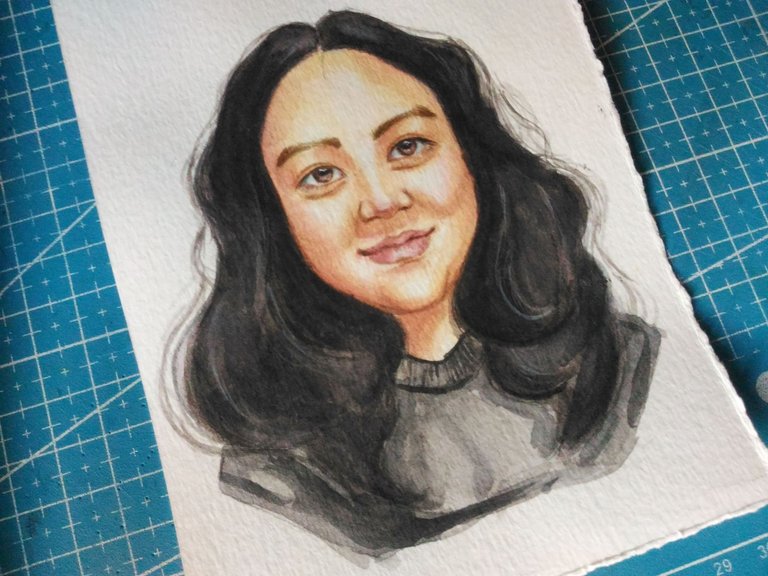 I like this paper so much. It didn't stress me much. I easily achieved the opaqueness I wanted. So for now, I am going to invest in good watercolor paper because, for me, the money I spent on this paper is worth it. Now I know why it is expensive: because it holds the paint well. Just be careful when applying because if you use the wrong color, the paint will not come off easily, and don't be harsh with the paper.

---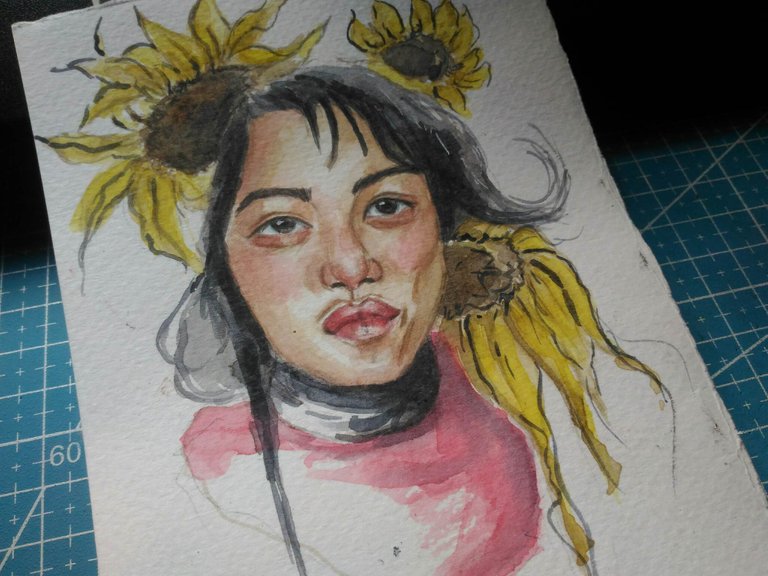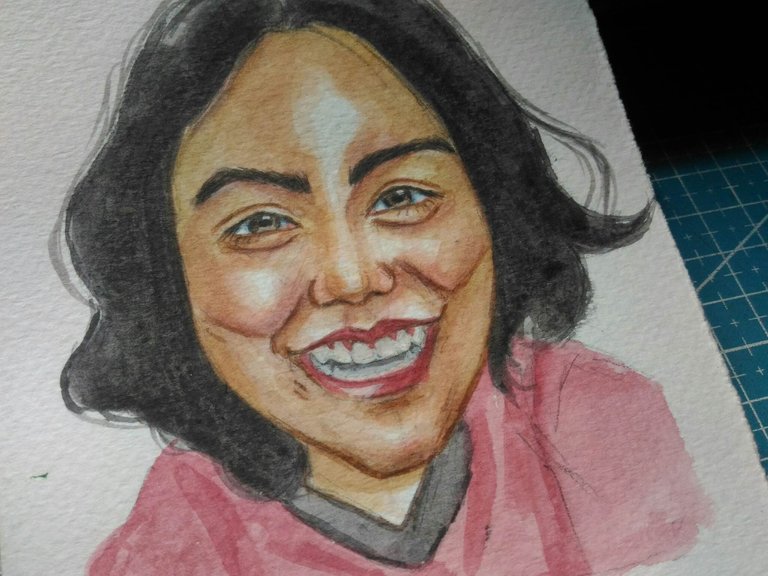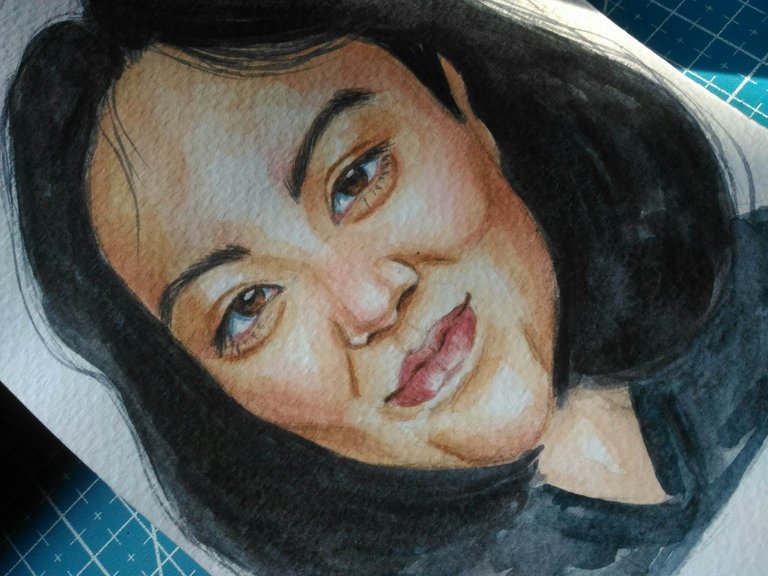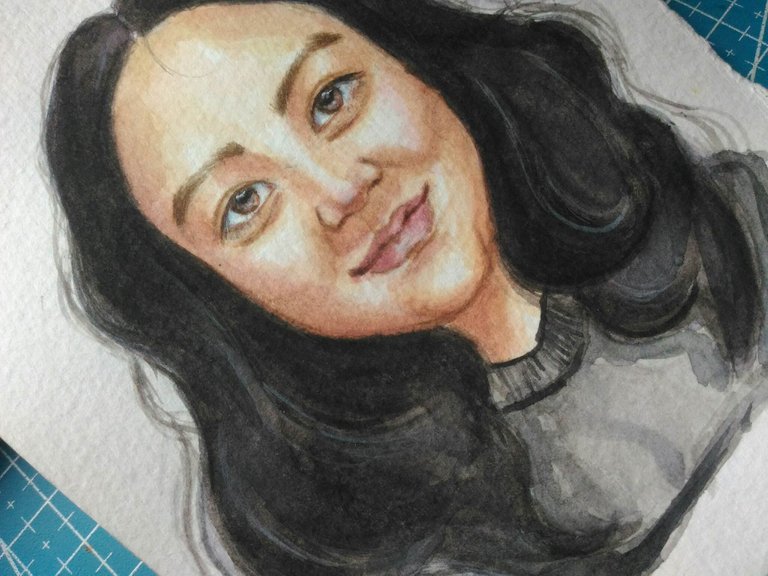 These are the few portraits I painted.
---
The years I spent painting portraits are now coming out well and I'm proud of myself for achieving this.

In conclusion for all of this, the one thing you need when opening an art commission is "COURAGE." If you don't have that, don't start it yet. If you feel that this is the time, do it! Don't let "doubt" dictate what your heart desires. Now that you're still alive, do the things that make you happy. You don't know what will happen to you the next day.

That's all I wanted to share about what I have been busy with these past few weeks or months. See you soon. Thank you so much for stopping by.

---

Visit my Shopee Shop.
---
THANK YOU
---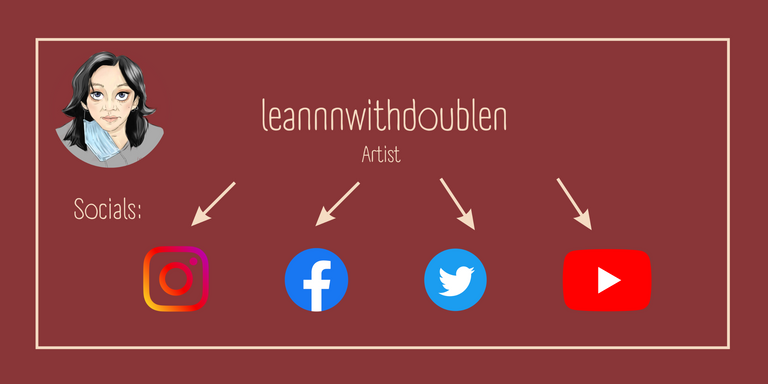 ---
---