Painting on Canvas Fabric and Testing Textile Medium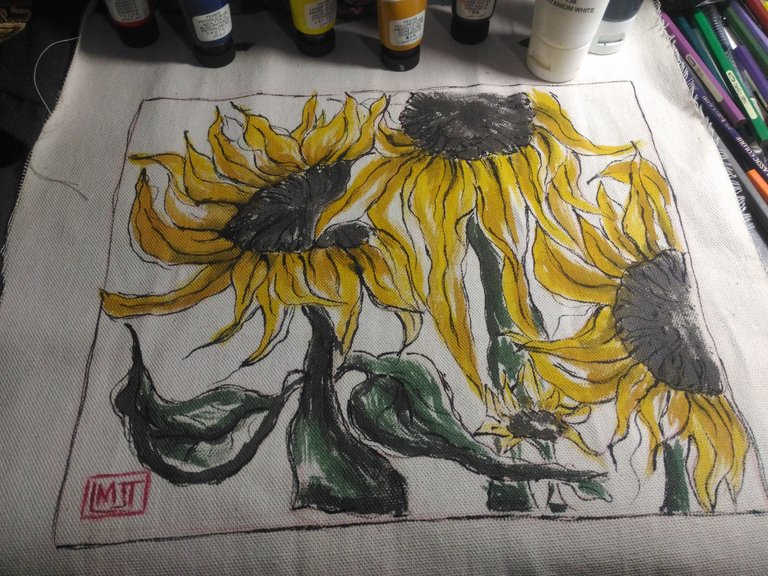 ---
A few years ago, I bought canvas fabric because I wanted to DIY my own canvas board, but it never happened. I suddenly switched to digital art, so my traditional art supplies got forgotten for years, and this year, in 2023, I decided to return to traditional art again, where my art journey started.


I was testing the textile medium I bought the one you use to convert acrylic paint to textile paint which you used for fabric so that the paint will not fade when you wash it. I am planning to paint a tote bag so I used the canvas fabric I had for practice. I painted a tote bag before but the paint faded after washing it once.

So I am gonna show what is the process and the result of it.
---
Materials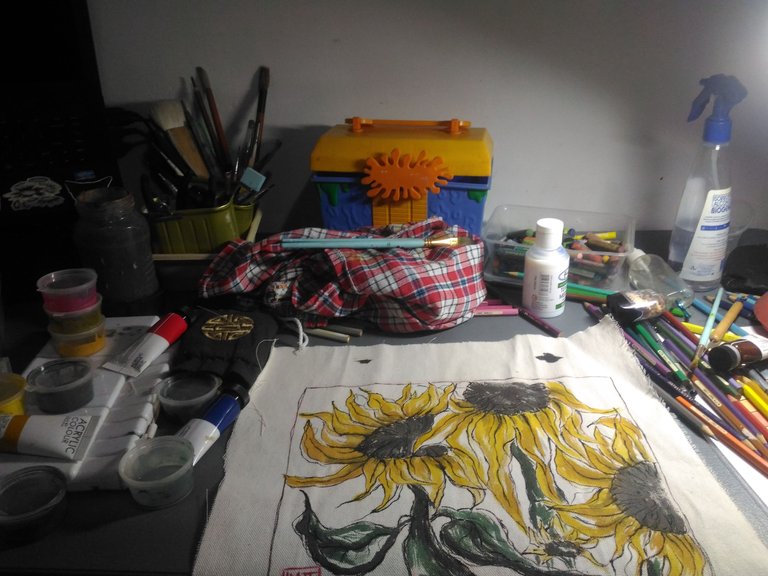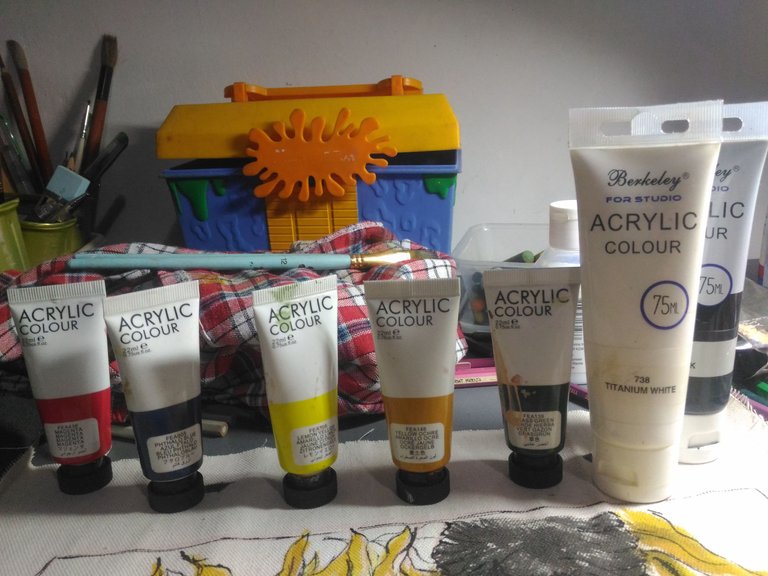 The first thing is the canvas fabric the important one and the acrylic paints.
---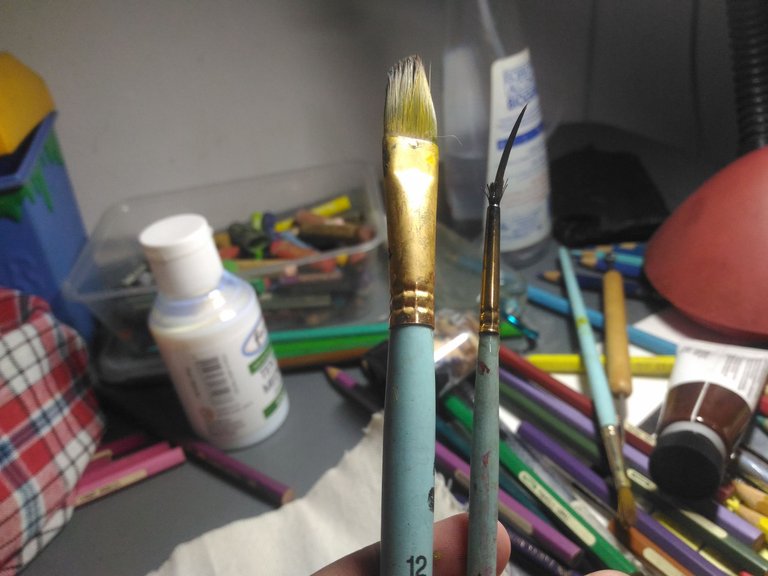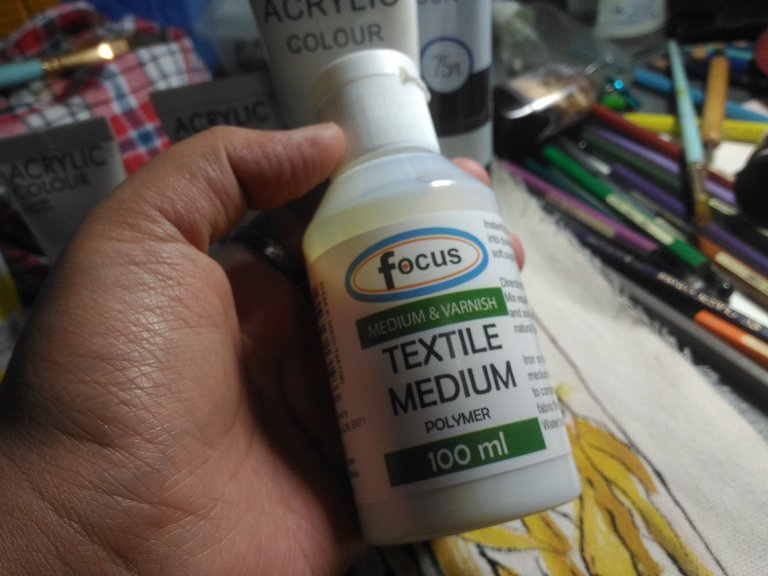 I only used two brush to my surprised this old brushes of mine works perfectly. I was shock about the detailed brush I experimentally cut to make it more detail. The next one the textile medium the reason why I try to paint on fabric. So I can see if the paint will fade if I wash it.
---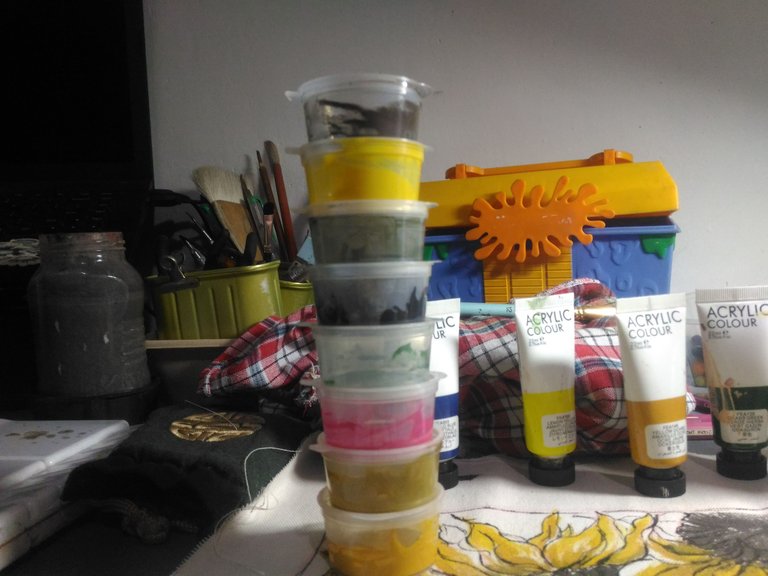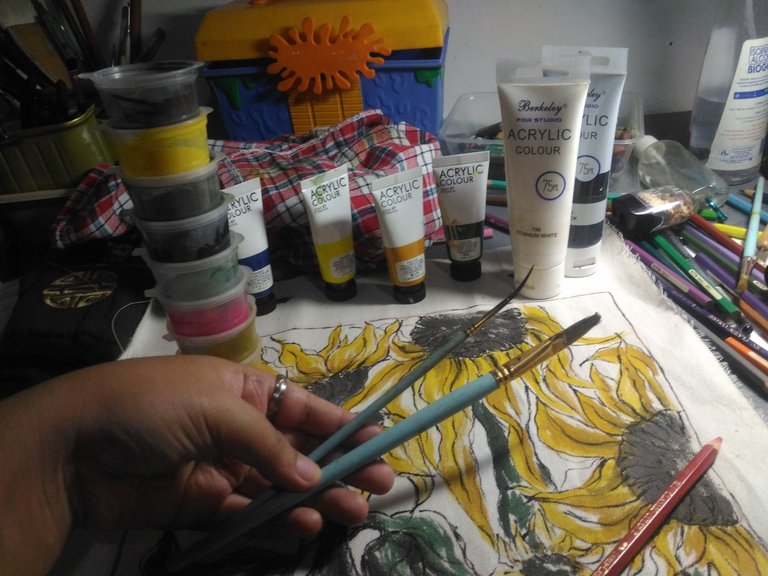 You need a pre-mix paint so time will not waste on mixing and mixing. The small container is a big help to store the used paints.
---
The Process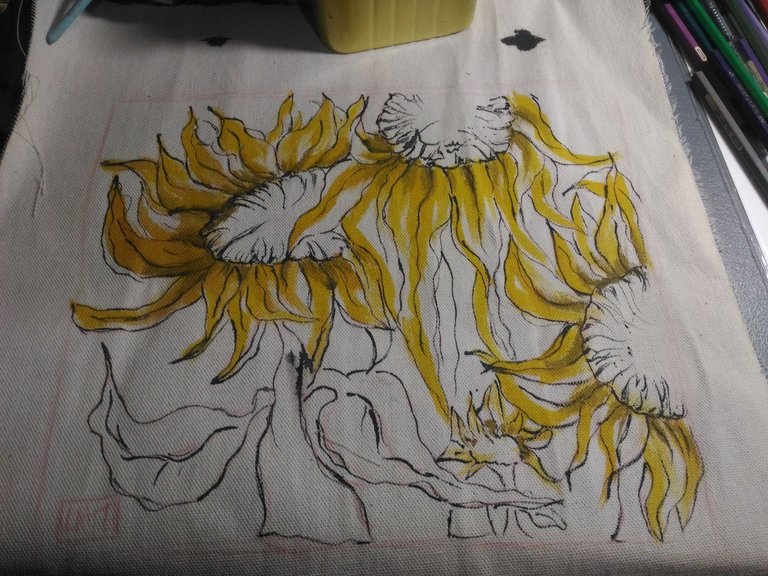 I forgot to take picture of the sketch. I was too excited LOL. So I started the painting with the sunflower's line art and then next is the petals I first layer it with a base color and I layer it with darker, for the shadow of it.
---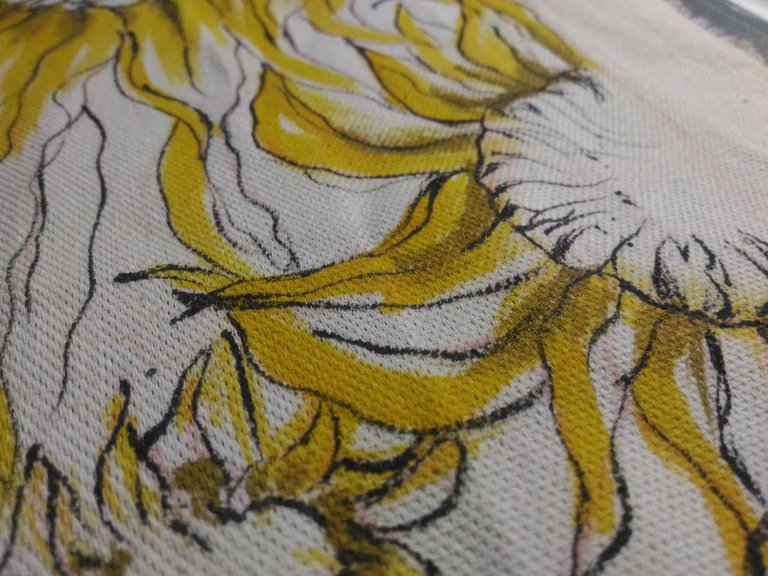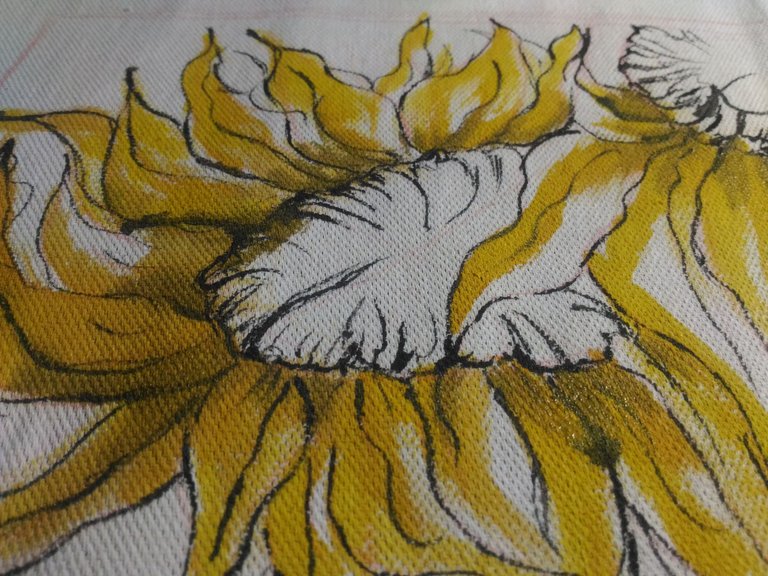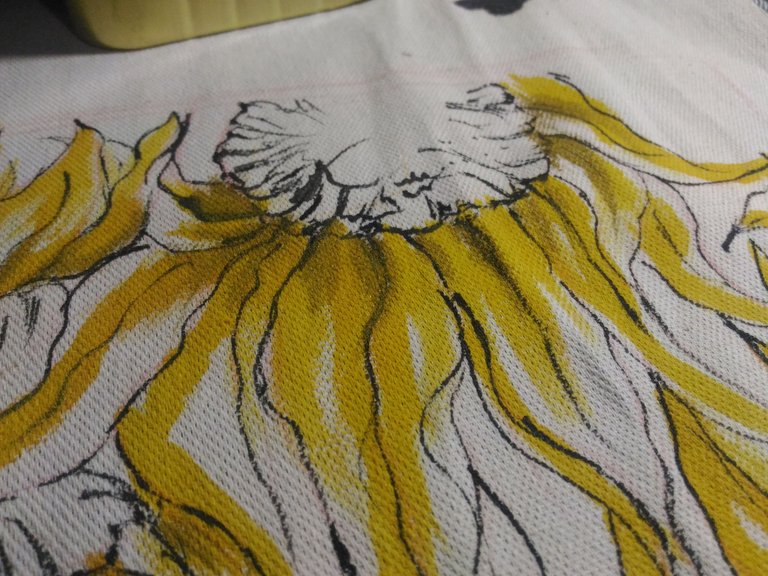 I did not fill some of the petals of the sunflower it will serve as a highlight of the paint. It's kinda like watercolor. After layering the line art some of the faded it's fine, I am gonna final touch on it.
---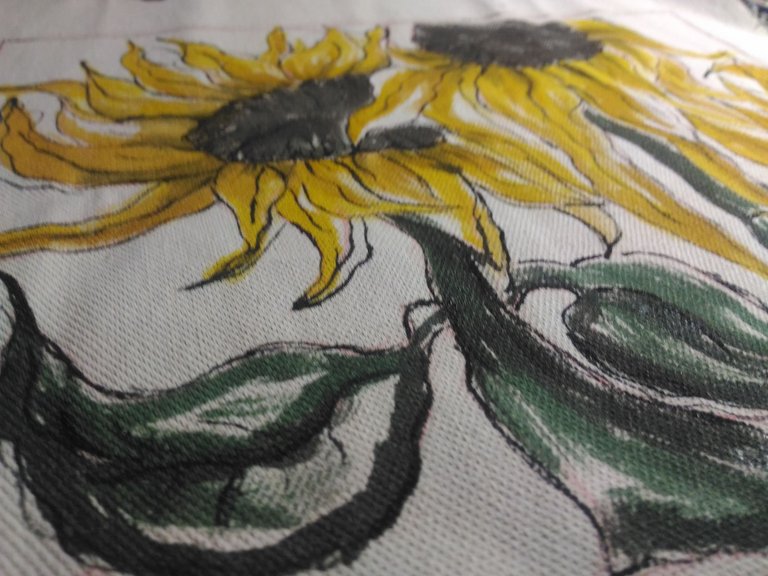 For the stem and leaves, I used earthy green not the usual color of the green parts. I used simple color of it to make it look minimalist.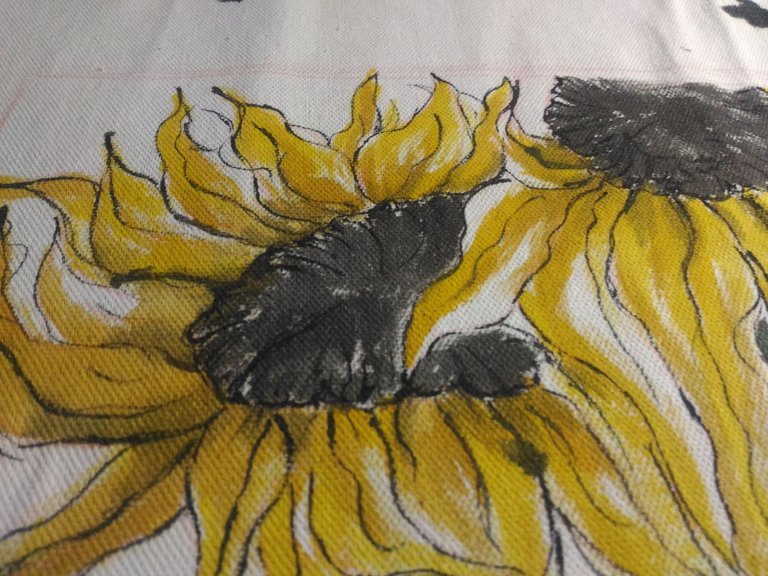 For the seed part, I use dark brown on it just it and I just layer the part with a lot of shadows in it.
---
I added black to the border of it.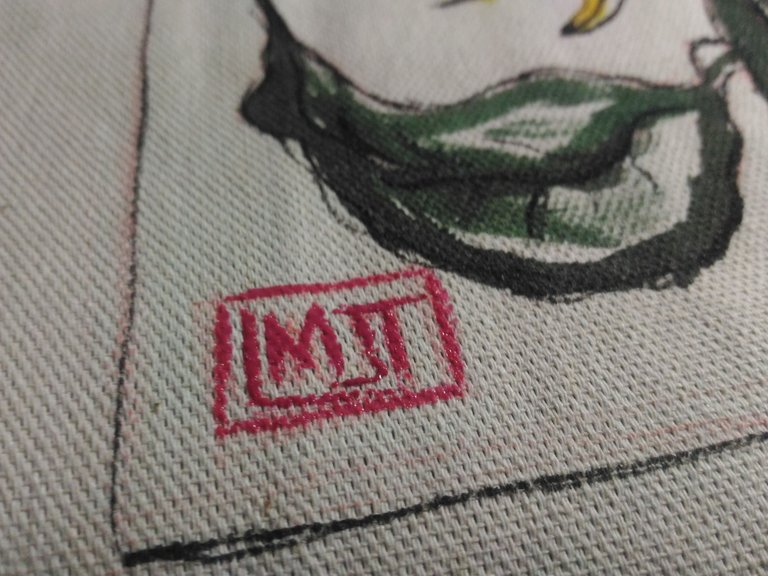 I added my signature to it not the usual I do with my signature, just for fun. heh
---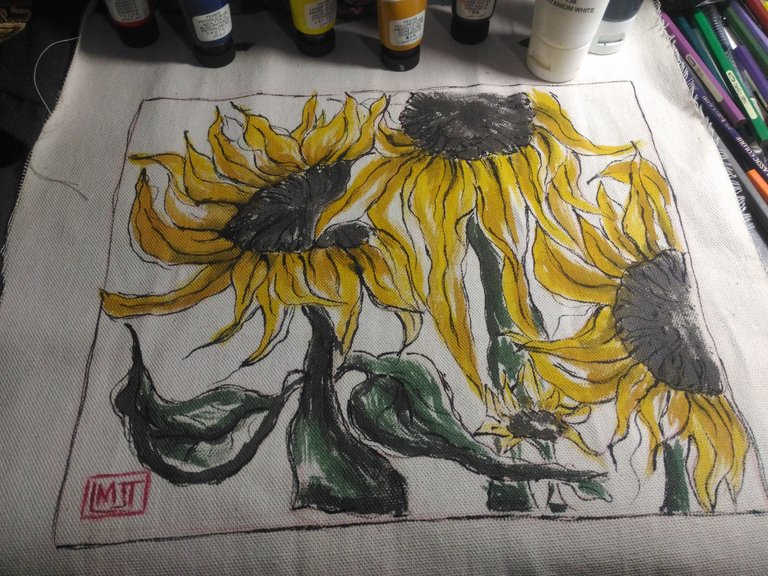 This is the finished product. It was fun painting again using acrylic paint. My final verdict is the textile medium works perfectly. The paint didn't fade after washing it. Now I can breath now I don't need to buy textile paint. I'll just use this paint converter medium so I can save money and resources too.
---
Thank You for stopping by :)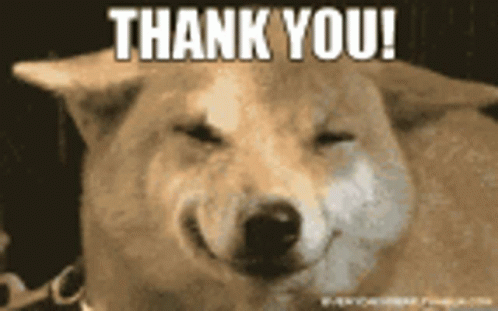 ---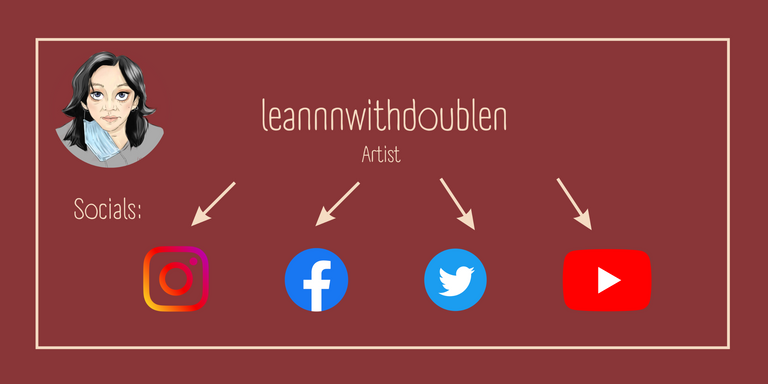 ---
---