A Currency Is An Agreement
Before the creation of money, people traded by exchanging goods or services. They did not have any means of payment. There were no central authorities that made regulations on how to trade.
After that, trading with a barter system was not effective, so some communities or rulers created currencies. The forms of the currencies were different. The world wide standards that almost all people accept were gold and silver.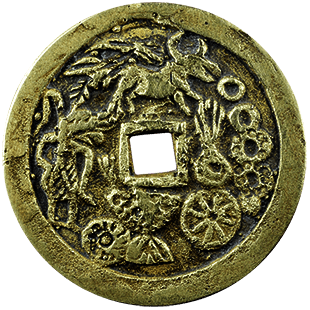 Gobog Majapahit Kingdom
Then, there was a massive printing of money in gold and silver. The rarity of gold and silver made authorities created new money with cheaper materials. Next, there were some coins made of copper, bronze, and iron.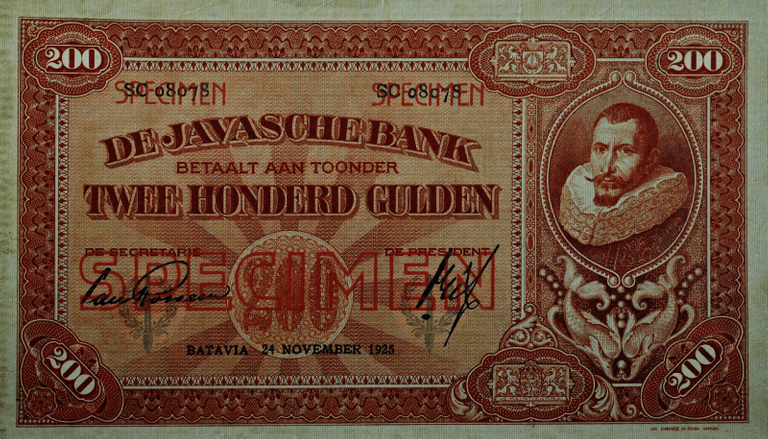 JP.Coen , Batavia Governer of VOC
Pic : https://www.bi.go.id/id/layanan/museum-bi/koleksi-museum/default.aspx
In Indonesia, the Buton Sultanate in Sulawesi created money differently. It was made of woven fabric.
Di Kerajaan Buton, proses pembuatan Kampua/Bida terbilang unik, yaitu ditenun oleh putri-putri istana. Agar jumlah dan corak uang ini terkendali, maka bentuknya ditentukan oleh panitia yang disebut Bonto Ogena atau Menteri Kerajaan. Menteri ini berwenang mengawasi dan mencatat setiap lembar kain Kampua, baik yang telah ditenun maupun sudah dipotong-potong sesuai ukuran yang telah ditentukan.
In the Buton Kingdom, the process of making Kampua/Bida is unique, that is, it is woven by palace princesses. In order to control the amount and style of this money, the shape is determined by a committee called Bonto Ogena or the Royal Minister. This minister has the authority to supervise and record every sheet of Kampua cloth, both woven and cut to a predetermined size.
https://www.suarakendari.com/read/mengenal-kampua-mata-uang-di-era-kerajaan-buton

Kampua the Buton Sultanate currency
Source : https://www.bi.go.id/id/layanan/museum-bi/koleksi-museum/default.aspx
When paper money was invented, most authorities and rulers used this kind of currency.
Money is an agreement. The power holders will decide what kind of currency to use. In the world currency market, the dollar is very dominant and strong. It is because the United States has more power over other countries.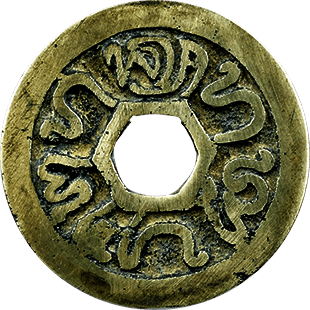 Kasha , the Banten Sultanate currency
Pic : https://www.bi.go.id/id/layanan/museum-bi/koleksi-museum/default.aspx
Therefore, it is possible for the power holders to practice abuse of power to make their money stronger. The creation of Bitcoin is a fight against the hegemony of central banks. Bitcoin is an agreement between the miners and users. It creates a bigger community today.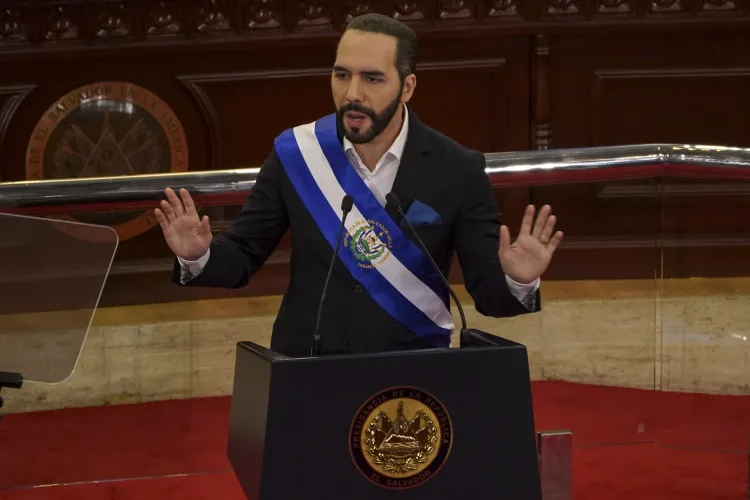 Pic : https://fortune.com/2022/06/08/el-salvador-bitcoin-default-sovereign-debt-in-2023/
When the ruler of El Salvador decided to make bitcoin as the legal tender, there are some parties that are not happy. They are power holders who have controlled currencies in the world for decades. What kind of currencies do you have today?
---
---