Davos Class - The Global Elites
an organization that has members in all governments around the world . The agenda is to make global governance by non-elected leaders.
The world has experienced how those global leaders influence the policies in some countries. Reducing nitrogen and carbon in farming has caused thousands of people to protest in European countries.
Let's check the records of the board of the leaders of this organization. You can check the infographic here https://davosclass.tni.org/
- Peter Brabeck-Letmathe, Chairman of Nestlé is known for declaring the human right to water as an 'extreme' view. Nestle has a controversial corporate history in relation to bottling of water, marketing of babymilk substitutes and child labour on cocoa plantations in Ivory Coast
- Christine Lagarde, Managing Director of IMF, is currently facing charges in French courts for "negligence" for her role in a 2008 €403 million arbitration deal in favour of businessman Bernard Tapie.
Political scientist and TNI Board President Susan George has called these elites, the "Davos Class", a "nomadic, powerful, and interchangeable" class that "despite its members' nice manners and well-tailored clothes, is predatory." https://www.tni.org/en/publication/who-does-the-world-economic-forum-really-represent
Climate change will be the major issue in the coming years. The global elites will take over governments in the world through their agents to make emergency climate change policy.
In some countries, the rise in electricity bills and fuel prices have become the major issue for local people who resist the rise in energy prices.
Alarming about emergency climate change is more dangerous than climate change itself. Some scientists say there is no emergency climate change. The increase in the price of electricity is not because of the climate change emergency but the policies of political figures.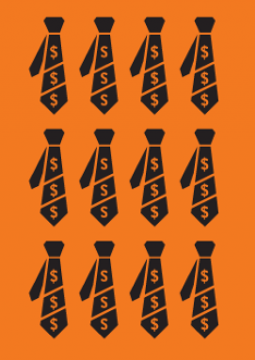 Image : https://www.tni.org/en/publication/who-does-the-world-economic-forum-really-represent
They always hide behind words in the name of science." And soon the citizens of the world will feel their policies through the hands of the parliaments of the countries of the world.
---
---