Sportivities - Memorizing Karate Moves
This Sunday morning, I did some sports. I went to a park where I could get sunlight and fresh air. I jogged through a small street with green trees on either side.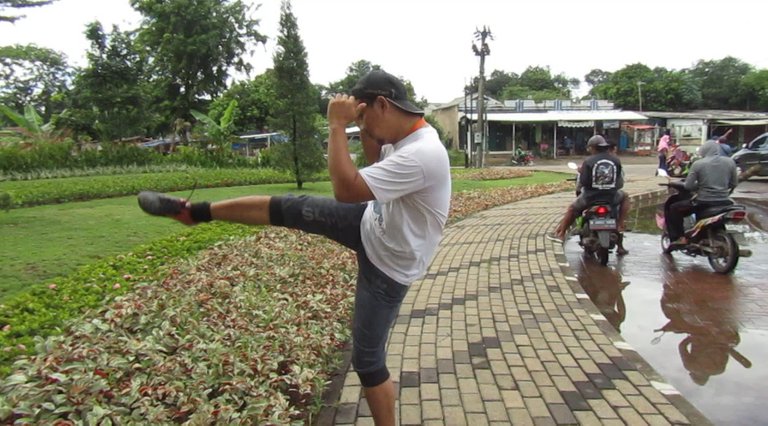 This morning it was not sunny. It was cloudy. The temperature was around 26 Celsius. I went with my kids.

Memorizing the Karate moves
I wanted to practice some karate moves that I learned 20 years ago when I was in school. I have forgotten some punching and kicking techniques. However, I still remember some basic movements.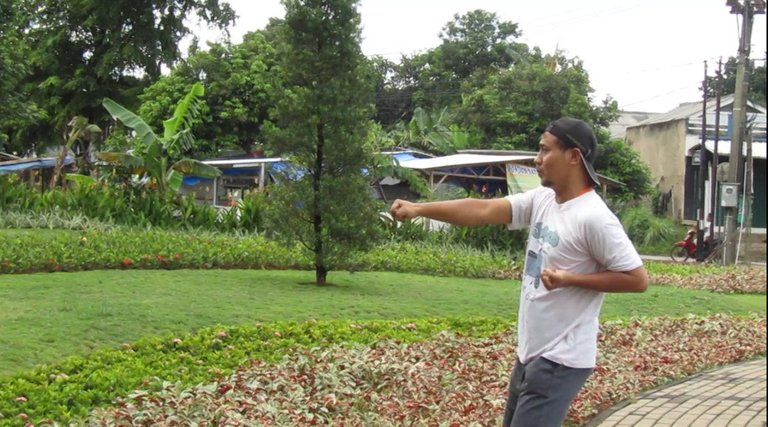 I tried to do some kicks and punches. Chudan tsuki is a straight punch, mawasi geri is a side kick, and mae geri is a straight kick. I forget the name of the low kick.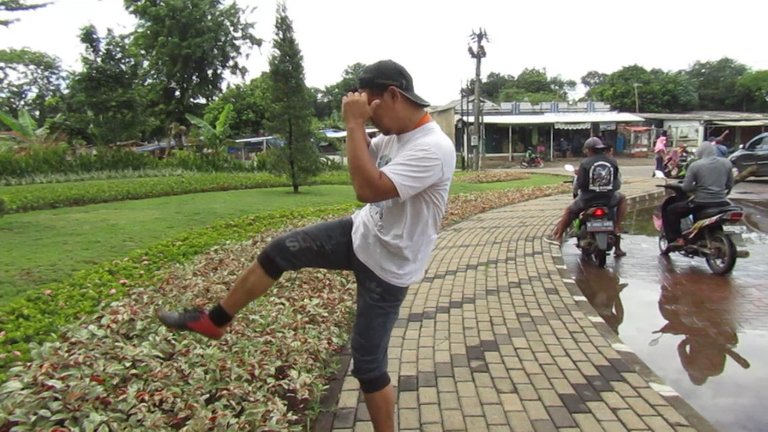 Practising the punches and kicks for 15 minutes made me short of breath. I also memorized what my karate trainer, or simpai, told me years ago. In fighting, I should put my hands and elbows over my cheeks and chin. The function of the position was to protect the chin and cheek from attacks. The chin is the weakest part of the body when it is hit.
Why does Kyokushin seem to open up and not protect the stomach and chest? The protection that is done is by tilting the body slightly so that the attack on the stomach and chest does not completely hit the solar plexus. In addition, Kyokushin exercises strengthen the chest and abdominal muscles.
After practicing karate, I jogged to go home. I passed through green streets. I found an amazing fruit. It was Mojo (Aegle marmelos). The fruit is like a big orange or lime. On Javanese Island, most of the Aegle marmelos that grow have a bitter taste. In history, when Raden Wijaya fled with his guards, he took a rest in a forest. He found a big fruit. Then, he ate the fruit. The taste was bitter. After that, he decided to build a small village and named it " Majapahit". Later, Raden Wijaya built the kingdom of Majapahit from the place where he ate the fruit of bitter Aegle marmelos. Because of the bitterness, mojo fruit is not edible.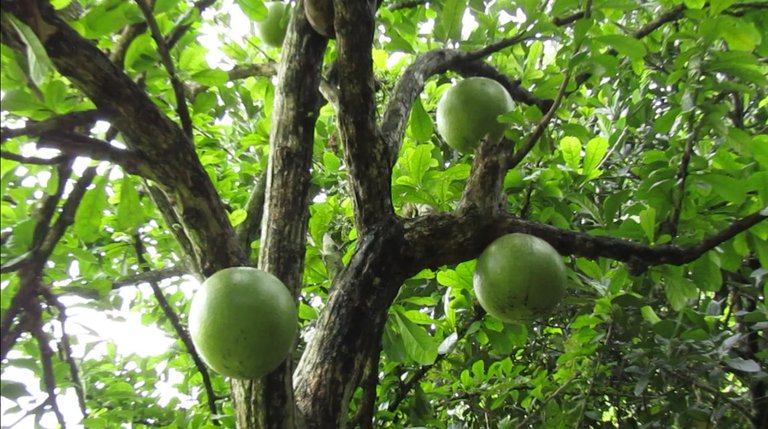 ---
---