The Tradition of Nasi Tumpeng - Cone Shaped of Rice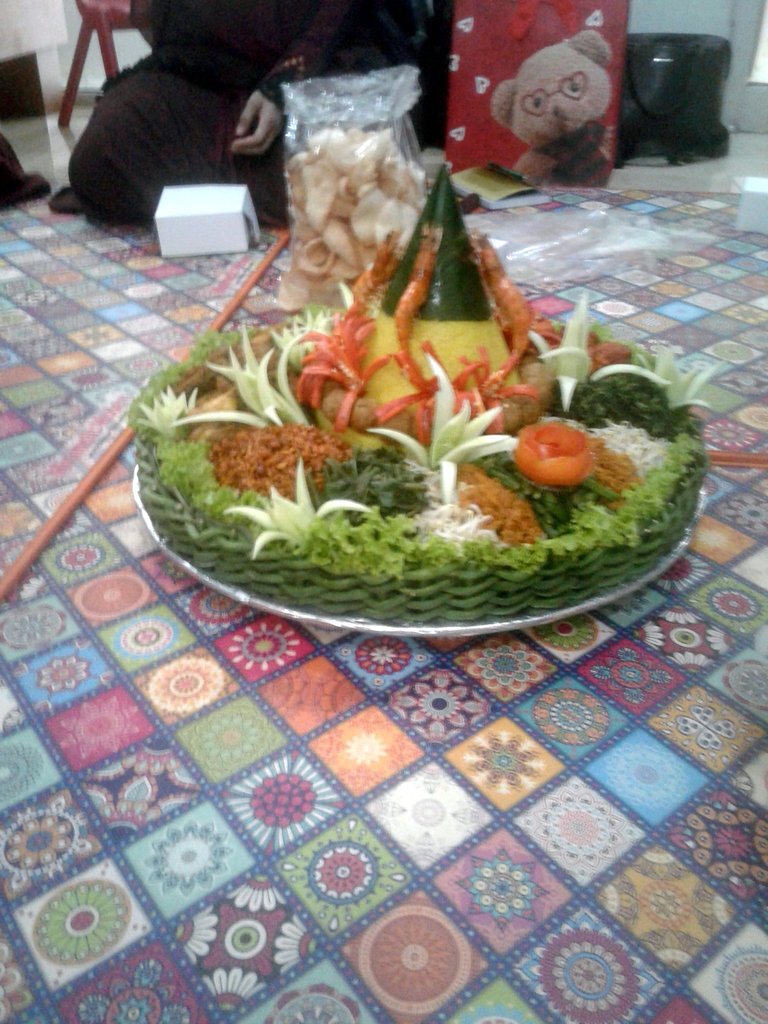 Nasi tumpeng is a Javanese tradition for Selamatan. Selamatan is a way of giving thanks to the Almighty God. Nasi tumpeng is usually made of yellow rice or turmeric rice. The cone-shaped rice is put on a large pan. On the side of tumpeng , there are many dishes to accompany eating the rice. There are fried chicken, eggs, fish, shrimp, tofu, tempe, vegetables, and chili sauce.
To celebrate a birthday, instead of using cake, Javanese people use nasi tumpeng. The one who cuts the first tumpeng is the one who is respected in the celebration. After the top is cut, people will follow to cut rice and take some vegetables and chicken or fish.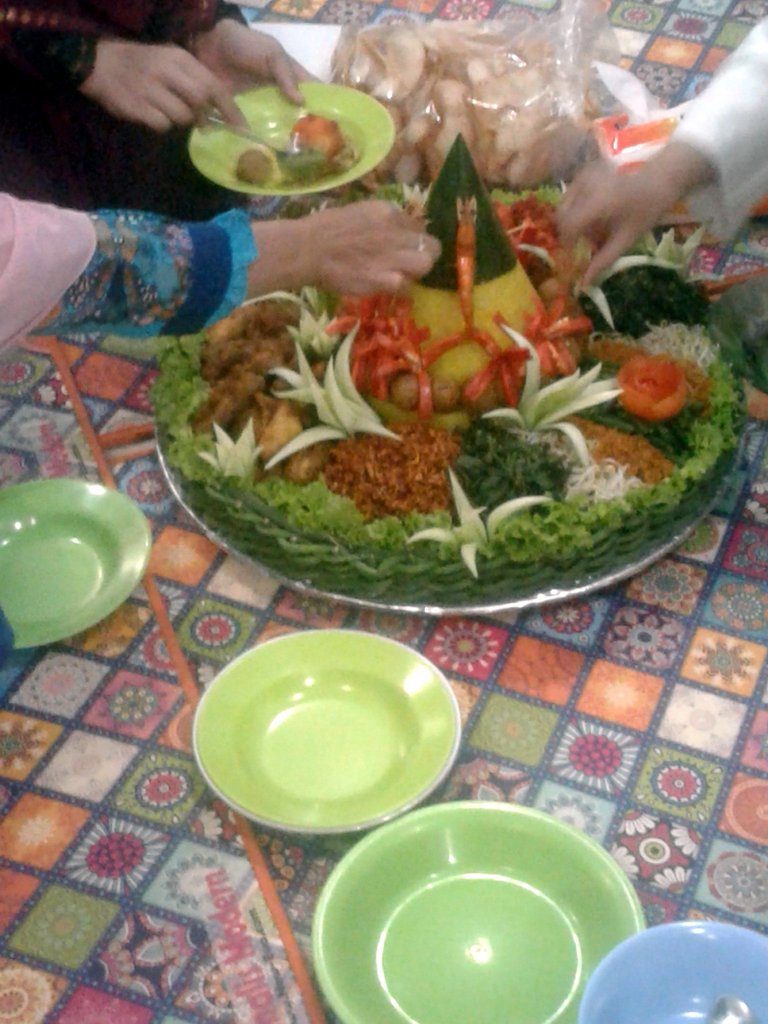 The size of tumpeng is usually measured based on the attendance at the party. The more people who come, the bigger the tumpeng will be.
A religious preacher usually leads prayers before cutting the top of the tumpeng. It is a manifestation of gratitude to God.
Eating nasi tumpeng is also called eating "tumpengan." After eating, all people usually spend time talking about a lot of things. The drinks are served together with the tumpeng. In a party, Javanese people prefer sweet drinks, such as sweet iced tea, iced fruits with milk, and other traditional drinks.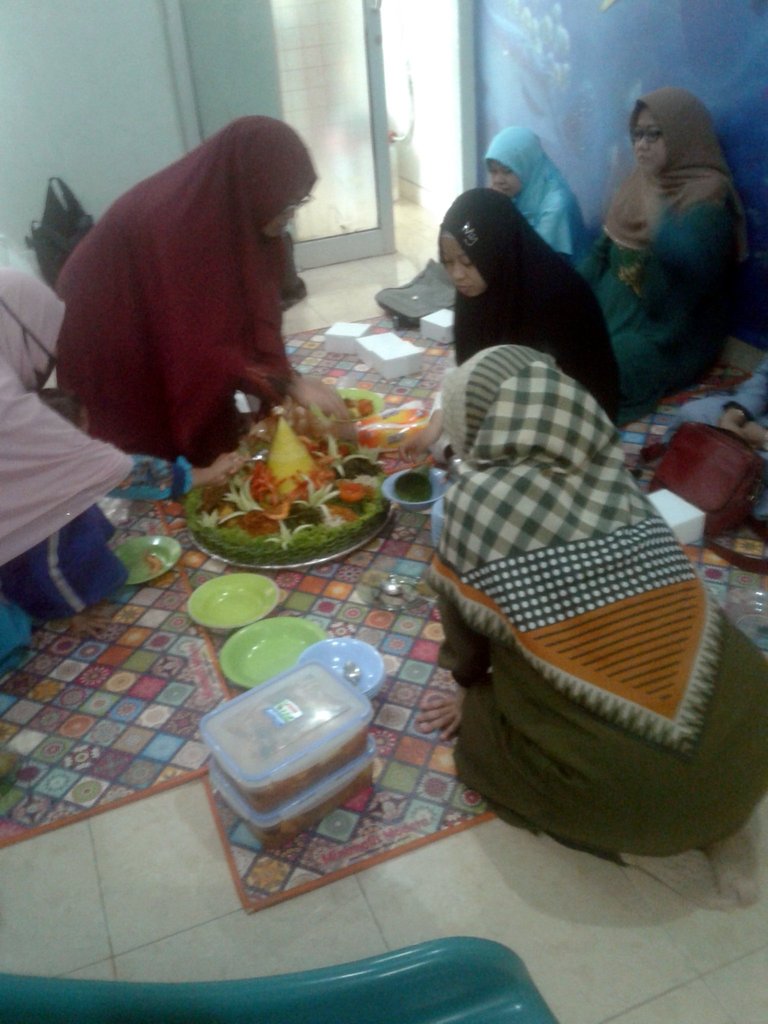 This is the celebration of moms after school tests have finished. It is time to be together as parents. Not all parents come to the celebration because of some businesses.
Tumpengan is a traditional way of celebrating a party. On Indonesian independence day, there is also a competition called the tumpengan competition. The scoring is based on the uniqueness and taste of the tumpeng and dishes that accompany it. Is there a similar tradition in your country?
---
---