Splinterlands Art Contest | Lira the Dark 🥷
Hello there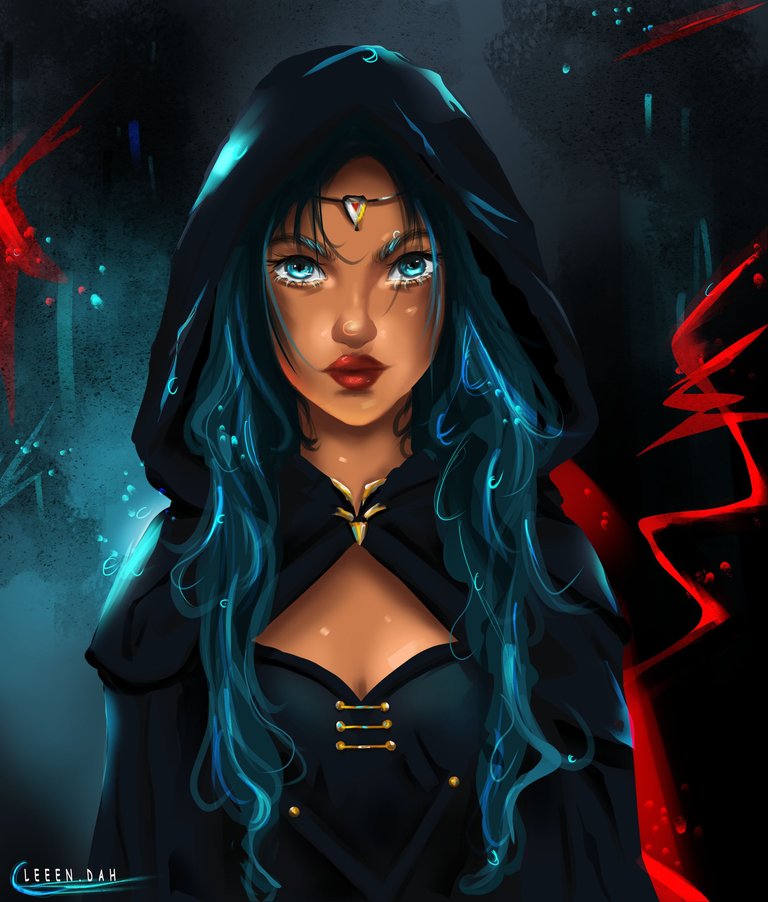 How are you all doing? I wish you a very peaceful Wednesday. My day is going great, the sun is out right now which is a good thing because it has been raining for days now. I spent some time yesterday creating a fanart for the splinterlands contest, I think this is the first time I'll be doing this card. Lira the Dark is a cool card, the dark clothing and blue glow really drew me in, I love the hint of red too...
---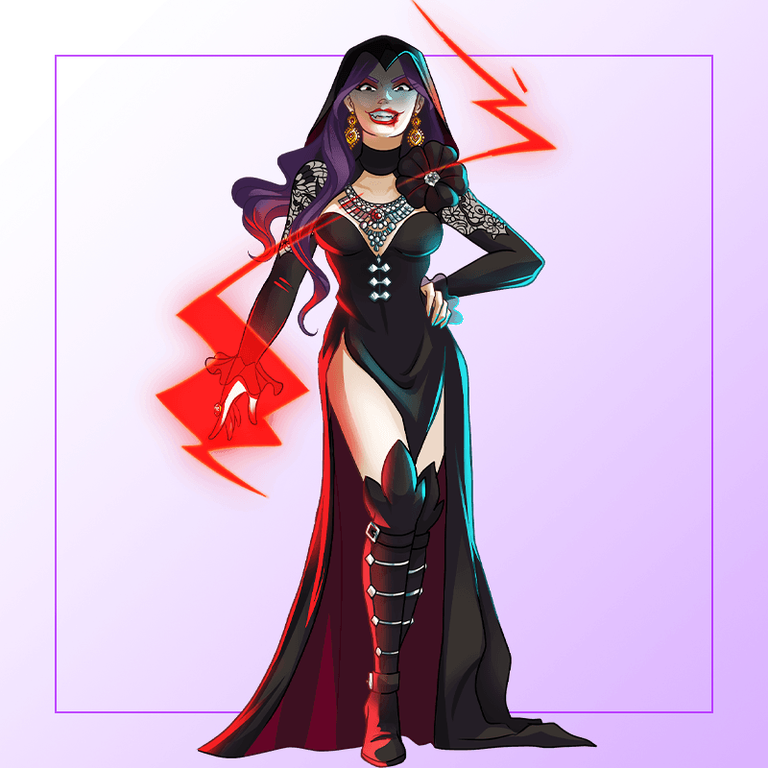 Across the Splinterlands, the name Lira the Dark is said with fear and awe. Other vampires envy the power she has achieved. She has had to defend her manor many times against those seeking to unseat her.
---
---
PROCESS
For this round I already knew I would be doing a close up work so I went ahead and did the sketch, had a little trouble with the clothing but figured it out. I painted her skin and clothes, this was quite fast since it was just the base. I painted her hair too, initially I painted purple hair just like in the original character but it didn't look so good so I erased and chose a darker blue. I painted her facial features and still maintained blue as an eye colour, I didn't want to make a mess with too many colours....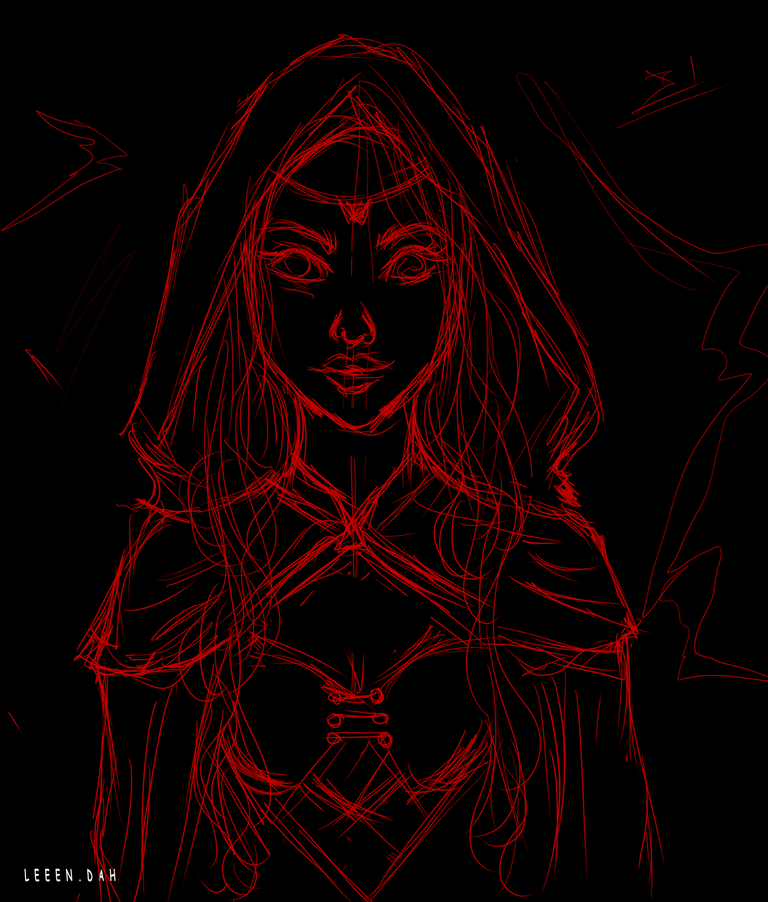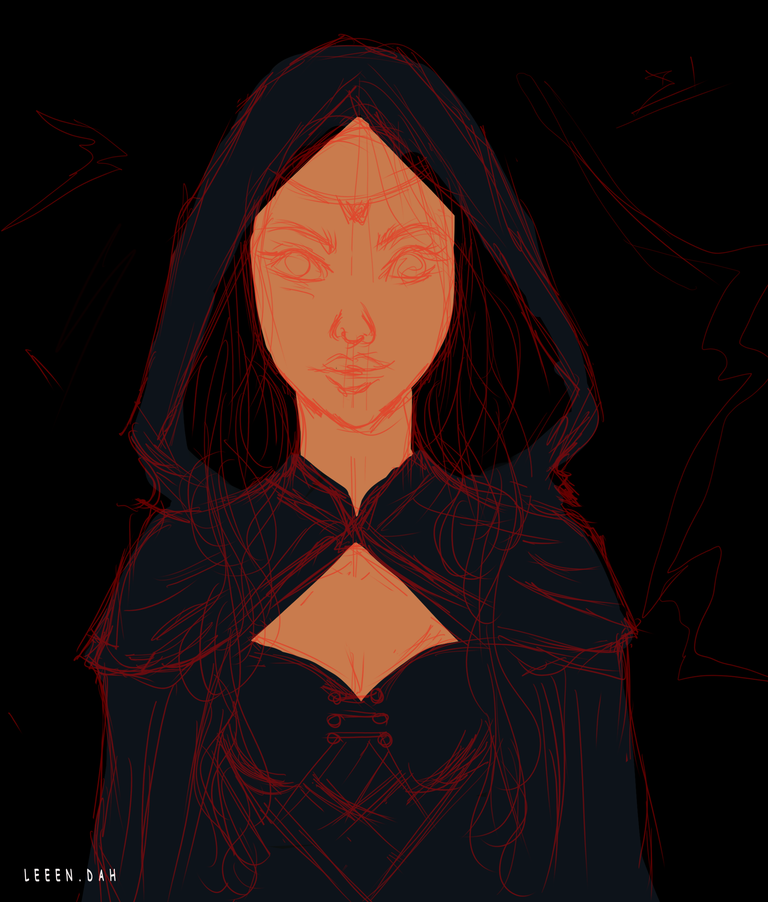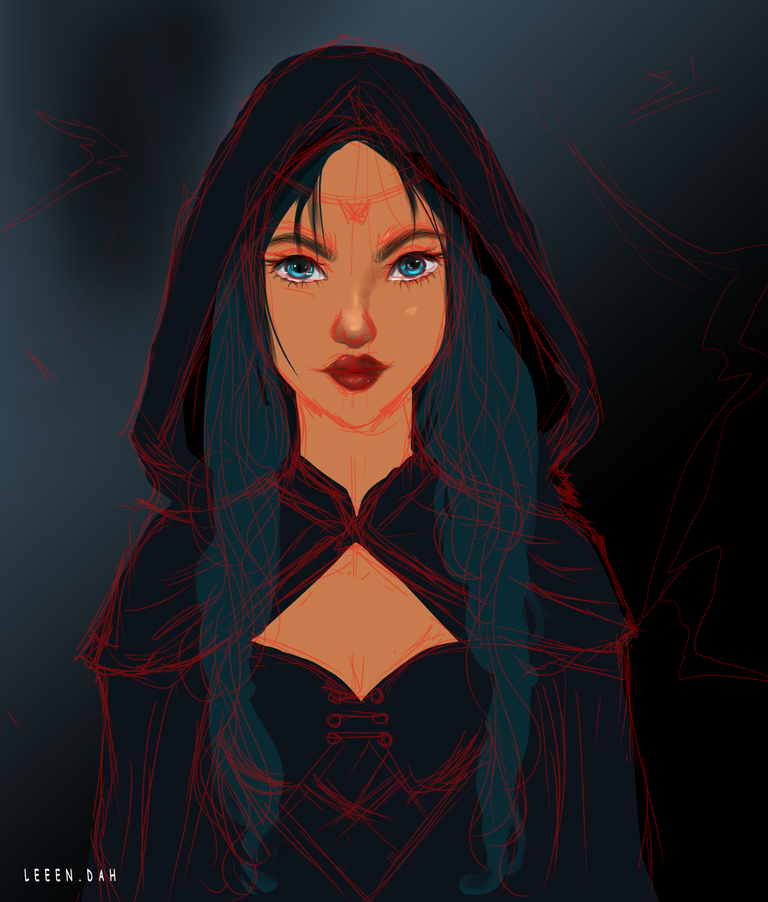 For the rendering phase, I started with her skin and this was quick since it was just her face, neck and chest. Moving on to her clothes, I selected some little areas with the lasso tool and painted black over them to imitate folds, I also painted some areas with a lighter blue colour and it looked good...
I added darker colours on her hair especially at the very top, I then added little strands of hair for more details. One thing I admire is how the original character is adorned with jewelleries, I love the placements and the overall look so I added some on the neckline, around her head, and other parts of her clothes...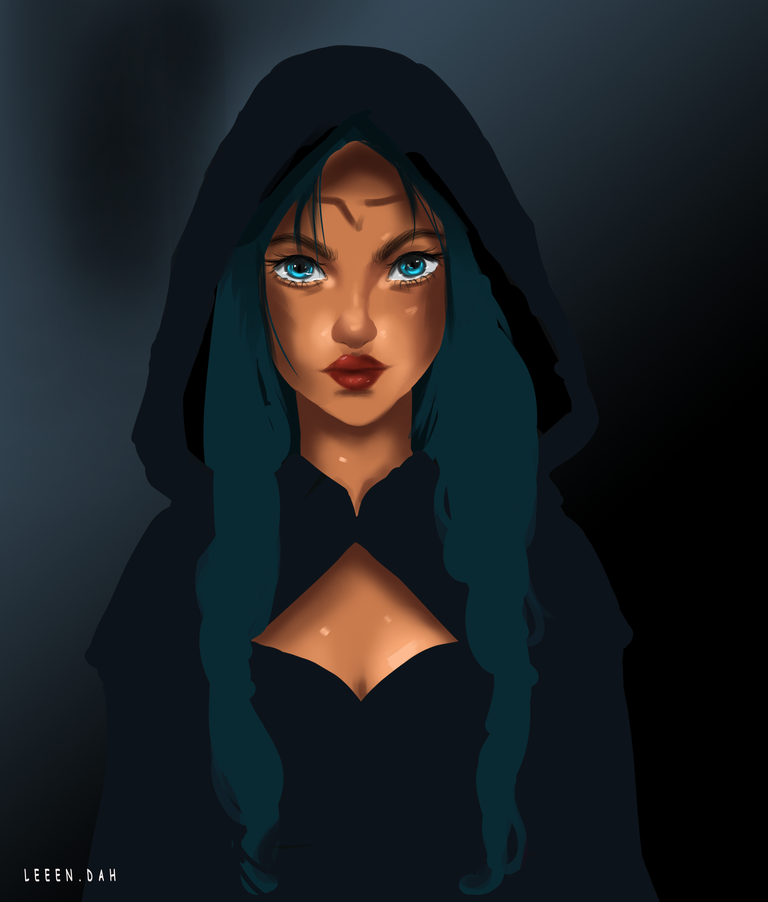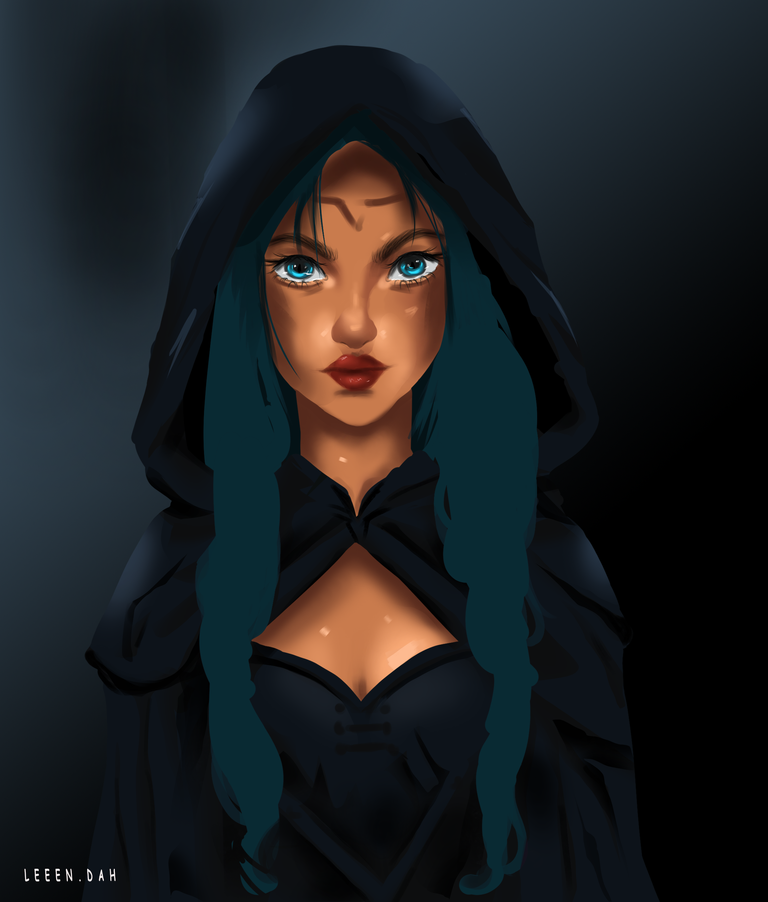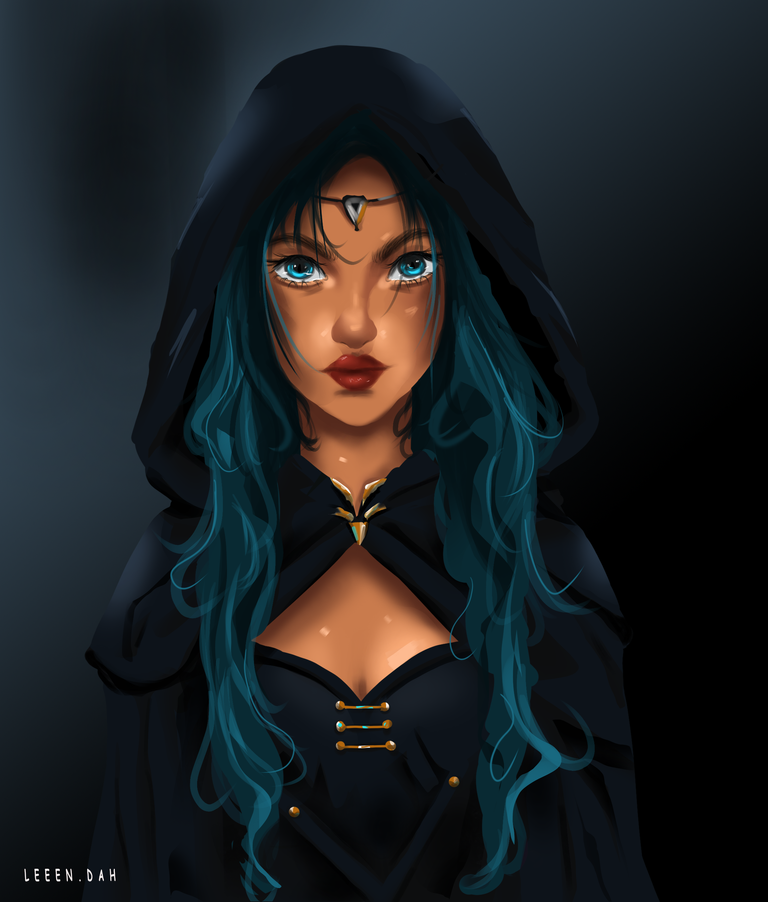 Finally, I worked on the background and added the red effects around her. I painted some glow on specific parts of her clothes, her hair, brows, lashes and background too...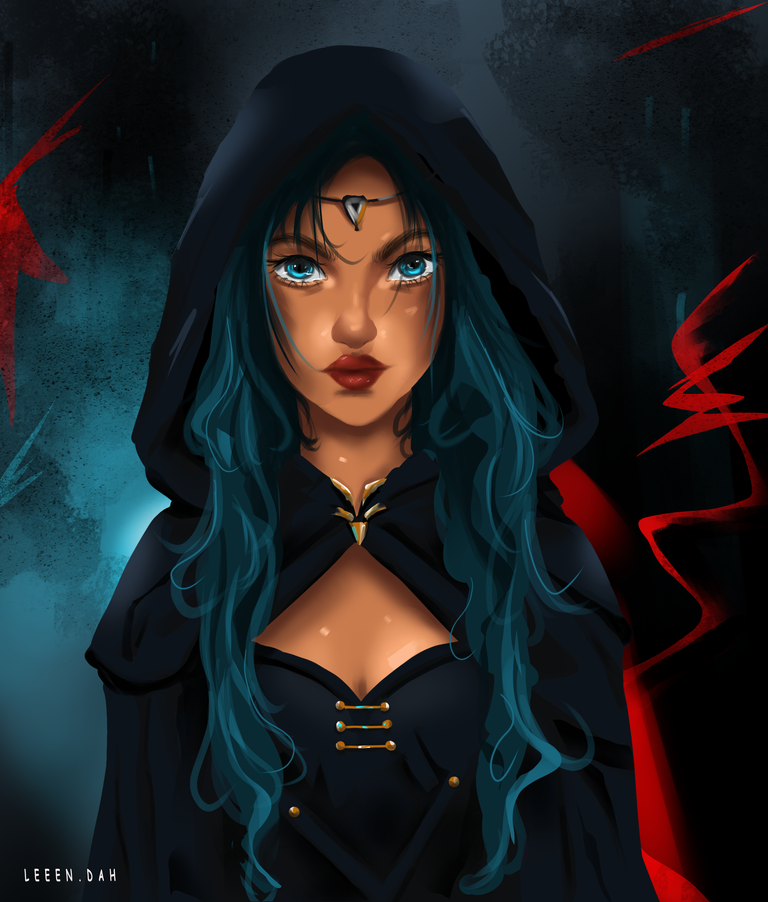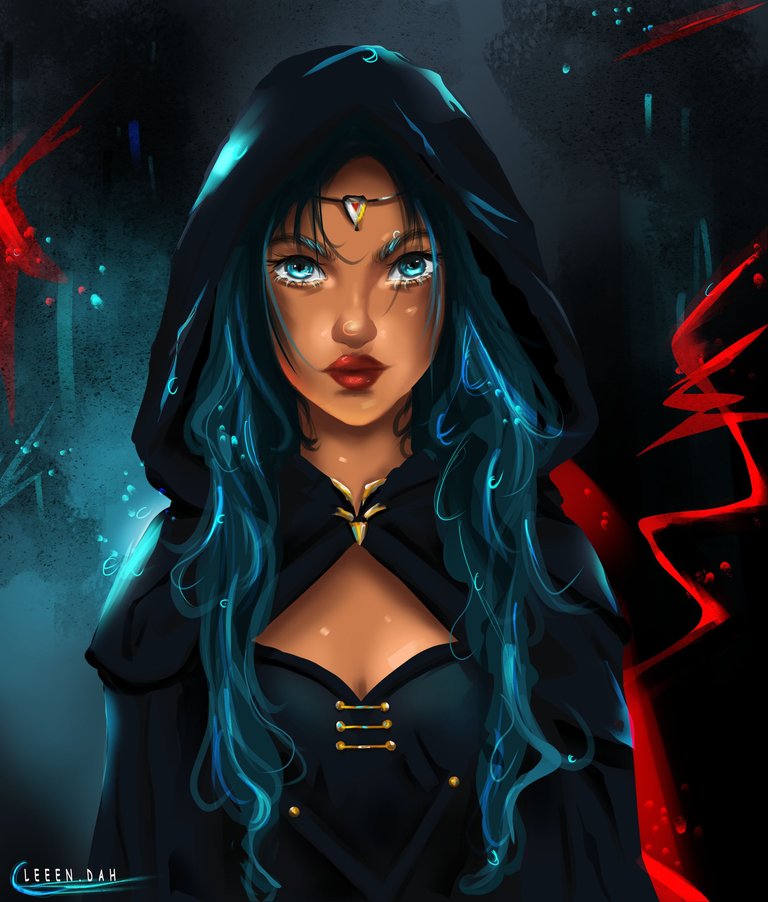 That is all for now, see you in the another post...
Tools Used
Adobe Photoshop cc2019
Huion drawing tablet and pen
Twitter
Instagram
Tiktok
Thanks for visiting my blog, have an amazing day/night...
---
---