Splinterlands Art Contest || Bila the Radiant
Greetings hive friends, how are you doing and I hope your day is going very well...
It's a beautiful Thursday out here and spent it making this new art for the splinterlands art contest.
For this week I chose a legendary card in the life unit; Bila the Radiant. This wasn't my first choice but I wanted to work with a different skin colour and I love how bright colours look on dark skin....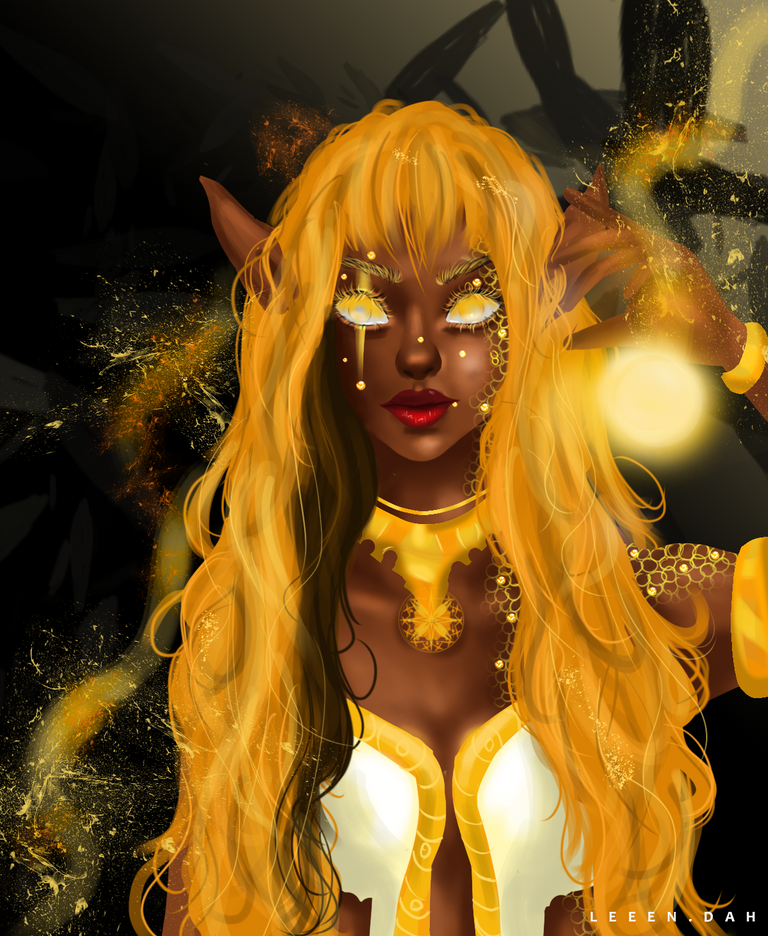 Bila is one of the moon daughters who live on an island in the sky. She's beautiful, luminous and a selfless servant with unmatched magical powers, interesting lore no doubt....
---
---
Process
I already knew I didn't want a full body drawing so I started with a clear sketch of what I had in mind. The sketch phase was quite easy, again I had little trouble while drawing the fingers but it looked okay.
Bright colours like yellow and orange always look super good on dark skin and I was really excited for this one. I painted her skin colour, hair, clothes and facial features. I wanted her eyes to look magical and different from usual and I ended up really satisfied with how it turned out....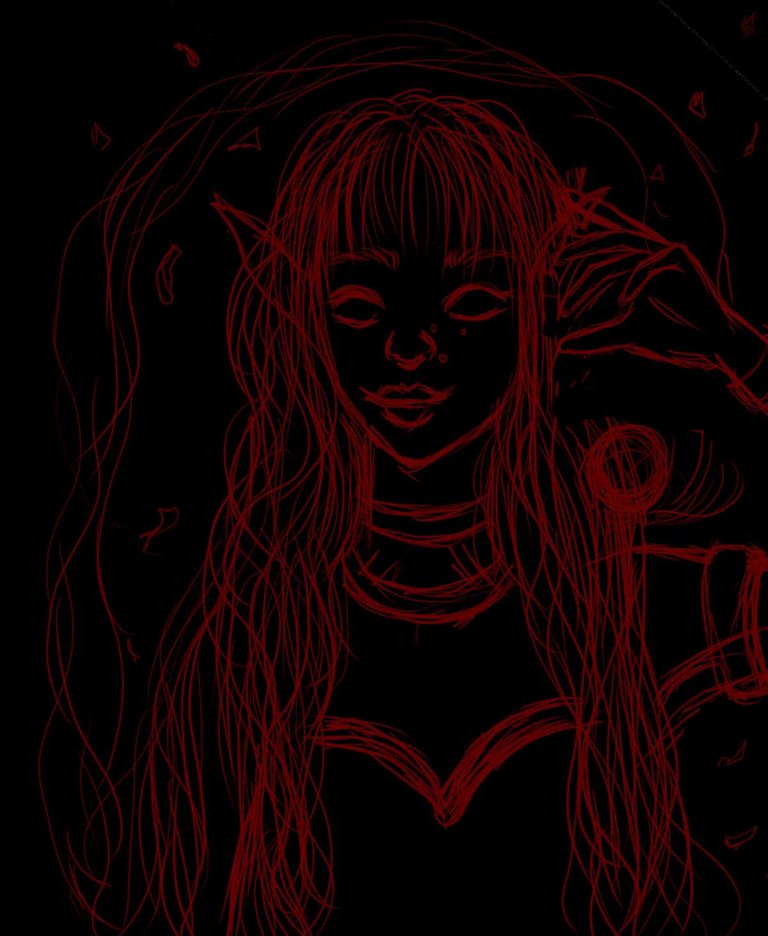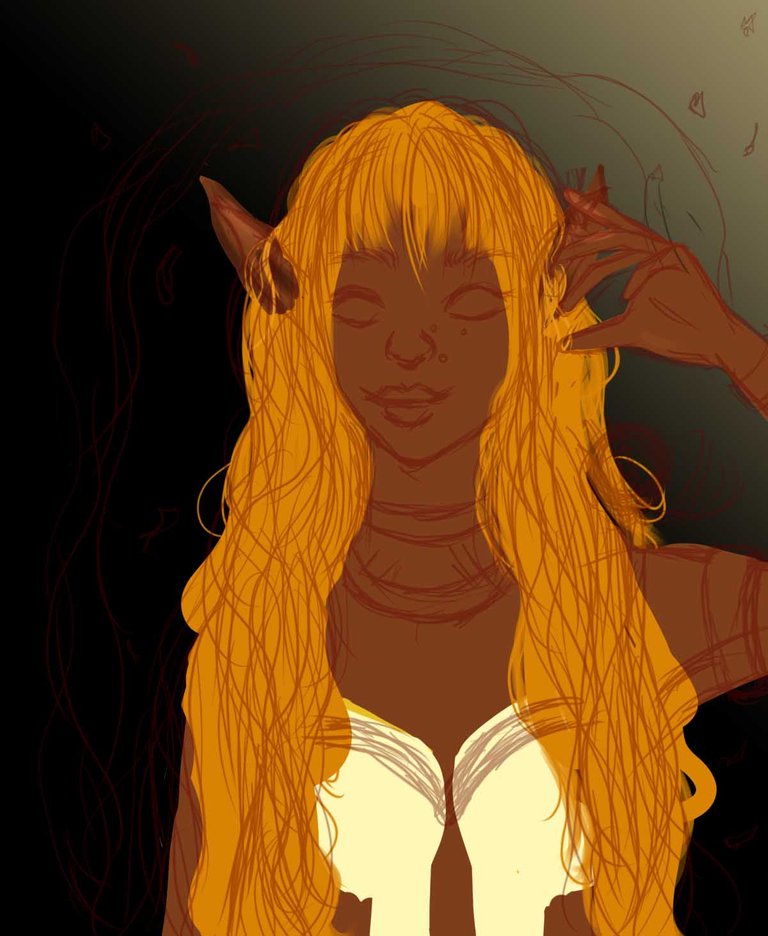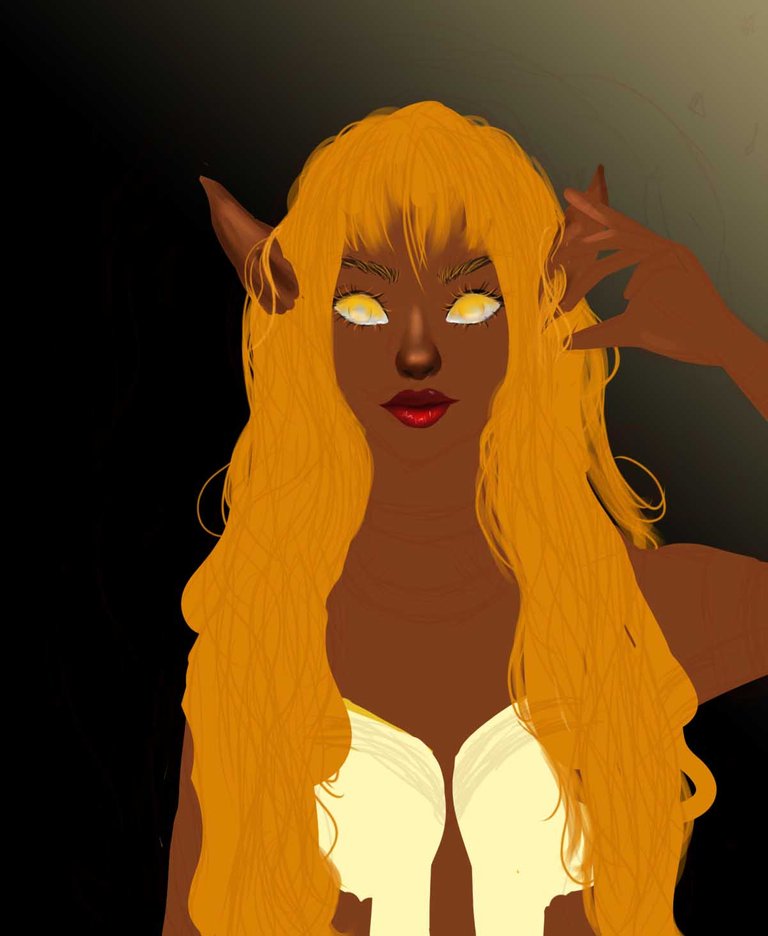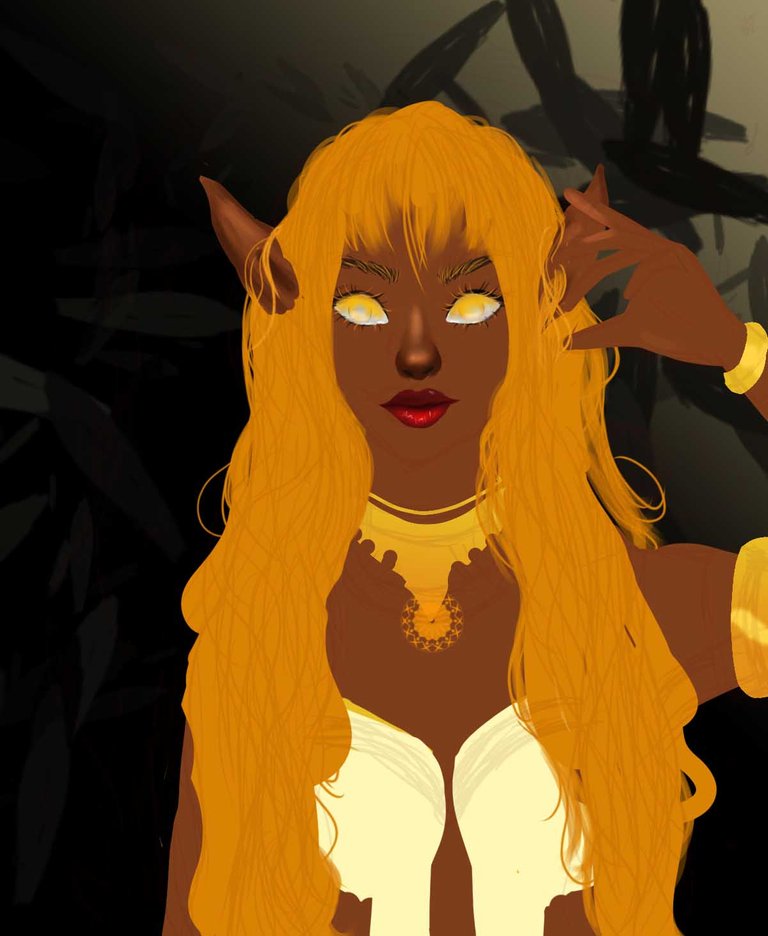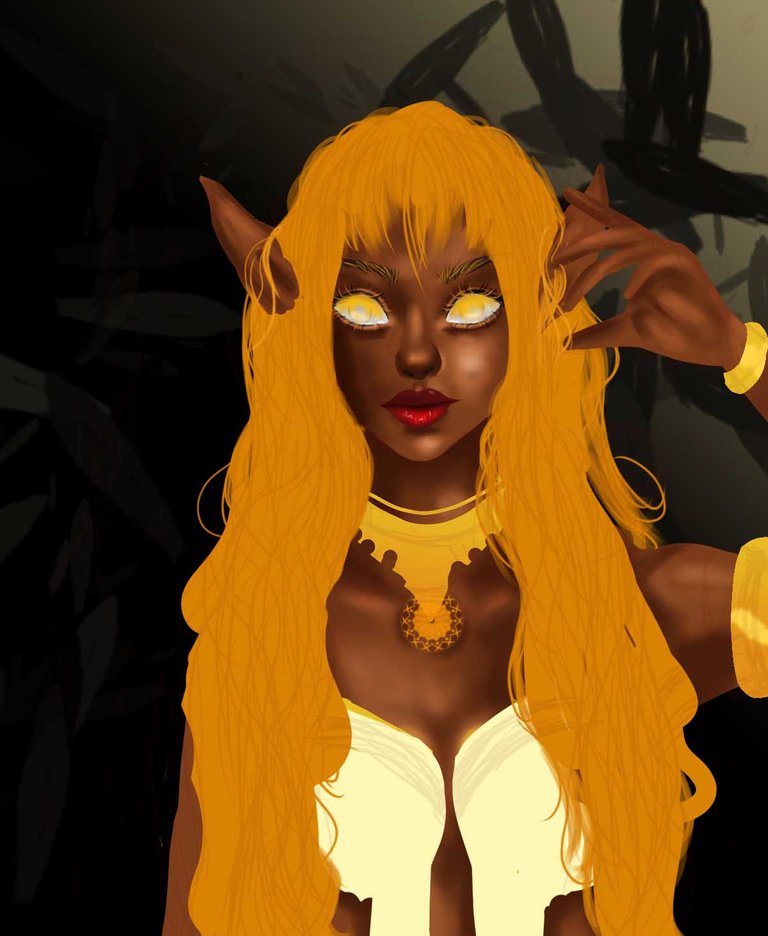 After picking and painting colours for her hair, skin and clothes, I went ahead to add more details. For her dress, I wanted it to look like the original, I tried it but I didn't look good to me so I erased the whole thing and this did something else. I also worked with the gradient tool before adding details to her ornaments. Also painted in round net-like designs onto her skin before adding the little gems to her face and hand area. I added her magical ball, some glow around her face and also picked a very simple background, I hope you love this one.....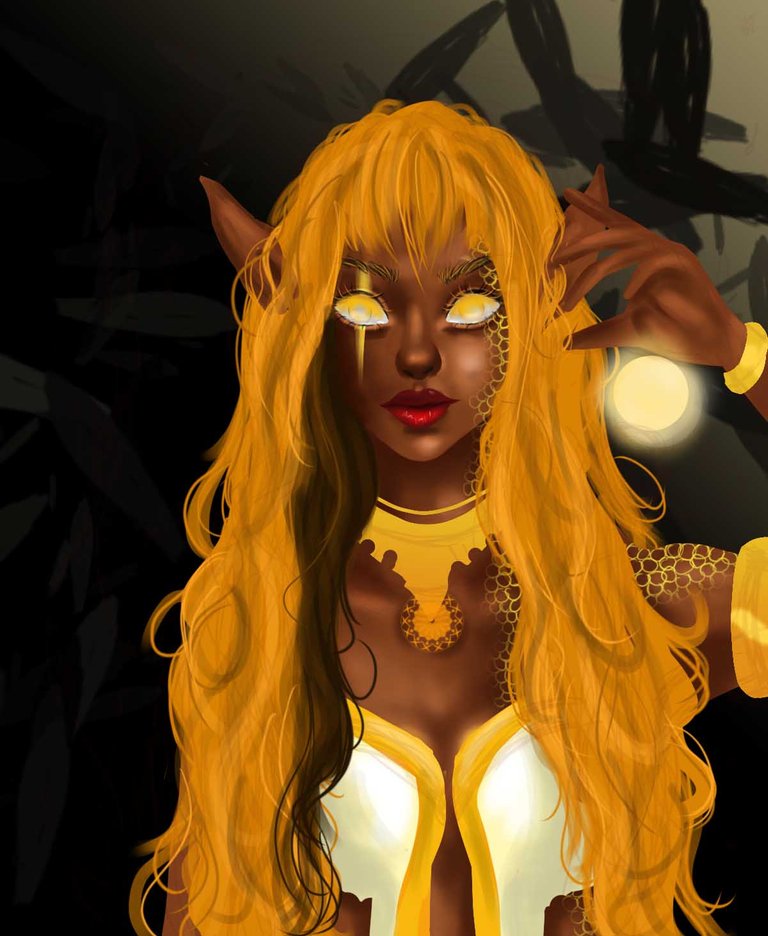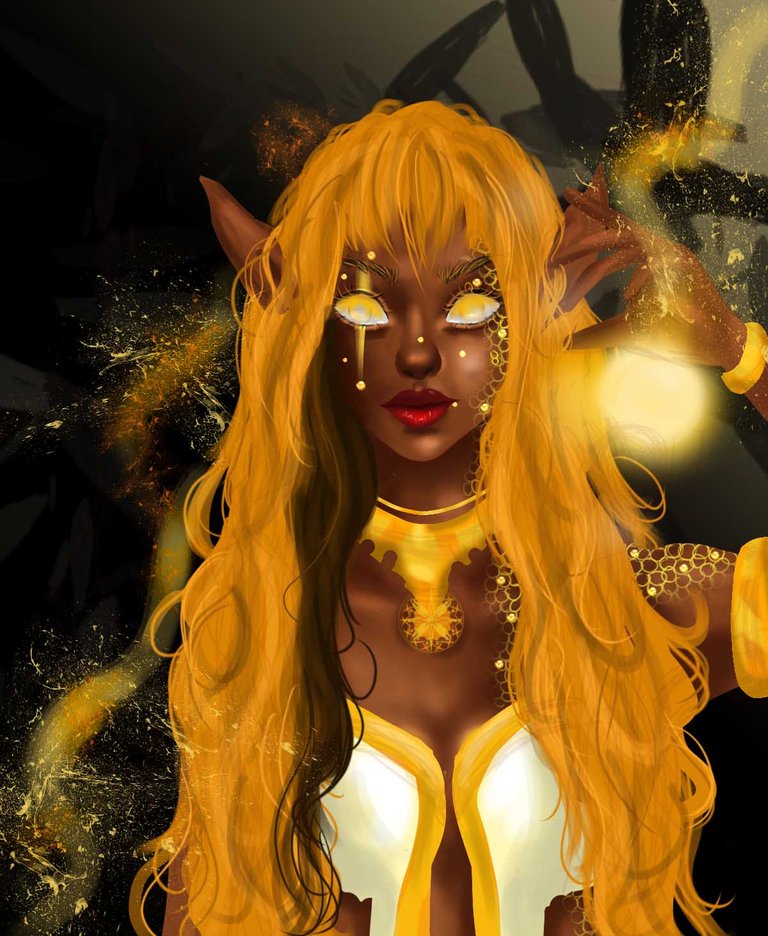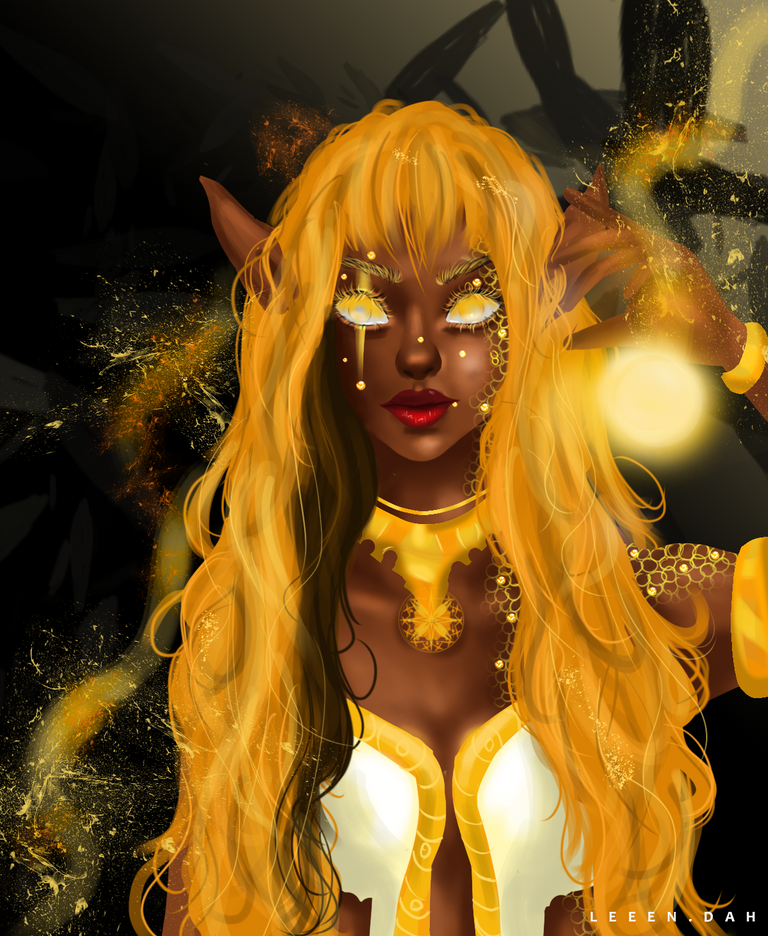 Mine Vs Original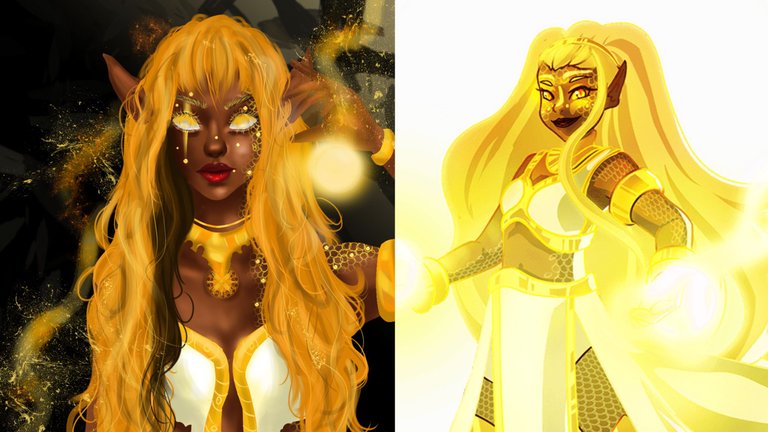 ---
---
Opensea
Known Origin
Twitter
Instagram
All links
https://linktr.ee/leeendah
Thanks for visiting for visiting my blog today, have an amazing Thursday...
---
---