Splinterlands Art Contest
The river nymph is a very beautiful character with dope art and I thought it would be nice to recreate her in my style...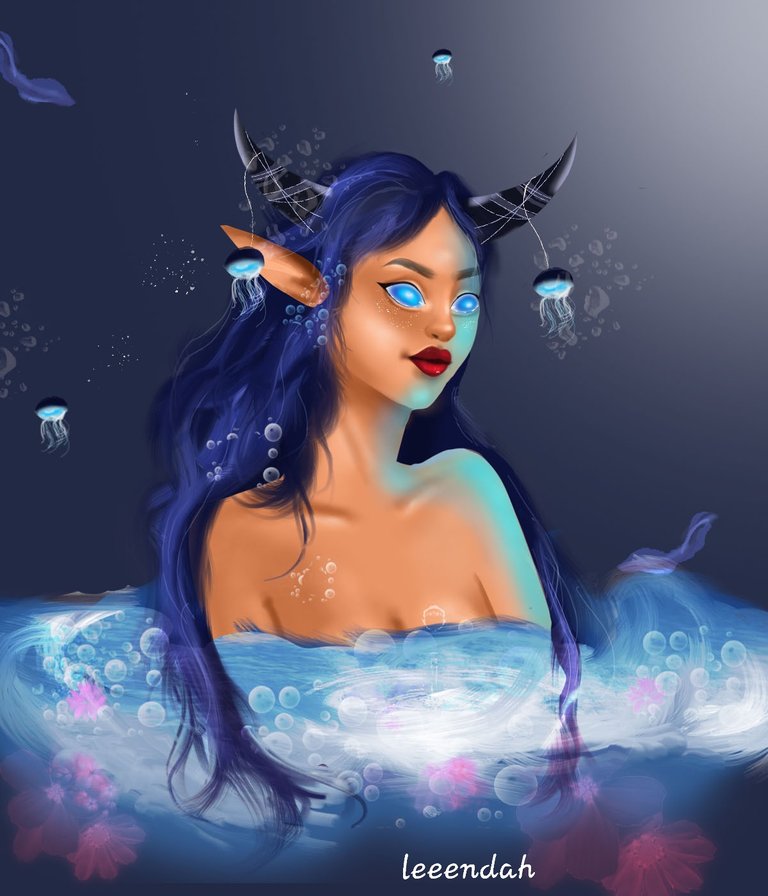 The river nymph lives in the splinterlands river, she's shy and stays hidden beneath the water surface, she's ever ready to defend her home, has a very strong respect for life and always ready to help those in need.....
Here's how I painted this digitally
As always, I begin with a sketch then go ahead to add my base colours for hair, skin and any other element I intend to add. I also go on to add other facial features like her eyes nose,mouth and brows...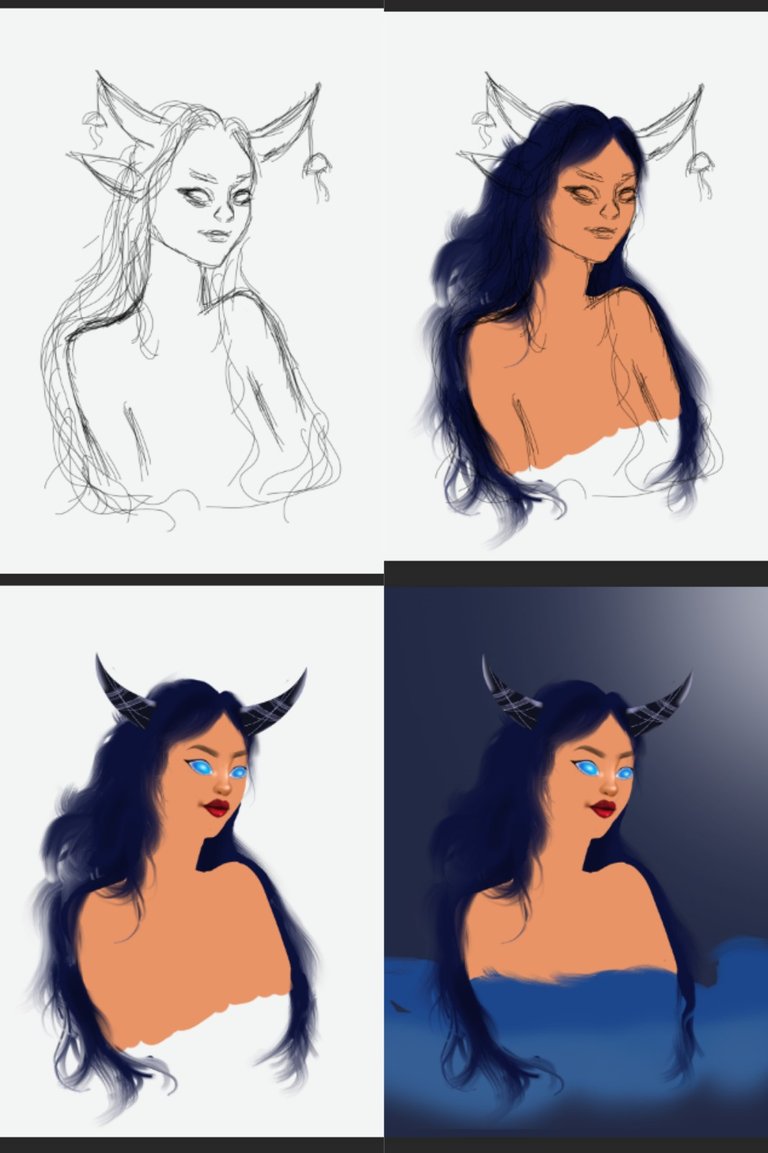 The next phase is where everything comes alive, lighter and darker highlights changes a lot things... I drew her horns, little fishes and jellyfish, I painted a blue colour on her face and it turned out great.
Drawing the water around her was a quite hard, took most of my time but I love it so much 😍🥰🥰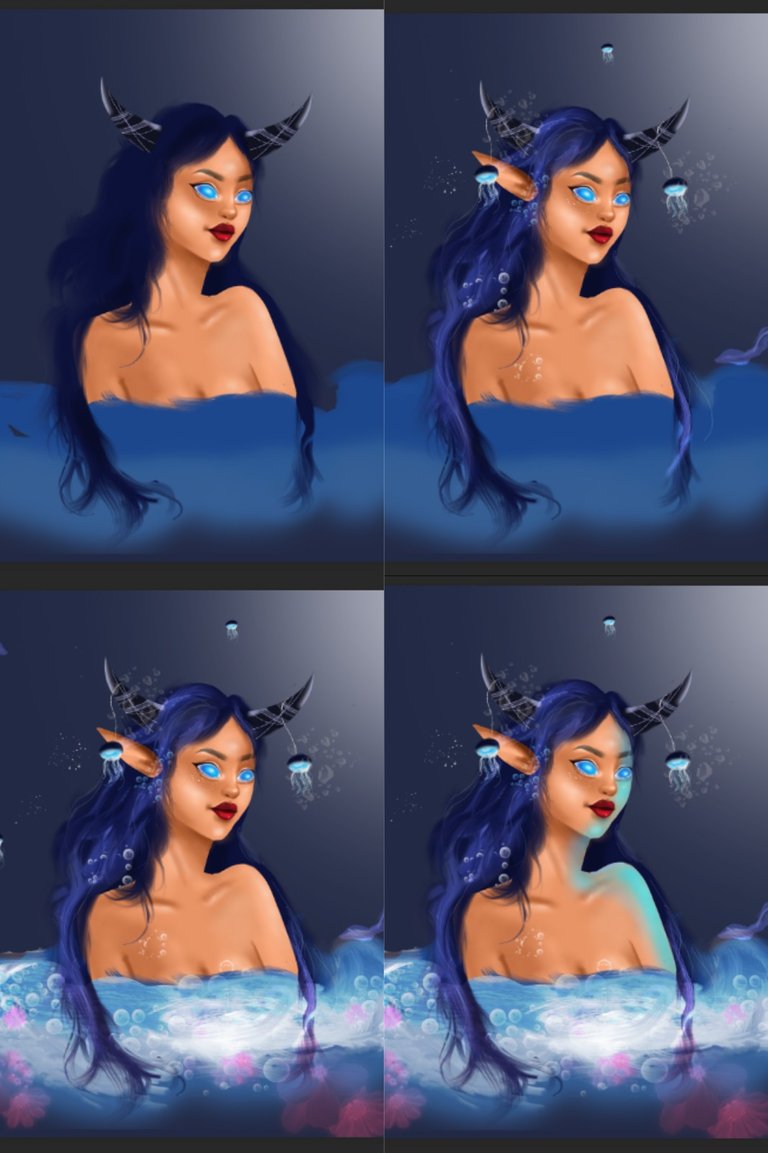 This is the final piece, I hope you love it as much as I do.....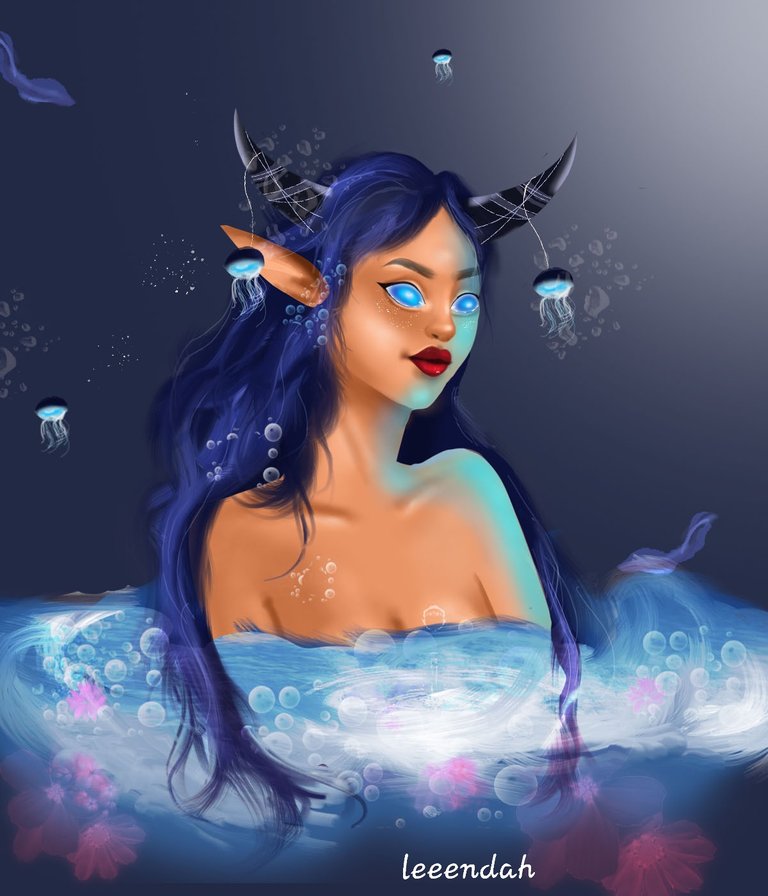 Tools Used
Photoshop CC2019
Huion drawing tablet
Original character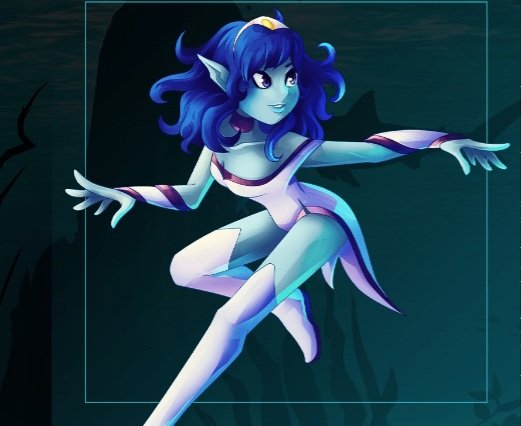 Kindly check out my links and buy my art if you love any of them..

Opensea collection
Piece of Me
Known Origin
Known Origin
All links
https://linktr.ee/leeendah
Thanks for visiting my blog today, have an awesome day/night
---
---