Splinterlands Art Contest Week 213 - Queen of Crows
Hello everyone, how are you? I hope November is going great. My day went very well, it was a very busy one and I was able to finish this art I started yesterday...
This is my submission to the splinterlands art contest. This time I chose a rare card in the death unit, Queen of Crows. I don't think I've ever done any fanart for the death cards and I had to settle for this one the moment I saw it. First, I love her hat, saw my favorite colours purple and blue, I couldn't resist so here we go...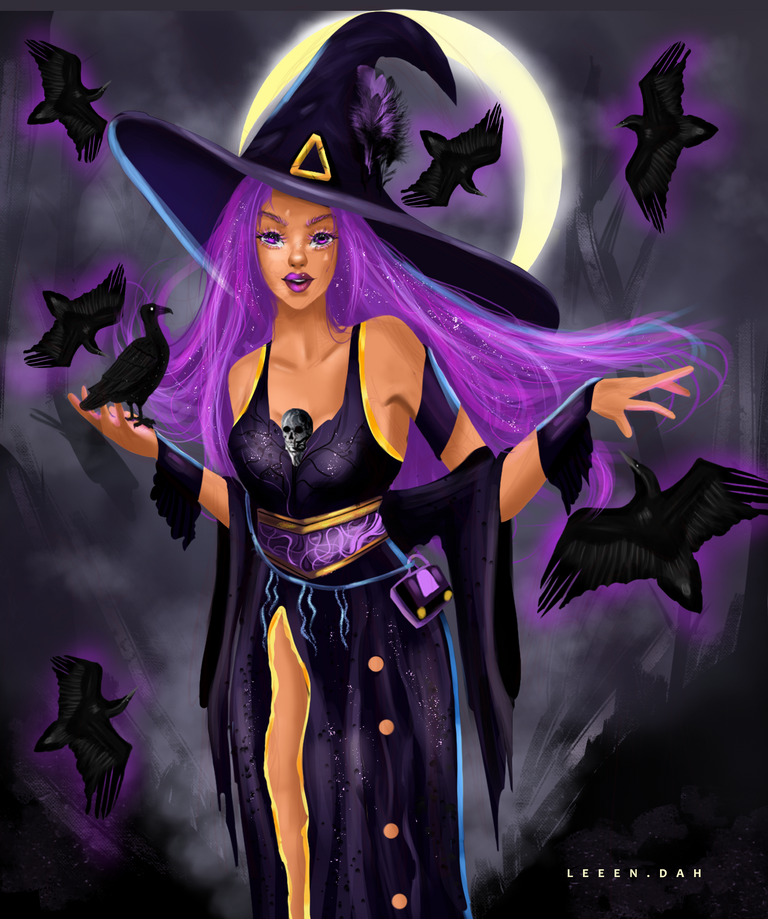 LORE
Marissa Maewyn popularly Known as the Queen of crows has the ability to speak and control crows even as a child which was quite an unusual ability, she was ostracised by others and this made her grow up as an outcast. As an adolescent, she started studying and practicing the dark arts, her powers grew and as time passed, the villagers became afraid of her. One night, mobs attacked her home and her parents died defending her, this made her so angry that she summoned her crows to murder those responsible including the villagers.... really interesting lore.
---
---
Process
I started with a sketch as always,I didn't spend much time searching for a reference. Also I've wanted to paint this kind of clothing and this was a perfect opportunity to get it done. I painted her skin, clothing and hair first then I went on to paint her facial features. Added more details to her hair, skin and cloth before painting the birds, hat, moon and background. I really do love this one, I hope you do too....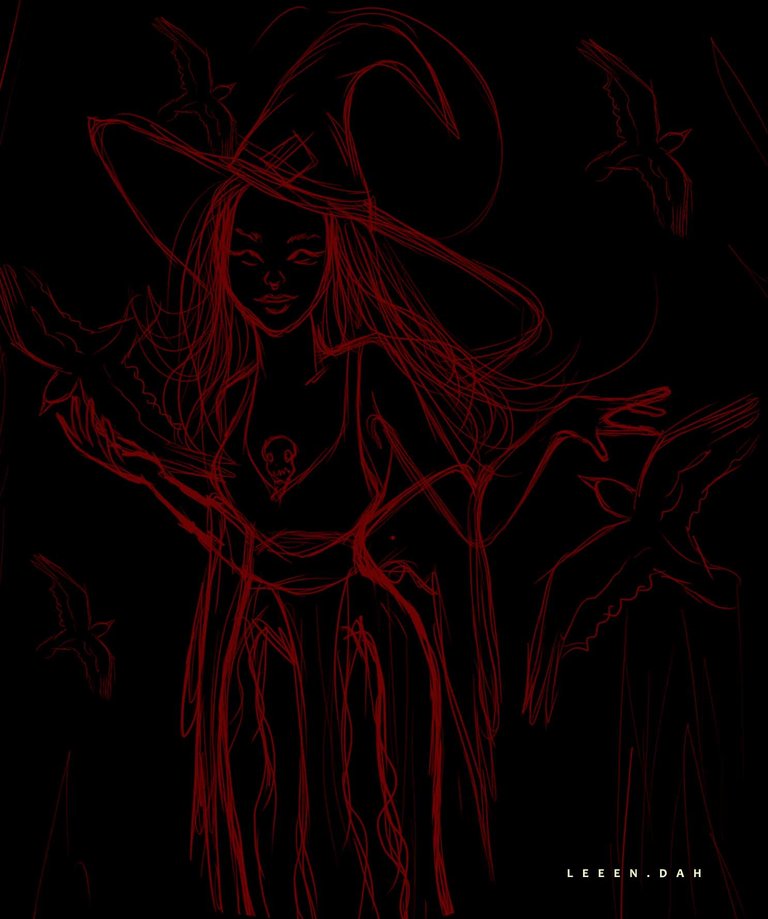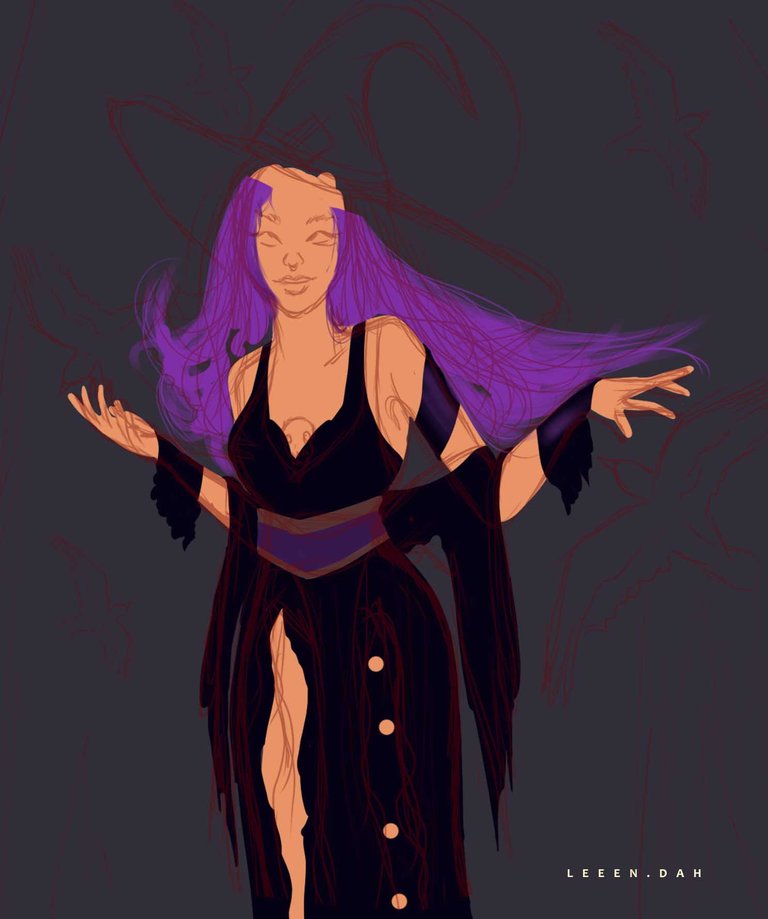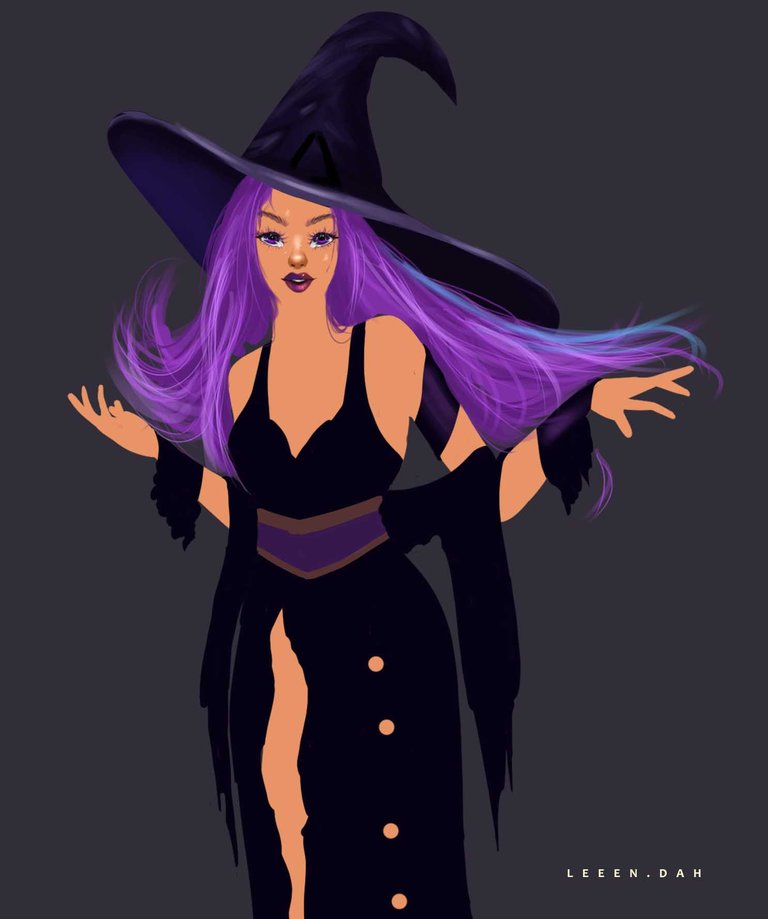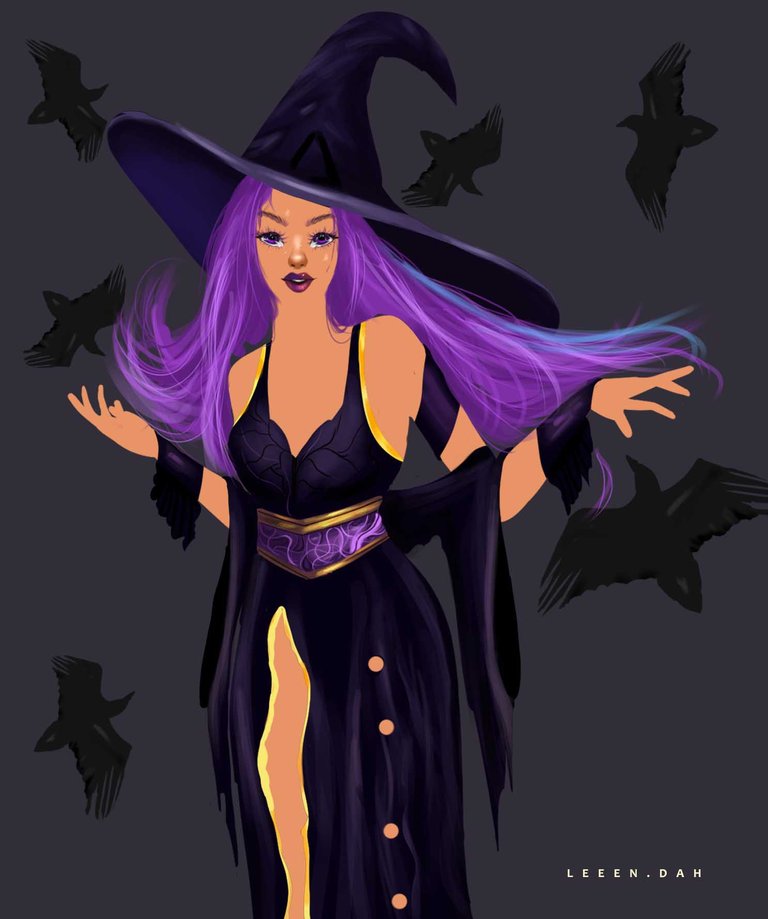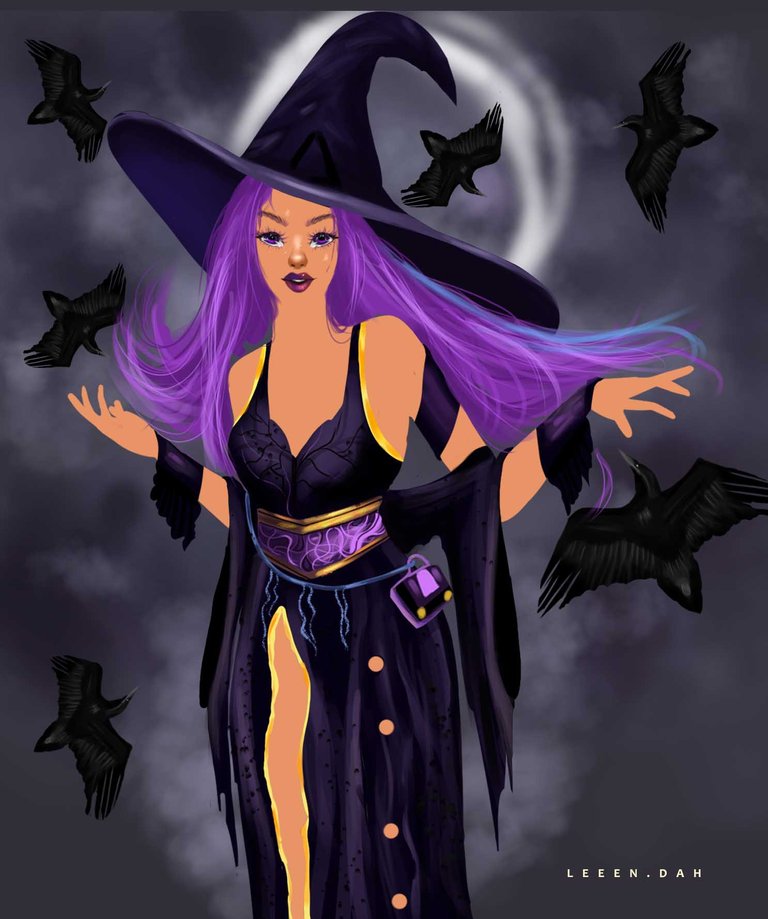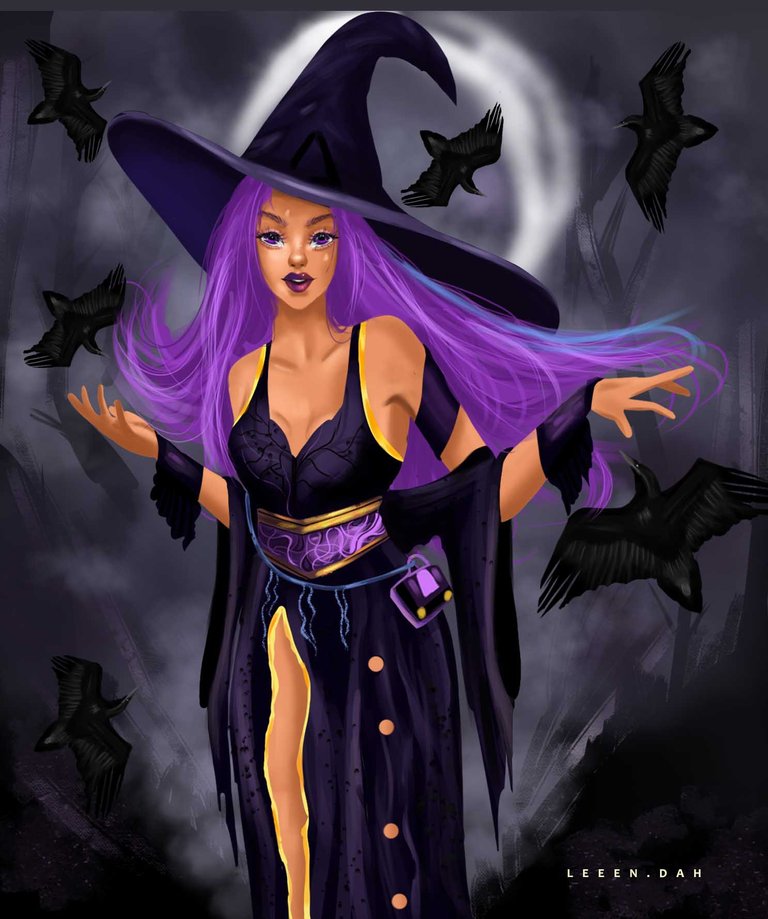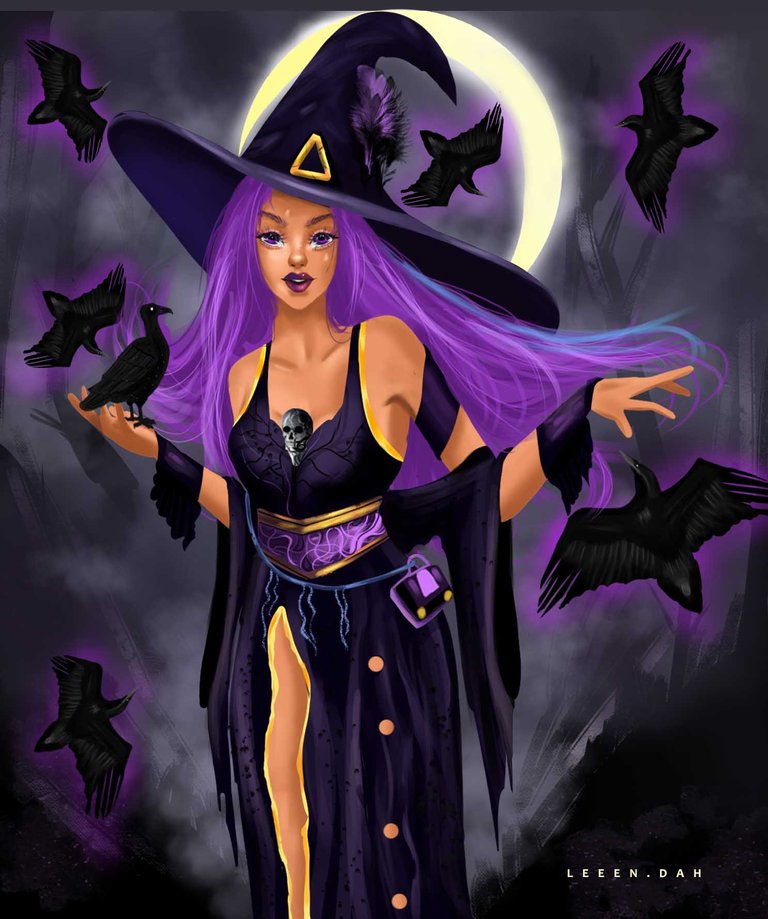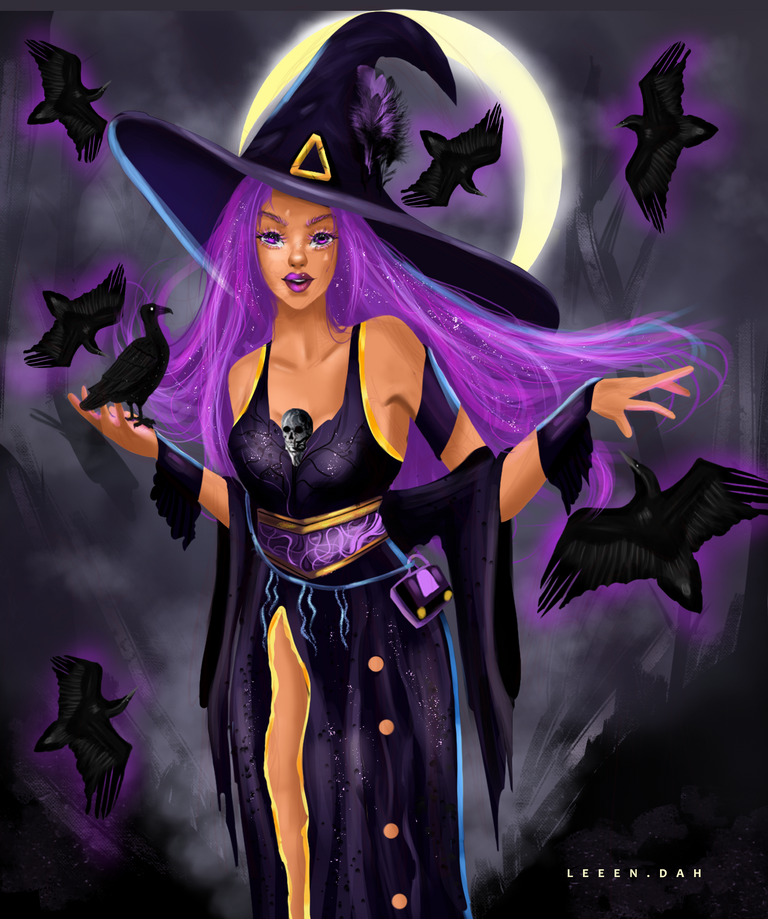 Mine vs Original art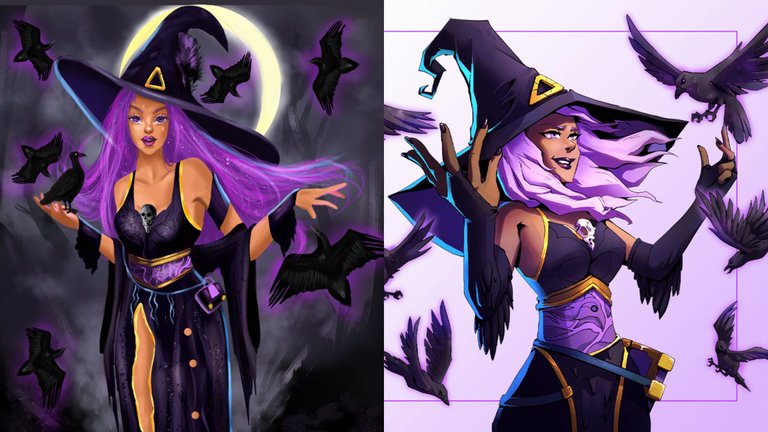 Tools Used
Adobe Photoshop cc2019
Huion drawing tablet and pen
Opensea
Known Origin
Twitter
Instagram
All links
https://linktr.ee/leeendah
Thanks for visiting my blog today, have an amazing day/night.
---
---