Daria Dragonscale Always! The dragon warrior ! // Daria Dragonscale Sempre! O guerreiro dragão! [pt-br/eng]
Adivinhem quem é?! @legalizabrazil na area para mais um desafio semanal, dessa vez com o tema Dragões! Para a publicação de hoje eu separei uma batalha com um dos meus summoners favoritos, a Daria Dragonsacale!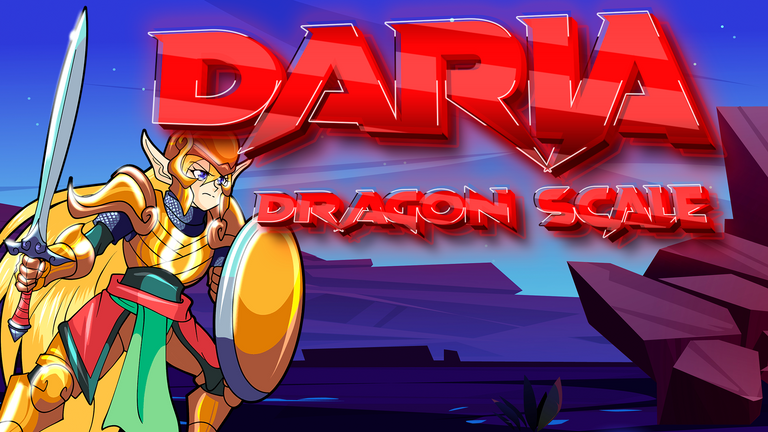 img sources: Splinterlands and freepikfreepik

• CARD OVERVIEW •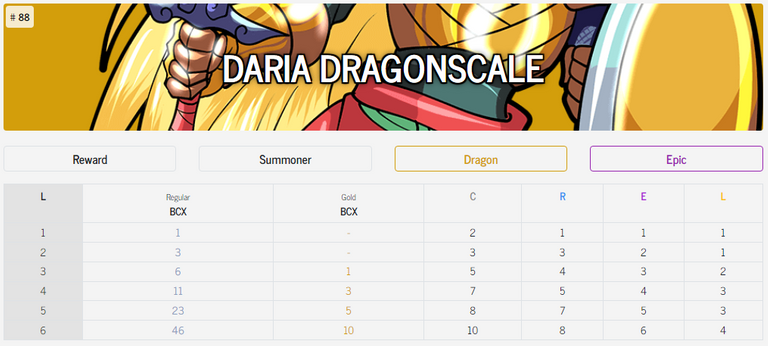 source
Eu gosto muito de usar a Daria Dragonscale, apesar de não ter ela em minha coleção sempre quando tem um Focus de Dragão eu gosto de aluga-la para me ajudar a acumular mais pontos para os baús do Focus, ela tem um valor de aluguel razoável e é um excelente opção para completar esse desafio pois ela tem um combo natural graças a sua habilidade em sinergia com criaturas de combate corpo a corpo que pode ser explorado muito bem, principalmente em estratégias de sneak combo como é a que usei nesta batalha.
---
BUFF

A Habilidade de buff da Daria Dragonscale concede 1 ponto de dano para criaturas corpo a corpo do seu campo de batalha
---
As batalhas no rank bronze estão cada vez mais dificeis, os bots já se adaptaram e parece que os players também tem mais maldade ao escolher as cartas, lembro que antes era muito fácil ganhar com essa composição, porém agora está mais dificil. Nesta batalha usei uma Daria Dragonscale level 1, pois foi uma batalha de rank bronze e eu quis ter uma vantagem sobre meu oponente.

ANALISE DE PREÇOS

A Daria Dragonscale já foi um summoner muito caro, porém o preço dela vem reduzindo pois ela não tem tantas qualidades que a destaque dos demais herois que existem, além de que o custo de mana dela é mediano. Acaba sendo um summoner situacional e talvez por isso o valor dela vem descendo durante algum tempo.


• REGRAS DA BATALHA •
Por se tratar de uma batalha de liga bronze a regra foi standard sem muitas limitações, todos os invocadores estavam permitidos e a quantidade de mana era 23.

---
• THE BATTLE •

A batalha foi muito tranquila para mim, meu combo funcionou perfeitamente e a estratégia foi solida, batalhas no bronze geralmente são fáceis pois os oponentes também não tem muitas cartas level alto e apesar de as minhas também não estarem muito fortes eu acabei vencendo pela estratégia que eu escolhi.
<--- FULL BATTLE REPLAY --->
ENGLISH VERSION




Guess who it is?! @legalizabrazil in the area for another weekly challenge, this time with the Dragon theme! For today's post I've separated a battle with one of my favorite summoners, Daria Dragonsacale!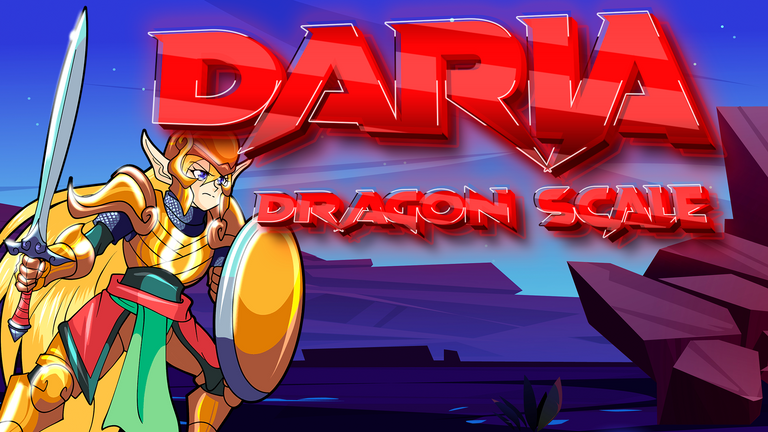 img sources: Splinterlands and freepikfreepik

• CARD OVERVIEW •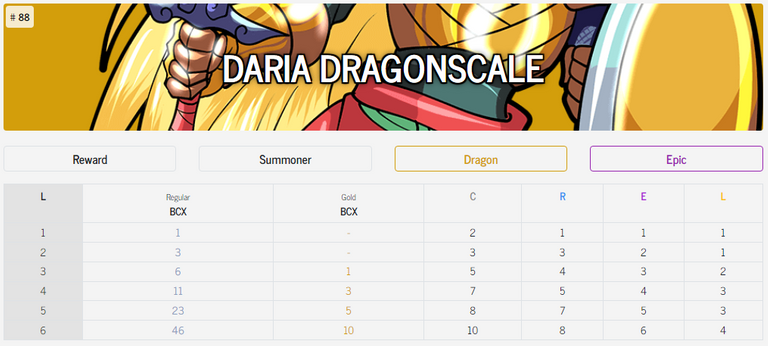 source
I really like to use Daria Dragonscale, although I don't have it in my collection always when I have a Dragon Focus I like to rent it to help me accumulate more points for Focus chests, it has a reasonable rental value and is an excellent option to complete this challenge because it has a natural combo thanks to its ability to synergize with melee creatures that can be exploited very well, especially in sneak combo strategies like the one I used in this battle.
---
BUFF

Daria Dragonscale's Buff Ability grants 1 damage to melee creatures on your battlefield
---
Bronze rank battles are getting more and more difficult, the bots have already adapted and it seems that the players are also more evil when choosing the cards, I remember that it was very easy to win with this composition before, but now it is more difficult. In this battle I used a level 1 Daria Dragonscale, as it was a bronze rank battle and I wanted to have an advantage over my opponent.

PRICE ANALYSIS

Daria Dragonscale was once a very expensive summoner, but her price has been reducing because she doesn't have as many qualities that the highlight of the other heroes that exist, in addition to her mana cost is medium. She ends up being a situational summoner and maybe that's why her value has been going down for some time.


• BATTLE RULES •
Because it is a bronze league battle, the rule was standard without many limitations, all summoners were allowed and the mana amount was 23.

---
• THE BATTLE •

The battle was very smooth for me, my combo worked perfectly and the strategy was solid, bronze battles are usually easy because opponents don't have many high level cards either and although mine weren't very strong either, I ended up winning by the strategy that I chose.
<--- FULL BATTLE REPLAY --->
---
---