Facebook Certified Digital Marketing Associate

A new associate-level of Facebook Blueprint certification will be launch in October 2019. Facebook Certified Digital Marketing Associate which is a new certification aims to cover the foundation of advertising concepts on Facebook, Instagram, Messenger and WhatsApp for Business. The online courses are free for anyone to take meanwhile the official exam will cost around USD 49.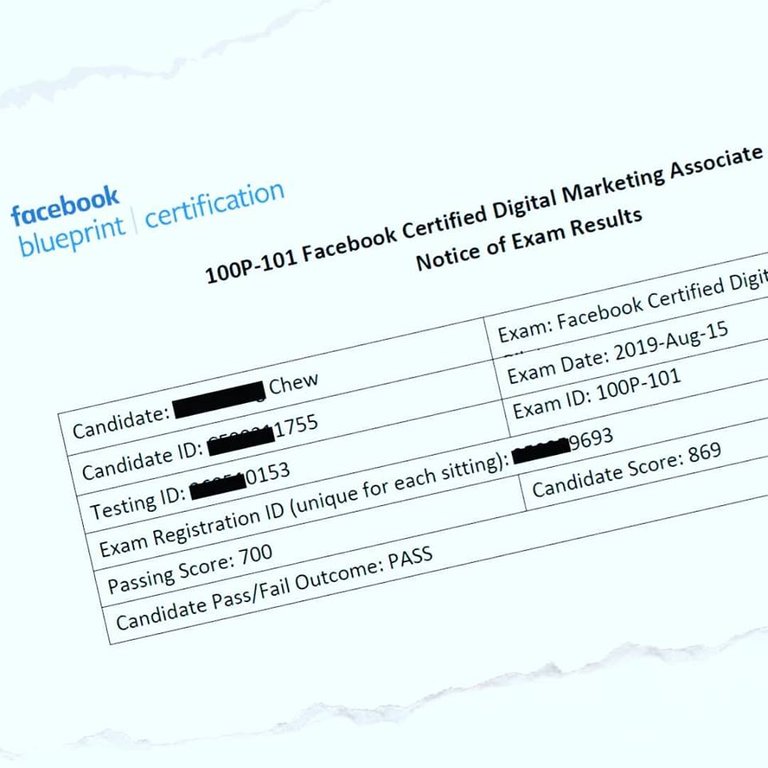 Facebook Blueprint Pilot
The new pilot certification from Facebook Blueprint was announce in late May and newsletter being sent out to subscribe from Facebook Business. Previously, I had the opportunity to take the
Facebook Marketing Consultant Course
. I was so excited as this is what I am waiting for.
As a digital marketing trainer, such valuable certification from the official Facebook social media will be a great help in my career. Earning such official credentials will help to distinguish myself as a Facebook digital marketing professional and it is the highest level of accreditation recognizes in marketing.

Facebook Digital Marketing Trend
Facebook digital marketing is expanding and large corporation is looking for talent who certified in the digital marketing field. By getting certified from Facebook Blueprint, it helps to identify the digital marketer who truly qualified to help them run a digital marketing through Facebook Page and their ads. It identify the appropriate action to align the corporate business goal to their digital marketing objective in social media marketing.
Good News! Digital Marketing Course is Free!
In mid-July, the good news arrived in my e-mail box. I was accepted in the pilot digital marketing skills program. The priority is given to Facebook marketing partners who will be participating in this pilot exam for free.
Well, I guess I am the first person in Malaysia who took the pilot exam and pass in August 2019.
Facebook marketing partners will be participating and provide their feedback after the examination. From my understanding, there are at least 200 candidates who took the examination. The survey email informs the earliest respondents will receive a gift from Facebook.

"Feedback is a gift!" - It written at the survey form.
What is Facebook Certified Digital Marketing Associate?
Facebook Certified Digital Marketing Associate is a fundamental course and certification program for entry-level digital marketers.
Job seekers are recommended to take the certification to stand out from the crowd as Facebook Blueprint certification recognizes within the marketing and advertising industry. Student can even take the exam to gain advantages before their graduation for their future career in the advertising and marketing field.
However, the certification is valid for ONE year only. Once it is expired, the candidate has to re-take the examination to be qualified again.
The candidate who passes the exam will receive an official certified badge from Acclaim on October onward when it is official launch. The candidate may attach the certified badge link in their resume through the LinkedIn platform. They can also share it through Facebook and Twitter.

How To Study for Exam?
There will be free online courses related to the certification required. A total of 27 modules you may have to study. Each module consists of 2 up to 8 chapters.
For a quick start, you may try a practice test consists of 30 questions to understand which area you are lack of knowledge for the examination. Subsequently, you can prioritize to study those areas to study first.
The real examination is between 50 to 60 questions. It took me about 2 weeks to complete the entire course. Most of the question is based on your common sense/knowledge and experience in Facebook marketing. If you pass any professional certification of Facebook Certified Media Planning/Buying, this exam should be easy peasy for you.
The practical test is free to take anytime and anywhere. Once you are confident, you may schedule the real examination through an online proctored exam.

Issue You May Encounter?
It was my first time to take an online proctored exam. Therefore, you may have the same issue as I do. The process was confusing and complicated on the access interlink each other from the link between Facebook Blueprint, CertMetrics, and Pearson VUE. Sometimes the link does not work as it as. The workaround is to find an appropriate way to access it. Remember the flow to access the link to each other is:
Facebook Blueprint > CertMetrics > Pearson VUE

Facebook Blueprint
Link: https://www.facebook.com/business/learn/certification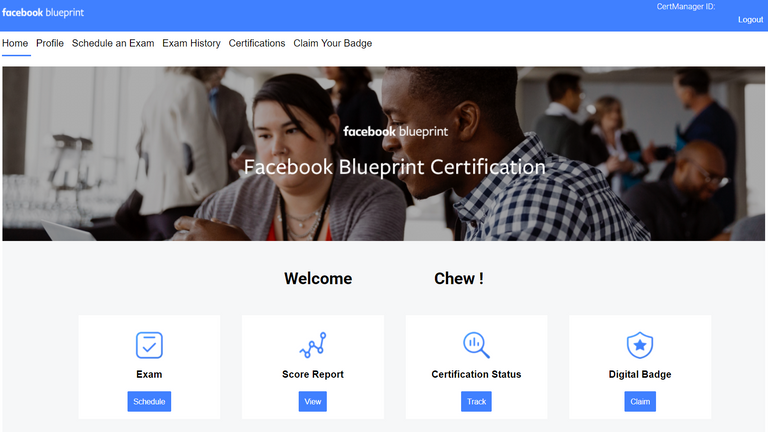 CertMetrics
Link: https://www.certmetrics.com/facebook
(May required to login from Facebook Blueprint before access. Schedule exam from here.)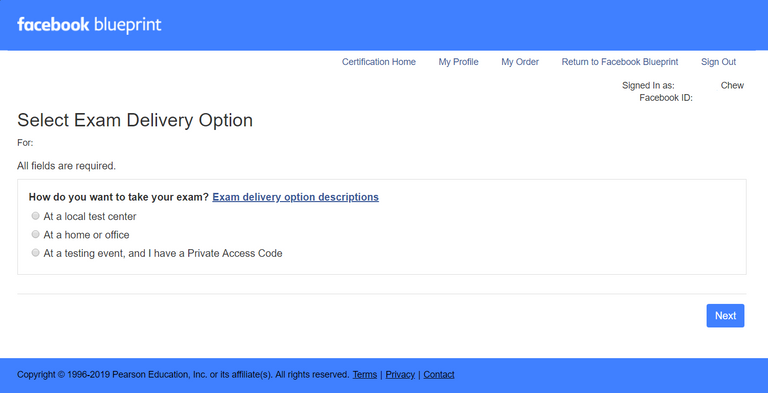 Pearson VUE
Link: https://home.pearsonvue.com/facebook/op
Real Name Required for Examination:
The exam required a REAL name instead of nickname which I use in Facebook known as Legend Chew. As this platform is interlinked each other, changing your name for the examination can be done through Facebook Blueprint support.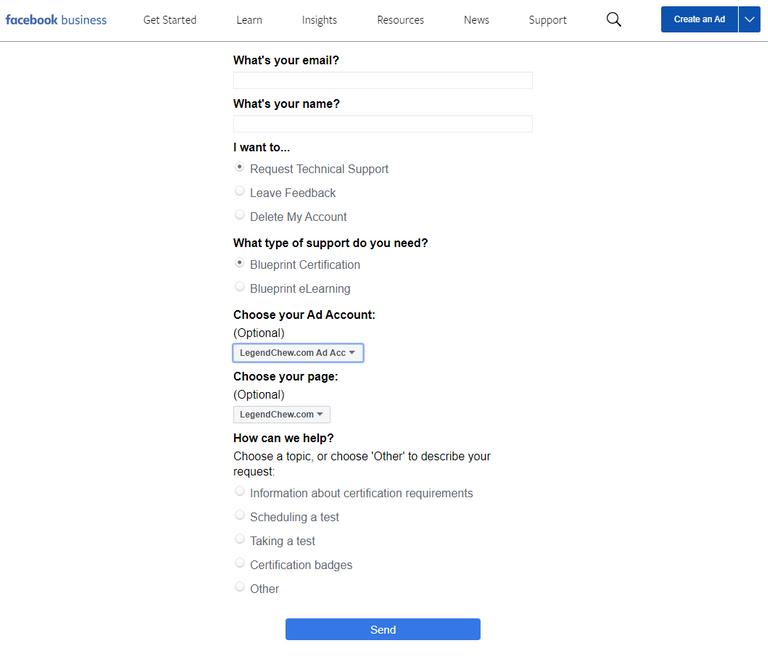 Link: https://www.facebook.com/blueprint/support

Updated 18 September 2019:
Finally, I just got my Facebook Blueprint badge for Facebook Certified Digital Marketing Associate. The validation last for 24 months. It stated the demonstrated skills that I have achieved such as Ads Manager, Digital Marketing, Digital Media Buying, Facebook Ads, Instagram Advertising, Social Media Marketing and so on.
The Facebook Blueprint new examination is now officially open to the public. If you are a digital marketer who would like to get certified for Facebook digital marketing, I recommended taking this exam. Hints, these demonstrated skills are the part of the examination questions you may focus.
Link: https://www.facebook.com/business/learn/certification/exams/100-101-exam
Want to learn from a Facebook Certified Digital Marketing Trainer? Join us at our latest meetup in Penang, Malaysia. See you there!


Link: https://eu.legendchew.com/

---
Posted from my blog with SteemPress : https://www.legendchew.com/facebook-certified-digital-marketing-associate/
---
---
---