High Strung Free Dance ( Movie Review)

The movie was indeed thrilling and fill with hope of optimistic union of Barlow (Juliet Doherty) and Charlie (Harry Jarvis). The movie almost revolve around them as both where looking for employment.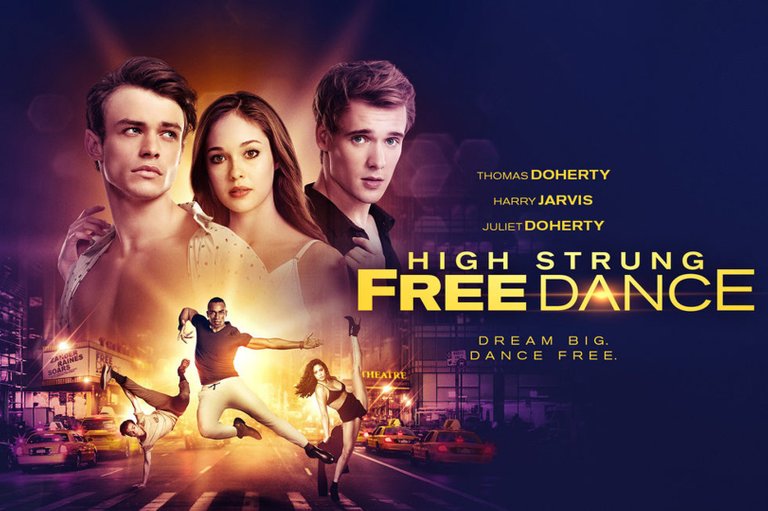 source
Synopsis: Zanders a young choreographer who started his own musical art, casts a contemporary dancer and a talented opportune pianist in New York most anticipated Dance Show. But it strung him to find out that the two had affection for each other on stage as the girl was his muse
movie: High Strung Free Dance
Genre: Romance, Musical
Directore: Michael Damian
Released Date: September 2018
Cast: Thomas Doherty, Juliet Doherty, Harry Jarvis, Ace Bhatti, Desmond Richardson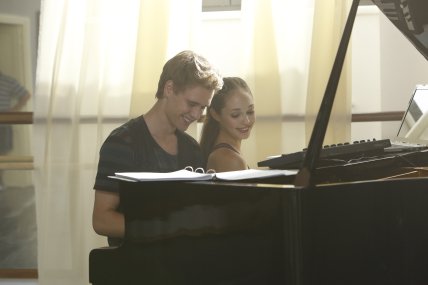 source
Charlie worked as delivery pizza boy who is talented but lacks the contact for job opportunity as a pianist. He dropped by lots of locale restaurants requesting for a gig but as always there are no vacancies. On one occasion he was told by a security guy that he can only replace their pianist when he dies, (lol).
His hunt took a shape after he encountered an old piano in a house he always deliver pizza too. When he came by to deliver as usual, he was unable to reach the house keeper, then walked right inside and beheld the magnificent old piano. As he was playing it softly, the mistress of the house observed him, and started a conversation with him. Demanding he comes again to play as she enjoys it. But the irony was she hid her self behind close door.
It was the old lady that encouraged Charlie to cease his moment and not wait for opportunity to come by. Which inspired him to crash Zanders (Thomas Doherty) rehearsal session requesting for an audience. That's how he was recruited.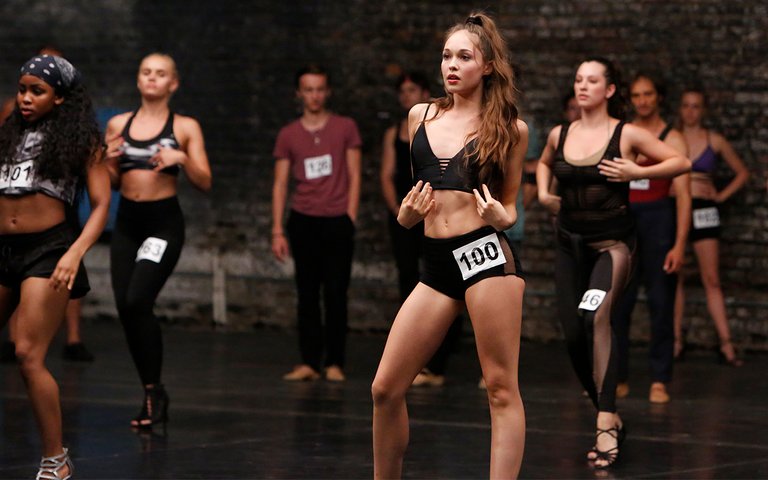 source
Barlow on her on side, kept on auditioning for an opportunity in dance classes, but she is always unlucky. She works as a marketer with a firm, but misses work and always plead with her desk mate to cover for her.
She kept on pushing hard, going for auditions, at Zanders Dance class session she was disqualified. But with encouragement given to her by new friends she made there, she quickly change her clothing and change her hair pack style and joined the crew again for another session. She forgot that she had a tag used to identify her, Zanders cut her and fished her out but her response was smart and she assured to get the moves. That was how Barlow got her own gig.
You know the stories of Directors appreciating the zeal and passion put out by cast, that was how she became Zanders muse.
In all, the movie is full of energy and vibes radiating from young ones, the director tried to touch all genre of music, there was even a freestyle rap song by a dish washer boy.
It was fun and interesting to watch, not forgetting the classical piece played and lots of them, the dance drama presentation. All was epic and fantastic, it really touched my aura during their presentation.
Also know that their was one more Dancer that stood in the way of Barlow, (the path to success sometimes is full of mischievous obstacles and you need to cease opportunities sometimes to embrace your destiny)
---
---