The archetypes | Los arquetipos. Relato [Eng/Esp]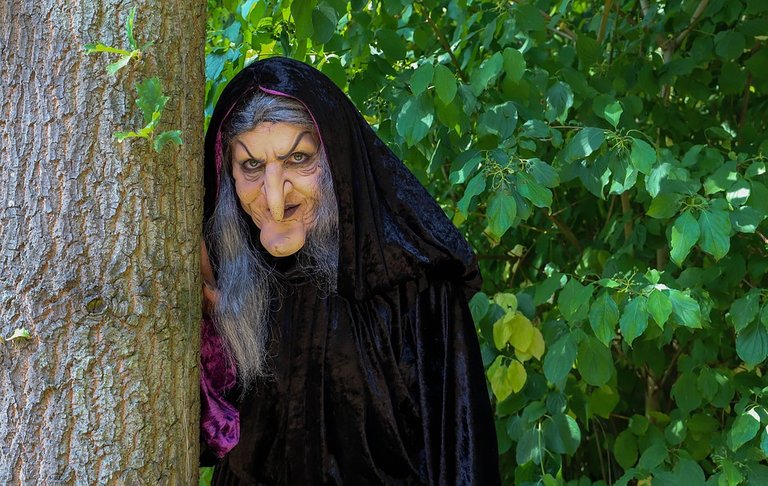 Fuente imagen
---
" WE TELL STORIES TO OURSELVES IN ORDER TO LIVE".
 
-Joan Didion-
---
---
TEXT IN ENGLISH
---
A warm greeting to this great family of writers and lovers of literature and quality posts. Since the dawn of humanity certain characters, characters or roles have been engraved in the collective unconscious, representing the synthesis of all human possibilities and potentialities. Without further ado, I leave you with my story for today.
---
---
The great seers say that in the beginning of creation, after the last day in which man was created, well, men because there were many of them. The creator demiurge called each of them to choose their totem and archetype. The totem was to identify and govern the attributes of the future tribe, and the archetype the personality of each of them individually.
The first man they called chose the archetype of king, from that moment he became the first governor who walked on the face of the earth. When it was the turn of one of the first women, he chose the queen archetype, and so on, they went on choosing: sorcerer, witch, hero and heroine, jester, among others, until all the archetypes were exhausted.
At that moment, a short and chubby little man came out of nowhere, very distracted and disoriented, who said to be excused, but he had not found out in time that they were handing out the archebiches. The demiurge looked him up and down with some contempt and replied:
- Now that you mention, all the archetypes of men, animals and bugs are already distributed. you get to be a nobody, that also has to exist.
However, he went back through the book of archetypes and exclaimed:
- Hey, you're in luck, there's one left, the one with the toad.
- Toad...! That doesn't sound like a great archetype to say the least. And tell me something dear Demi, what trait characterizes or represents that archetype.
- Well, it represents short, chubby, open-mouthed, trusting guys like you. And another thing I'm going to tell you, don't call me Demi again, because otherwise you're not only going to have the toad archetype, but also that ugly little body you have, so that the thing is complete.
Immediately the toad, excuse me the man, came out of the room, shouting and opening his mouth too wide, speaking what he was not supposed to speak here and there. They say that since then, there are toad men or toad men doing their thing in the world, getting in where they have not been called, and giving their opinion where they have not been asked for their opinion, always saying more than they have to say with their big mouths. And colorín this tale came to an end...
See you soon.
---
---
TEXTO EN ESPAÑOL
---
Un grato saludo a esta gran familia de escritores y amantes de la literatura y posts de calidad. Desde los albores de la humanidad ciertos caracteres, personajes o roles han quedado grabados en el inconsciente colectivo, representando la síntesis de todas las posibilidades y potencialidades humanas. Este relato más corto o más largo, se lo escuché a mi abuelo que era un cuentero por excelencia. Sin más que agregar los dejo con mi relato de hoy.
---
---
Cuentan los grandes videntes, que en el principio de la creación, después del último día en el que fue creado el hombre, bueno los hombres porque fueron muchos. El demiurgo creador llamó a cada uno de ellos para que escogieran su tótem y su arquetipo. El totem iba a identificar y regir los atributos de las futuras tribus que se iban a crear, y el arquetipo la personalidad de cada uno de ellos en lo individual.
Al primer hombre que llamaron eligió el arquetipo de rey, desde ese momento él se convirtió en el primer gobernador que caminó sobre la faz de la tierra. Cuando tocó a una de las primeras mujeres eligió el de reina, así sucesivamente, fueron escogiendo: hechicero, bruja, héroe y heroína, bufón entre otros, hasta que se agotaron todos los arquetipos.
En eso salió de la nada, un hombrecillo bajito y regordete, muy distraído y desorientado que dijo que lo disculparan, pero él no se había enterado a tiempo de que estaban repartiendo los arquebichos. El demiurgo lo miró de arriba abajo con algo de desprecio y le contestó:
- Ahora que lo mencionas, todos los arquetipos de hombres, animales y bichos ya están repartidos. te toca ser un don nadie, ese también tiene que existir.
Sin embargo, volvió a revisar el libro de los arquetipos y exclamó:
- Oye estás de suerte, queda uno, el del sapo.
- ¡De sapo...! Ese no parece un gran arquetipo que se diga. Y dígame algo querido Demi, ¿Qué rasgo caracteriza o representa a ese arquetipo?
- Bueno representa a tipos bajitos, regordetes, de bocas abiertas y confianzudos así como tú. Y otra cosa que te voy a decir, no me vuelvas a llamar Demi, porque sino, no vas a tener solamente el arquetipo de sapo, sino también ese cuerpecito feo que tienes, para que la cosa sea completa pues.
Enseguida salió el sapo, perdón el hombre, inconforme vociferando y abriendo la boca más de la cuenta, hablando lo que no tenía que hablar por aquí y por allá. Cuantan que desde entonces, hay sapos hombres o hombres sapos haciendo de las suyas en el mundo, metiéndose dónde no los han llamado, y opinando dónde no le han pedido su opinión, siempre diciendo más de lo que tienen que decir con su gran bocaza. Y colorín este cuento llegó a su fin…
Nos vemos pronto.
---
Translated with www.DeepL.com/Translator
---

¡¡¡Gracias por leerme y Apoyar!!!


---
---