Colours of Autumn II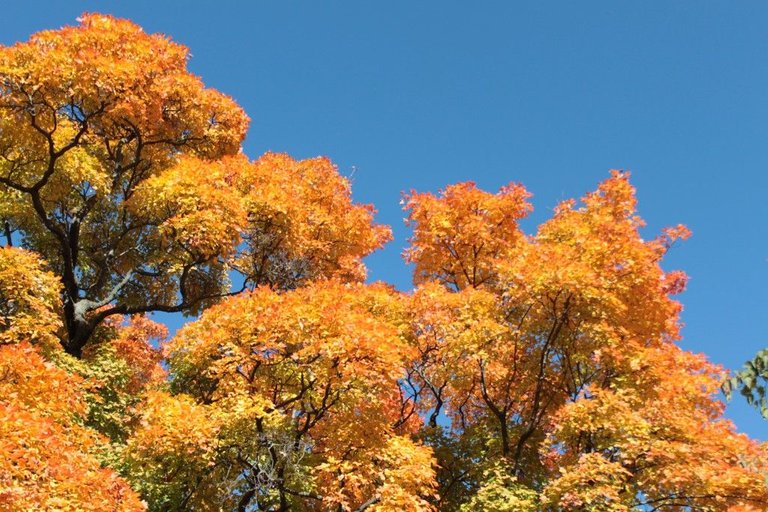 There's colour everywhere you look at moment.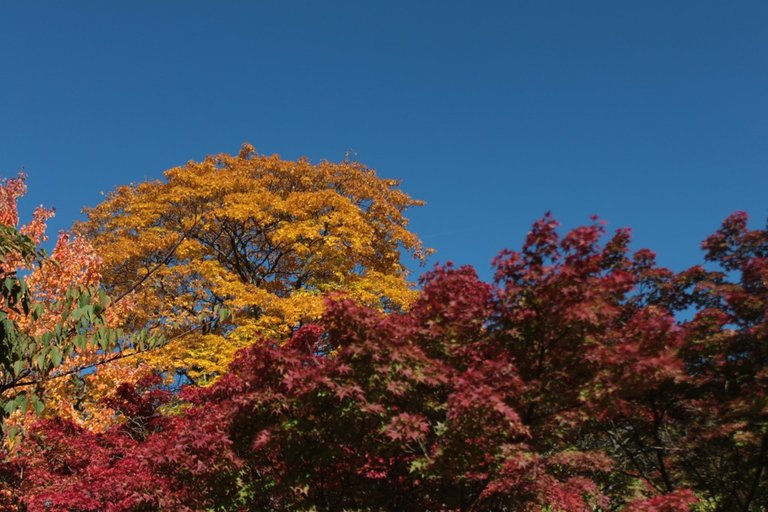 While it is mostly golden hues, there are reds and oranges that also make a brilliant contrast to the bright blue of the clear Autumn skies.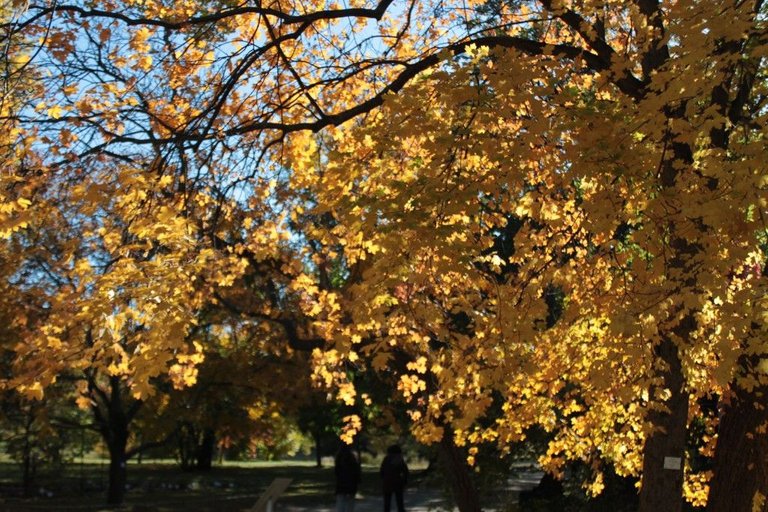 Here and there, are stubborn trees that are reluctant to give up on there greens.
The year turns. It will only take a few brief weeks more and the spectacle will be over for another year.
It is a reminder to to get out, and soak up with all your sense what nature has to offer.
---
---