Graphite Drawing Demonstration - Estas Tonne Portrait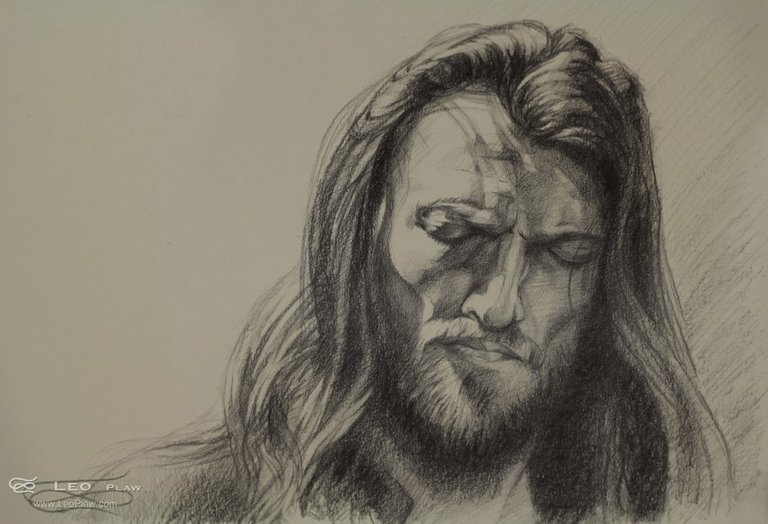 I have another drawing time lapse to share with you. With this drawing I started exploring working in graphite again. I had also by this point started to research proper techniques for realistic drawing.
I'm always practising and attempting to improve.
Here's the video on Odysee.com.
https://odysee.com/@LeoPlaw:0/graphite-drawing-estas-tonne-portrait:7
"Estas Tonne Portrait", Leo Plaw, 34 x 24cm, graphite pencil on paper
Leave a comment below, upvote and share if you like it.
More of my artwork can be found on my website. LeoPlaw.com
And if it takes your fancy, subscribe to my newsletter.

---
---