How to Paint Hands - #36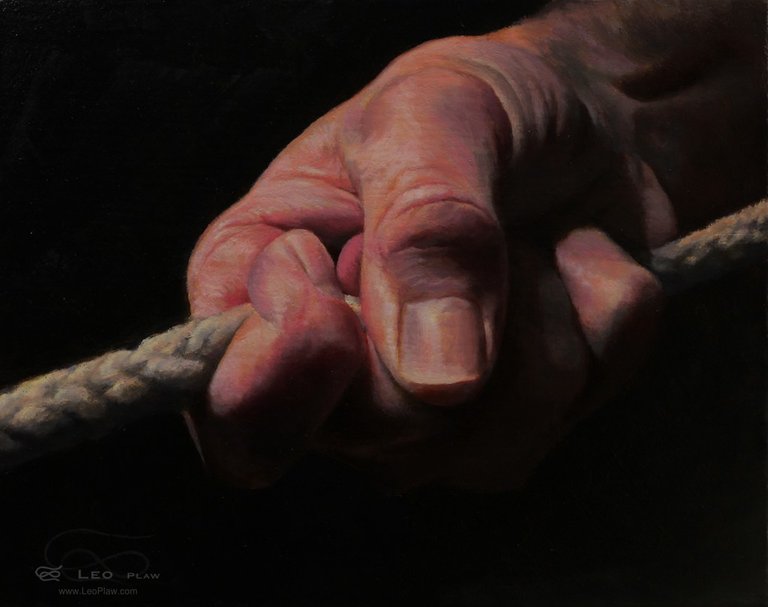 I demonstrate how to paint a dynamic hand pose in oils using a limited colour palette. It's a step by step process of laying out the large shapes of colour, subdividing that and progressively working smaller, all the while, comparing the overall values (light vs dark) and adjusting them.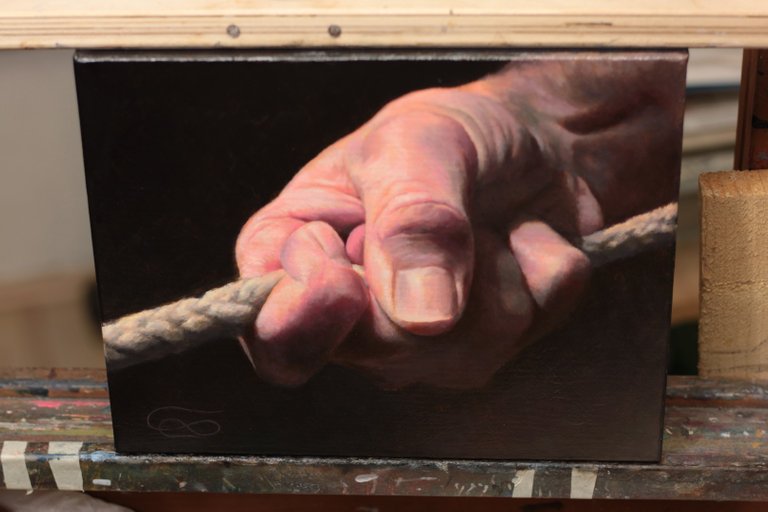 This was a tricking image to pose, as I was photographing my own hands in a dimly lit room. Figuring out the focus took ages. I had to set the timer on the camera and then leap in front and pose with my hands already tied.
Talk about having your hands tied. 🤣
You can watch the video on Odysee: https://odysee.com/@LeoPlaw:0/how-to-paint-hands-36:9
"Hands 36", Leo Plaw, 30 x 24cm, oil on canvas
Leave a comment below, upvote and share if you like it.
More of my artwork can be found on my website. LeoPlaw.com
And if it takes your fancy, subscribe to my newsletter.

---
---