Imagen Distorsionada [ESP-ENG] Distorted Image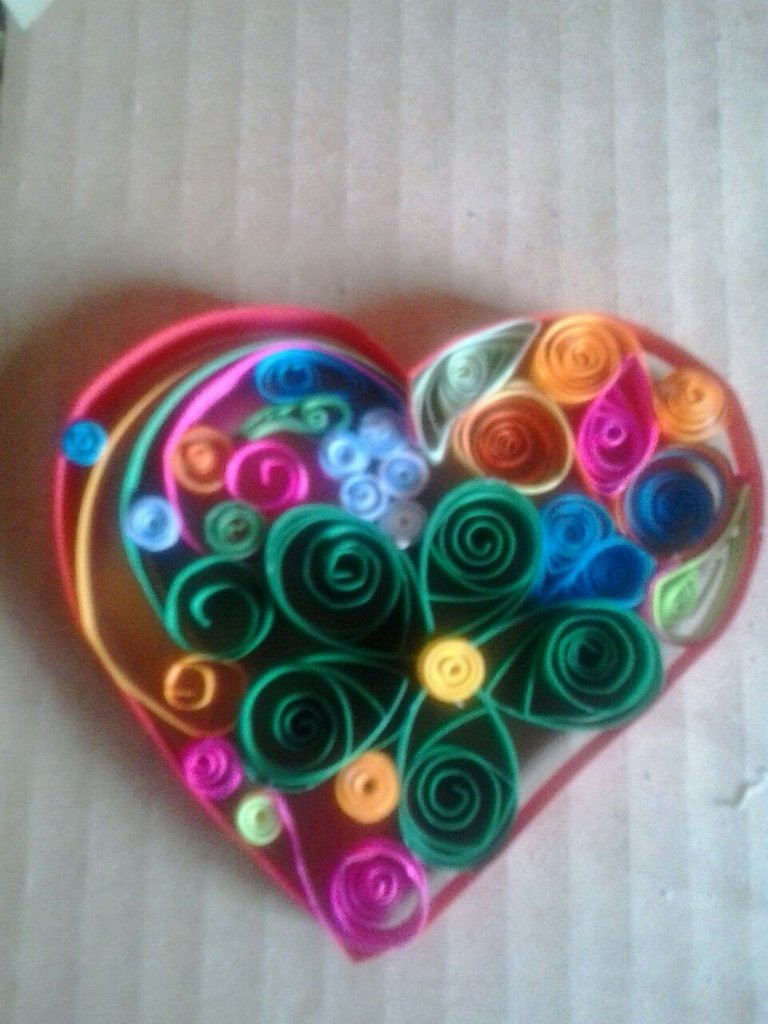 ¡Hola Hivers!
¿Qué tal un viaje a nuestra imaginación? Sí, de una imagen donde no hay límites de interpretación.
Las chicas de @radiolovers cada semana nos traen esta propuesta. Es divertido intentar hacerlo bien o al menos dejarse llevar.
Sé que tienes curiosidad, podemos responder
Esta es la imagen de la inspiración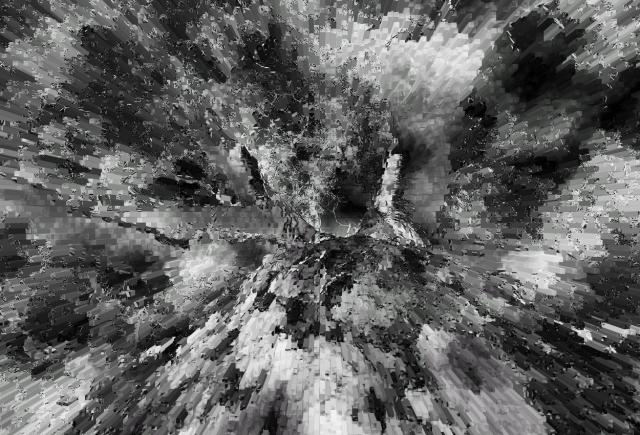 Esta es mi historia gracias a ella.
Neblina
Sin darme cuenta, llegó la noche y sólo pensé en llegar a casa, el camino se hizo interminable y sólo me acompañó, una voz en la radio que con acordes "me mantuvo despierto".
Todo lo que pude hacer ese día, tanta gente asistió, tantos acuerdos, fracasos y triunfos, pero ahora sólo la soledad me acompaña en este viaje
Preguntas y respuestas de mi parte, canciones improvisadas para un público atormentado, el destello de las luces de los coches que venían en dirección contraria me recordaron que no estaba tan solo en este viaje.
La niebla cubrió lentamente el espacio, los faros de mi coche rompieron su presencia y allí estaba yo, con un solo pensamiento de llegar a casa.
Fueron varios kilómetros, el sonido de la radio, mi coche, la niebla y yo, de repente del bosque salió un perro cruzado rápidamente pero algo quedó en mí, el susto que causó.
No había nada y poca explicación, mi mente se nublo tal cual la espesa neblina que cubria la noche, pero de repente estaba en mi habitación y me desperté por el sol. Han pasado horas en el día y no puedo recordar cómo llegué a casa de la niebla.
Cómo llegué a casa sin observar la ruta, tanto ha sido mi susto, que mi memoria se ha borrado. La niebla me cubrió y me llenó de misterio.
Esta es mi versión de la foto. Un espacio que la niebla llenó.
Espero que te atrevas.
Gracias por su tiempo, por leerme.
Haga un nuevo post
Traducción realizada con la versión gratuita del traductor www.DeepL.com/Translator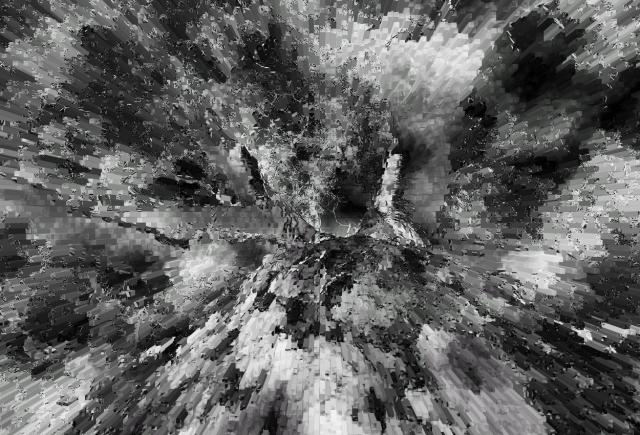 Hello Hivers!!
How about a trip to our imagination? Yes, from an image where there are no limits of interpretation
The girls from @radiolovers every week bring us this proposal. It's fun to try to get it right or at least to let yourself go.
I know you're curious, we can answer
This is the image of inspiration
Here is my story thanks to her.
Fog
Without realizing it, the night arrived and I only thought about getting home, the road became endless and only accompanied me, a voice in the radio that with chords "kept me awake".
Everything I was able to do that day, so many people attended, so many agreements, failures and triumphs, but now only loneliness accompanies me on this journey
Questions and answers from me to me, improvised songs for a tormented audience, the flash of the lights of the cars coming in the opposite direction reminded me that I was not so alone on this journey.
The fog slowly covered the space, the headlights of my car broke their presence and there I was, with only one thought of reaching home.
It was several kilometers, the sound on the radio, my car, the fog and me, suddenly from the forest a dog came out crossed quickly but something remained in me, the fright it caused.
There was nothing and little explanation, but suddenly I was in my room and I woke up because of the sun. It has been hours in the daytime and I cannot remember how I got home from the fog.
How I got home without observing the route, my mind was clouded like the thick fog that covered the night, so much has been my fright, that my memory has been erased. The fog covered me and filled me with mystery.
This is my version of the photo. A space that the fog filled.
I hope you dare.
Thanks for your time, for reading me.
Make a new post
Translated with www.DeepL.com/Translator (free version)
---
---