Small steps || Pequeños pasos
---
Small steps
English Version
Hello hello nature lovers!!!
Greetings dear Hivers!!!
The time is right when it has to be, that happened to me today as inspiration to make this post. I almost missed the initiative, because I was absent-minded and busy. But a token of affection came to me just to meet and share with you.
The picture above is just an arefencis of what it will look like but I am very happy to enjoy the process samples that happen.
A few weeks ago I asked for a cayenne bush from a mom who gave me the gift of life, and today it arrived in my hands. A brave sample and above all incredible, it is tiny and already has three flowers.
I tell you,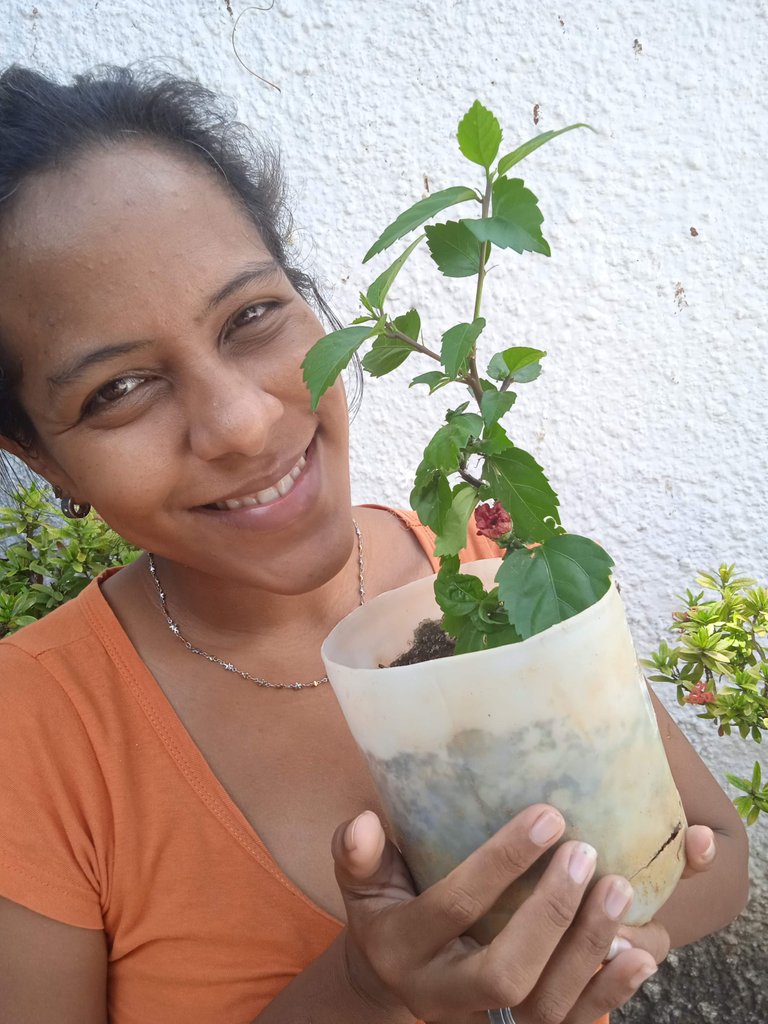 Hibiscus rosa-sinensis, commonly called China rose, cayenne, poppy, hibiscus, among other names, is a deciduous shrub of the malvaceae family, native to East Asia.
I fell in love with it as soon as I saw it, for its showy color, for its petals, in short for its pretty and elegant beauty, we had to ask the neighbor that day, so the commitment of my dad and my "mom" was to get me a sample for when I came back to see them.
This species forms a shrub or small tree between 2 to 5 m tall. The leaves are bright green, golden-yellow in autumn. Its leaves are petiolate, broad, ovate to lanceolate with irregularly toothed margins.
The flowers are large, with five petals - in the simple varieties - 6 to 12 cm long. The stamens are arranged in a columnar form protruding from the corolla. There are numerous cultivars, varieties and hybrids, with a wide range of colors from pure white, yellow, orange, red, scarlet and pink tints, with single or double flowers (i.e. with twice as many petals).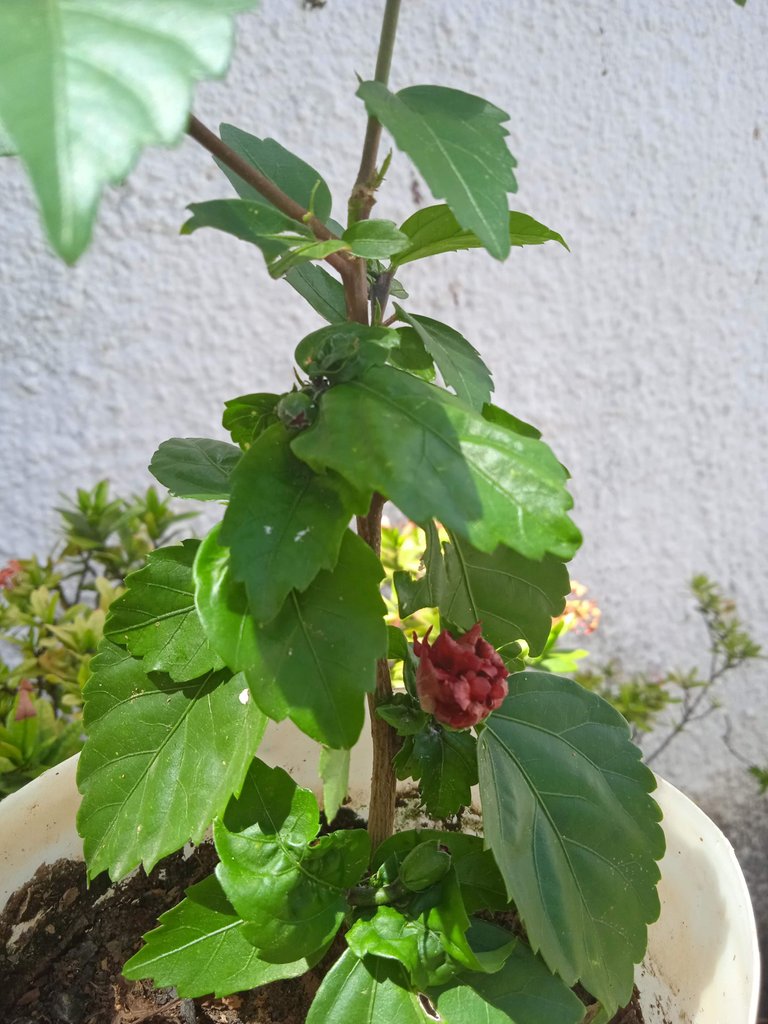 From that day about two months passed, I just had to wait. Today I saw them, and what was my surprise they had a small sample for me, yes, my little China was already there. (That's her name) a brave little girl that I know will fill my house with color and elegance.
And what was my biggest surprise? Already the China has buds, yes, two buds that barely show their intense bloom and a small flower that is growing in a hurry and steadily. **I am now more in love.
It is cultivated as an ornamental plant in the tropics and subtropics.
Some parts of the plant are edible. The tender leaves can be used as a substitute for spinach, the flowers are eaten raw or cooked, also used as a colorant giving a purple touch to dishes. The root is also edible, although of little flavor, very fibrous and mucilaginous texture.
In Chinese medicine it is attributed antispasmodic, analgesic, astringent, mildly laxative, emmenagogue, anti-irritant properties. It also has cosmetic uses.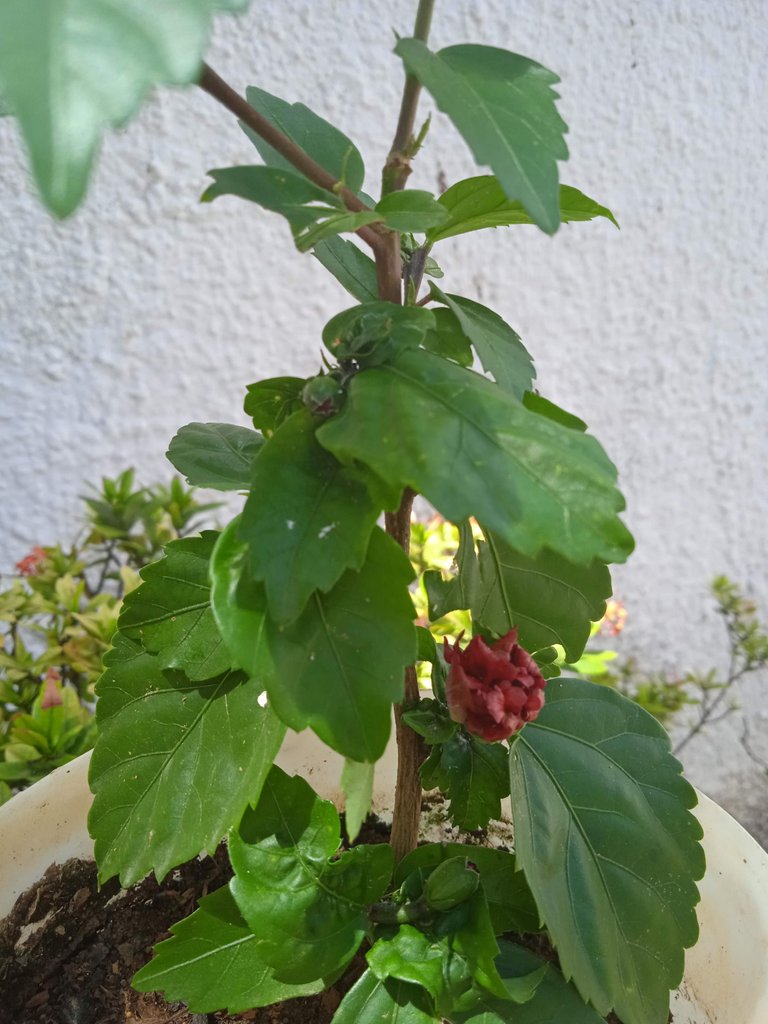 And so China came into my life, as a sign of commitment and constancy, as a sign of development, strength and evolution.
Together with her I will continue to cultivate my responsibility for her to make her grow and take care of her little buds. From today we have a pact I hope to fulfill and to be able to share with you all its growing process.
National flower Edit
It is the national flower of Malaysia (bunga raya in Malay language).
Certain species of hibiscus are symbols of the Dominican Republic, Puerto Rico and the U.S. state of Hawaii.
In Colombia it is also the flower of Barranquilla, Girardot and Barrancabermeja. It is a flower of the Mexican state of Tabasco, of the Venezuelan state of Zulia, of the municipality Antonio José de Sucre (Socopó) and of the Montalbán parish in Venezuela.
I want to take advantage and invite you to this initiative proposed by @hive-127788 here details and formally present my participation.
Likewise, I want to share with you my token of commitment to the platform. Today's #PowerUp day. A way to show my pact and commitment to #Hive and to you.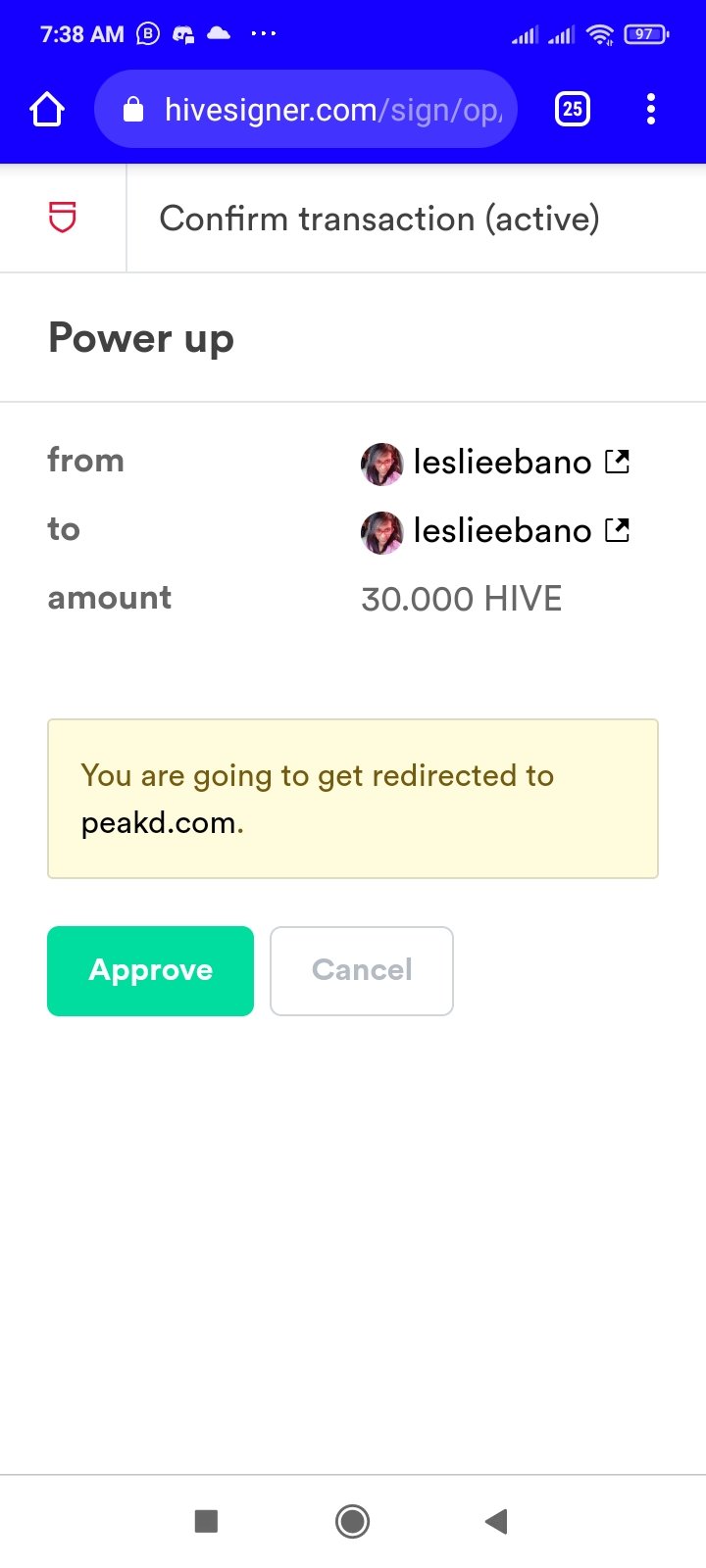 For now I'll say goodbye until a new post.
Thank you for being here, for reading, for commenting, for your rating!!!! 😘
Translator Deepl.com free version
---
Pequeños pasos
Versión Español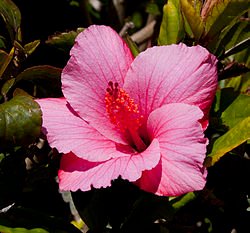 Rosa China
Hola hola amantes de la naturaleza!!!
Saludos queridos Hivers!!!
El momento es justo cuando tiene que ser, eso me pasó hoy como inspiración para realizar esta publicación. Ya casi me perdía la iniciativa, por despistada y por ocupada. Pero llegó a mi una muestra de cariño que llega justo para cumplir y compartir con ustedes.
La foto anterior es solo un arefencis de como se verá pero estoy muy contenta de disfrutar el proceso muestras eso sucede.
Hace algunas semanas pedí una mata de Cayena a una mamá que me regaló la vida, y hoy llego a mis manos. Una valiente muestra y sobre todo increíble, es pequeñita y ya tiene retoño de tres flores.
Les cuento,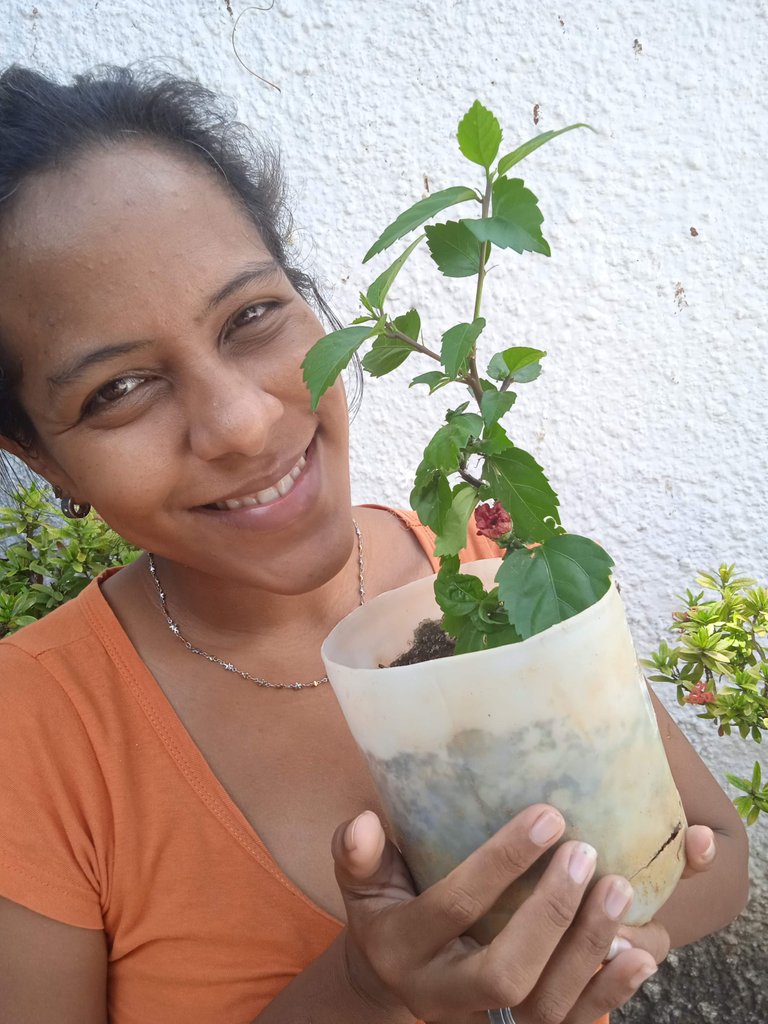 Hibiscus rosa-sinensis, llamado comúnmente rosa de China, cayena, amapola, hibisco, entre otros nombres, es un arbusto caducifolio de la família de las malváceas, originario de Asia oriental.
Cautivo lo atención en la casa de una vecina de padre, me enamore de ella en lo que la ví, por su vistoso color, por sus pétalos en fin por su linda y elegante belleza, teníamos ñens de pedirle a la vecina ese día, así que el compromiso de mi papá y mi "mamá" fue conseguirme una muestra para cuando volviera a verlos.
Esta especie forma un arbusto o árbol pequeño de entre 2 a 5 m de altura. Las hojas, de color verde brillante, color amarillo-dorado en otoño. Sus hojas son pecioladas, anchas, entre ovadas a lanceoladas con bordes dentados irregularmente.
Las flores son grandes, con cinco pétalos -en las variedades sencillas- de 6 a 12 cm de largo. Los estambres se disponen en forma columnar sobresaliendo de la corola. Existen numerosos cultivares, variedades e híbridos, con una amplia gama de colores desde el blanco puro, amarillo, naranja, rojo, escarlata y tintes rosados, con flores simples o dobles (es decir, con el doble de pétalos).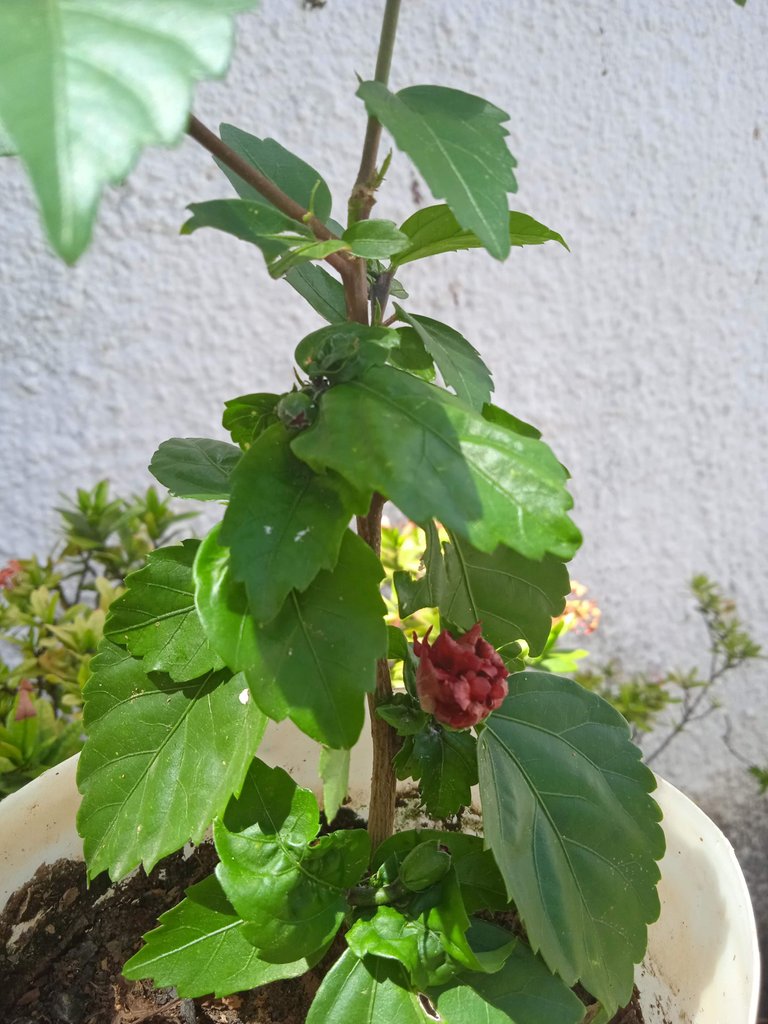 Desde ese día pasaron aproximadamente dos meses, solo me quedo esperar. Hoy los ví, y cuál fue mi sorpresa tenían una pequeña muestra para mí, si, mi pequeña China ya estaba allí. (Así se va llamar) una valiente pequeña que sé va llenar mi casa de color y elegancia.
¿Y cuál fue mi mayor sorpresa? Ya la China tiene capullos, si, dos capullos bque apenas muestran su rodó intenso y una pequeña flor que va creciendo en forma apresurada y constante. Yo ahora más enamorada.
Se cultiva como planta ornamental en los trópicos y subtrópicos.
Algunas partes de la planta son comestibles. Las hojas tiernas se pueden usar como sustituto de las espinacas, las flores se consumen crudas o cocinadas, también se usan como colorante dando un toque púrpura a los platos. La raíz también es comestible, aunque de poco sabor, muy fibrosa y de textura mucilaginosa.
En la medicina china se le atribuyen propiedades antiespasmódicas, analgésicas, astringentes, suavemente laxantes, emenagogas, antirritantes. También tiene usos cosméticos.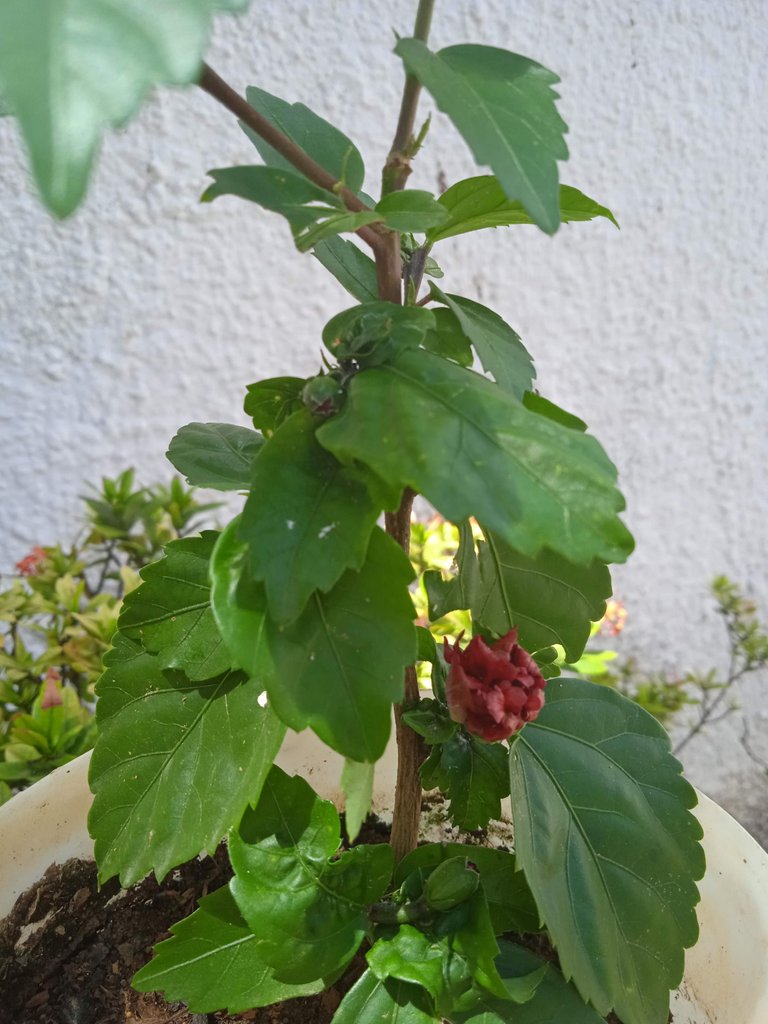 Y así la China llegó a mi vida, como una muestra del compromiso y la constancia, como muestra de desarrollo, fuerza y evolución.
Junto a ella seguiré cultivando mi responsabilidad para ella y así hacerla crecer y cuidar de sus pequeños capullos. Desde hoy tenemos un pacto espero cumplir y poder compartir con ustedes todo su proceso de crecimiento.
Flor nacional Editar
Es la flor nacional de Malasia (bunga raya en idioma malayo).
Ciertas especies de hibisco son símbolos de la República Dominicana, Puerto Rico y del estado estadounidense de Hawái.​
En Colombia también es flor de Barranquilla, de Girardot y de Barrancabermeja. Es flor del estado mexicano de Tabasco, del estado venezolano de Zulia, del municipio Antonio José de Sucre (Socopó) y de la parroquia Montalbán en Venezuela.
Quiero aprovechar e invitarte a esta iniciativa propuesta por @hive-127788 por aquí los detalles y presentar formalmente mi participación.
De igual forma quiero compartir con ustedes mi muestra de compromiso con la plataforma. Hoy día de #PowerUp. Una forma de mostrar mi pacto y compromiso con #Hive y con ustedes.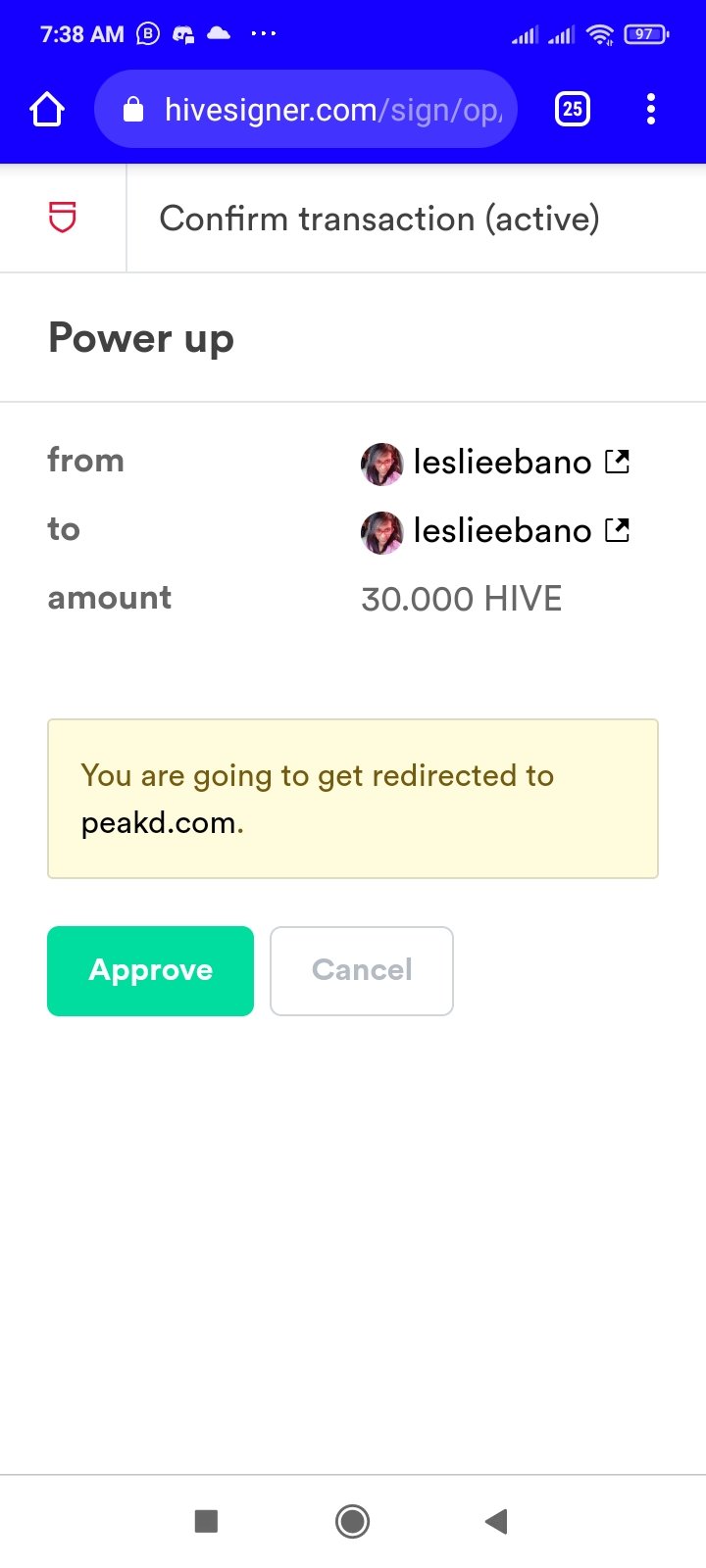 Por ahora me despido hasta una nueva publicación.
Gracias por estar aqui, por leer, comentar, por su valoración!!! 😘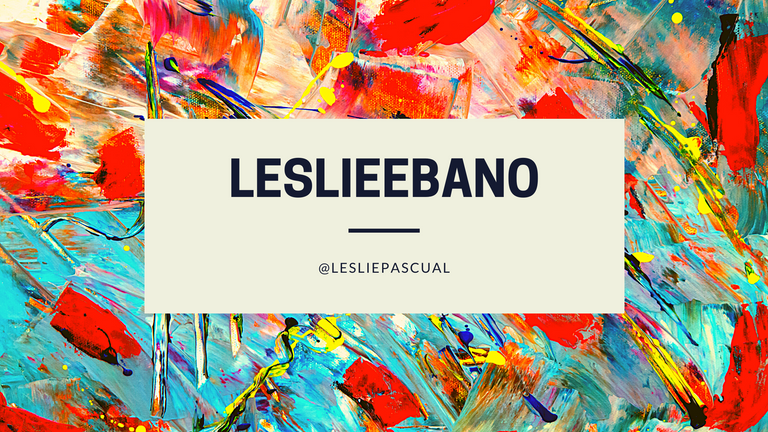 ---
---