Mental Health
I've been thinking about this a lot lately, especially after I read in the newspaper about how some of the biggest names in tech are secretly struggling with depression and anxiety. It made me think back to when I was first diagnosed with depression and how much it has changed my life. And then I thought about all the other people who have suffered from mental illness but never talked about it because they didn't want to be labeled as crazy or weak or weird.
I recently heard on the news about how there has been an increase in suicides. So many people are feeling hopeless and helpless right now. They don't know what to do and they're afraid of the future. I'm sure you can imagine how devastating that would feel if you were going through it yourself. But, there's always hope! There are so many things we can do to help ourselves get better.
My parents taught me that no matter how bad things seem, there is always something good in every situation. Even though I wasn't able to see it at the time, looking back I realize that getting sick was the best thing that could have happened to me. If I hadn't gotten sick, I wouldn't have met my wonderful husband and had three beautiful children. I wouldn't have started writing stories and found my passion. And most importantly, I wouldn't have realized how important it is to take care of myself and find ways to cope with my illness.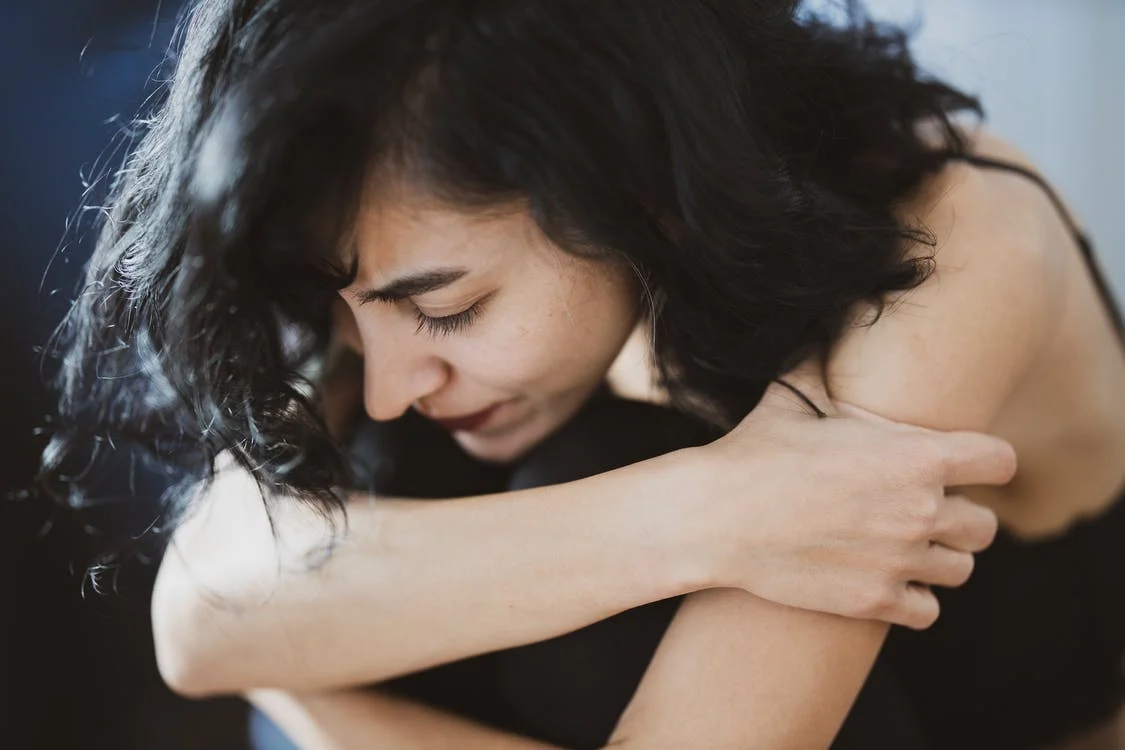 So here's my advice:
Take care of yourself. Eat healthy food, exercise regularly, get plenty of sleep. It sounds simple, but it really does make a difference.

Talk to someone. Tell your family and friends how you're feeling. Don't be ashamed. You aren't alone. Everyone goes through tough times.

Get help. There are so many different treatments available today. If one doesn't work, try another. There are even new technologies that allow us to talk to our doctors via computer. You can ask them questions anytime and they'll respond with an answer right away. That's pretty cool, huh?

Find a hobby. Something that makes you happy and gives you purpose. I love to write. It's my therapy. When I'm stuck on a story, I can sit down and focus on it without worrying about anything else.

Surround yourself with positive people. The last thing you need is to hear negative comments. Instead, surround yourself with supportive people who will lift you up and encourage you to keep fighting.

Remember that this too shall pass. No matter how bad things seem, there is always light at the end of the tunnel. I promise.

Lastly, don't give up. There is always hope.
My depression was caused by my job. I worked in a small company where I was the only woman in management. I had to deal with men who didn't respect me and treated me badly. I tried everything I could think of to improve my situation, but nothing worked. One day I came home and told my husband I couldn't take it anymore. He took me to the doctor and she prescribed a medication. I was surprised when it actually helped. After a few weeks, I noticed that I felt happier. I was still stressed out, but I didn't feel depressed. I decided to stay on the medication and eventually I stopped taking it completely. I haven't had any problems since.
Besides medication, there are so many other things we can do to treat our mental illnesses. Meditation, yoga, art therapy, music, gardening... the list goes on and on. It's important to find what works for you.
Mental health issues are just like physical ones. We all have different symptoms and conditions. Some of us have more severe cases than others, but we all deserve the same treatment. It's time to start talking about mental health and destigmatizing the disease.
For me, it was a long process. It took years to finally find a way to manage my illness. I'm not cured, but I am much better. I'm grateful for the progress I've made and I plan to continue working hard to get better.
It's okay to feel sad sometimes. It's normal to have ups and downs. But, it's also important to remember that you are strong enough to overcome these feelings. You can do this.
I hope you found my post helpful. Thank you for taking the time to visit my blog. Please note that I am not a doctor or therapist. I just wanted to share my experience in hopes that it might help someone else.
---
---