Think about a Dogecoin moment
Why does one word (One Word: DogeCoin) cause the Dogecoin market and dogecoin's value to increase 11x compared to the time before Elon Musk posted on Twitter with that brief Tweet?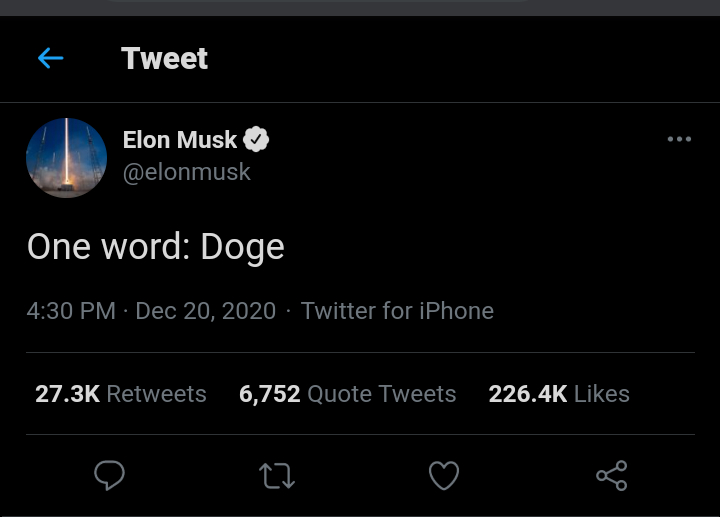 It sounds like a miracle for anyone holding a dogecoin for a short period of time, but it is like a joke with Dogecoin's failure less than 2 days back to its original value.

And just a few days later Elon Musk also just a Tweet of a Meme along with the Dogecoin logo has also made Dogecoin value increase 100% after 20 minutes of tweet posted and up to now. It is like a dangerous trap for us.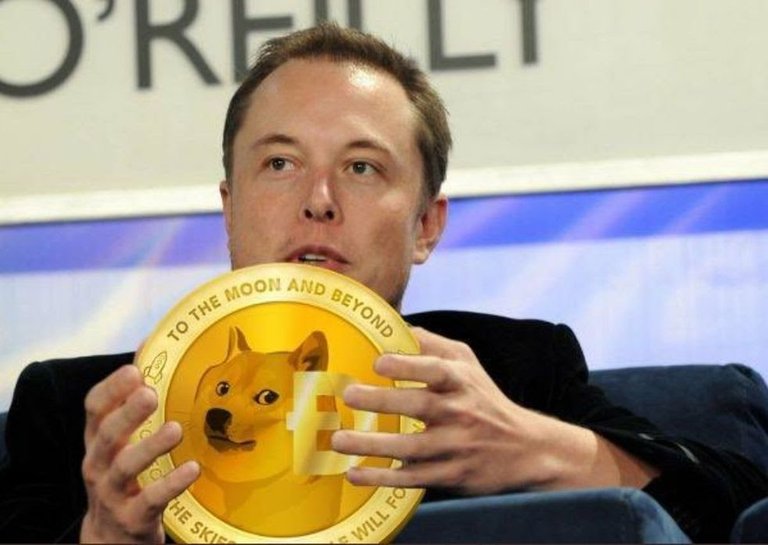 Elon Musk can manipulate the current Dogecoin market with simple ways, and in the future, what coins will follow Dogecoin's fate
(If I were a friend of Elon Musk, it would be easy if I wanted to be rich. I would buy lots of Dogecoins at low prices. Then I invited Elon Musk to eat and told him to tweet something about Dogecoin, I will get rich 1 hour later 😂😂)
Posted Using LeoFinance Beta
---
---