I chose self-pampering and a coffee date with a friend on the ninety-ninth day before Christmas. All I want is a happy weekend.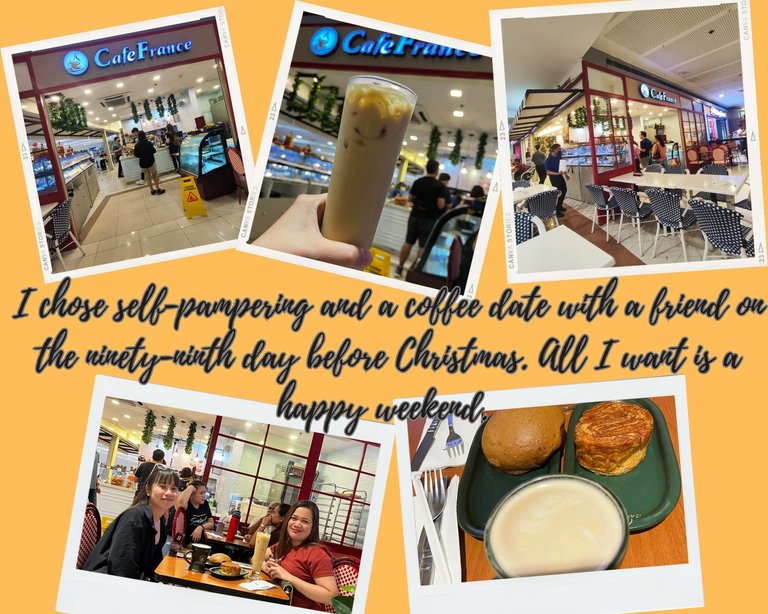 Several times, my former roommate asked me if she could sleep over for a while as she has business here in the city. We are still working in the same company, but her department still needs to be required to work onsite, so she is staying in her province. It is two to three hours away. Once, twice maybe three failed schedules, and finally, she made it! We met at the Spa, where we pampered ourselves with hair treatments. After almost two years, my hair recovered from the damage and bounced back to normal 😆. Yeah, after spending nearly six long hours at the salon 🤣.
Then, we walked into the next mall as she planned to shop.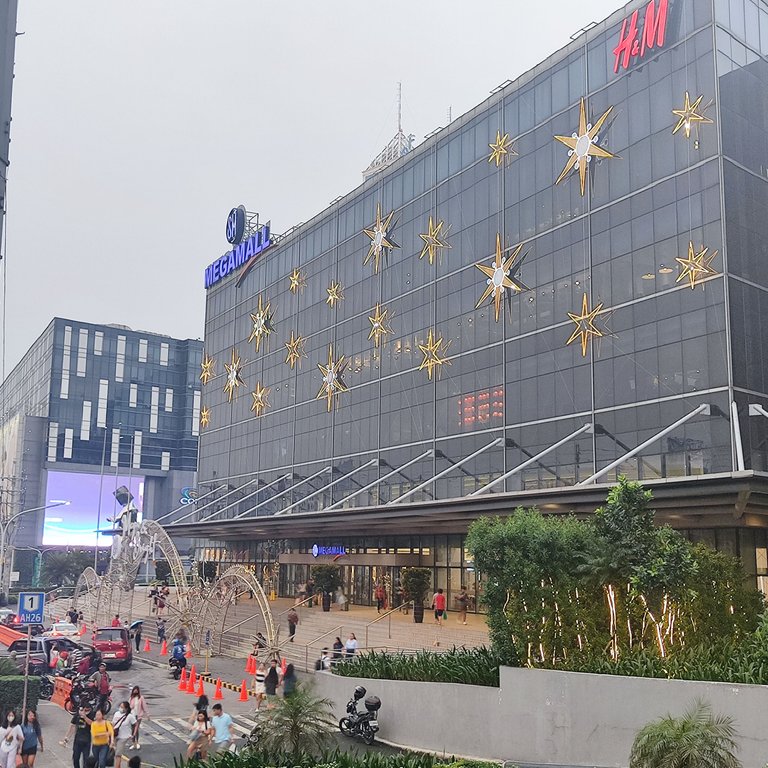 As I posted in my recent blog, the Christmas countdown had started, and that weekend it was 99 days left. One of the biggest malls has started illuminating the whole area and even added some decorations. This is the second one I have seen with a touch of incoming season, and what I noticed was that the common theme is gold.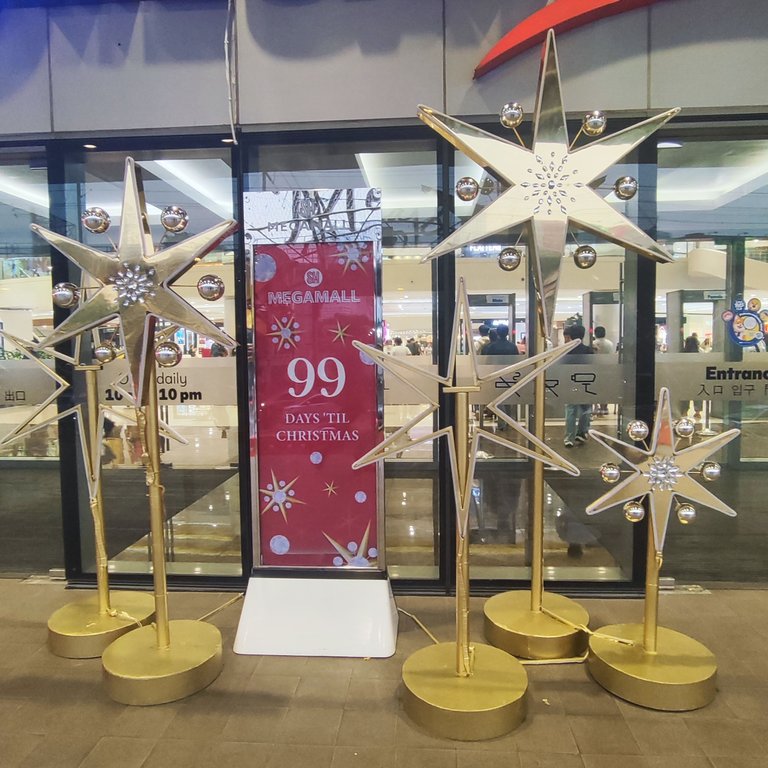 Now, I plan to have a night walk as seeing the city cast light in different colors would be great. Shining brightly while enjoying the soft breeze and listening to happy melodies.
We hopped from one store to another, looking for certain clothes that would fit our taste—scanning, checking the color, style, etc. We like a few, but upon checking the price, ah, never mind 🤣. We couldn't help but laugh at ourselves and ask each other when will we shop, not minding how much it will cost?
Then, after the fourth store, maybe, she settled into denim jeans, which she tried in the fitting room.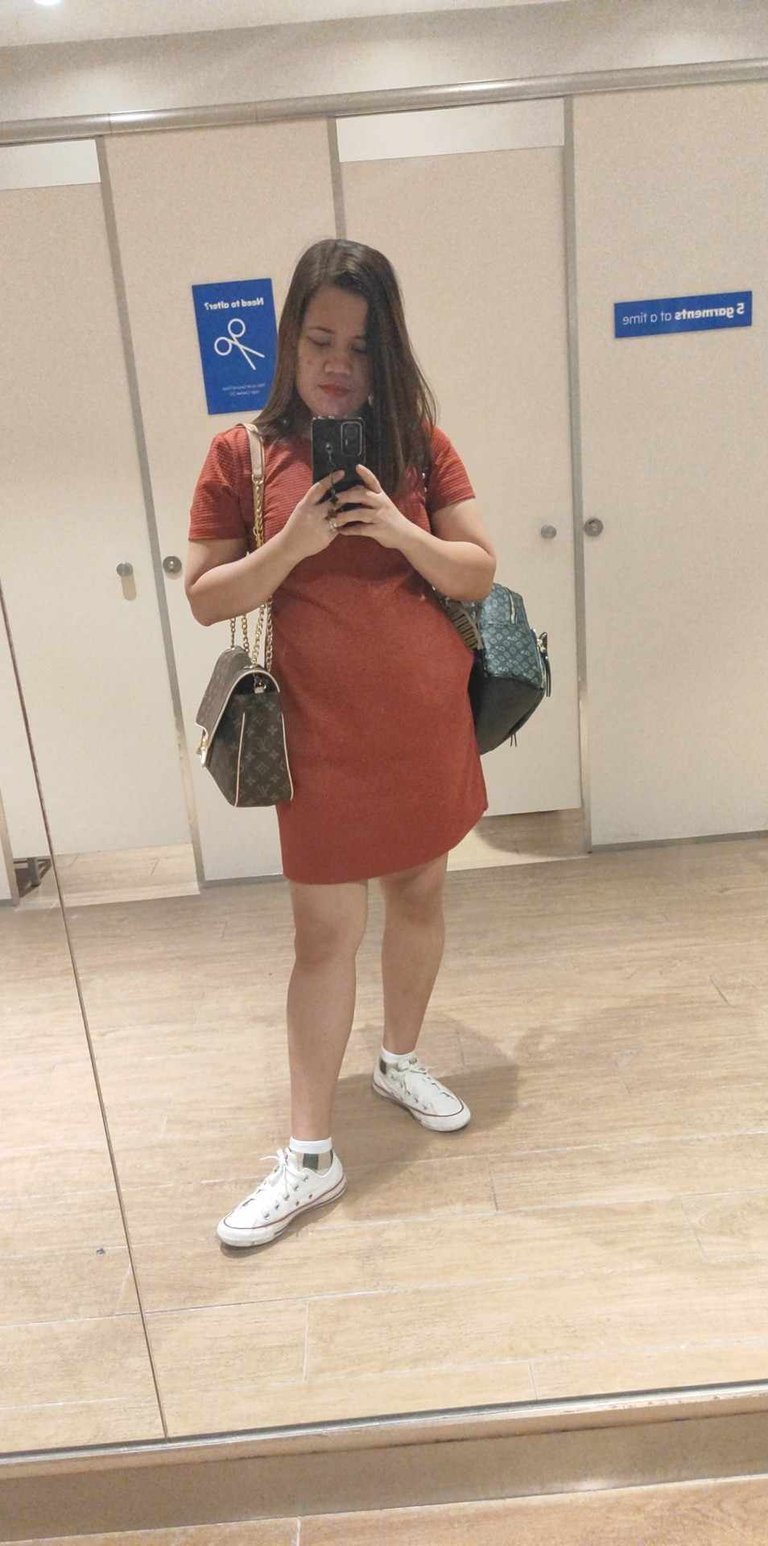 So this me, when too full and tired, couldn't take a good angle. I overate, isn't it obvious? Yet, see my hair? It's straight and shiny again.
Yet, she didn't like the fitting on her, so we bought nothing. Can anyone relate? Disappointed, she asked me to drop by a coffee shop because he hadn't bought anything. At my end, I restrain myself from caffeine, yet my friend is fueled by coffee! Common Ms. Lhes, I'll treat you! What a generous lady!
Initially, we planned to go to Starbucks, but upon seeing many customers, we stepped back as we noticed Cafe France. It's just a few steps away.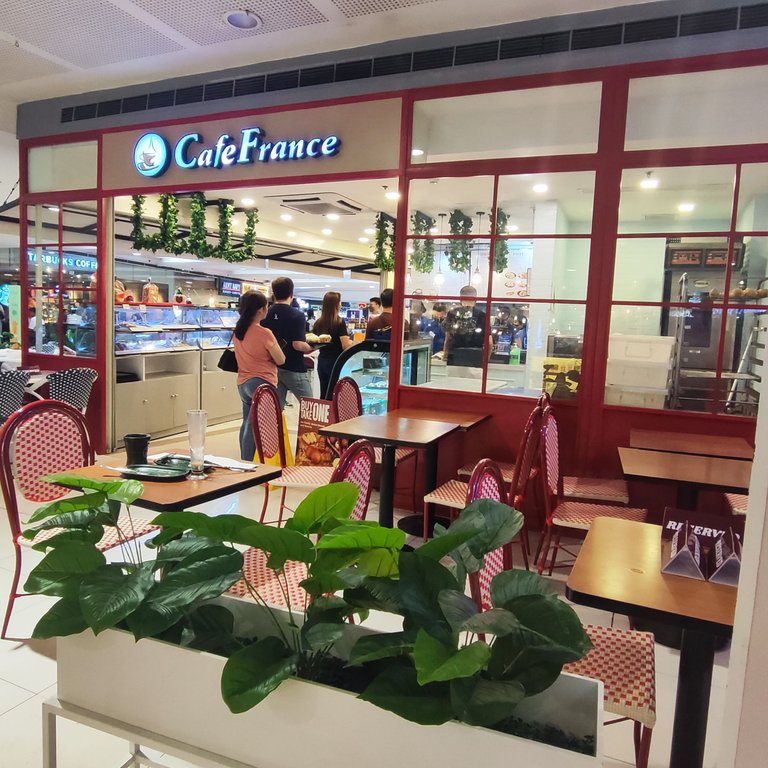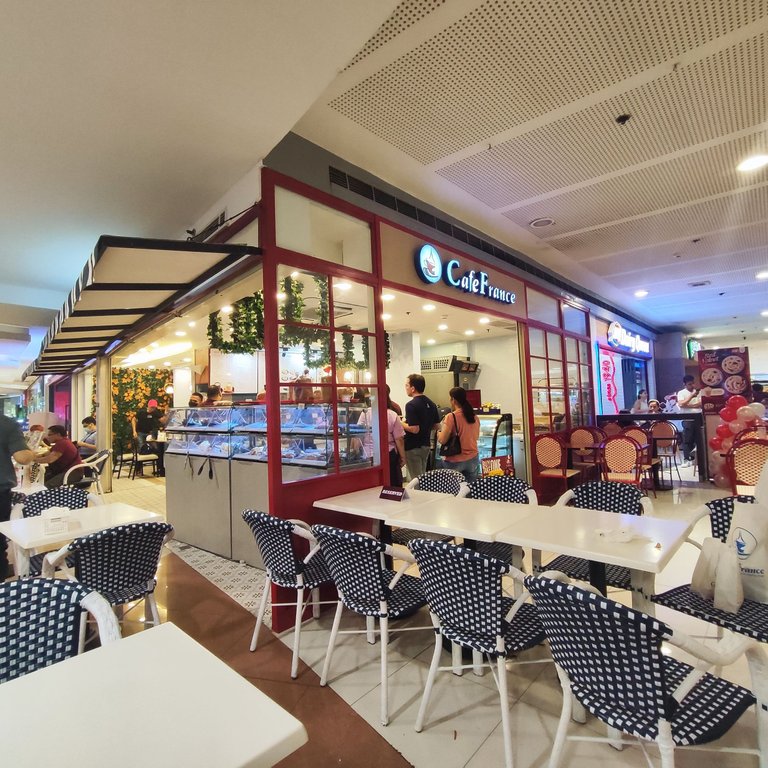 It was a small Coffee shop with several tables and chairs outside for dine-in. The location was great as it was not near all food resto, not too far from the boutiques, but near the gym! With one chiller for pieces of bread and one for cakes, a counter for taking orders, and that's it.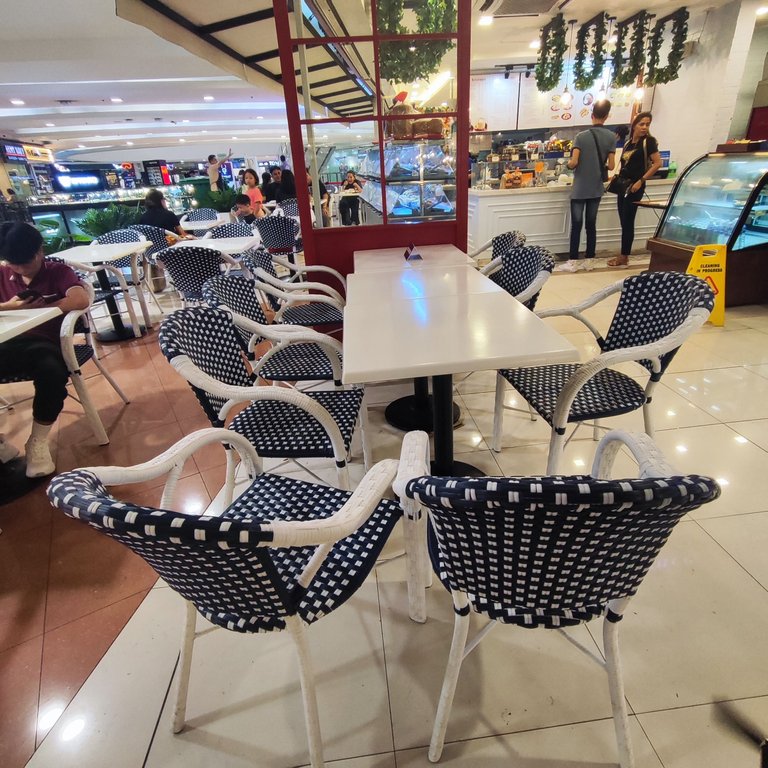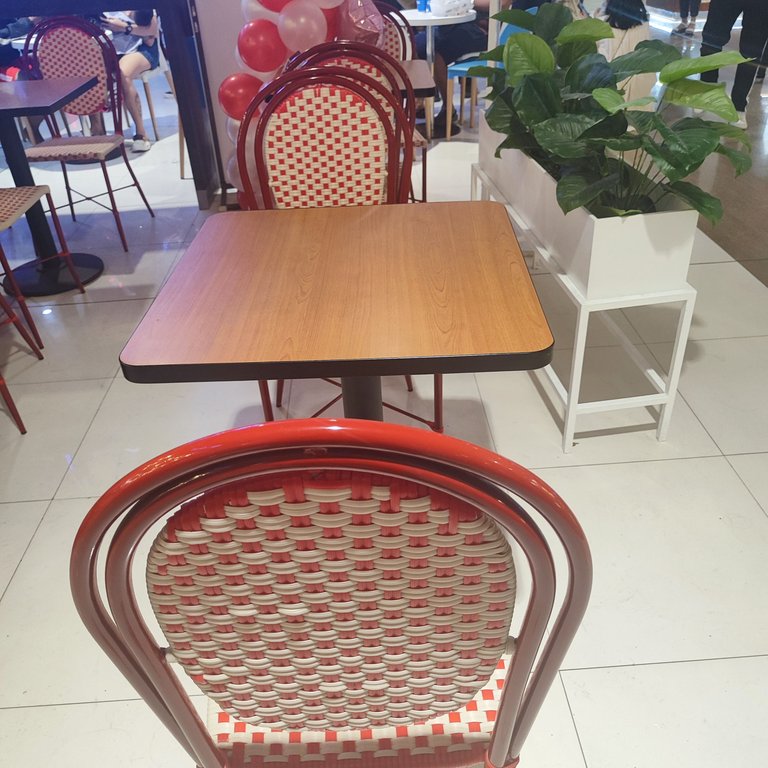 And the chairs are cute!
Though I was not yet hungry, I couldn't help but check some pieces of bread. Why? I find it sad to have coffee only. It was supposed to go with something solid.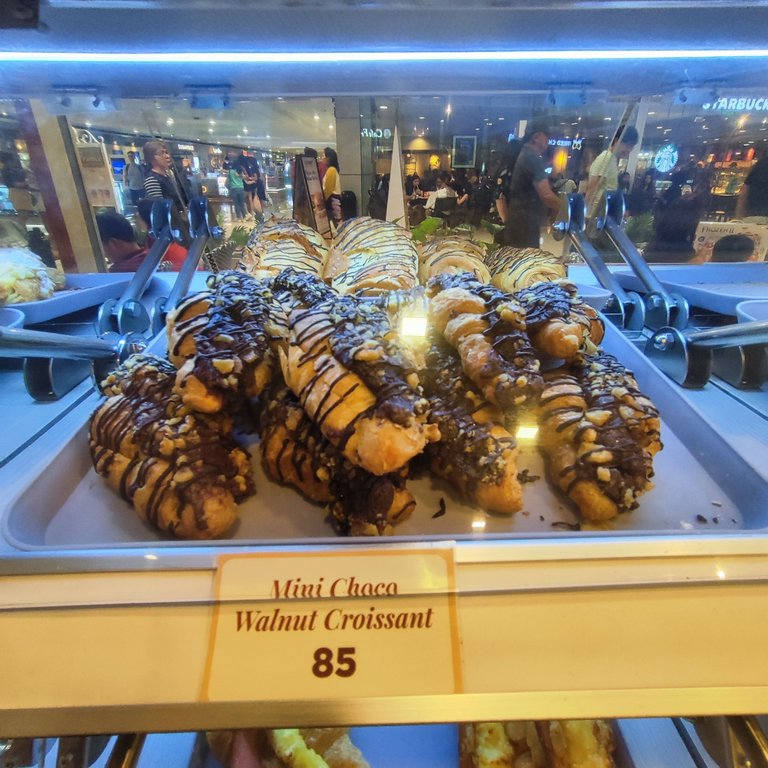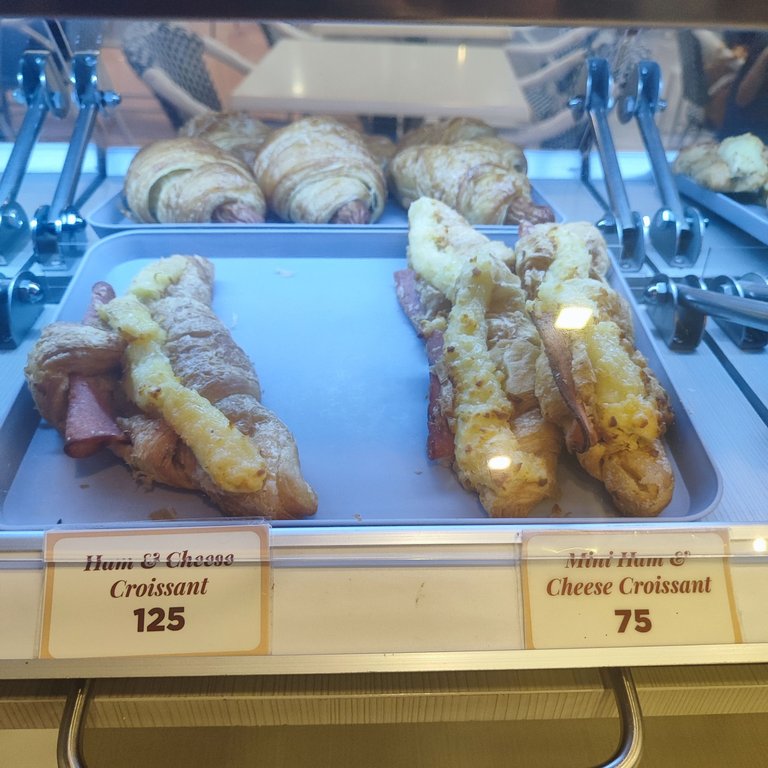 Which is which, I can't pick as I wanted to taste bought! Yet you know what? I ended up ordering a ring croissant and coffee bun.
At the counter, they displayed cans of espresso booster for ready-to-go just in case anyone wanted.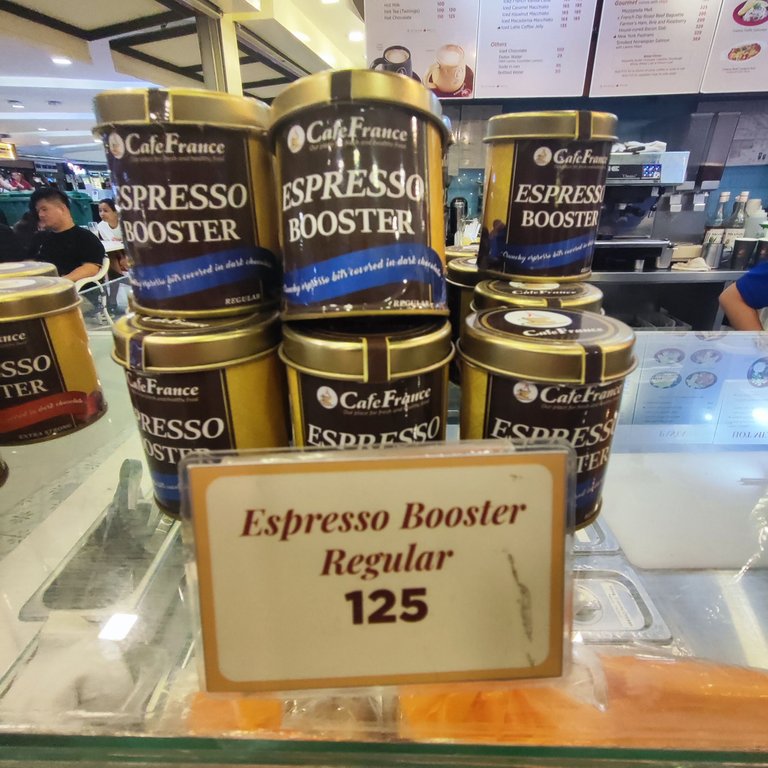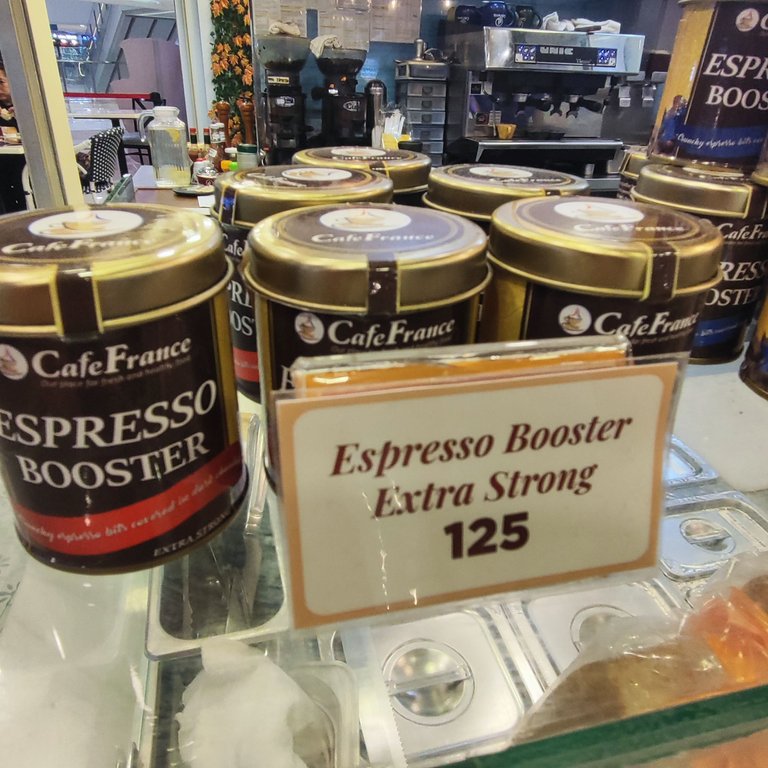 It was past seven in the evening, I guessed, and to avoid staying up till dawn due to caffeine, I sipped; an Ice macadamia macchiato was perfect for me. Still, I request to use decaf instead. I want to make sure. In contrast, my friend had hot caramel macchiato.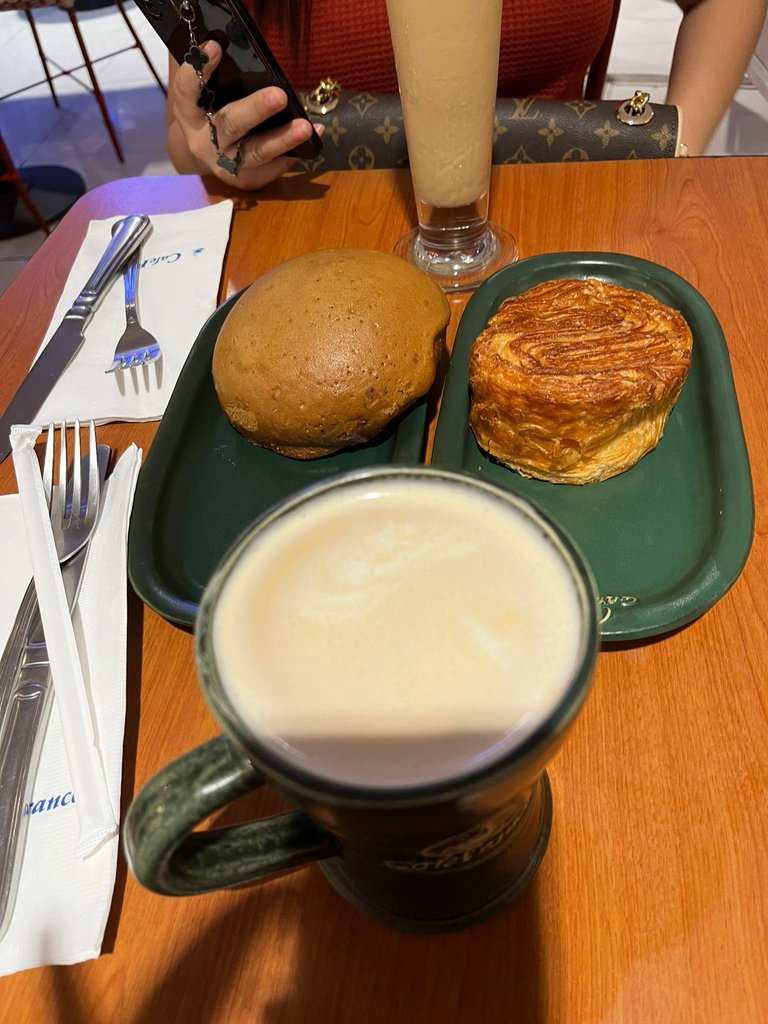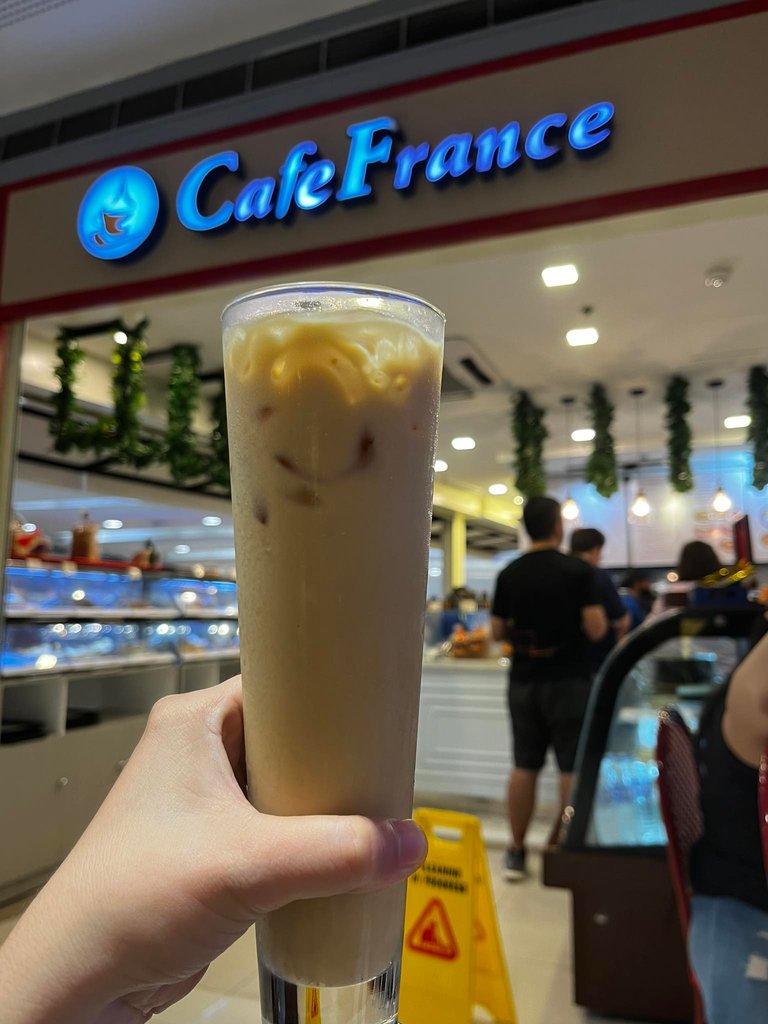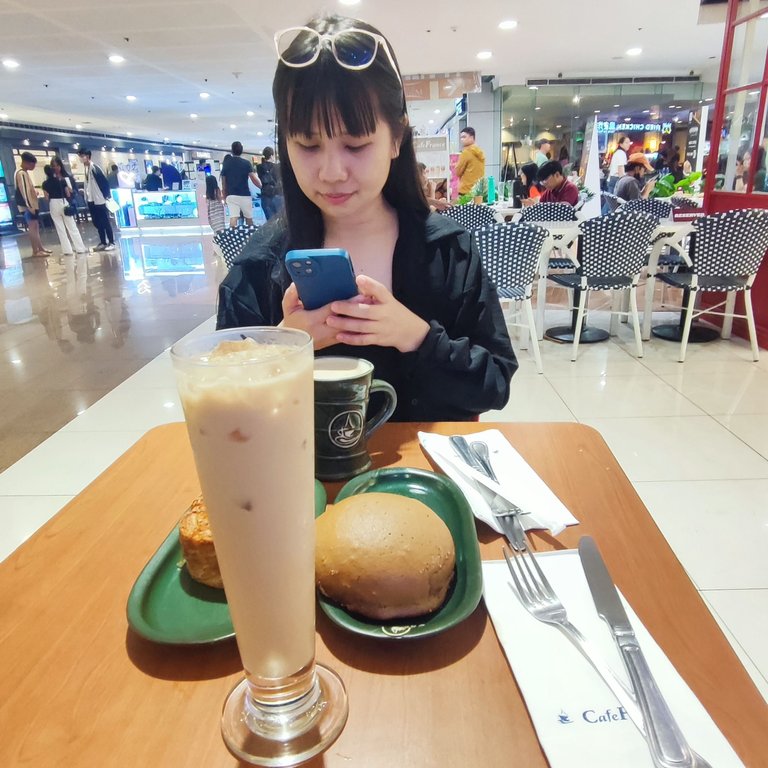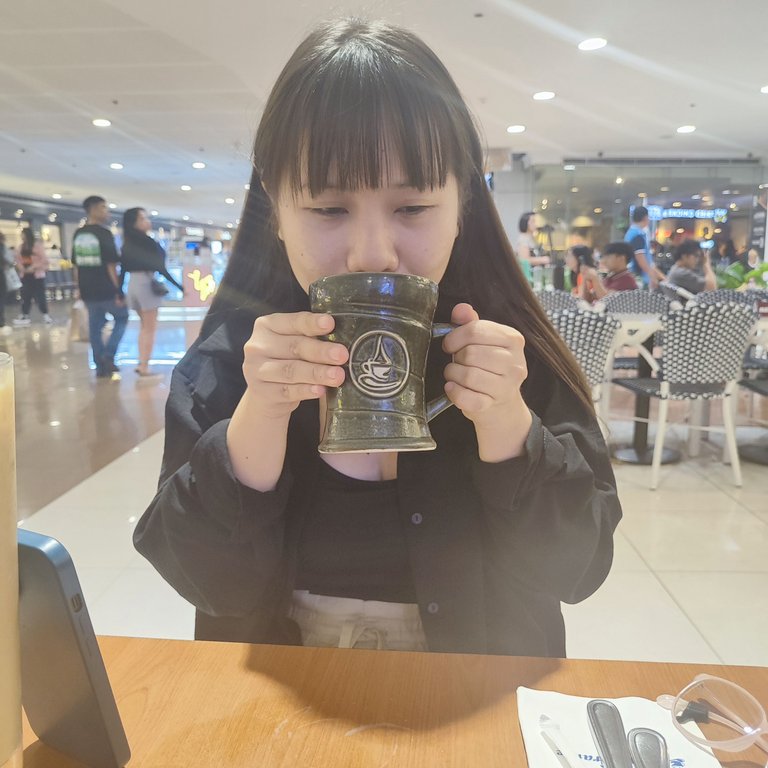 Meet my Korean friend who enjoys sipping her coffee. I even took a video of her as she looked like she was doing a commercial shoot. 🤣.
I'm kidding; she's a Filipino but frequently looks like a foreigner.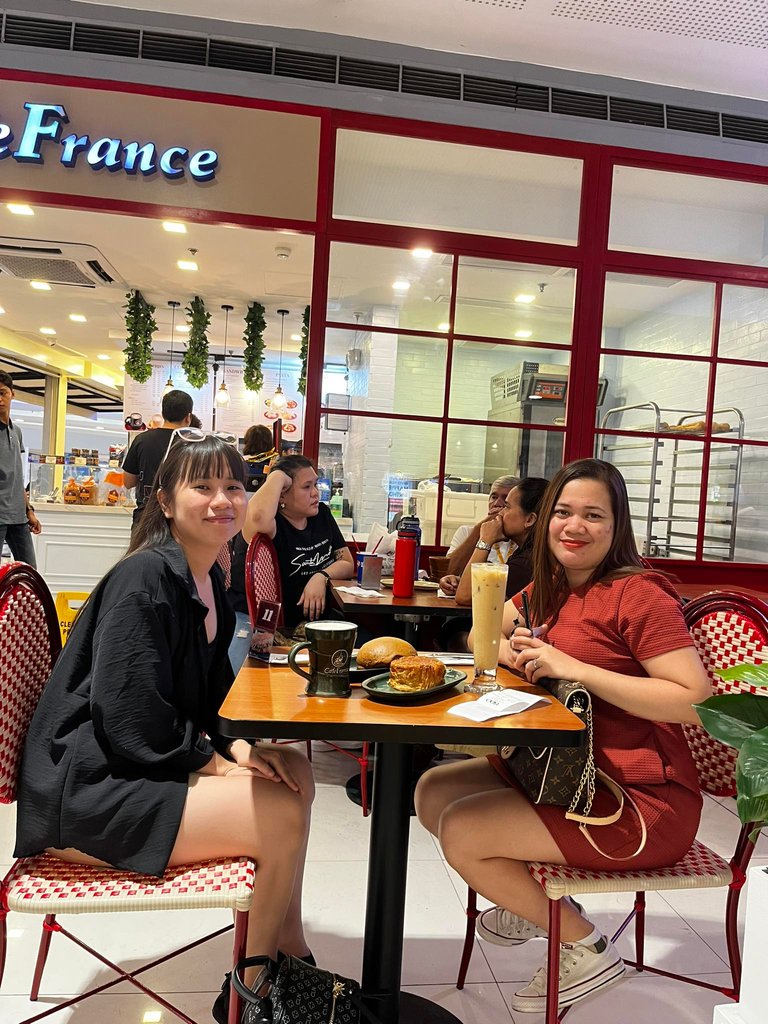 It's been months since we last met, and it may take time before we see each other again. That was enough reason to take photos to document this great weekend with happy memories.
What was exciting was, among all my friends, she is the one who got interested in joining Hive! So expect her to post an introductory post soon!
Hello coffee lovers! This is my entry for The Coffee Shop Prompt | W-30. Though not that I prefer coffee shop chains but it was easy to find in my area. 😀. What about you? Might want to share ? Check it HERE

Lead image was edited using Canva
All photos are mine
Footer credit to Sensiblecast
---
---