I spent the weekends working like the old routine.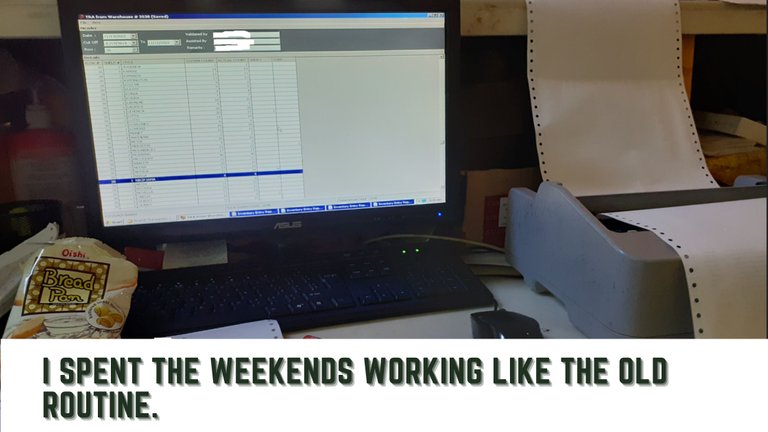 On other days, weekends mean REST, me time, or even procrastination if I am not in the mood to move. I live alone anyway, so it was fine as no one would nag me to do this and that. Before the pandemic happened, and I already mentioned it in my previous blogs (if I remembered it right), most of the time, I spent weekends at work. Fieldworks. It could be Branch inventories or spot audits. Yes, it was tiring, but it was an excellent job, too, as I got a chance to travel for free.
I've been resting for almost two years. Thus seems the operation company I am working with is slightly going back to normal now, last weekend I was out in the office for Fieldwork - Inventory—one of the reasons why I wasn't able to write for the past few days—got busy, plus tired and lack of sleep. My eyebags were so healthy.
The branch was near in our office just a walking distance and considered as the main branch as it was the biggest. The testing centers of all programs, product shoots, live selling and etc were all done here.
Our work started at eight in the morning, so I left the bed at the usual time during weekdays. During the orientation with the staffs, I was glad to know there were enough workforce. However, most of them are new, so I am sure we will be some struggles not only on the branch side but even with the auditors with me.
The warehouse was until on third floor as converted by the company architect. He used grills for the floors and steel for the stairs and some division. Thanks, I don't have Acrophobia, or I would opt to go home. Why? This is how the warehouse looks when you are on the third floor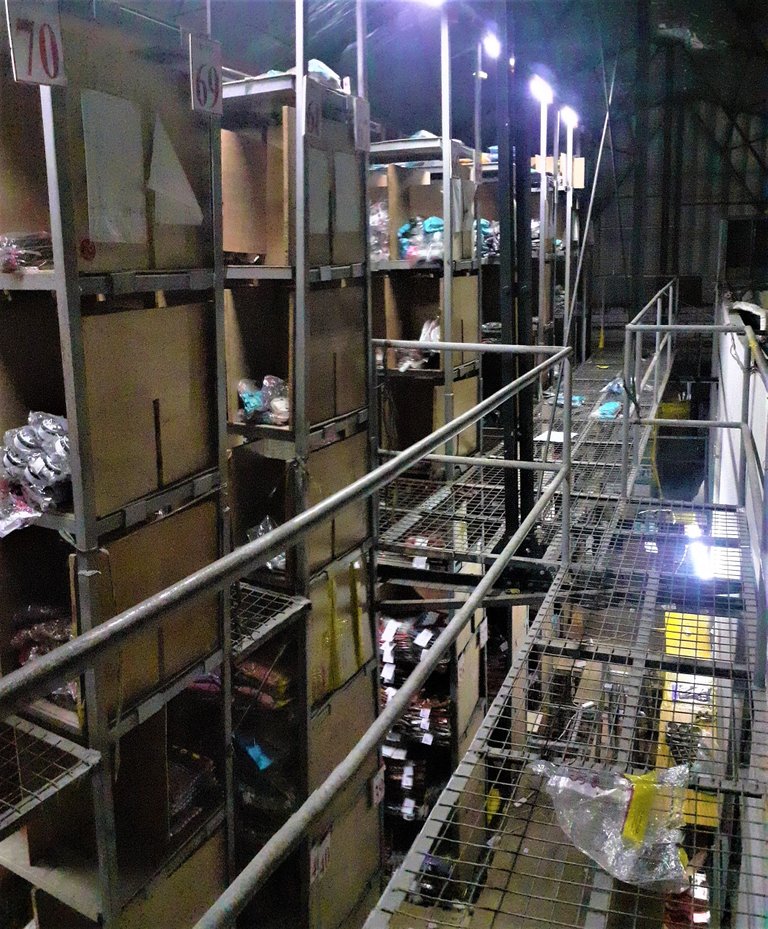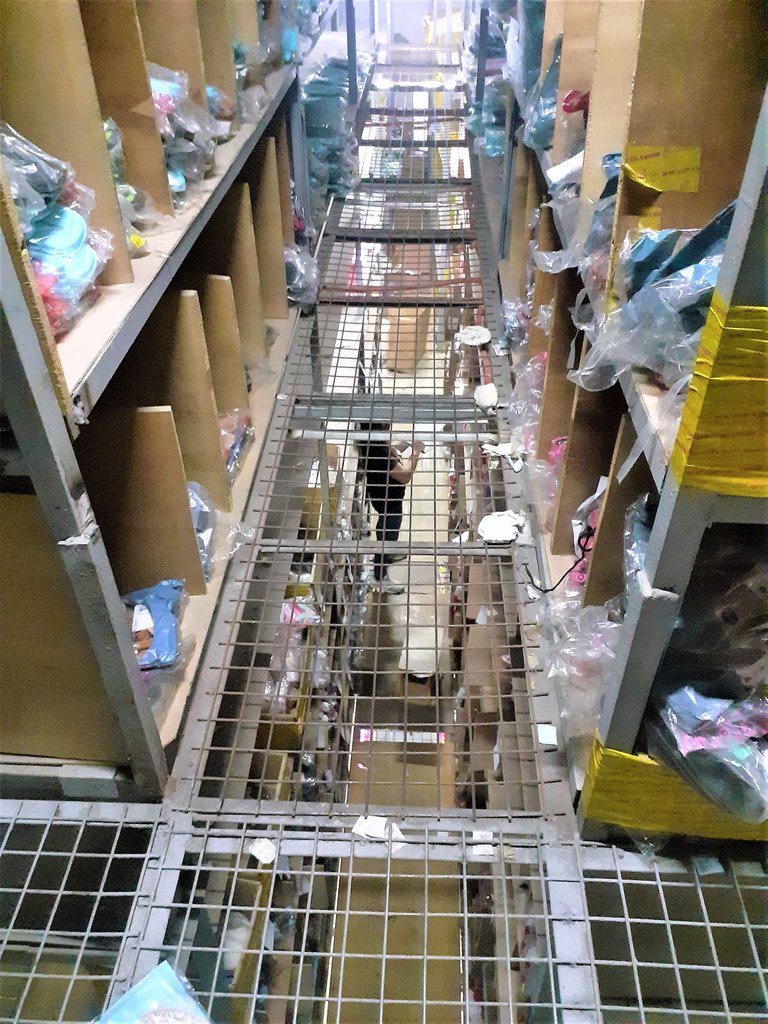 As mentioned, since the floors were made from grills, you can see below if you look down. Not only that, but if you are not slim, you will have that feeling of falling anytime. That's what I felt. I didn't find it durable.
Before I forget, we will be conducting inventory manually. There are printed audit sheets for the auditors, and the branch staff will count the items individually. They were given enough time to sort and arrange the shelves. So during the validation, it would be accessible to both ends.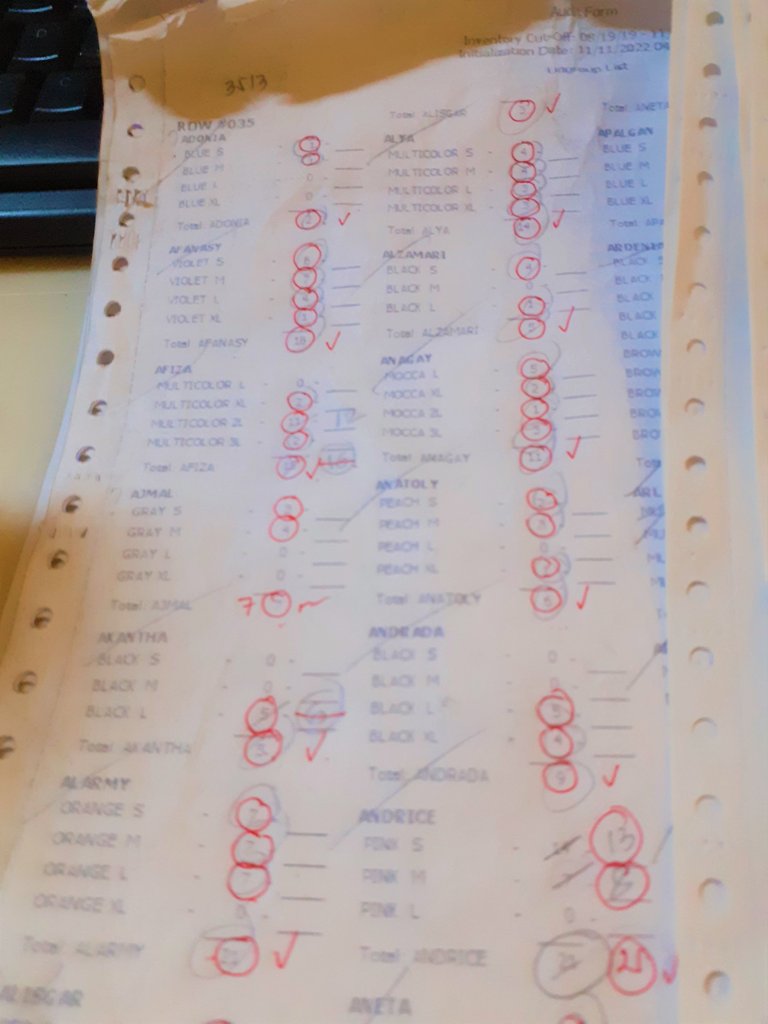 We started validating early, and I was assigned a long row of slippers. It was a little bit dusty as many of items didn't moved for the past year. Our products were not the priority to purchase.
At first, I was just fine during the validation, but after a few minutes, I kept sneezing. Seemed my asthma was triggered due to humid temperature and dust. Also, my legs feels numb from standing, ahh reminds me to try working out again please. Not that only spend the time eating.
I was turning the pages of audit forms when I accidentally dropped my pen. I don't have a choice but to go down at the ground floor to pick it up again! Oh these stairs, one wrong move and for sure I would trip down. I was searching and searching, but my pen was missing. I wonder if it was stacked on the second floor. Now I was thinking about why the company chose that type of flooring. Or why did not use barcode scanner? It was easier.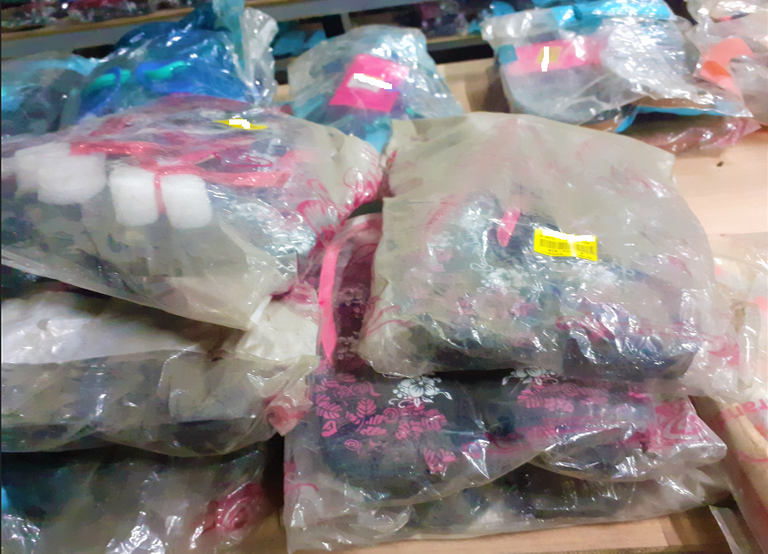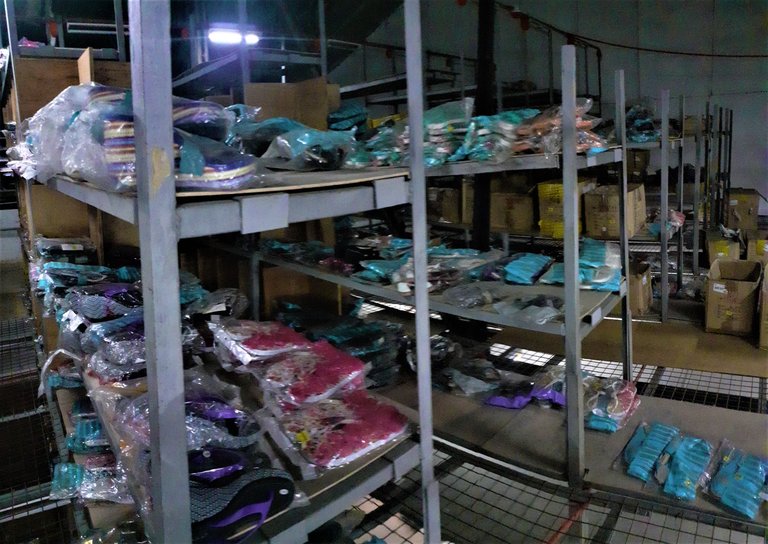 Somehow everything was fine, especially when the team leader opted that I would be doing the system encoding and system adjustments. Hehe, a little bit lucky as the computer units were in the transactions area, airconditioned. I would no longer worry about my asthma. Well, the perks of knowing the process. I was also one of the team leaders before the pandemic.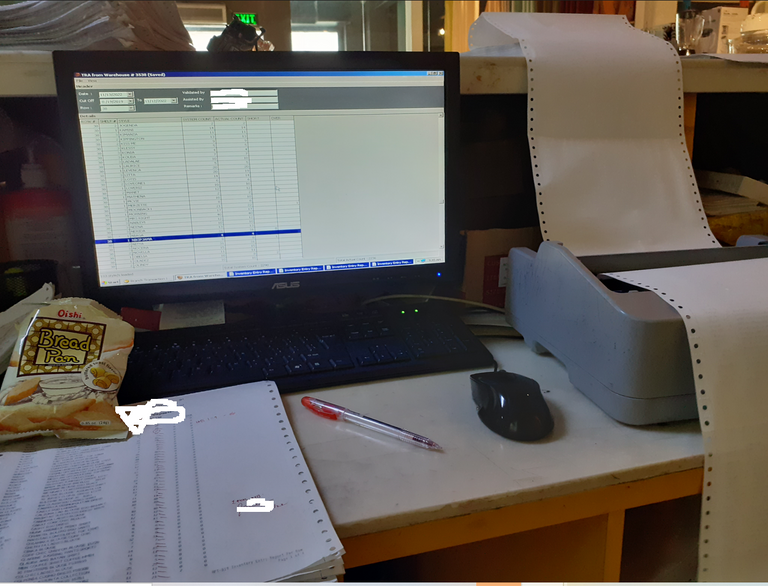 Thus, I needed a lot of patience as the system kept lagging. It was something to do with memory and servers. (technical issues).
While others were spending time with their family, relaxing, and pampering their selves, I was busy the whole weekend working. That was a rest day/holiday overtime, so it means an additional penny on the next payday, which I need now as I need to purchase many things for our house. I am planning to move in this weekend. I badly wanted to go shopping but needed more budget.
I may be purchasing only some based on my priority list.

Be part of the hiveph Community | Stay Update through our discord channel. Let's help build each other!
---
---