Wednesday Walk - Enjoying the walk early in the morning as how different it was to walk in the countryside .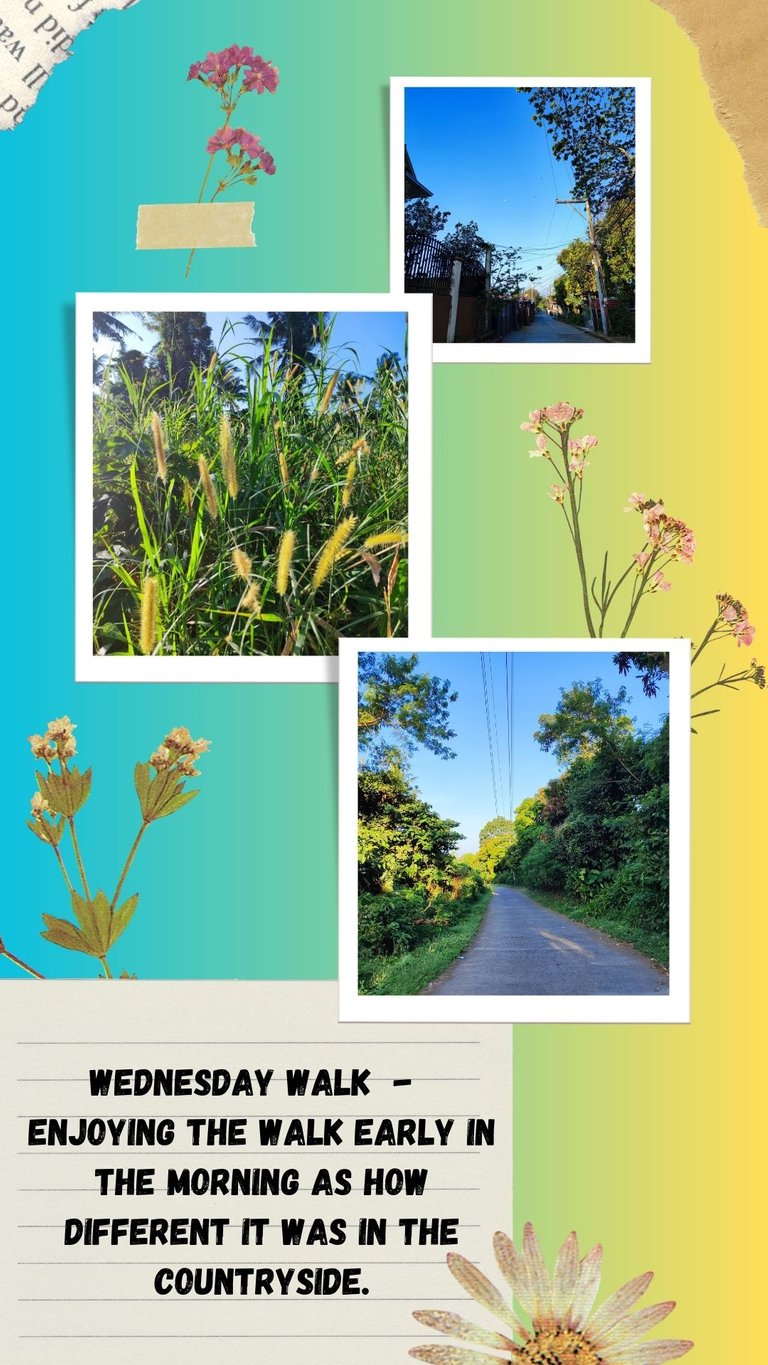 A month ago, during my entry in Wednesday walk, I shared what I noticed while going to work during my usual daily routine. That shows typical scenes and surroundings when staying in the city. Thus, let me share with you how walkis what you can see when walking in the countryside.
As I mentioned in my previous blogs, sometimes, on weekends, I go home to my husband's hometown, which is a minimum of three hours of travel from the capital of the country where I work. My sister-in-law and I have been planning to have a morning walk several times but always put it on hold as most of the time; I find it too cold! Glady, we made it happen on my last recent visit.
It was past six in the morning when we started going to the corner of the forest (they used to call it forest, but it doesn't look like it was now developed). Though the sun started to shine as it kissed the trees, the moon was still visible!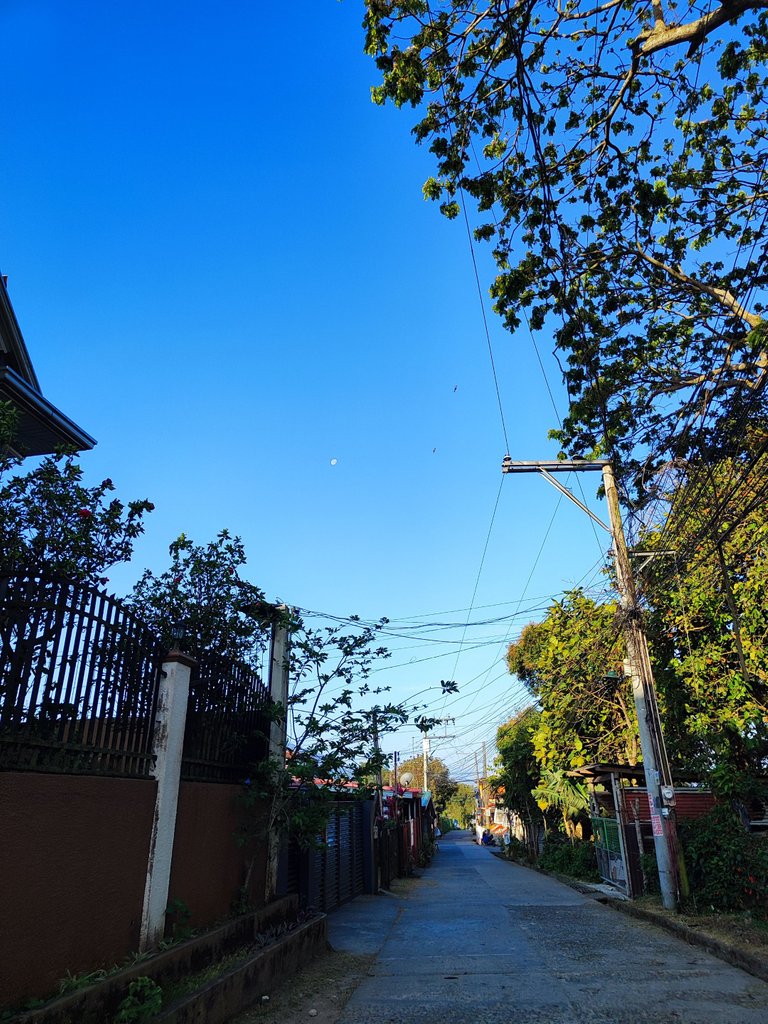 I can still remember years ago when my husband and I were still in the gf/bf stage, and he asked me to have a walk going to the forest. I, being raised in the countryside, love the idea but I couldn't control myself when we reached the area! NO! It was not a forest.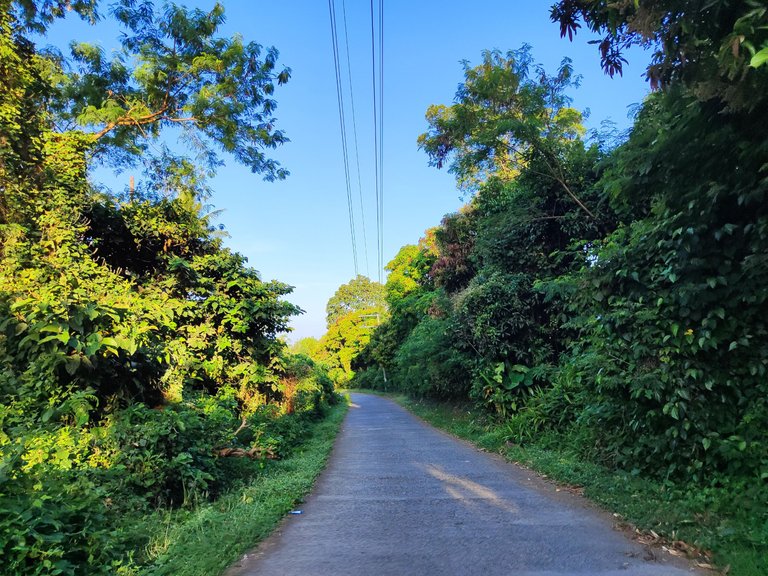 As you can see, instead of a trail, the road was not rough but with concrete cement instead. Vehicles could already pass by, but only one at a time as it could have been more spacious.
It was an ideal place to jog, but I didn't have my rubber shoes. No choice but to settle in walking. It finds peace while walking, listening to nature's sound, and feeling the fresh and cold air while having chit-chats with my sister-in-law. She was not even in a hurry and gave me time; every time, I would stop to take some photos of anything that caught my attention.
Here is the first set.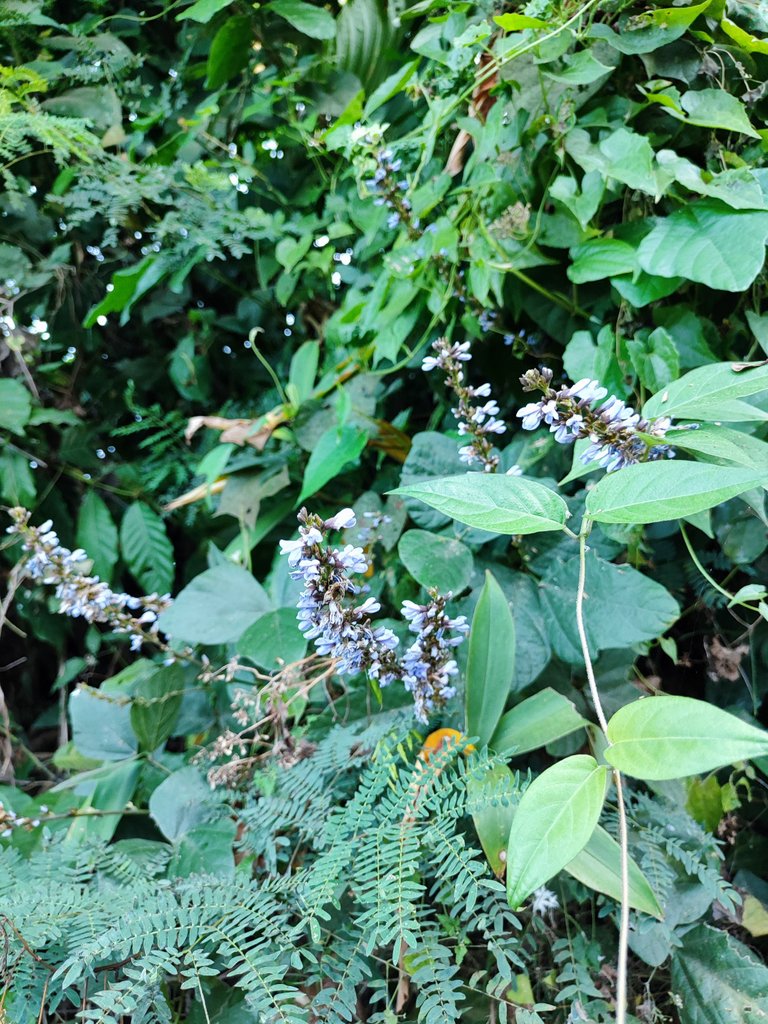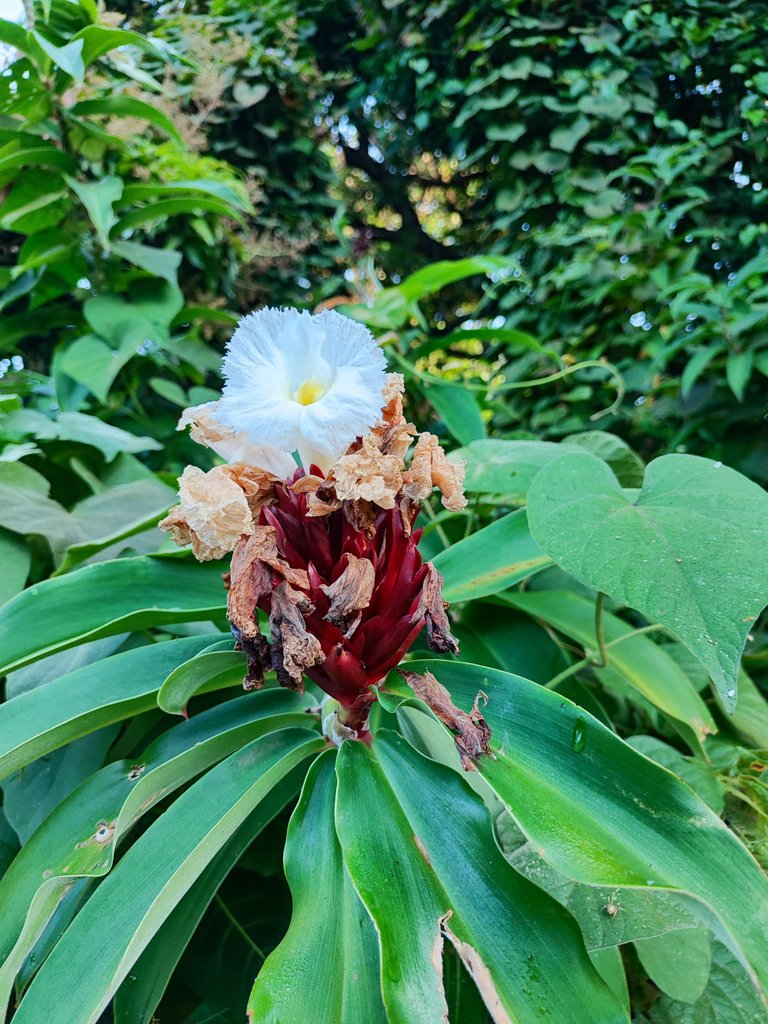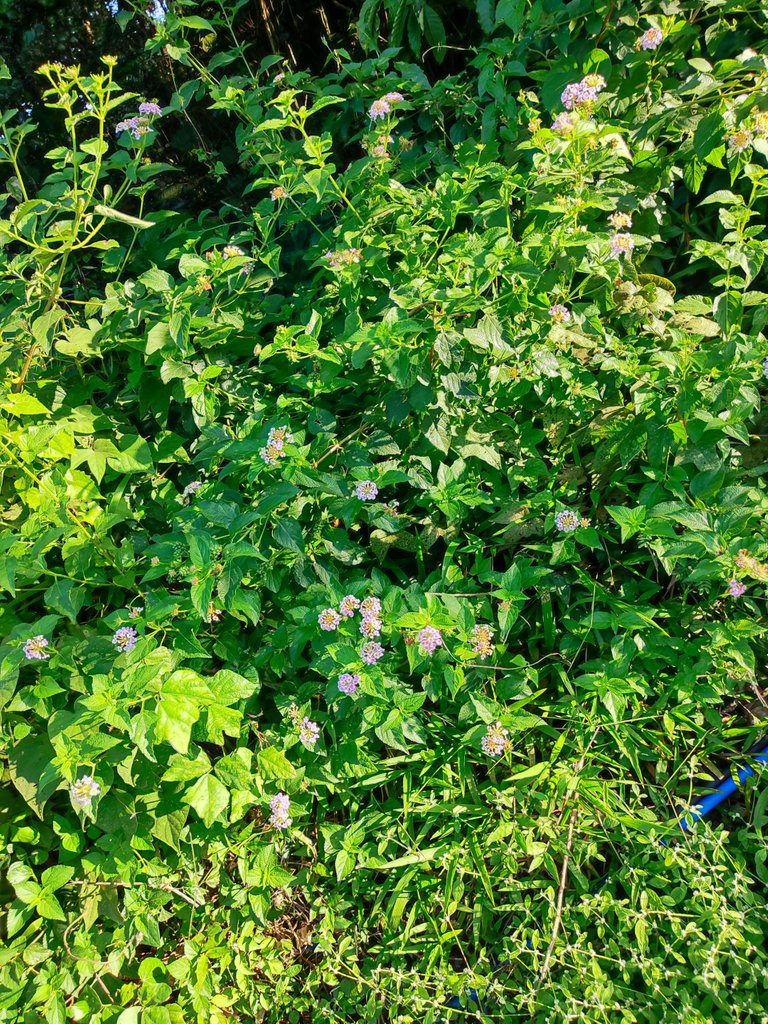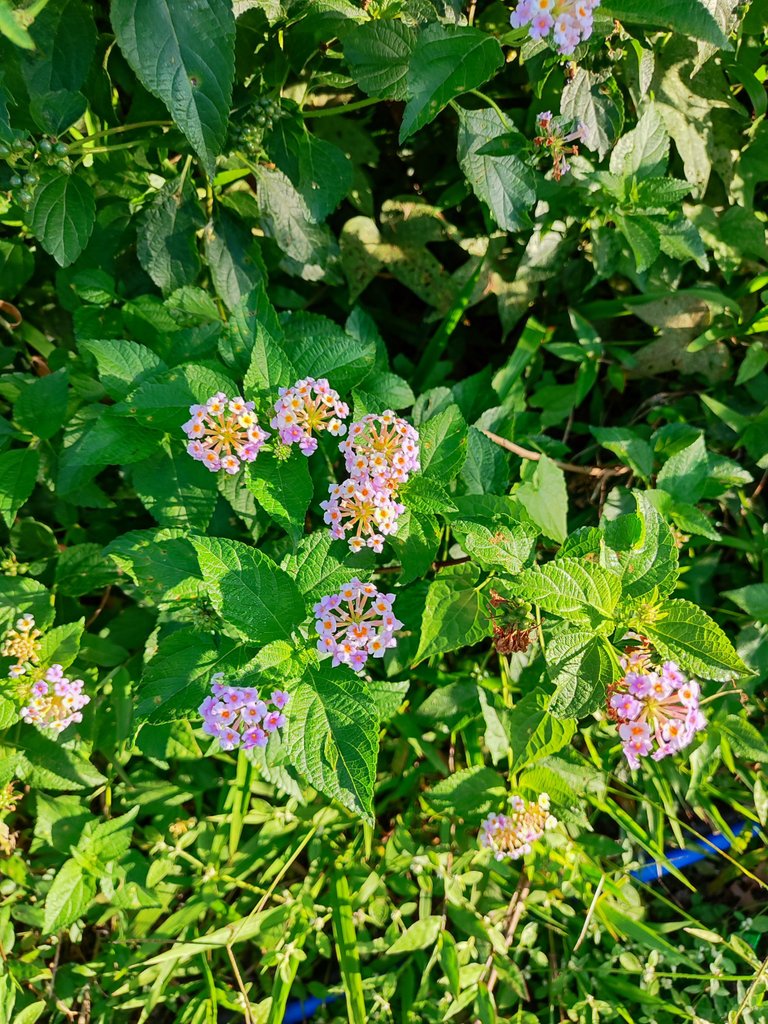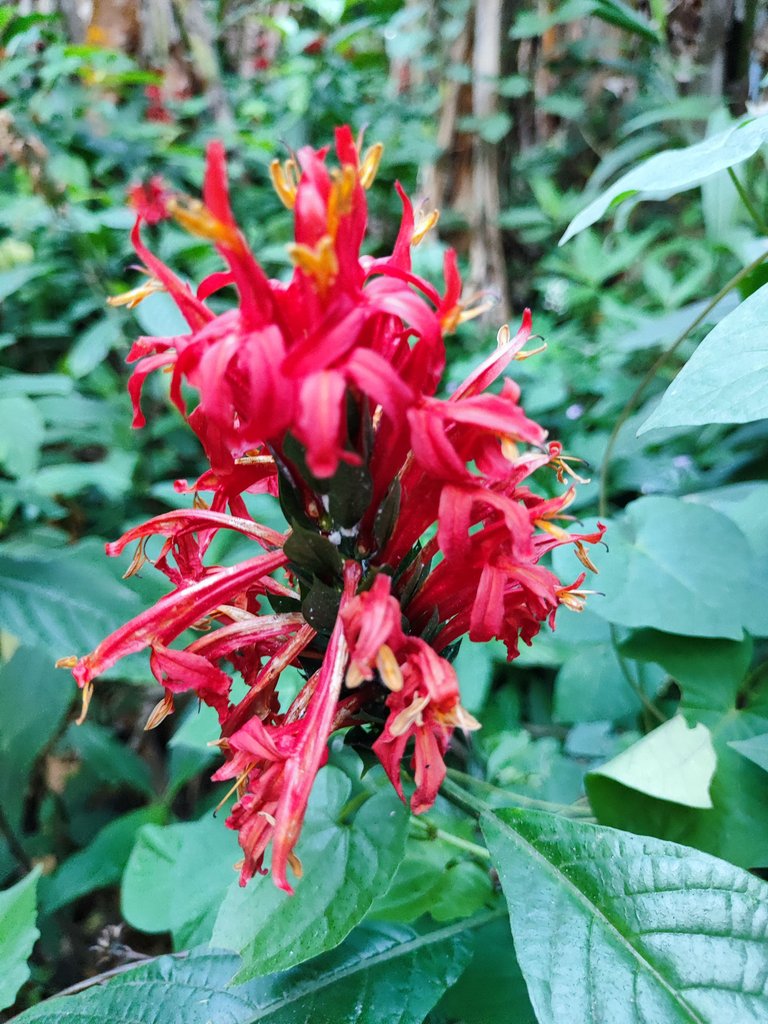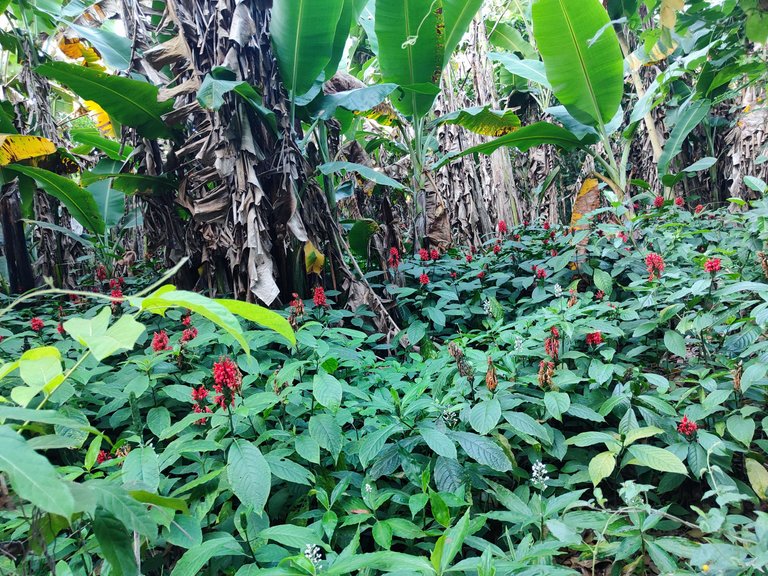 Found these beautiful flowers living healthy besides the road despite the fact that they are not taken care of.
That's the wonder of nature, specifically these wildflowers! Yes, I called it wild as even though surrounded by a lot of weeds and other plants, it managed to grow and even stood out,
As we continued walking to the curve part of the road, I was slightly nervous as I heard a dog barking! Most of the time, everyone had a dog in the neighborhood, but it was unlike in other countries with the breed. What we have are domestic, or what we call askal Sometimes, they are too brave and aggressive that made me worry as afraid I might get bitten.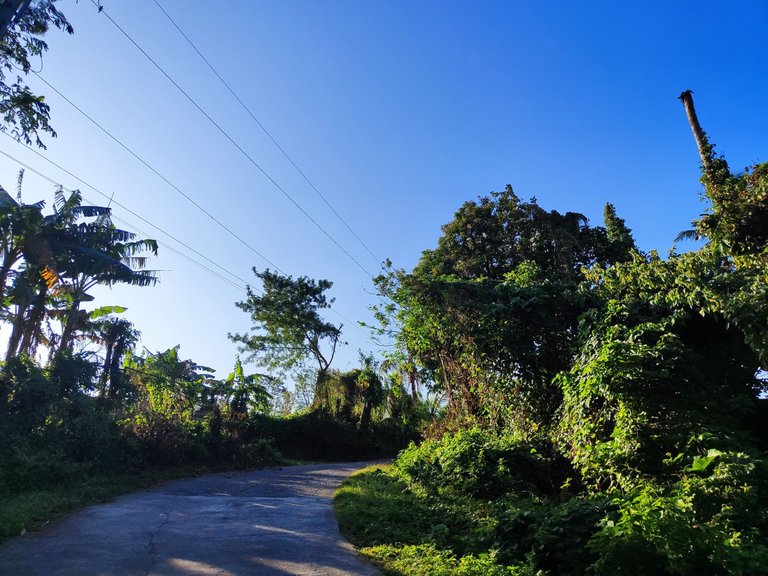 But wait, I noticed this other side of the road and couldn't help but feel in awe! Though several coconut trees were growing and bearing some fruits, it was close to looking like a jungle! I held back because a part of me wanted to go down there and saturate the area as I might see something interesting. Seeing the appearance, there might be snakes!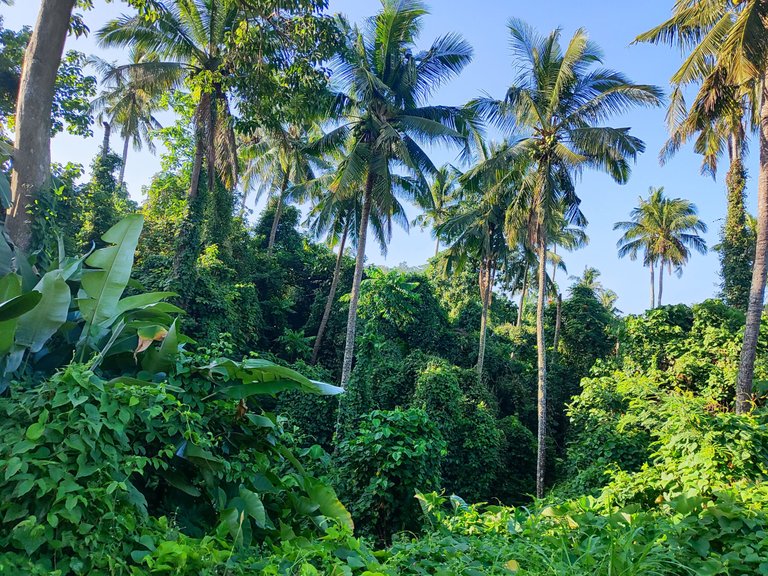 So, we continued walking, and this is what we saw after we passed by the curve—the ruins of previous private property. There could be a renovation, so the owner decided to tear down whatever was in there.
Did I mention that we only have two seasons here? The summer and rainy days look like dry leaves falling to the ground. It gives a different vibe. It may have been the sun's rays, too, that give another effect.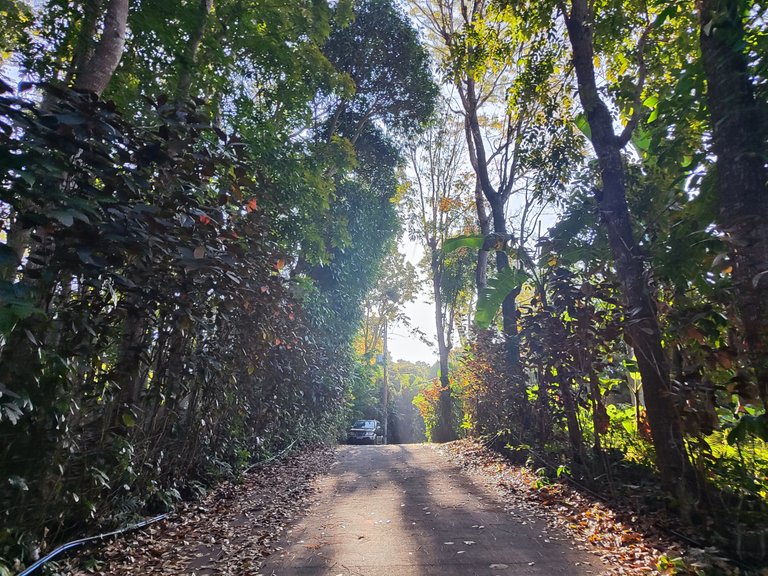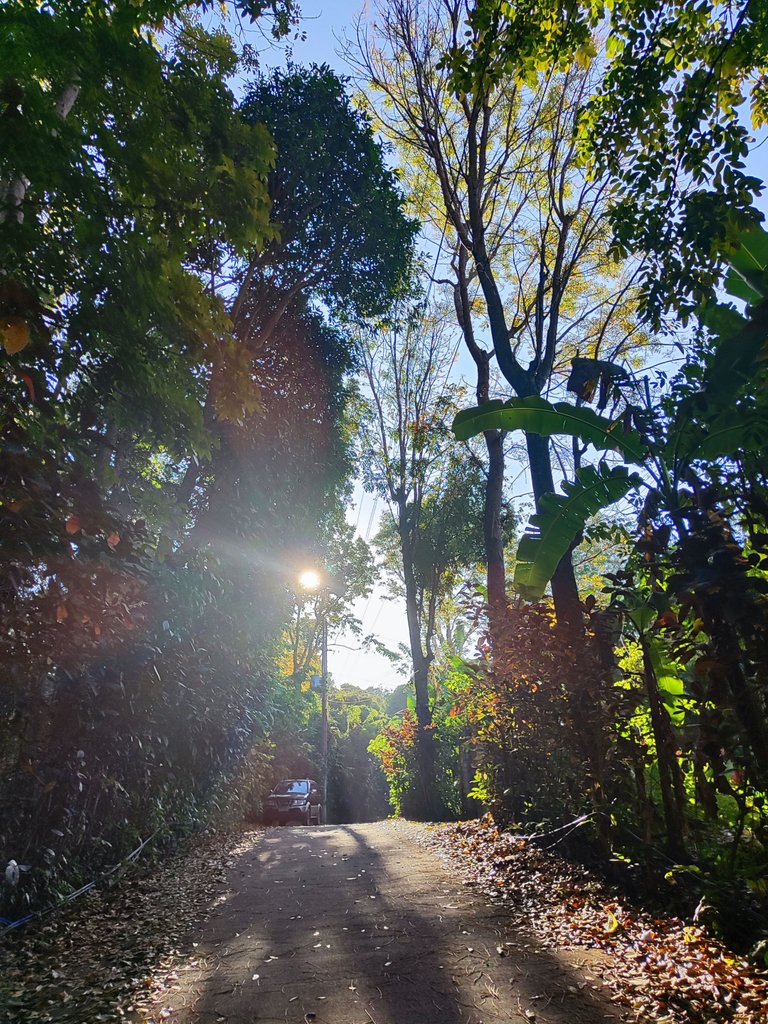 Those red plants at the side are what we call Pasao. It was a medicine, and my parents used it every time we had a headache and fever. HOW?
Just tie the young leaves on our forehead, but the number should be an add number, not even. And I don't know why! Maybe, it was because of the coldness, and the fever usually subsided. So, quite effective.
And that's how our walk went, enjoying the green scenery as we could not notice how long we did walk. Let me end this blog with another beautiful plant I found that looks like a cat's tail. Isn't it?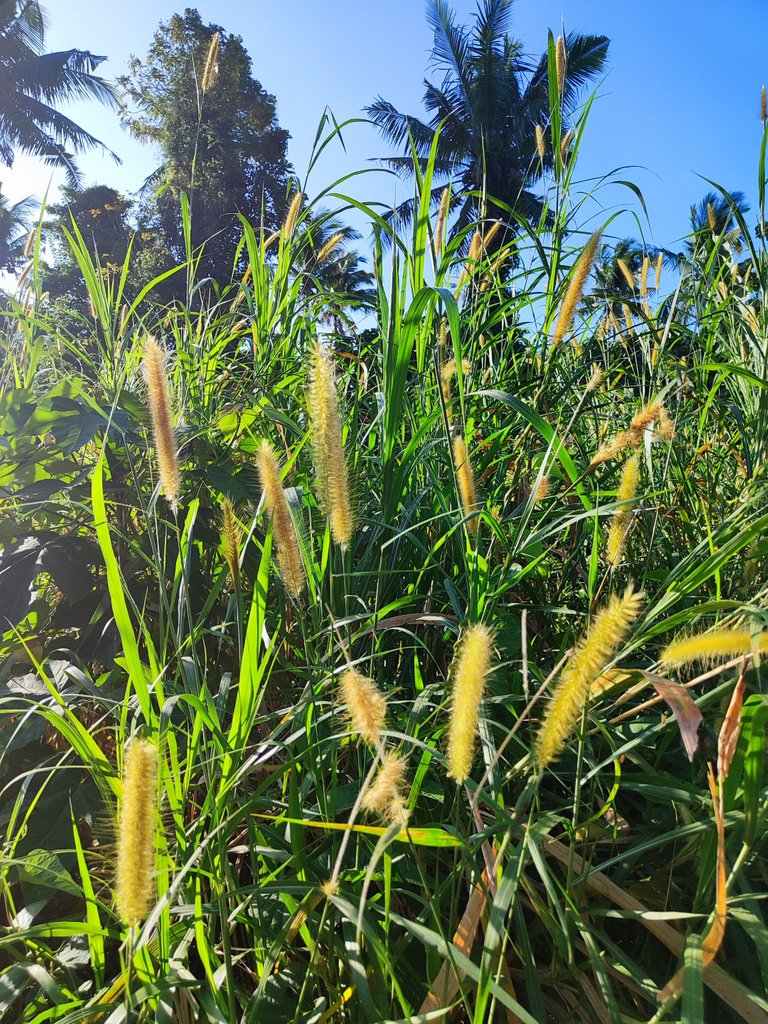 Hello, fellow Hivians; for this week, here is my entry in @tattoodjay Wednesday walk in collaboration with @elizacheng in make me smile. I hope I made you 😊.
lead image was edited using Canva
all photos are mine
pinmapple code:
[//]:# (!pinmapple 13.97895 lat 121.09782 long Enjoying the walk early in the morning as how different it was to walk in the countryside . d3scr)


---
Footer credit to Sensiblecast
---
---