Wednesdaywalk - Feeling the Christmas Vibes: Mega & Bright: Christmas in Space 2022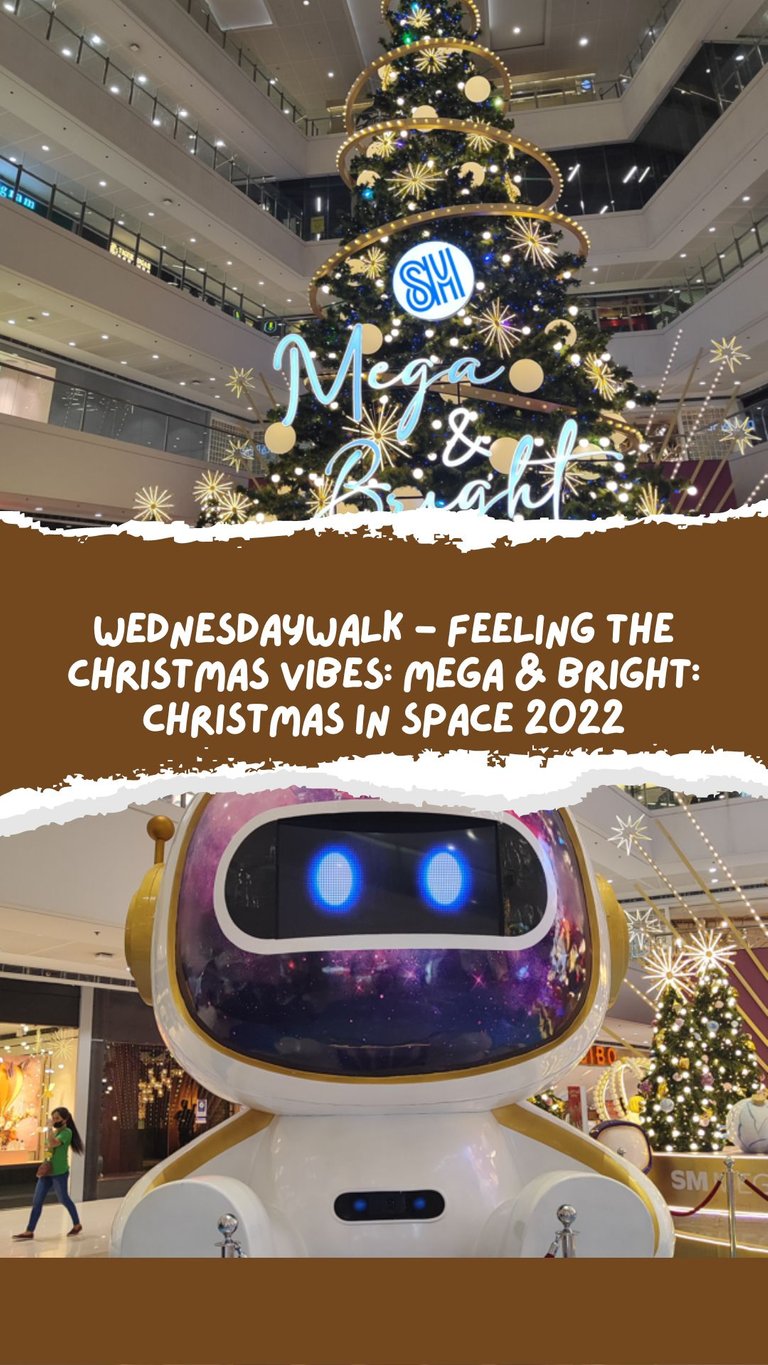 Hey, fellow Hivers! Today is Wednesday, and as usual, I will be writing my entry for Sir @tattoodjay Wednesday walk.
I was at work when I suddenly remembered I needed a type- C earphone. The cellphone I bought the other day doesn't have a free one. Just a jelly case and a charger. At least I got a free fast charger. So I decided to punch personal in our DTR. This is just one of those reasons why I like my work. You can punch undertime, personal, and leave anytime as long as no report is urgently needed from you.
Nearest to my area was the SM megamall which takes only ten minutes to walk, depending on the pace. I think I mentioned it in some of my previous blogs.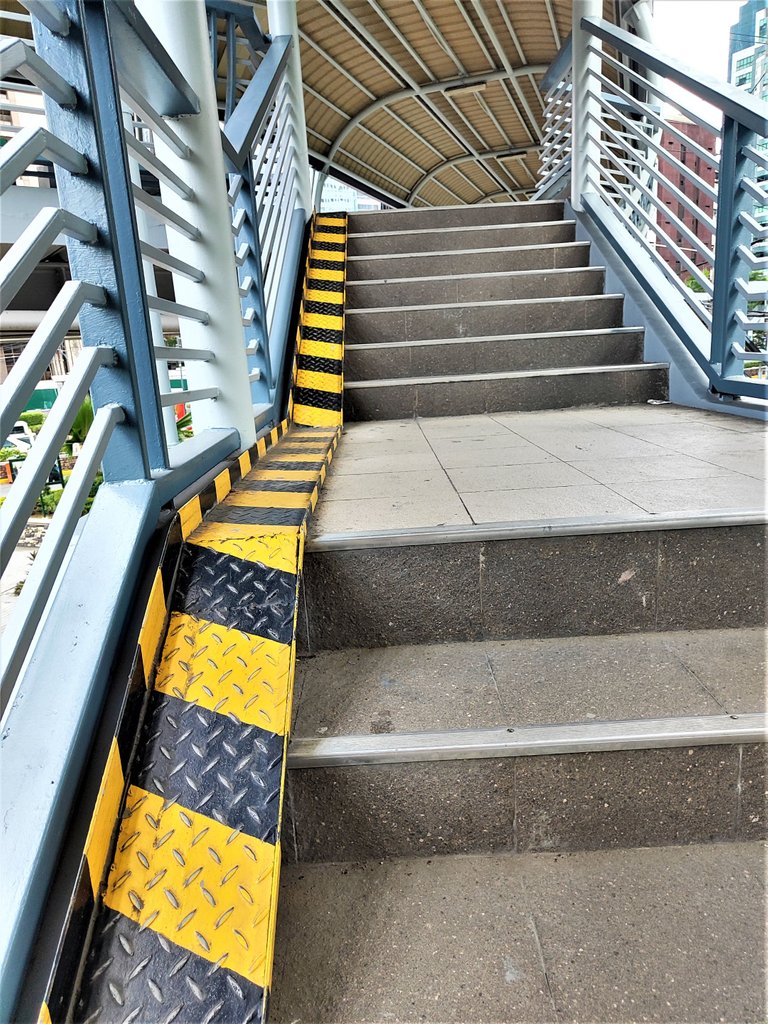 While crossing through the overpass for safety purposes and muscle stretching (pretending it was), I noticed that it looked like a pedestrian was installed. I think this is for those who choose to travel using their bicycle. Pasig - the city where my work is located, somehow supports this activity.
There was even a lane for them for their safety. I am not sure if it was also practiced in some cities. I wasn't able to roam around in other cities. Thus this is the first time I have seen these! Kudos to the local government. Such a nice idea, as it was a great help. They won't need to carry their bikes while going up or down.
Forgot to mention there are bike for rent before, in the plaza nearest to my place. Not sure though if it was known by the government.
Though I know most of them are physically fit and lifting such was just an easy pie, there are still some who are not. And those will be the ones who will surely be happy.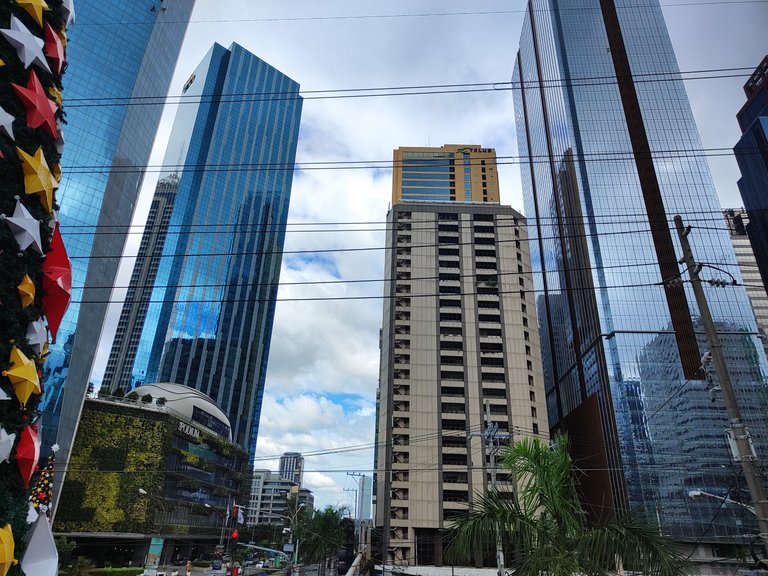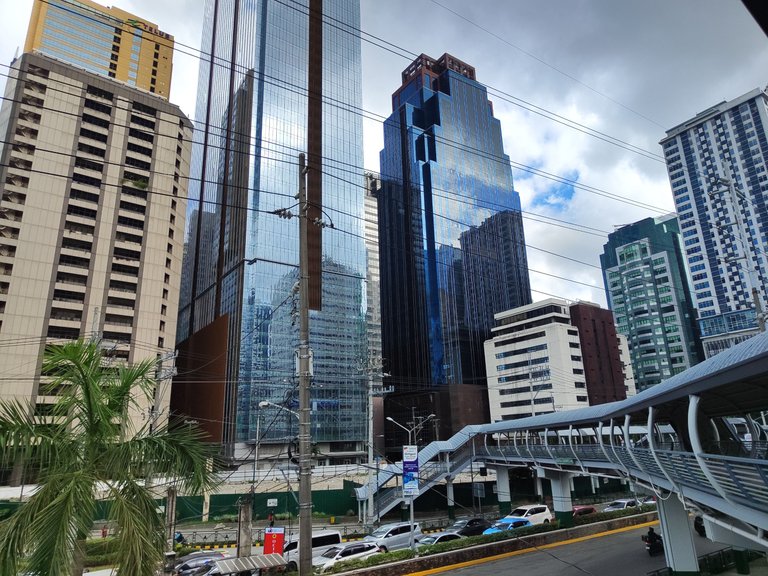 While walking got these view of tall buildings and noticed others were left out. For sure, years ago, they stood tall among others. Yet gone those days as now seemed like they lost their shine.
The architectural (I am not sure of the right term) was also upgraded. They are now using different materials for the outside appearance, and paint is no longer needed. Just cleaning.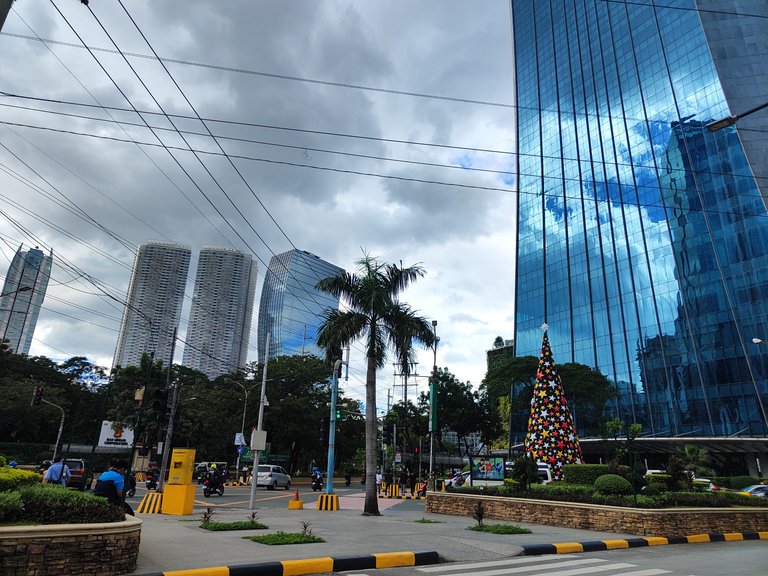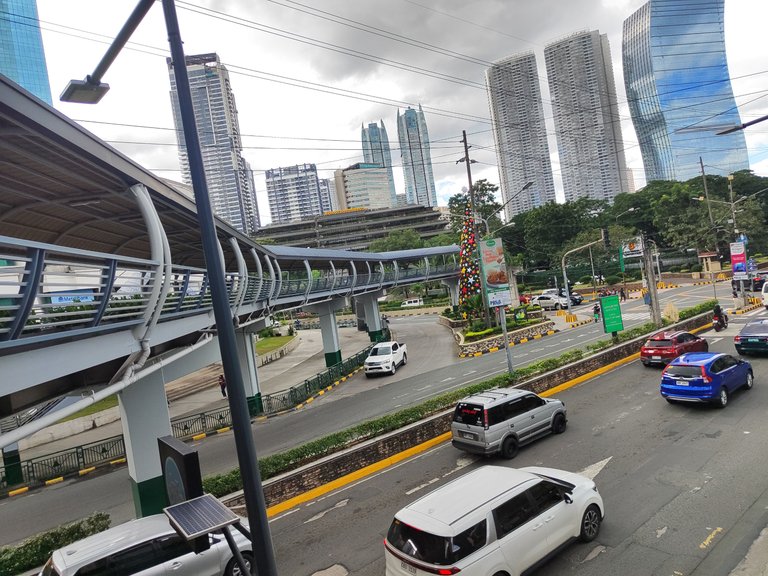 And why does every time I go out, seemed the weather is not good? See, the sky says so!
Hey, did you notice? An evident Christmas is approaching as there is already a big Christmas tree at the side of the road.
It didn't end up there, as when I reached the mall, I felt the vibes.
If you are living in the Philippines, perhaps you are aware that everyone is always looking forward to the yearly * Christmas Decor/theme of SM (one of the biggest chains of mall in our country*)
To sit in that red chair, I bet it was all over social media now, especially after Christmas day.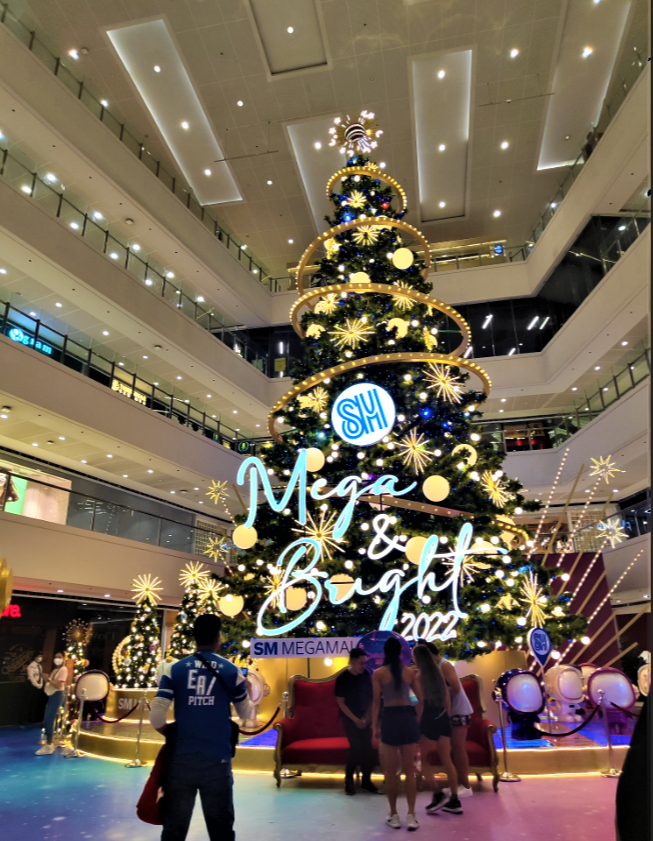 For this year the mall theme was : Mega & Bright: Christmas in Space 2022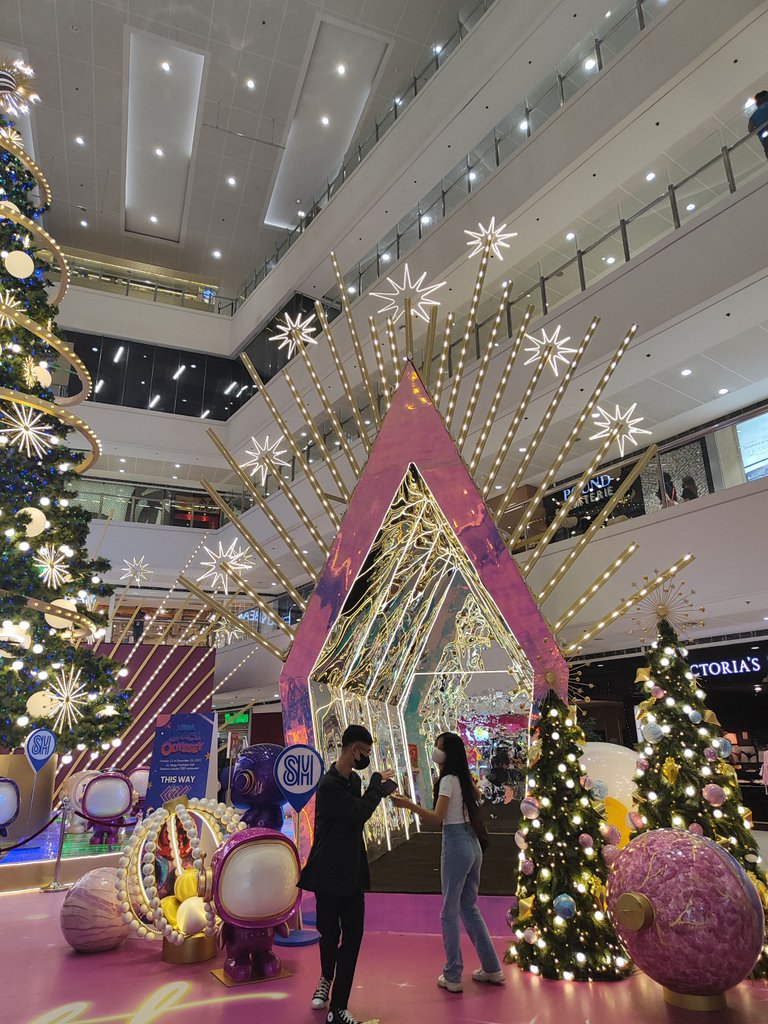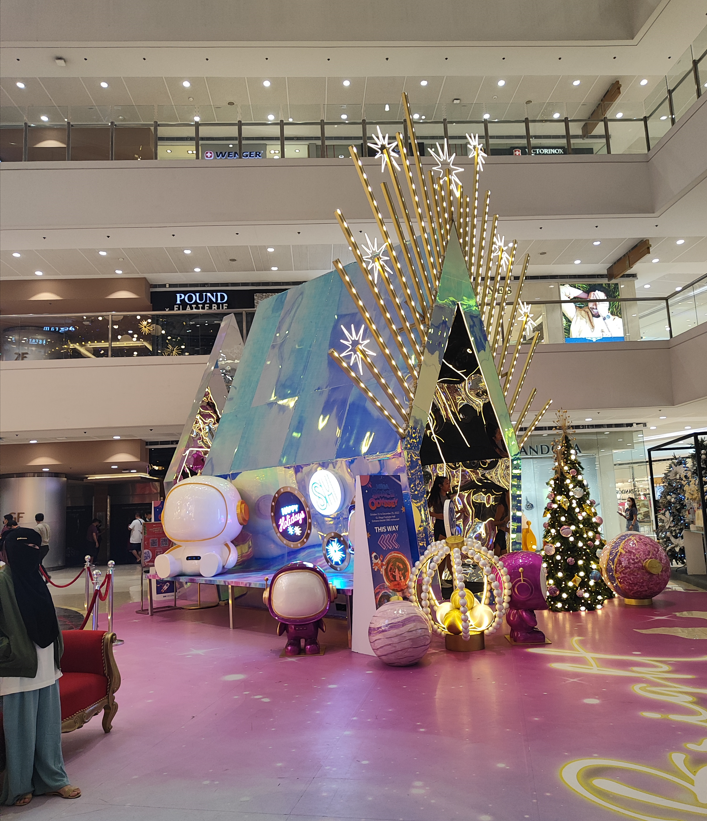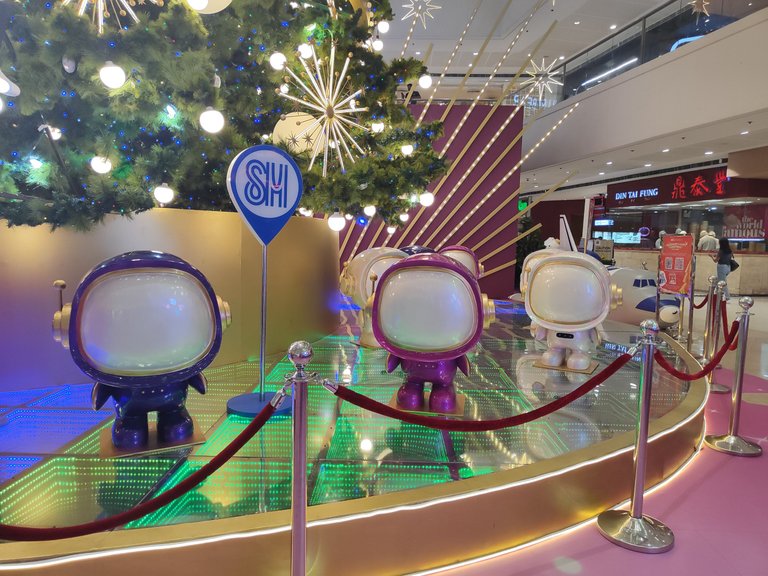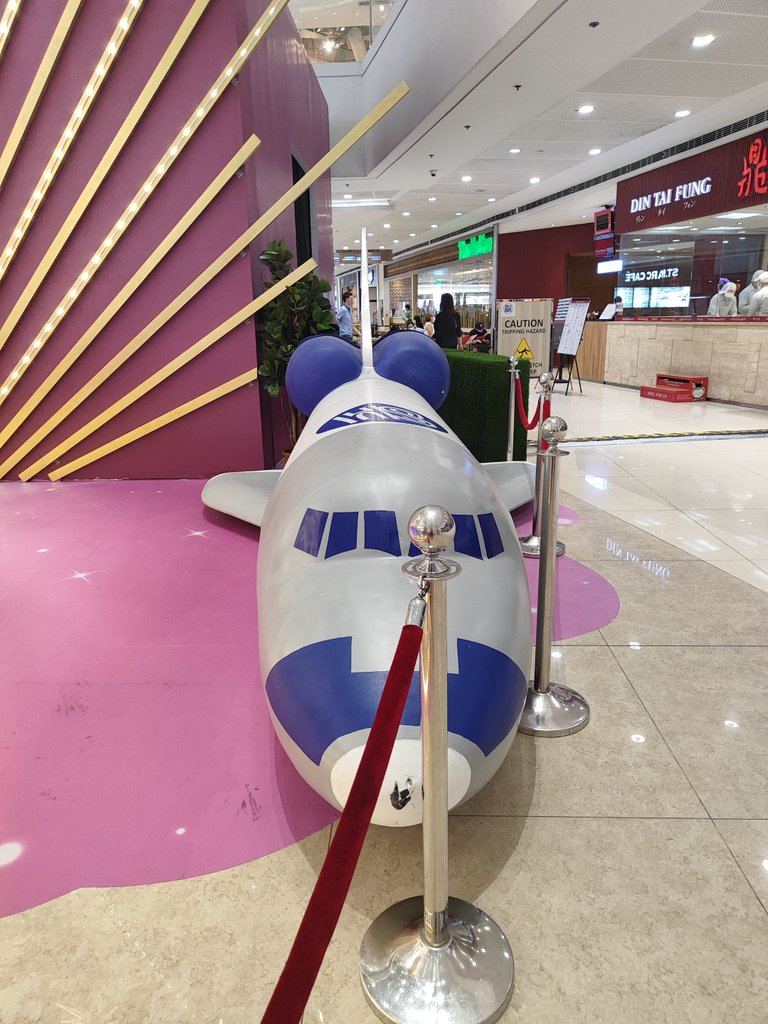 I was trying to take some photos but could find the right angle without my fellows. They were so ecstatic, and there was even a group of tourists together with the tour guides. They seemed could not handle their excitement; I could sense it in the cheerful voices.
This was only the basic as they offered an Odyssey experienced! You just need to purchase a worth $8.71 from the department store to avail of two tickets. The period starts from October 20 to December 25, 2022. After that, you can join Tiktok contest. A win-win offer. Indeed an awesome marketing strategy.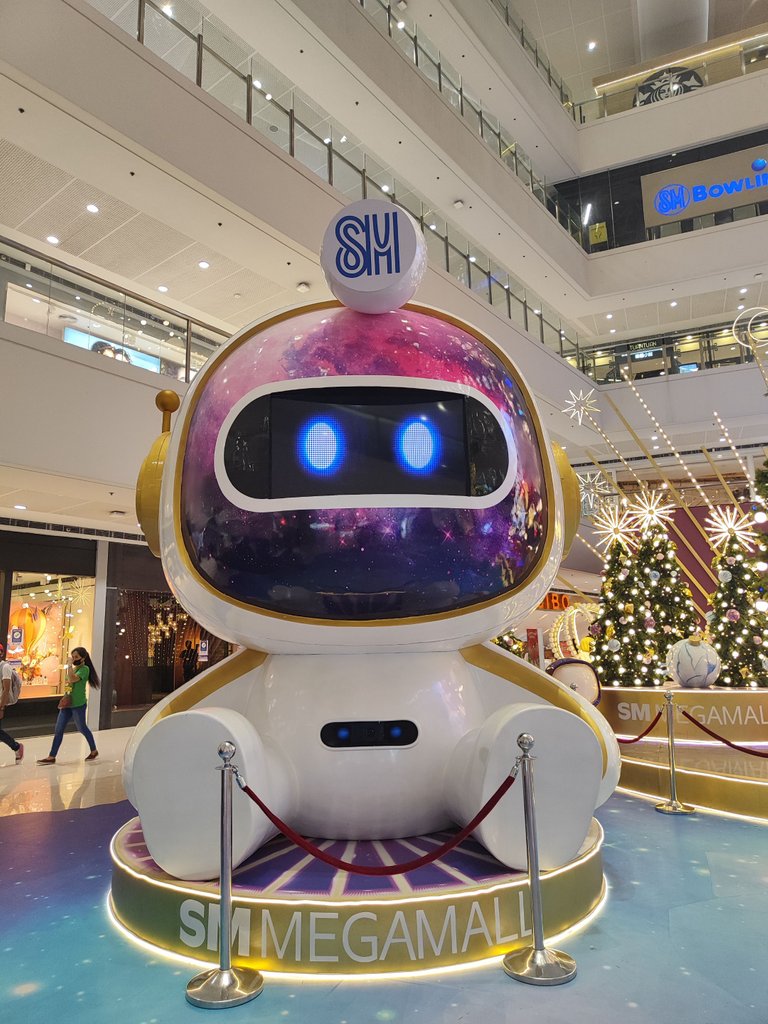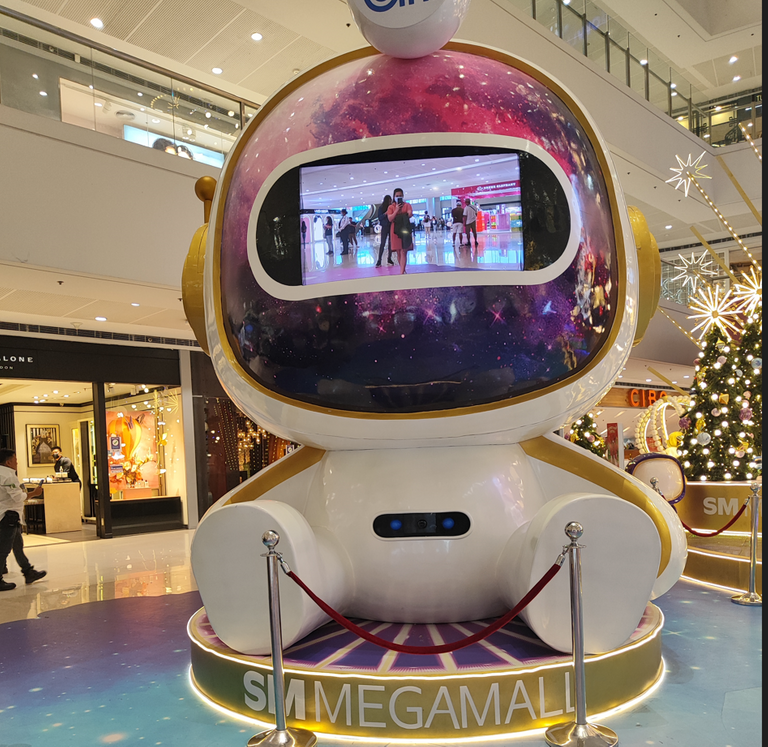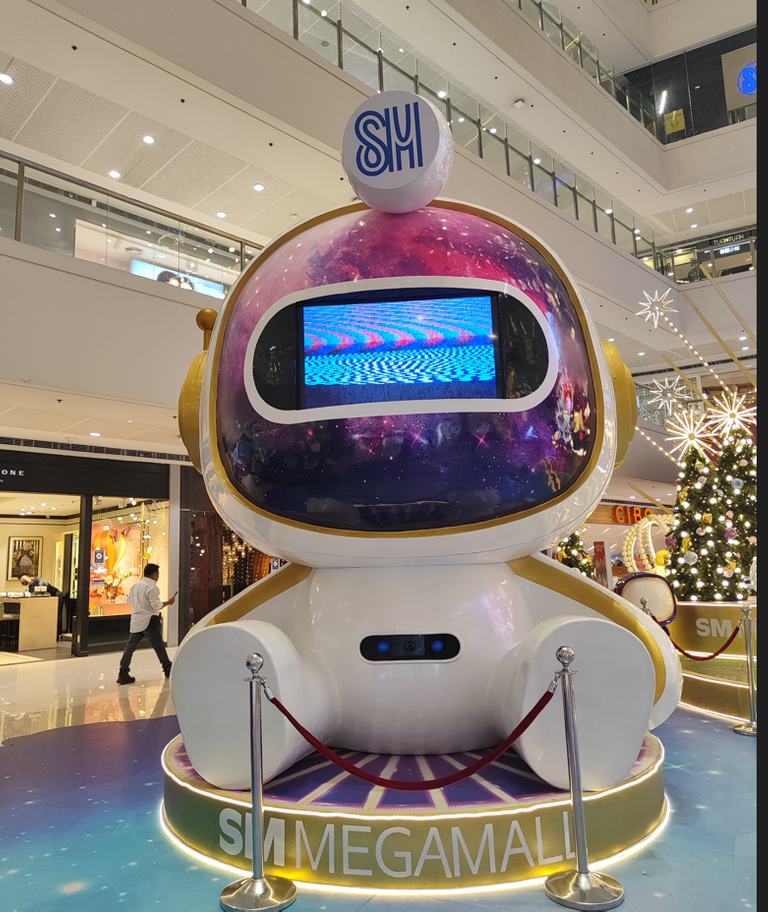 All these robot-type displays caught my attention. As I walked nearer, I could hear the sounds robot sounds. The eyes seemed blinking, and I was surprised when I saw myself on the monitor! Wow, that was nice! I took my phone to have a Mirror selfie, but after one shot, I heard strange sounds. The next thing happened the screen blurred. Hmmm!
Maybe the monitor is controlling in order for the customers not to take much time in taking selfies in order for others to have a chance.
So I left the place and proceeded to Miniso to buy some earphones. Hehe, I spent too much time already, and I had consumed all my breaks.
That's all for today, and have a nice day!
Lead image was edited using Canva
All photos are mine

Be part of the hiveph Community | Stay Update through our discord channel. Let's help build each other!
---
---