Superando un pasado Doloroso
Cada dia es una oportunidad para sentirse agradecido, disfrutar de la vida, de la dulce compañía de nuestra familia, compartir junto a ellos gratos momentos que plasmen en nuestra mente lindos recuerdos con ellos.
Es agradable cuando llegan a tu mente gratos recuerdos del pasado, quisieras volver a vivirlos, darías lo que fuera por volver a ver seres queridos que hoy no están presente, decirles que los extrañas y que tenían razón cuando te dieron consejos.
Sin embargo nuestra alma alberga una maleta con recuerdos que causan dolor, ese pasado que marco tu corazón con dolor y amargura, son esos recuerdos los que quieres destruir, lanzarlos al mar y nunca mas volverlos a tener en tu mente.
El desespero por dejar ir un pasado doloroso fue lo que mis ojos vieron mientras escuchaba la historia de un amigo que anhela superar aquel dolor, bloquear aquellos recuerdos que el mismo describe que son puñales en su mente y en su corazón.
Nunca lo había visto llorar de esa manera, sus palabras eran duras, necesitaba desahogarse, por instante decía que olvidaba lo que le paso, se había enamorado de alguien que no valoro su amor, hizo todo por ella, sin embargo lo dejo, esas mentiras dejaron huellas en su corazón.
Ese dolor le impedía volver a sentir confianza en su presente, se sentía estancado, su nueva relación era un caos y se sentía culpable por herir los sentimientos de esta nueva persona.
Every day is an opportunity to feel grateful, to enjoy life, to enjoy the sweet company of our family, to share with them pleasant moments that capture in our mind beautiful memories with them.
It is nice when pleasant memories of the past come to your mind, you would like to live them again, you would give anything to see loved ones who are not present today, to tell them that you miss them and that they were right when they gave you advice.
However, our soul harbors a suitcase with memories that cause pain, that past that marked your heart with pain and bitterness, it is those memories that you want to destroy, throw them into the sea and never again have them in your mind.
The desperation to let go of a painful past was what my eyes saw as I listened to the story of a friend who longs to overcome that pain, to block those memories that he describes as daggers in his mind and heart.
I had never seen him cry like that, his words were hard, he needed to unburden himself, for a moment he said he was forgetting what happened to him, he had fallen in love with someone who did not value his love, he did everything for her, however he left him, those lies left traces in his heart.
That pain prevented him from feeling confident in his present, he felt stagnant, his new relationship was a chaos and he felt guilty for hurting the feelings of this new person.
---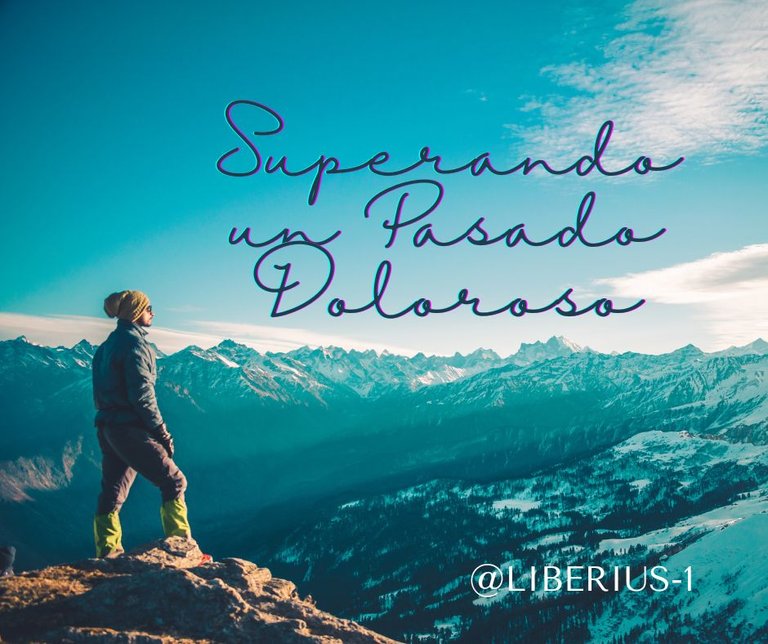 ---
No había reflexionado antes sobre el impacto de vivir aferrado a recuerdos del pasado hasta esta conversación sincera con mi amigo, luego de aquella conversación me di cuenta que aun cargo maletas con recuerdos que no he superado, que hasta este dia me causan incomodidad, quizás no se trate de un desamor pero esos recuerdos aun impactan mi presente.
Olvidar se hace difícil cuando no aceptamos ese pasado Doloroso, hay cosas sobre las cuales no tenemos el control, el pasado es una de ella, se vuelve mas complicado cuando es necesario perdonar, solo con ese paso las cargas dejan de ser pesadas.
Reconocer que lamentarnos por todo ese pasado es solo un tropiezo en nuestro presente requiere pensar detenidamente, para mi fue muy interesante aquella conversación con mi amigo, aquellas largas horas escuchando su desahogo, al final logre darle un consejo que tranquilizo un poco sus pensamientos.
De nada sirve atormentarnos con el pasado, nos perdemos de calma y felicidad, no es fácil pero tampoco es imposible.
I had not reflected on the impact of living clinging to memories of the past until this sincere conversation with my friend, after that conversation I realized that I still carry suitcases with memories that I have not overcome, that to this day cause me discomfort, maybe it is not about a heartbreak but those memories still impact my present.
Forgetting becomes difficult when we do not accept that painful past, there are things over which we have no control, the past is one of them, it becomes more complicated when it is necessary to forgive, only with that step the burdens cease to be heavy.
Recognizing that regretting all that past is just a stumbling block in our present requires careful thought, for me it was very interesting that conversation with my friend, those long hours listening to his venting, in the end I managed to give him some advice that calmed his thoughts a little.
It is useless to torment ourselves with the past, we lose calm and happiness, it is not easy but it is not impossible either.
---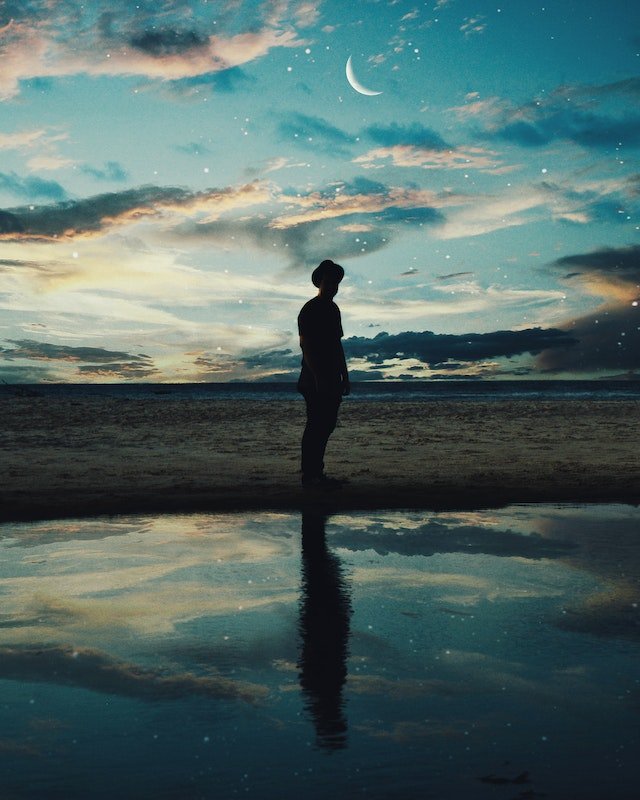 ---
En mi vida me costo mucho perdonar algunas ofensas, superar esos episodios y dar nuevas oportunidades, paso un largo tiempo para darme esa opción verdaderamente, porque de labios podemos decir lo que sea es muy diferente cuando perdonas de corazón y abandonas el rencor.
De todo lo que vivimos siempre hay gratas enseñanzas, algunas veces no valoramos esas lecciones que nos da la vida, la terquedad nos gana y desechamos las lecciones lamentando el pasado, nadie escapa de esos errores.
Colocar empeño en mantener esos recuerdos es negarnos grandes oportunidades como el caso de mi amigo que encontró alguien que siente un amor sincero por el, el odio que sentía no le dejaba ver ese privilegio en su vida, hasta ahora que decidió superar ese pasado doloroso y soltar aquel amor imposible.
Hay cambios que son necesarios en nuestra vida, áreas que necesitan ser reconstruidas, sanadas depende de nosotros si seguimos aferrados al dolor o si aceptamos que nuestro presente es hoy, que todo puede ser diferente para nuestro bien mental y disfrutar de aquello que verdaderamente vale la pena.
¡Bendiciones!
Textos convertidos a través de
DeepL
La portada del post fue realizada a través de Canva versión gratuita por @liberius-1
Banner: tamaños personalizados de Canva
In my life it cost me a lot to forgive some offenses, to overcome those episodes and give new opportunities, it took me a long time to truly give me that option, because we can say anything with our lips, it is very different when you forgive from the heart and abandon the rancor.
From everything we live there are always pleasant lessons, sometimes we do not value those lessons that life gives us, stubbornness wins and we discard the lessons regretting the past, no one escapes from those mistakes.
To insist on keeping those memories is to deny ourselves great opportunities as in the case of my friend who found someone who feels a sincere love for him, the hatred he felt did not let him see that privilege in his life, until now he decided to overcome that painful past and let go of that impossible love.
There are changes that are necessary in our life, areas that need to be rebuilt, healed, it depends on us if we continue to cling to the pain or if we accept that our present is today, that everything can be different for our mental good and enjoy what is truly worthwhile.
Blessings!
Converted texts through DeepL
Post cover was made through Canva free version by @liberius-1
Banner: custom sizes from Canva
---

---
---