STOPOVER AT DALAGUETE FT. KIOSKO COFFEE SHOP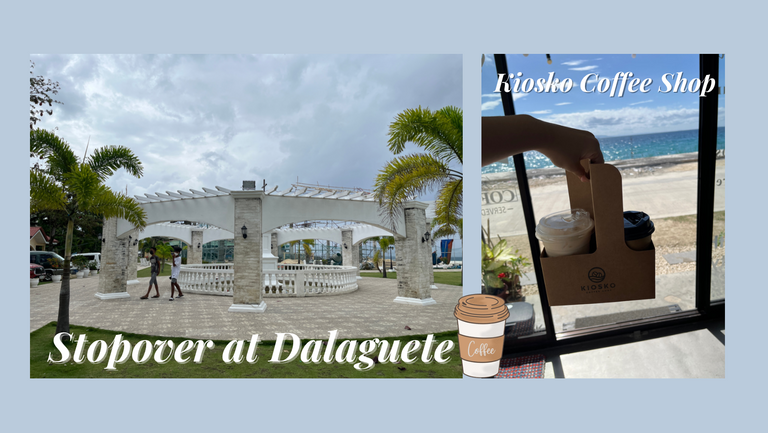 Hello Hivers! It has been weeks since my last entry and I truly apologize since we have resumed to face-to-face internship already and with that I pretty much have a lot on my plate. From treating patients, catching up on paper works, and long hours of commute, the past few weeks have been exhausting but fulfilling at the same time because I have been waiting for this opportunity to come my way and that it to have on-site duty.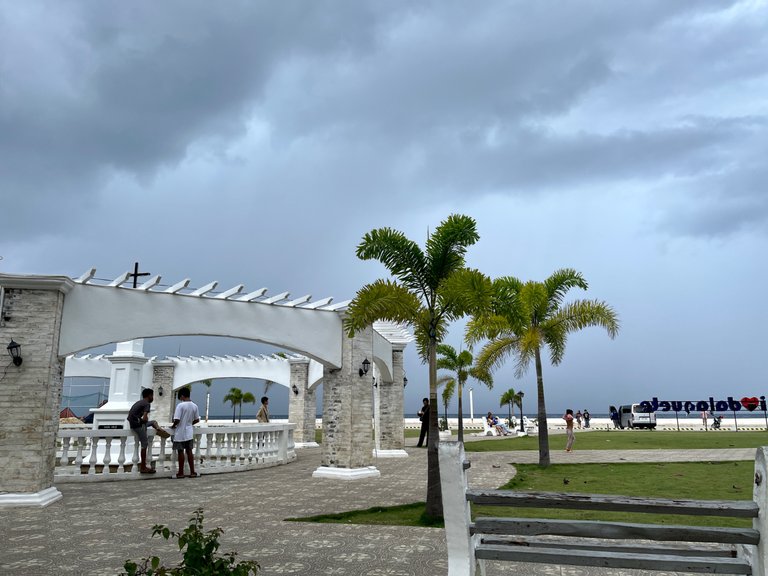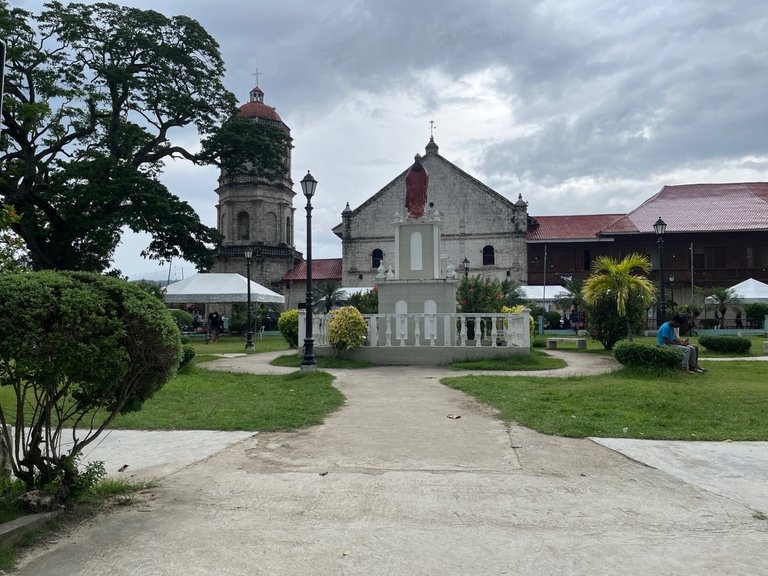 Without further ado, let me share my visit to Dalaguete last weekend. As I have mentioned earlier, the past few weeks have been exhilarating and so I asked my parents if I could have a quick weekend break. I asked them if we could visit our hometown in Samboan, Cebu which is located at the Southernmost portion of the island. My parents agreed since I aced my oral revalida and my father needed to vote for the upcoming elections.
Dalaguete is a town that is also located at the Southern portion of the island of Cebu. The town boasts a lot of tourist attractions and delicious delicacies as well. We initially did not have any plans on having a quick stopover at the town but my uncle who just recently went home from working overseas wanted to check out a coffee shop located near the bay walk. Actually, my father has visited the coffee shop months ago since he used to bike long distances together with his friends and so he recommended this place to us. I was also excited since I wanted to have a unique coffee experience which entails the view of the beautiful sea.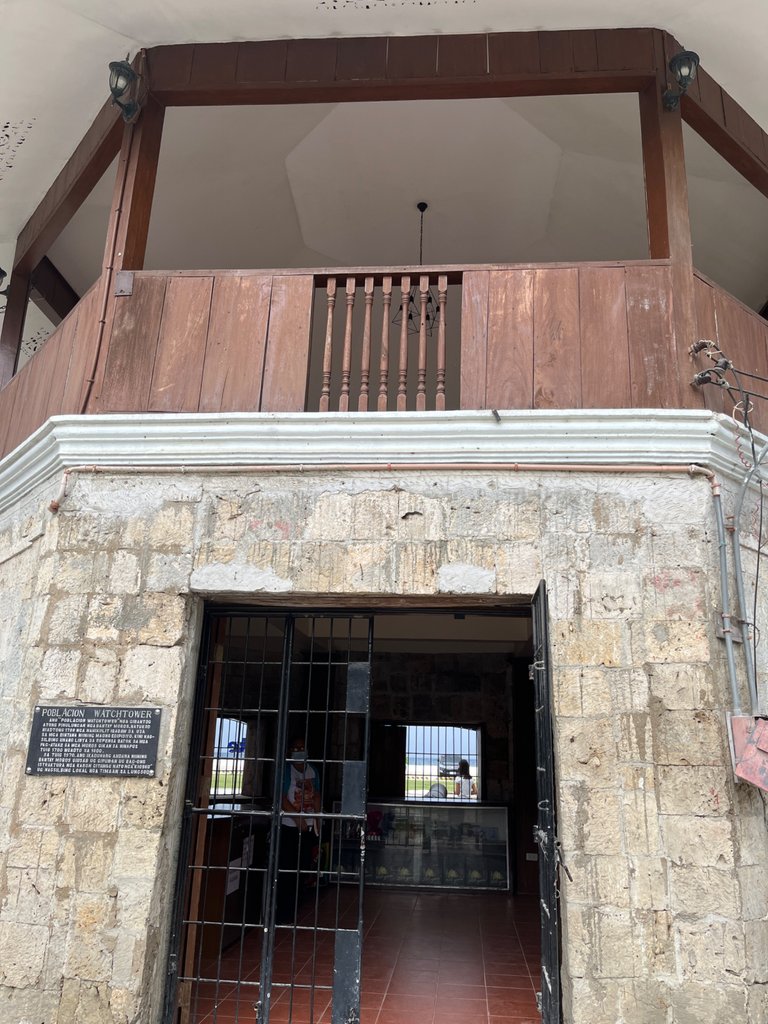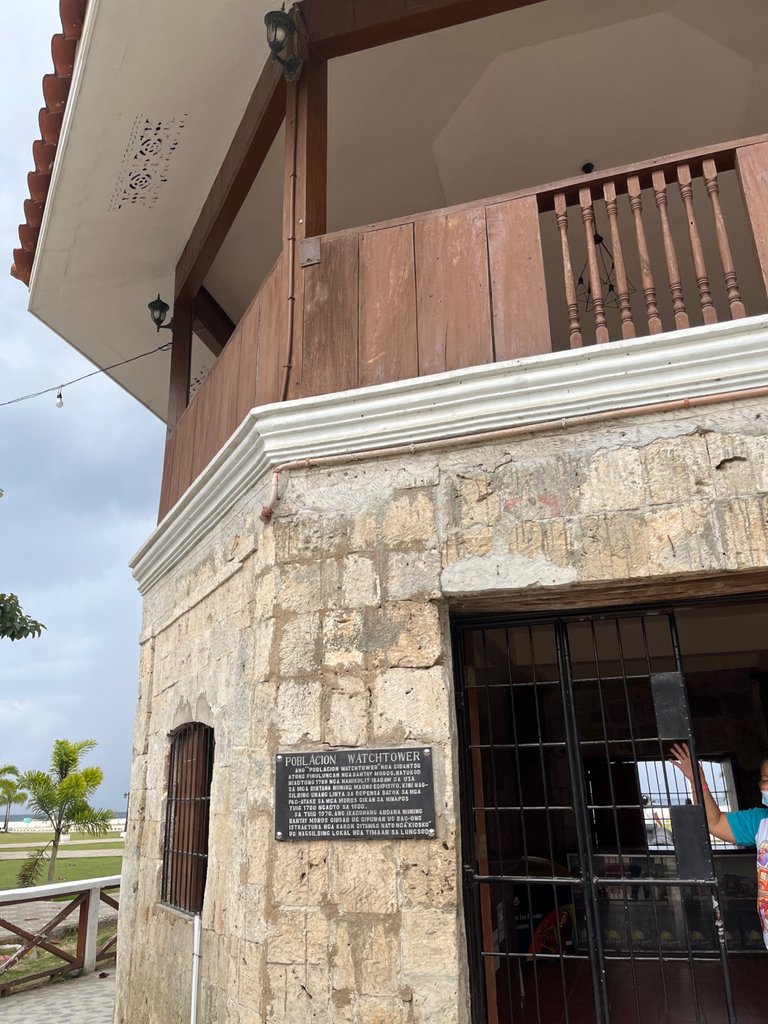 Upon arriving near the bay walk area, my uncle and I decided to take some photos of one of the historical sites, The Poblacion Watchtower. It was also my first time dropping by at this historical site and so I was excited to take some photos with him. On our first visit at the bay walk, we actually did not get to find the coffee shop as it has changed its location and so we decided to try our luck again and have a quick stopover when we get back to the city. During our stopover, my dog also had a quick restroom break, as I may call it and she likewise enjoyed the view from the bay walk.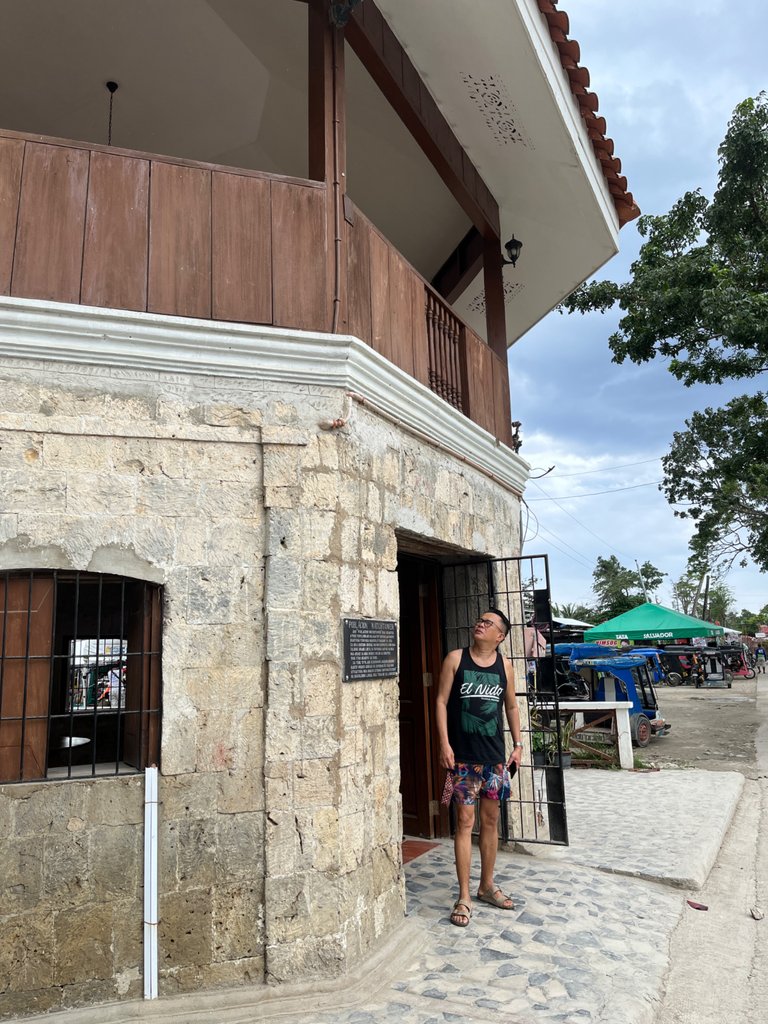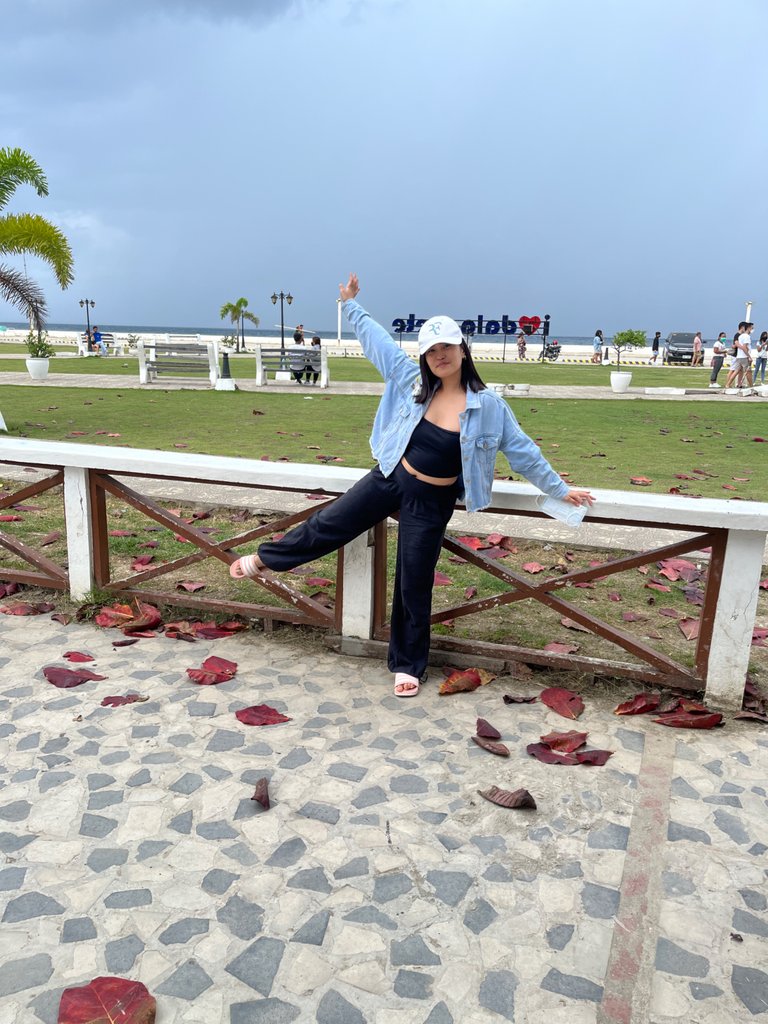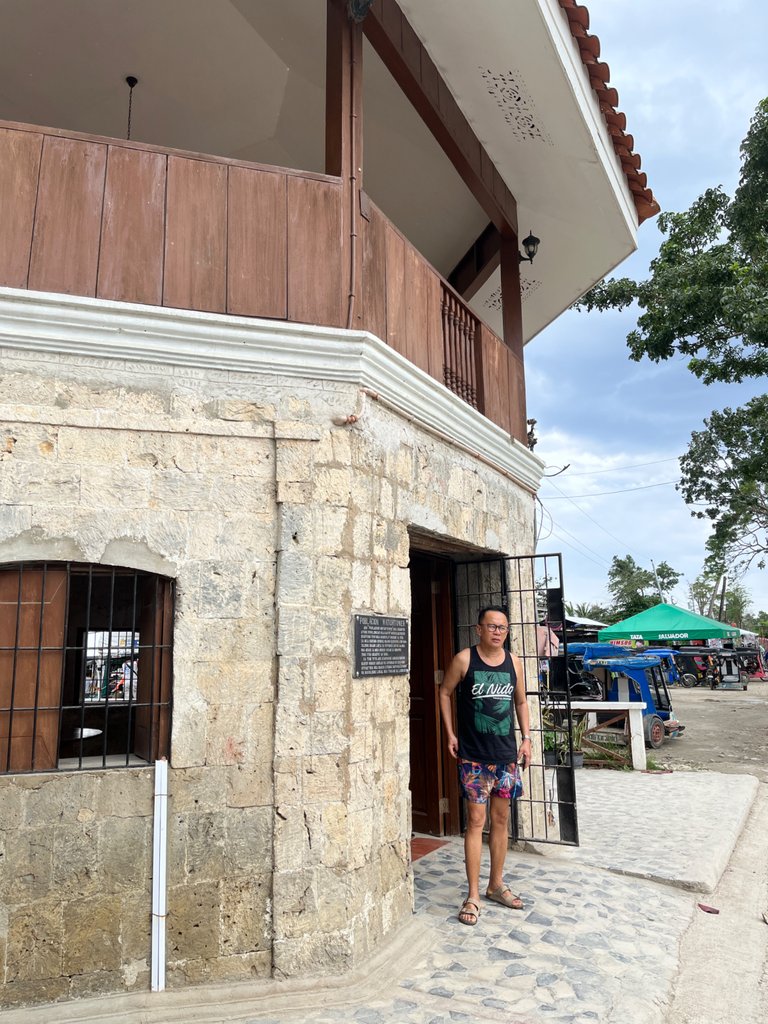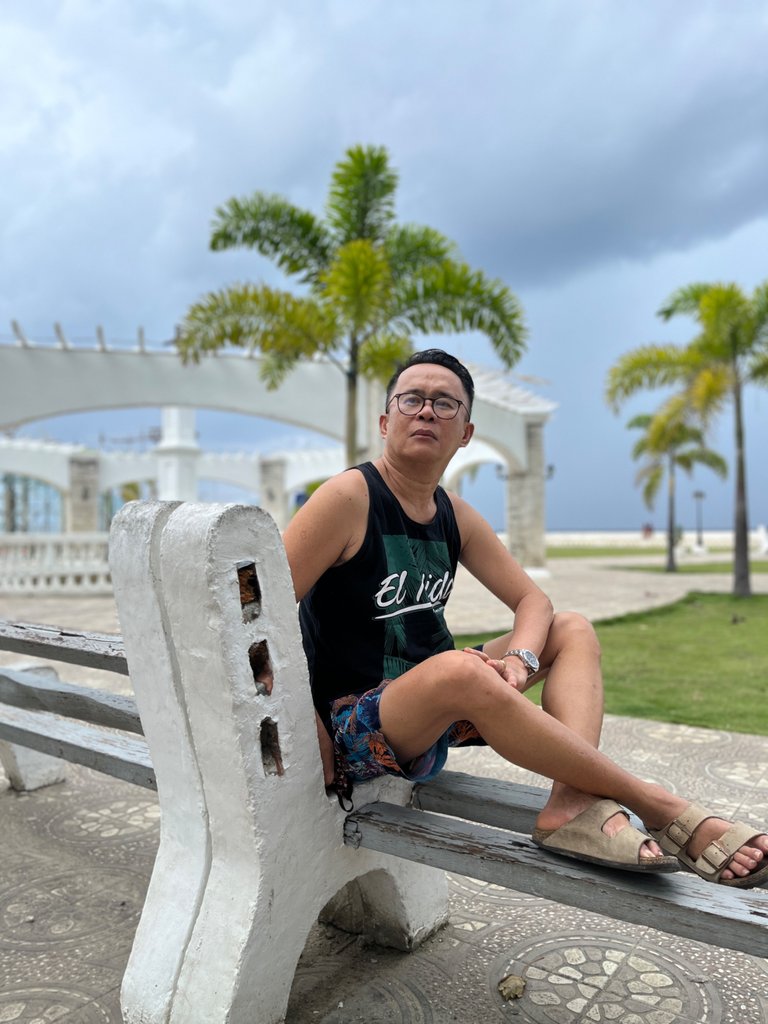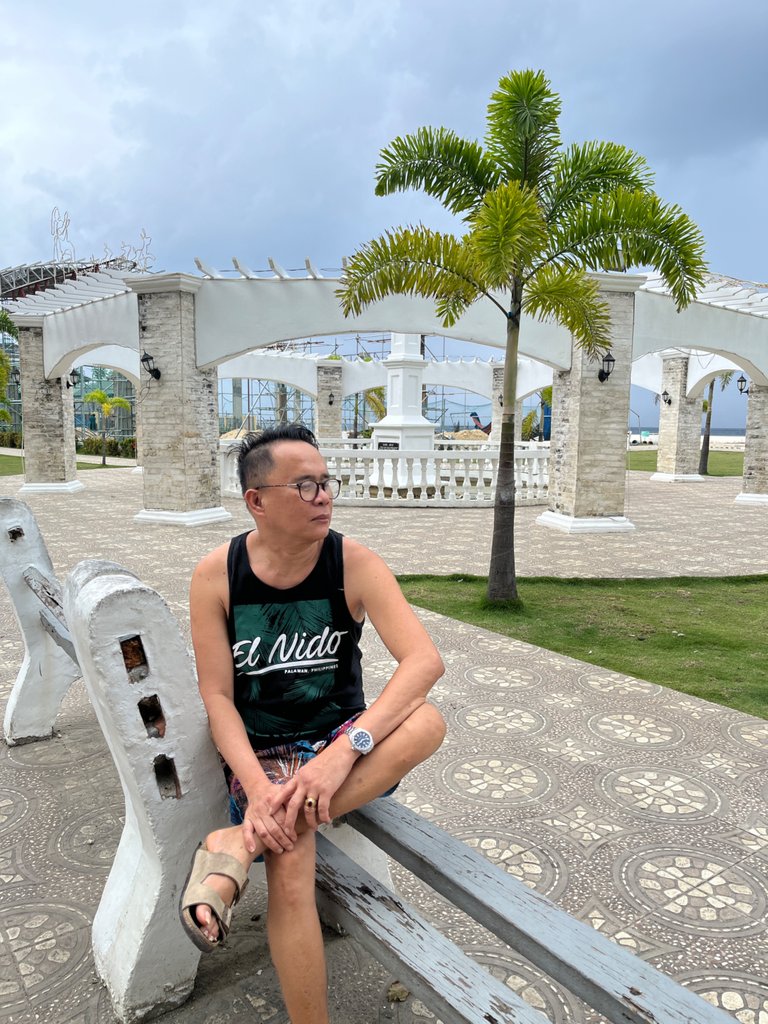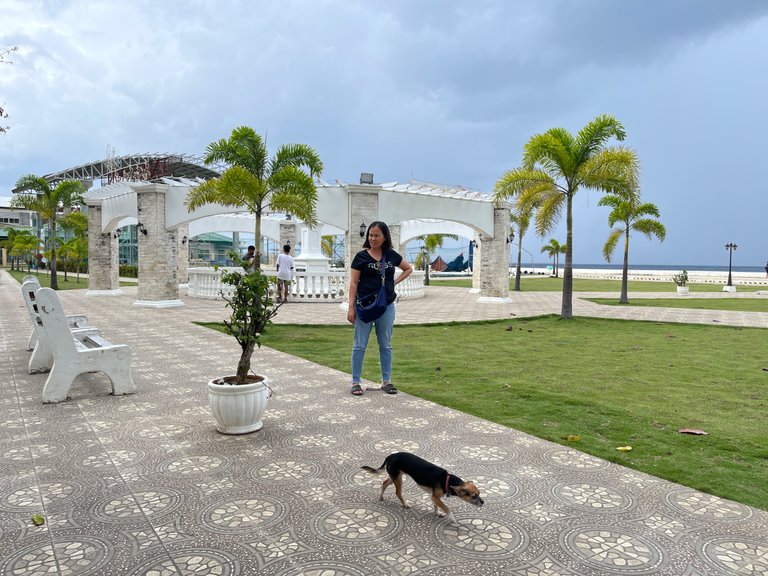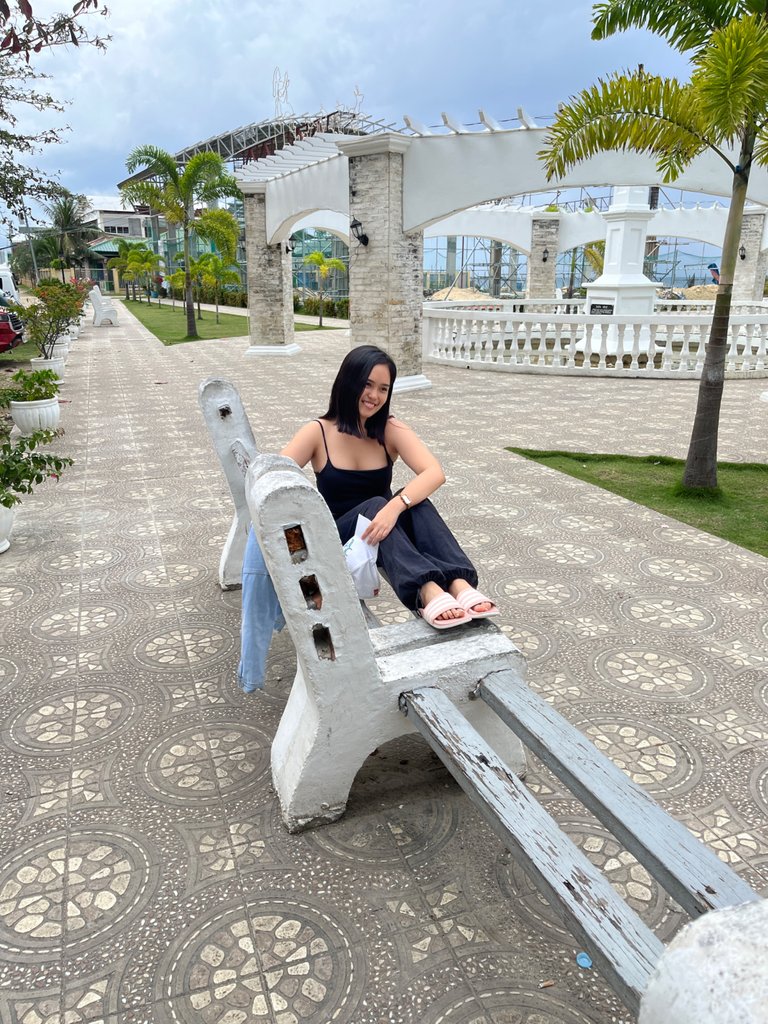 Finally, days after our first stopover at Dalaguete, we were able to locate the coffee shop, all thanks to my father. When we arrived their I was amazed since it was a quaint coffee shop with such a majestic view of the vast sea. I could stay for hours there while sipping my cup of coffee. As I entered the coffee shop, Kiosko, I did not waste the opportunity as I took some photos in order to share to my friends since I also want to recommend this place to them.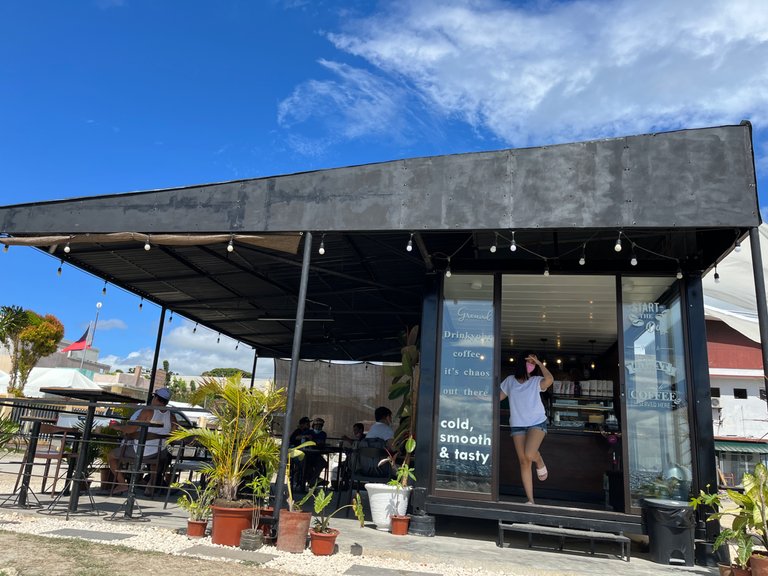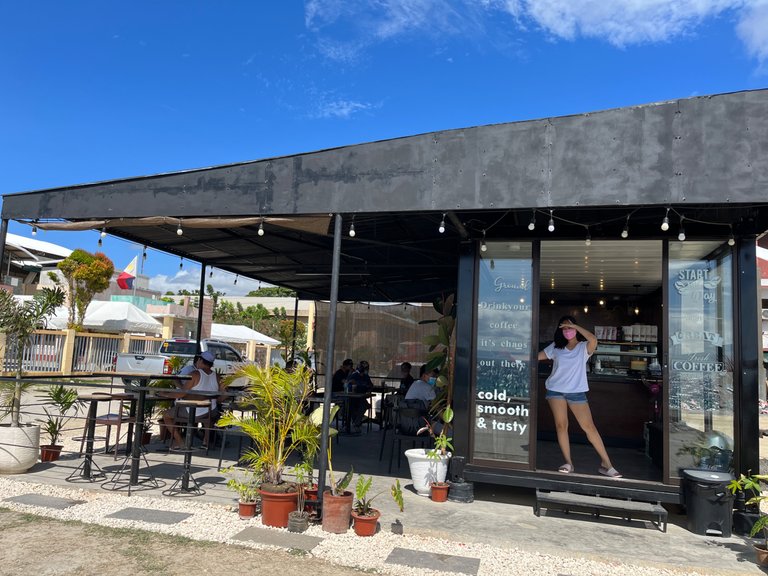 After taking some photos while enjoying the view from time to time, I then ordered Iced White, which was according to the barista, one of their best sellers while my uncle ordered a hot cup of Cappuccino. We did not stay for long since we needed to reach home before the rush hour or else we might get stuck in traffic! However, I got to take a sip of my coffee and it was indeed perfect for the sunny weather. It wasn't the best I have tasted since I like my coffee strong but I'm sure that this coffee is according to one's liking. Since we did not get to stay long, I decided to finish drinking en route to the city.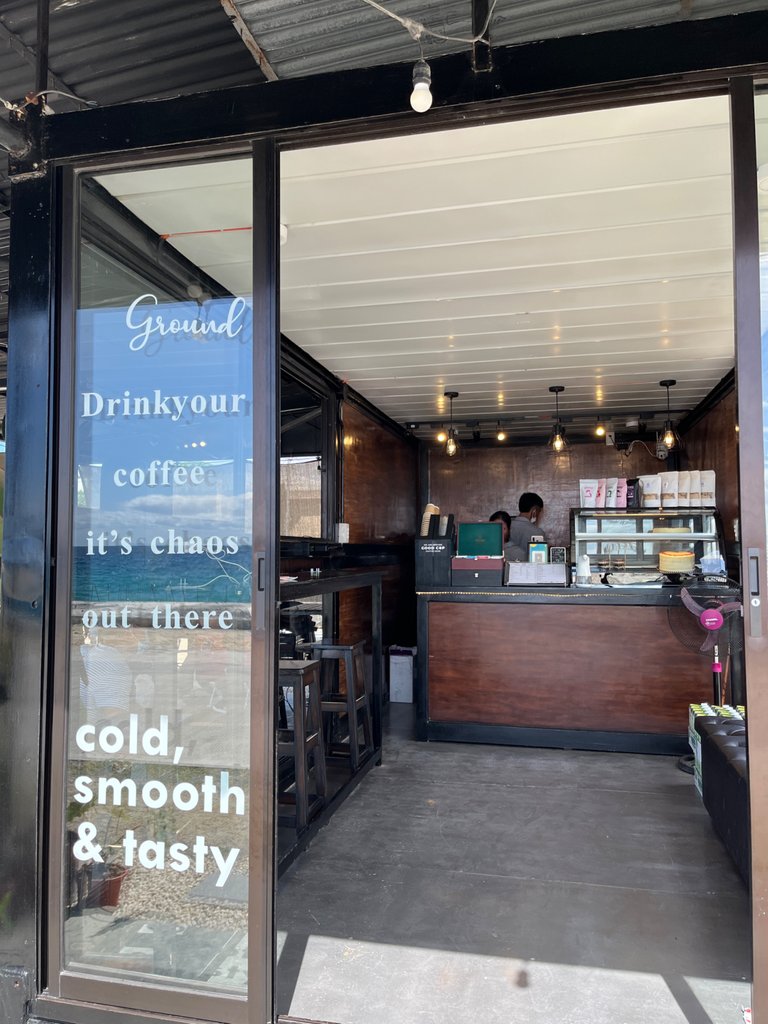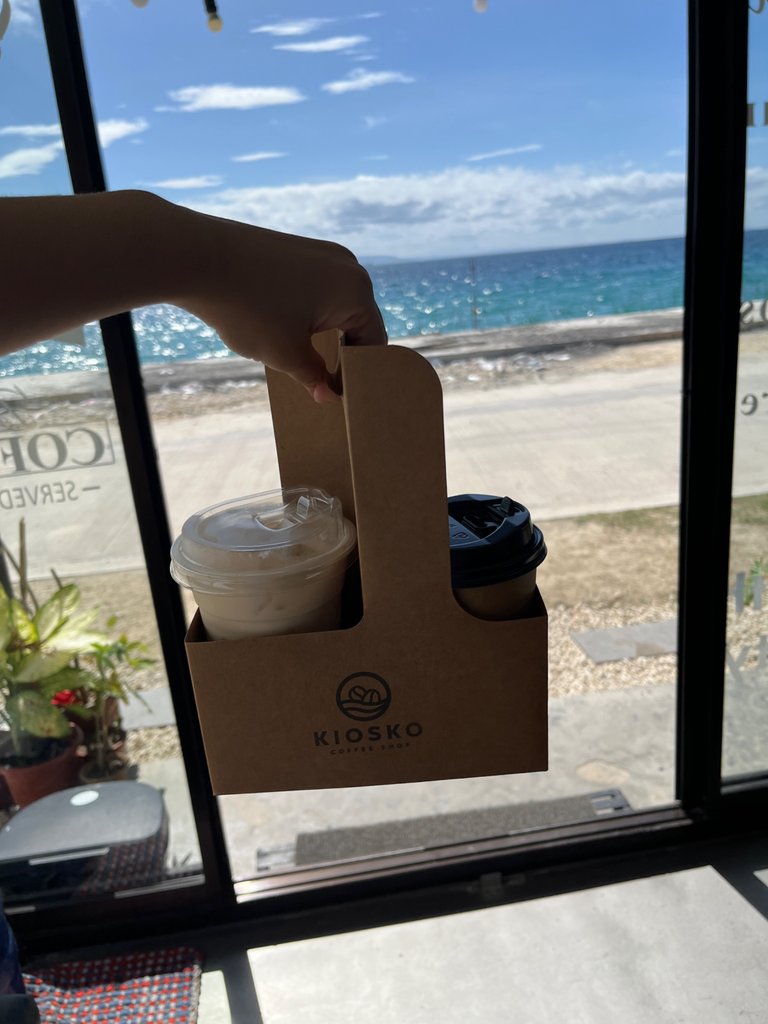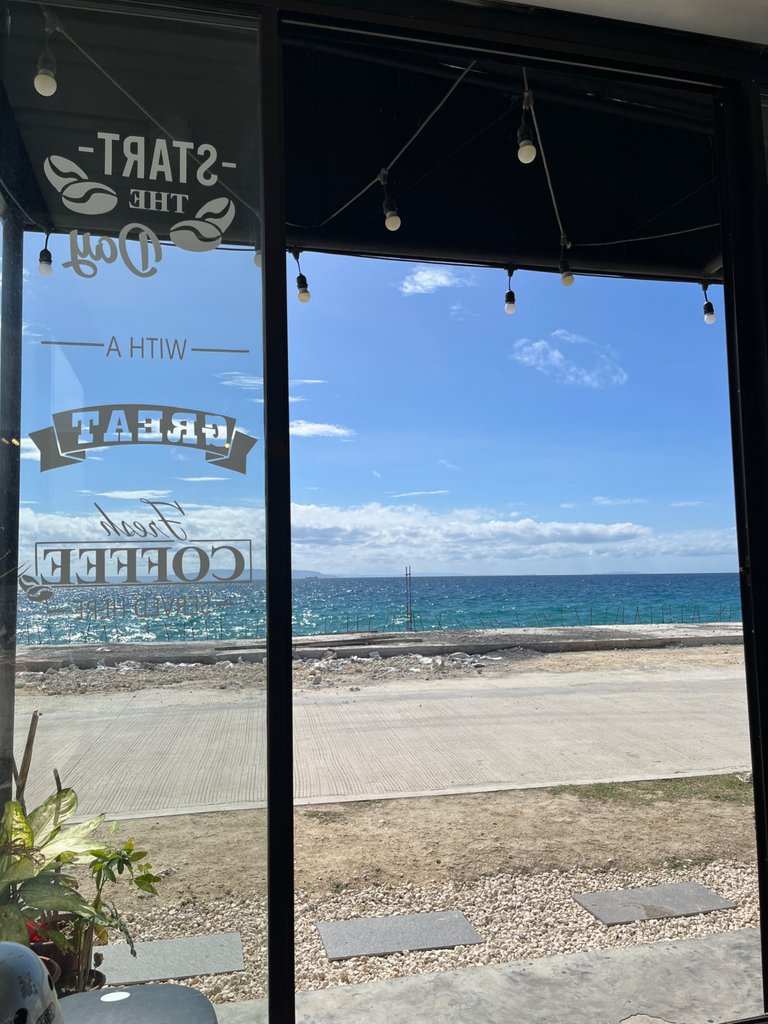 Our stopover at Dalaguete was truly one for the books since I got to take a break away from the hustles and bustles of city life. I feel like this is the perfect reward since I have been booked and busy since graduation is fast approaching. I hope I'll get to spare more time to share what has been going on in my life lately but I truly hope this will suffice.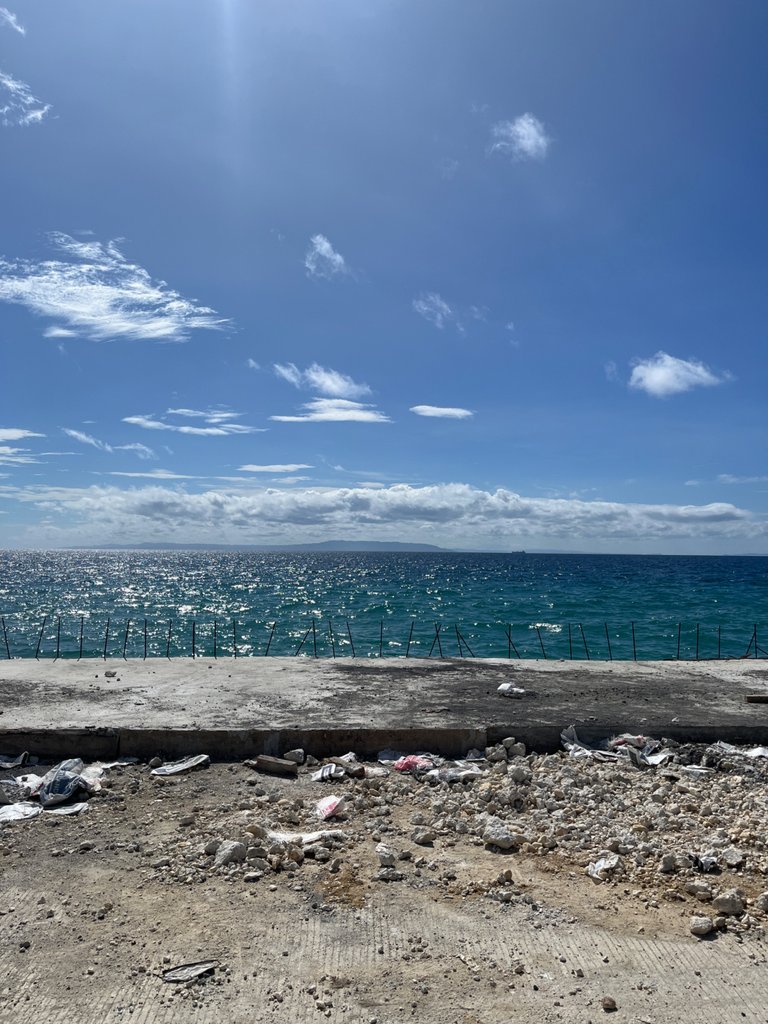 Thank you so much for dropping by! Are there any coffee places away from the city that you can recommend? Would love to try them.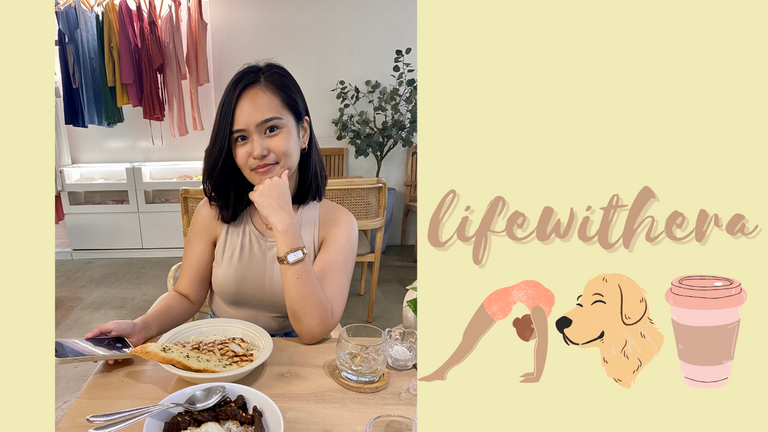 lifewithera is a 22-year old, college senior, an aspiring yogi, a furmom, and a wanderer, who writes stories about her personal life, mental health, fitness, travel, and just anything and everything her heart wants to speak. If you want to get to know her more, then you can connect with her through various social media platforms.

INSTAGRAM | TWITTER | FACEBOOK
---
---