2022 Election in OZ - my perspective.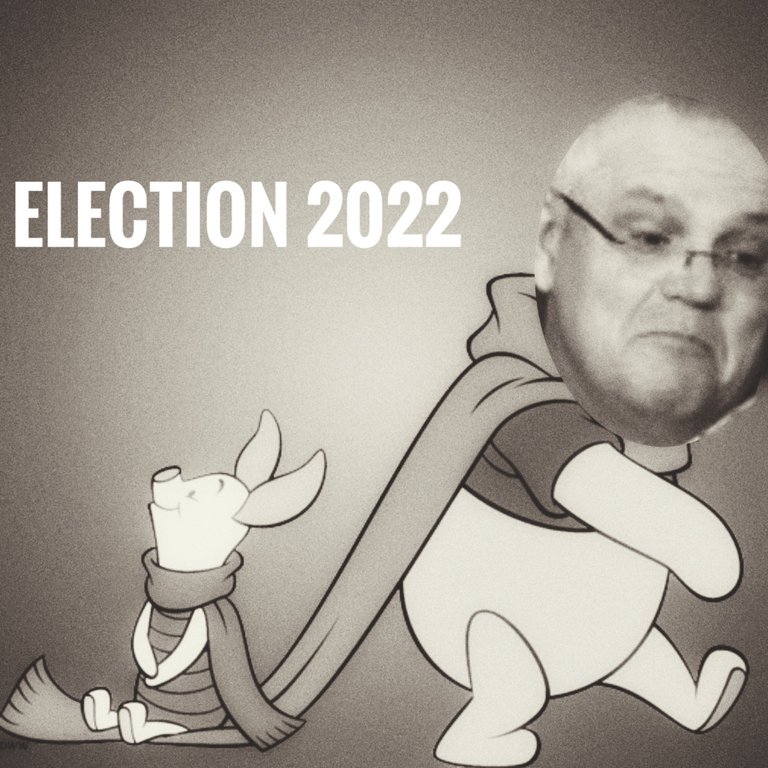 This upcoming election, I've decided to vote for Piglet, that VERY SMALL companion of Pooh.
Piglets's journey from being VERY SMALL to being BRAVE is a story that has inspired me for years in its simplicity and purity.
It's a far cry from the sewer of contemporary politics and our option to vote for the least worst candidate. Interestingly, autocorrect kept insisting on changing that to the 'least wurst' candidate
No candidate or party in this bunch of apologists for the excesses of late stage capitalism holds any appeal for me. I've done a lot of looking too.
All of them are standing for economic and developmental business as usual as we enter into a time where it is clear that business as usual is killing us.
So, I'm drawing a little house and a BRAVE piglet on the top of my form to replace the #1 box.
I don't want to vote for anyone who is going to perpetuate the obscenities that we are subject to. Even the best of them has no plan to drastically change the economic system (all political decisions are economic decisions under capitalism) that has screwed us over for generations.
So I'm putting my 'for' for something that inspires me, makes me feel good and makes the world a better place just by existing.
If you want to do the same, it's up to you, this is a (two party preferred) democracy after all. You don't need to vote for Piglet, you may have a Piglet or a Pooh of your own. The key is to turn the tide and vote for something that inspires you.
If you don't want to do that, I ask you to vote for an independent, yes, any of them. We only need a couple more on the cross bench to be able to slow the ecocidal rampage of the two main parties.
---
---