Free street open brass concert at the lovely downtown spot
"Sveta Nedelya" square, or as a literal translation into English would say "Saint Sunday", is a beautiful old square in the center of Sofia, the capital city of Bulgaria and this approximately small square is surrounded by other beautiful and important city building.
Thus said, it is a lovely place for a quick walk or just going on foot to a meeting or taking care of some papers, as there are lots of governmental and state buildings in a close proximity.
Anyway, on that beautiful day I stumbled upon an open free street concert of a small brass band, sponsored by the county for celebrating the "Day of Europe".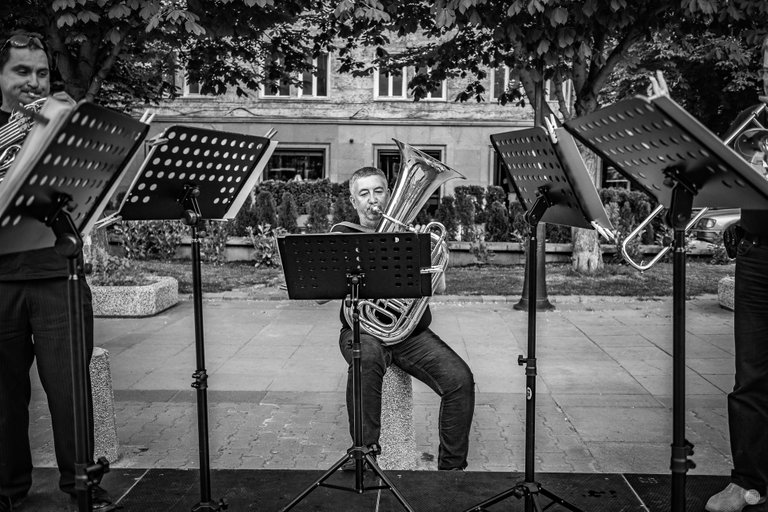 To be absolutely honest, I was more than surprised.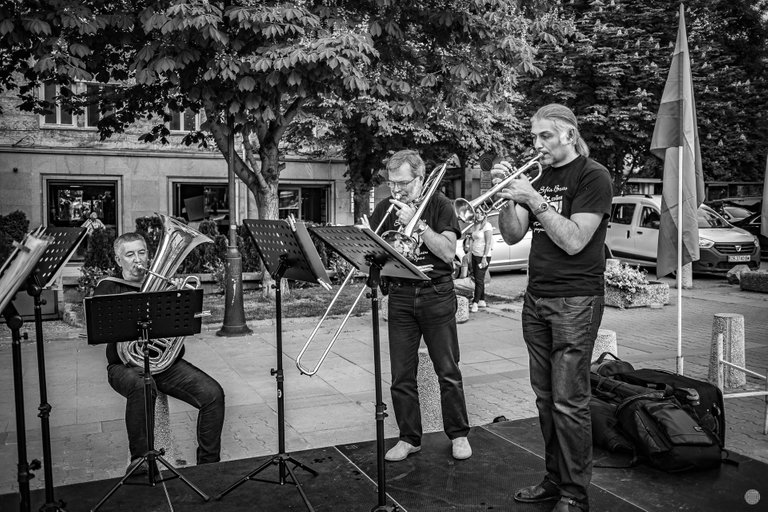 Of what, you may ask...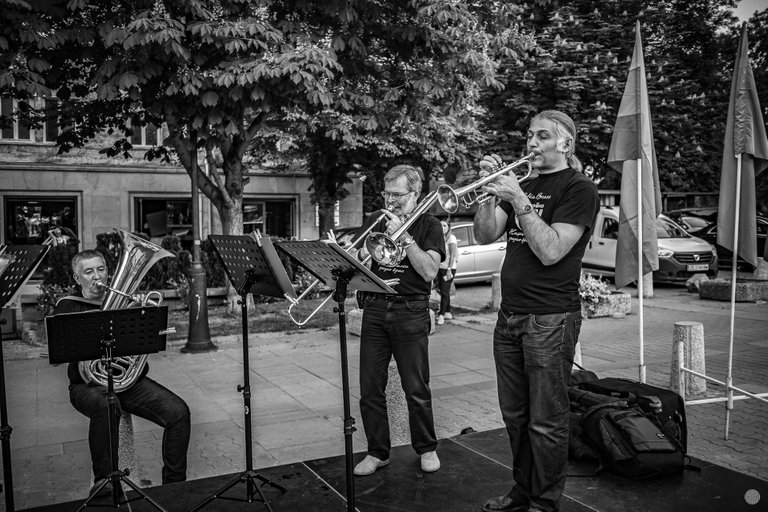 While the musicians were brilliant the their repertoire was rich in styles and genres,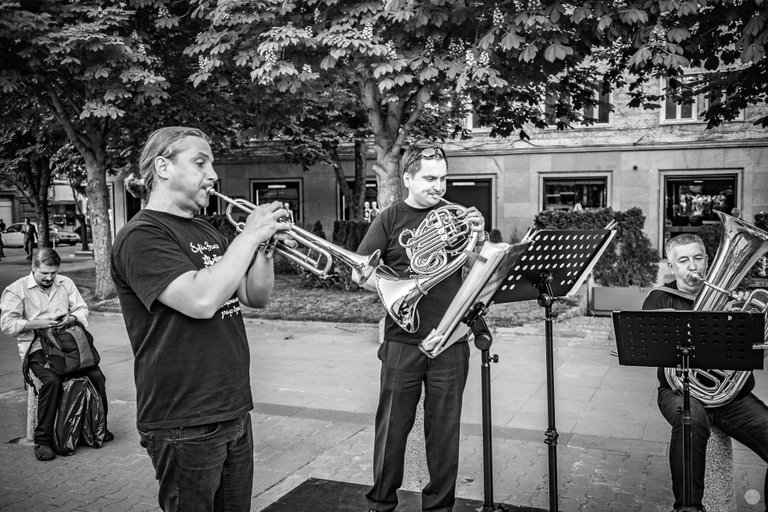 the audience was not quite present.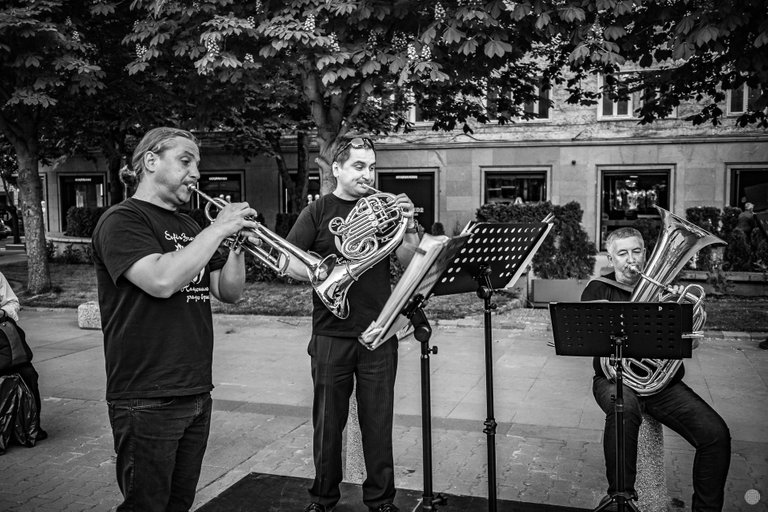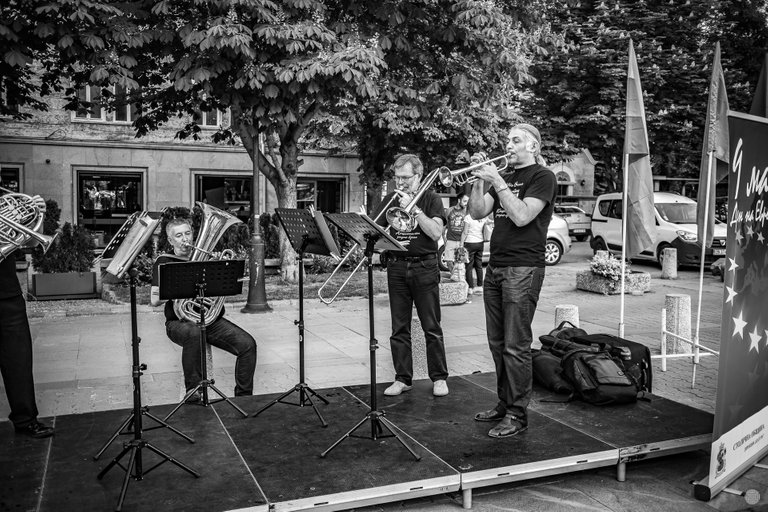 I would say, there were more journalists and photographers that some real audience.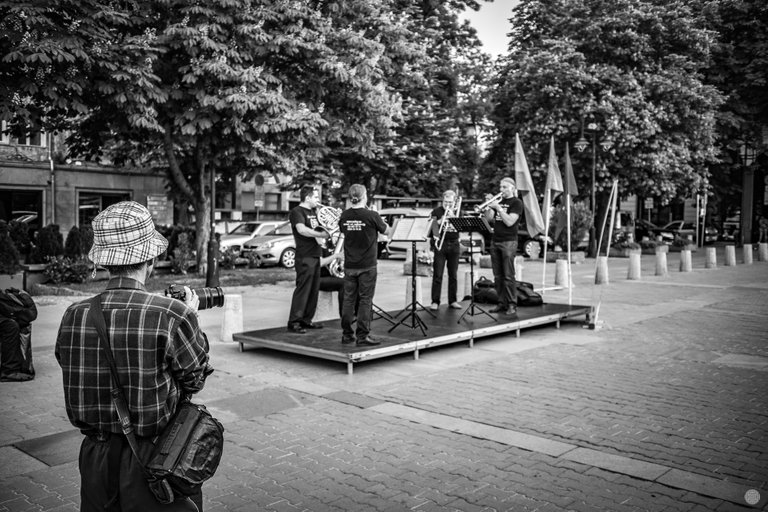 That really puzzled me.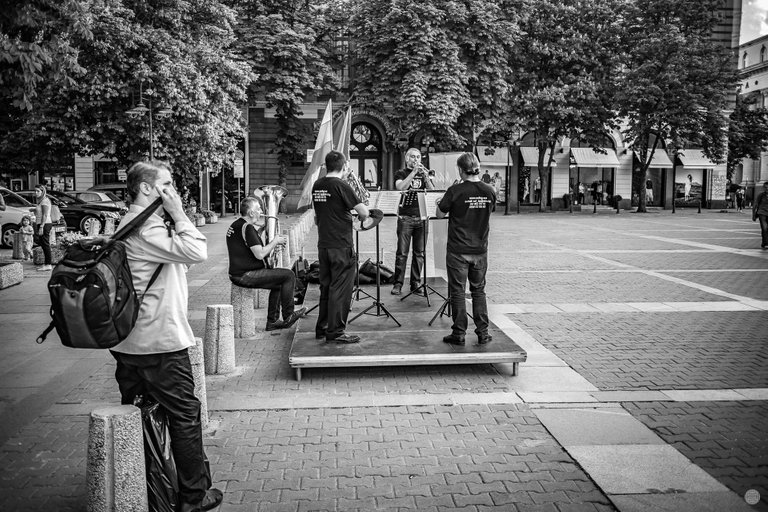 It was about 6 PM, an hour when the business day of the people in the capital usually ends and a lot of people pass by.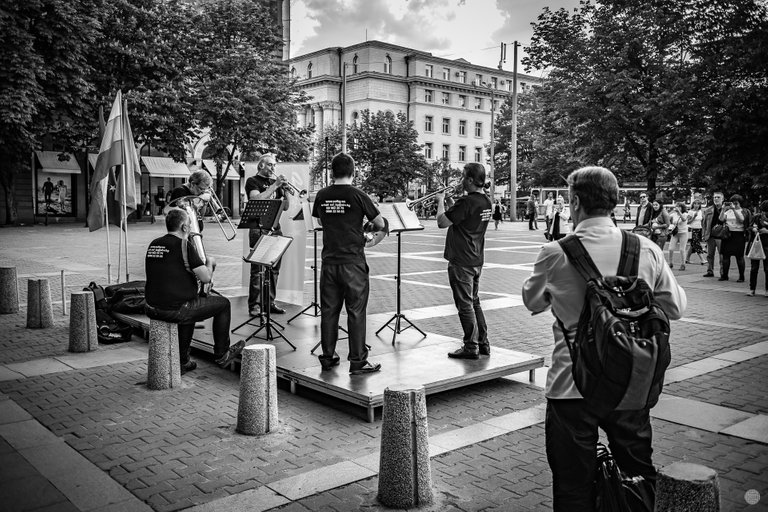 Only a few tens of by-passers took a moment to enjoy that musical performance.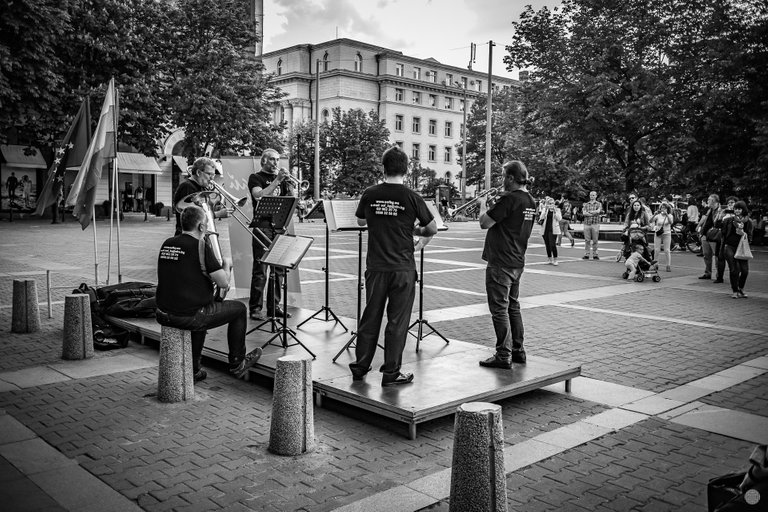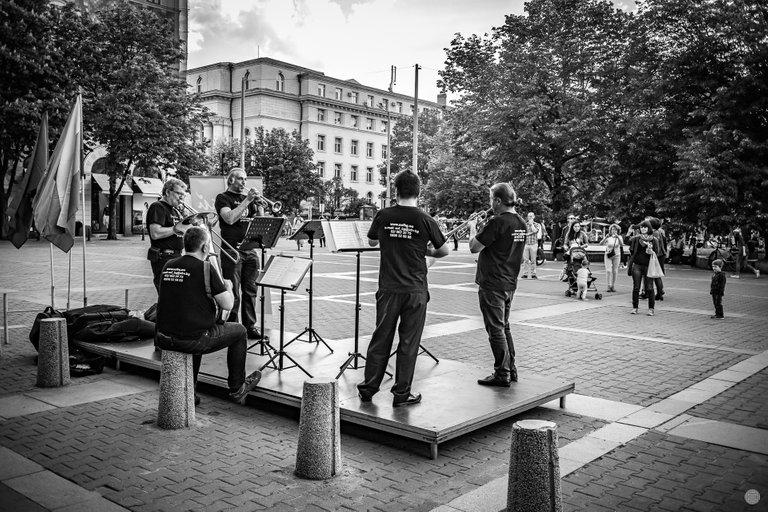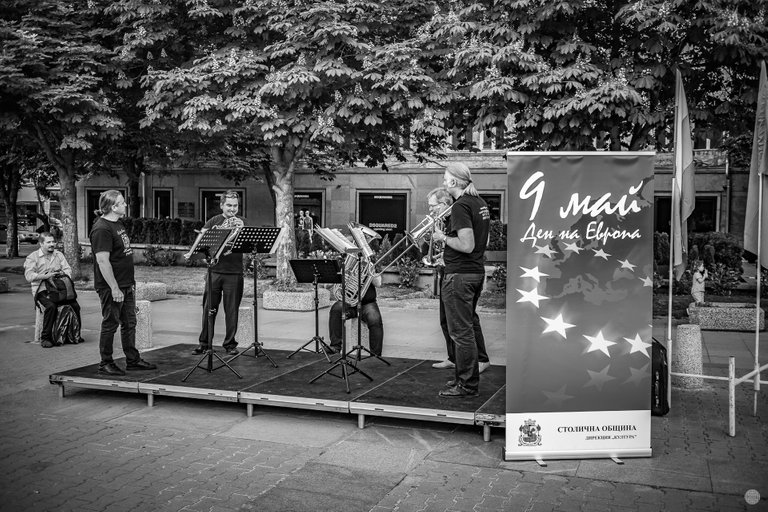 There were more people entering the nearby church having the same name as that of the square than people who would listen to that great concert.
This did not matter to me as I know how to appreciate good music. Especially when it is free :) In that moment I remembered a small social experiment by the great violinist Nigel Kennedy who played for free in a subway and most of the people have been passing by... Do we have to pay a lot for something in order to be able to appreciate it? I'd say, yes, most of the times :)
---
Thank you for your time and support, please check out below few other ways to encourage me in my endeavors and stay in touch!
---
You could get a license here for some of my visual works approved by the quality review team of Adobe, Inc.: https://stock.adobe.com/contributor/206416265/lightcaptured
---
I use and recommend those services below, following my referral links is a win-win for both you and me:
---
Copyright: Light Captured
For licensing my photos, please contact me!
Have a great day, stay safe, stay strong and let your muse be always on your shoulder!
---
---