Explore possibilities.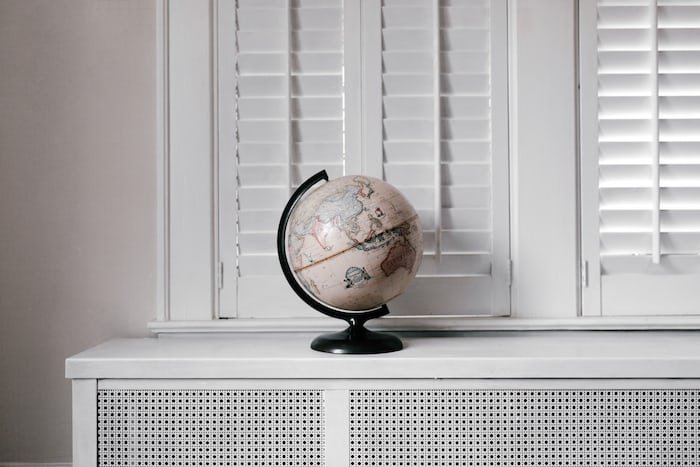 The fear of uncertainty prevents many from exploring numerous possibilities.
It's not easy for a man to leave home and travel to face a new challenge whose future is uncertain.
After completing my national youth service in 2017, I was in Jos engaged in farming and trading in farm produce. I was at a stage where the next move wasn't certain in securing my future. I was in Jos trying to get a job with my alma mater, UNIJOS. It wasn't forthcoming but in order to avoid being idle, I was engaging myself in farming.
I was in the farm one afternoon and I received a call that invited me to a teaching job in Abuja. I had visited Abuja immediately after my service before returning to stay in Jos. During my two weeks stay in Abuja, my sister persuaded me to drop applications in some schools. I did and left for Jos. It was in one of those schools that the call for a job offer came from.
The school was located in the suburb of Abuja (in Dakwa, close to Zuba). The salary was 26k. I discussed it with many friends and family. Most of them were skeptical in advising me to go to Abuja because of such a meager amount.
I sat and thought over it and I decided to accept the offer. I recognized that the reasons being presented by those advising me not to go were valid in the short term but I imagined the possibilities open to one in a City like Abuja ahead of Jos in the long term. I picked my bag and headed to Abuja.
I accepted the job and I started teaching Further Mathematics and Chemistry in the school. Two months into the job, I got some home lessons that augmented my take home pay to 40k naira. I was staying with my brother in a single room. It wasn't easy for us but we were hopeful and convinced that such sacrifice is necessary to move up the ladder of progress, something we may never experience if we remain in our comfort zone with our parents. We took the bull by the horn in searching for opportunities in the city.
A colleague of mine, Abdul resigned from the school to accept a better teaching offer in Gwarimpa. The pay in the school was about 300% more than my school. We celebrated with him and bid him farewell.
About a year later, Abdul called me that there was a Mathematics opening in his school and he invited me to come with my application. I submitted my application and was immediately interviewed, both written and oral. I performed best among a good number of people interviewed. I was given the offer and the story began to change.
While in the school, I never noticed that my dedication to my job was being noted by the Vice Principal. I did as much as possible to give the students the best learning experience.
Few months after resuming the job, the Vice Principal resigned his position to return to his hometown, Jos and take up other challenges.
It was on a Thursday evening and we were doing a staff meeting when the ex Vice Principal called me that there was an opportunity for hiring a mathematics teacher at Nigerian Defence Academy, Kaduna.
I went to Kaduna to write the examination and followed in quick succession with an oral interview after an invitation for such came from a Brigadier General.
A month later, I was called to come and collect my appointment letter and commence documentation. That was how I became a federal civil servant.
I understand that in some cases, it might not happen to one's favor within a short period of time as I experienced but in whichever way, leaving your comfort zone for possibilities at the other sides comes with invaluable lessons.
If you are the one trying to create a path for your future, you need to brace up for taking risks for progress. An opportunity is recognized when you position yourself where it could be recognized. We must be ready to explore possibilities.
The first step that got me to where I am today was my decision to move to Abuja regardless of what the future, considering the meager amount of money I was going to earn, would hold.
---
---