My mental health.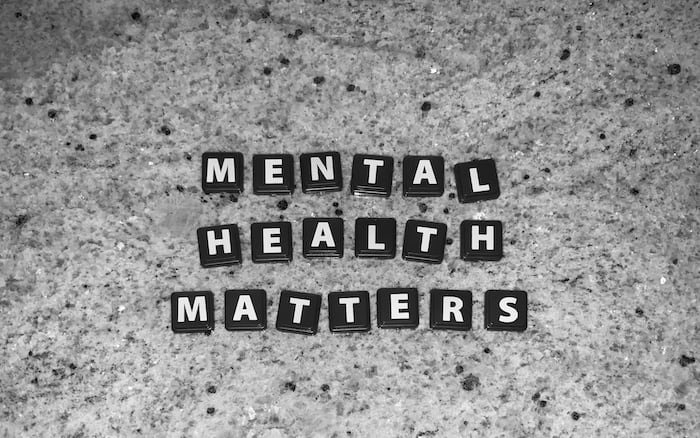 Source
---
Mental health is very vital for a purposeful life.
Every effort must be put in place to take care of one's mental health. Mental health is as important as physical health. If I am in a state of mental instability, I realize that even if I eat, the food won't nourish my body the way it is expected.
Sometimes, I may even lose appetite for food while my body tissues are in need of nutrients. I decided to make my mental health very important, if not more than physical health. In short, I take care of my mental health to maintain my physical wellbeing likewise taking care of my physical health to maintain my mental wellbeing. I have the following tips for the way I take care of my mental health.
---
Proper nutrition
Eating well to maintain a mental health is very vital. Whenever I am hungry, things that ordinarily wouldn't have made me angry makes me angry. My voice becomes loud and I become impatient with people and situations around me. I discovered this early and I don't joke with proper nutrition. When you are well fed, the possibility of getting angered easily to fuel mental instability is subdued. It also makes you have a healthy living.
---
Enough rest
For one to maintain a good mental health, you need to have a proper rest. When I sleep properly, I am alert mentally. When I was in the University, there was a time that I slept for only two hours in a day while preparing for an examination and the result for my mental health wasn't good. I sat under a tree before the start of the paper and someone came to talk to me. He called my name more than thrice without I could hear him despite standing very close to me. I battled with remembering what I read while writing the examination. My head was heavy and some sounds resonated in my ears as if someone was beating a drum close to me. All these things were as a result inadequate sleep. Sleeping to maintain a good mental health can't be overemphasized.
---
Self worth
For you to maintain a good mental health, you have to value yourself and know that your existence is for a purpose. When someone sees himself worthless, there is no way other tips of maintaining mental health would be effective. You need to respect yourself and be kind to yourself. I particularly see myself as a work in progress. No matter the experience, I don't look down on myself as not doing well. I don't just look at people doing better than me, I look back at the people behind in order to appreciate myself and keep improving. This positive picture of myself keeps me away from any possible mental instability.
---
Avoiding drugs
Drug abuse is one of the major challenges against mental health. There is a way drugs affect one's mental health. When someone is into drugs, it gets to a time that it becomes an addiction. Living becomes dependent on it. The more you increase the volume of intake, the more the system demands for more. If at any point, the victim doesn't have access to resources to live such a dependent life, it becomes a problem. Some may go bankrupt as a result of using all their resources to consume drugs. Later in life, the effect is not pleasing to their mental health. Whether immediately or later in life, there is never a time in most cases that drugs are of any advantage to the consumer. For one to maintain a good mental health, it is better to do away with drugs.
---
Have someone to talk to
For one to maintain a good mental health, you have to surround yourself with people you can trust with your words. When you have the support of people around you, you become healthier. I don't joke with sharing issues bothering me with my family and friends. When I talk to someone about something disturbing my mind, getting some encouraging words from them energizes me to keep moving. I take this with all seriousness for my mental health.
---
Be ambitious but don't be overambitious
Don't put yourself under pressure to achieve what is practically impossible for you to achieve. When someone sets unrealistic goals, failure to meet up would make you see yourself as a failure and the level of your self worth decreases. Always set a goal that is practically realistic. This would make you see yourself as someone that is achieving great things. A good sense of fulfillment is vital for one's mental health.
---
Seek Assistance
Don't hesitate to work with people and seek assistance when necessary. If you see any sign of mental health breakdown or a kind of depression setting in, consult an expert to render assistance. If you do this, it shows you are strong and not weak as some people may want to consider themselves.
---
In conclusion, the highlighted points are few out of the numerous ways of keeping oneself fit mentally. We should strive to take care of our mental health so that like I stated in the beginning of this article, it will help your body to make use of available nutrients for growth.
---
---